Fri Nov 08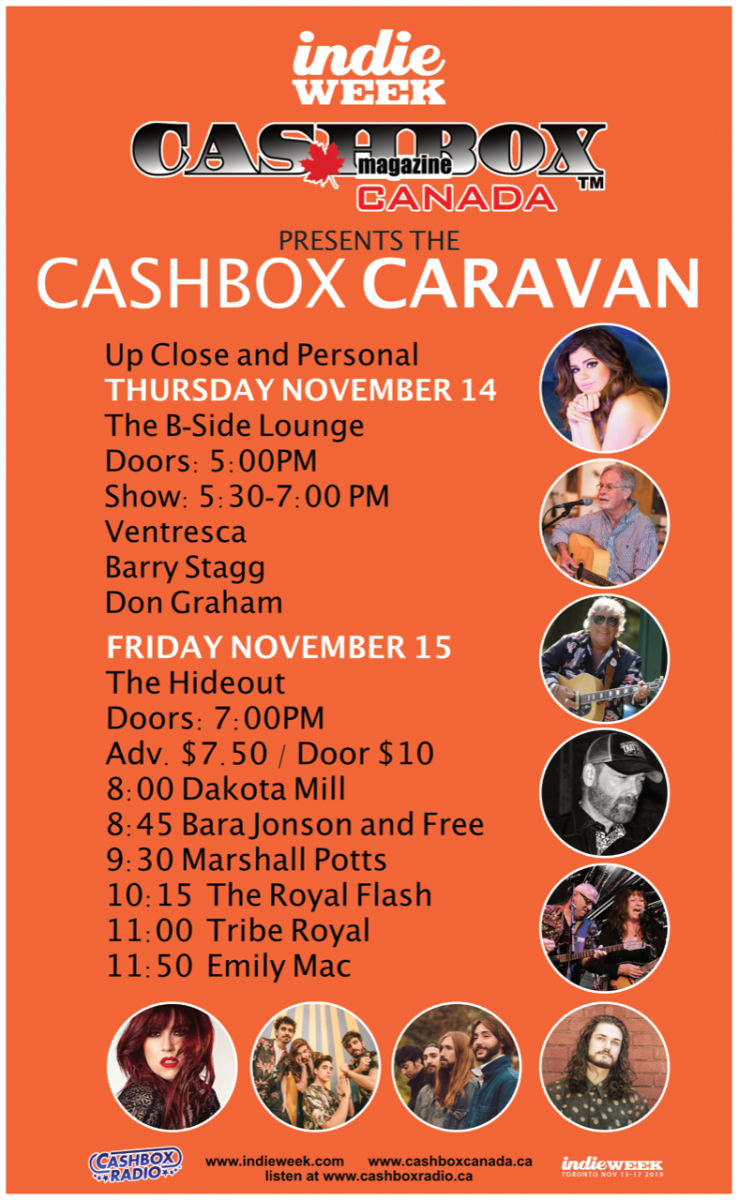 The Cashbox Caravan continues its journey, having stopped in France (MIDEM in Cannes, France) and Orebro, Sweden (Live at Heart Sweden) and ending our year back here in Canada at the ever-popular Indie Week 2019.
"The idea behind the travelling Cashbox Canada Caravan was to give indie artists a chance to showcase at major events and have the opportunity to perform for agents, pr people, and labels with first-class sound and on professional stages all on a global level," says organizer Sandy Graham. "We are proud to be able to offer an alternative way of showcasing at major events where the competition for submission is so high."
Now the third event this year of the Cashbox Caravan will be back in the country of origin for the magazine, Toronto, Ontario, Canada.
"Indie Week has given us the opportunity to bring talent from other areas in the world so we will be able to have acts from not just Canada, but Sweden, Spain and the USA," Graham says.
The first CASHBOX CARAVAN SHOWCASE is at the cocktail hours of:
5 pm – 8 pm
Thursday November 14
B-Side Lounge (669 College St)
Doors: 5:00pm