Fri Mar 08, 2019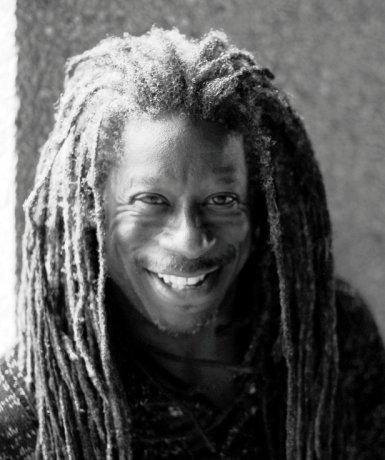 Cashbox Magazine (Canada & USA) and Record World Magazine have announced the second round of Artists for the Official MIDEM Showcase at Morrison's in Cannes, France! June 4-7, 2019. We will officially be hosting global talent in the beautiful south of France.
Legendary former VJ Michael Williams will be hosting our stage along with country singer/songwriter Don Graham who will also be performing as well as kicking of an inaugural MIDEM Showcase of singer/songwriters who will be setting the stage for more of these performances at Morrisons.
We have now confirmed Barry Stagg (Canada and USA) Emergency Tiara (USA) and Franky Selector (Quebec, Canada).
BARRY STAGG
Barry Stagg was born in Montreal, Quebec where he lived for the first 29 years of his life. He has written and recorded songs for Gamma Records, United Artists, London Records, RCA, and Cashbox Records. Barry is well known for his world hit song "To Love Means To Be Free," released on his Green and Stagg album in 1969, which earned him the Canadian Business Music Industry's writing award. • During the late '70s and into the early '90s, Barry wrote and composed six full-length modern operas. During this time, he also wrote film scores for various documentaries and mini-operas.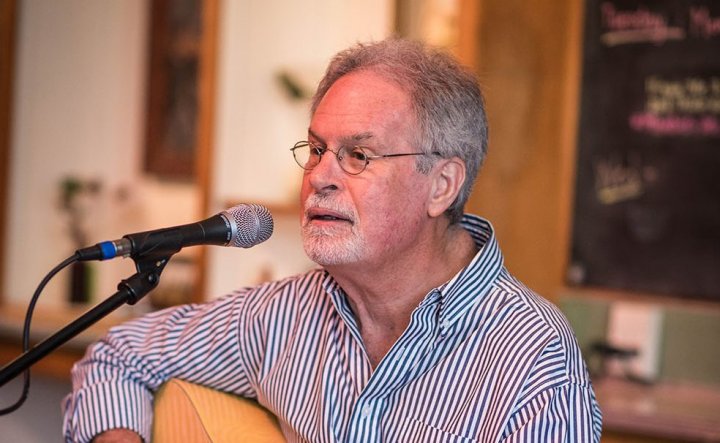 • From 1987 to 2016, Barry was the playwright-in-residence for the NOSCO Academy of Theatre Arts where he wrote and composed over 90 musicals.
• In 2002, Stagg was commissioned to write a 16 piece musical "Psalms From The Ark" for the High Country Youth Ballet in Spruce Pine, North Carolina.
• In 2004, he released the album "Slaughterhouse Of Love".
• In 2009, the album "No More Mountains To Cross" containing the song "Private Edwin Jennison" was released. This song won Barry the Southern Heritage Music Awards' Songwriter of the year. "No More Mountains To Cross also contains the song "Appalachian Prayer" which reached #1 on Cashbox Magazine's Americana charts.
Barry's most recent release is a double CD entitled "One Heart At A Time". This album, containing the hit song "Last Train To Cairo", is generating lots of excitement from stations in both the USA and Canada. Barry is currently on a 20-city TV promotional tour where he aims to reach individuals "One Heart At A Time".
Barry Stagg continues to compose, perform and has just recently returned from a full-scale radio/tv promotional tour in the US. Keeping home addresses both in North Carolina and Canada, this treasure of a man is going to give a truly wonderful offering of a talented song/songwriter who is a prime entertainer in all aspects.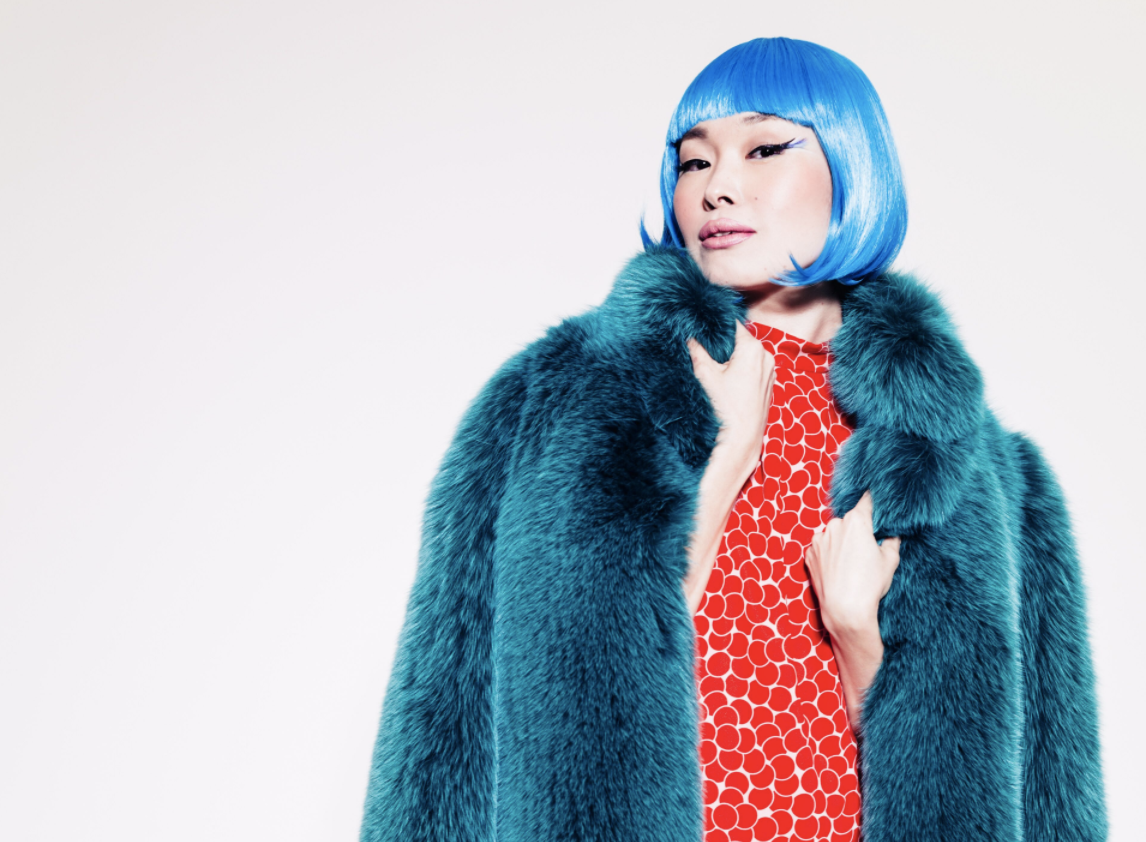 EMERGENCY TIARA
Emergency Tiara is not just an artist, Emergency Tiara is an entire kingdom, where all people can come to feel inspired and special at a moments notice. Whether through music, fashion, traveling, relaxing, or even the gym; ET will provide you with an experience that will make you feel like royalty. When you to take a break from your daily stresses, place your tiara on your head and listen to the sounds of Emergency Tiara. Juri is a lead singer, a queen, a curator, and the ringleader extraordinaire of the ET kingdom. In Juri's capable hands she welcomes you to the ET's world and will take care of all your needs. Who Juri is… Born and raised in Tokyo, Japan. Classically trained in voice and piano, Juri is driven by the power of music to uplift audiences, having developed her love of singing through early performances with the likes of leading performers including: Japanese classical vocalist, Ken Nishikiori, on La Damnation de Faust, conducted by Seiji Ozawa (now musical director of Vienna State Opera). Juri is a graduate of Berklee College of Music. During her time at BCM, she had great opportunities to learn many genres of music from jazz and Latin to African and hip hop. She has worked with artists and industry icons such as Tata Vega, Raheem DeVaughn, Bootsy Collins, Dontae Winslow and Valerie Simpson. Since graduating BCM, Juri has been developing her own unique sounds with help of many musically talented people in her life, such as vocal coach Dave Stroud, co-writer Carrie Haber, producer/ MD Dave Cole, and Grammy-winning recording engineer Jeremy Loucas to name a few. To understand the layered musical styles and the harmonies that make up her music, imagine if J-Pop and French Pop had a music baby and gave it the name Emergency Tiara.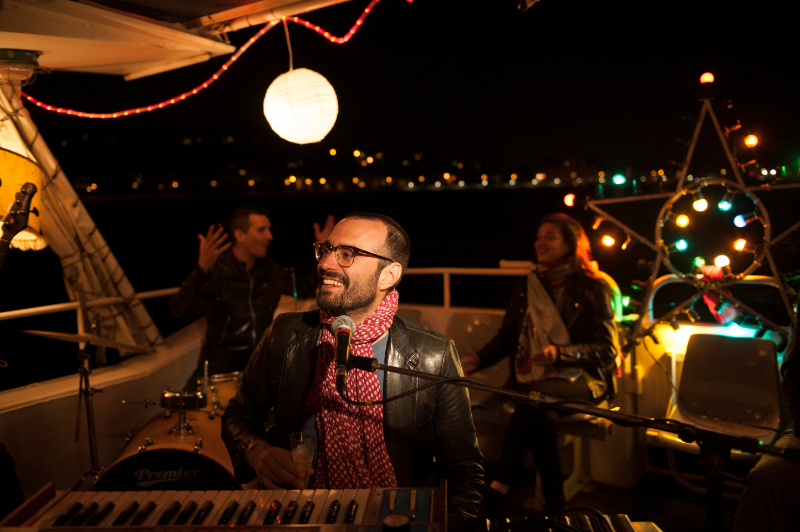 FRANKY SELECTOR
Coming from a mixed cultural family background and growing up in Florida, multi-instrumentalist Franky Selector was exposed at a very young age to many influential music styles; his father's extensive Jazz and Classical record collection, the Funk-Boogie/Afro-Cuban of the 70's beach roller skaters or his mother's preference for 'Chanson Francaise' all contributed to his musical upbringing. Piano lessons at age 5 and various garage bands in his teens developed his taste for the stage and live performance. FRANKYSELECTOR's soulful, laid back grooves sparkle like gems in the sun. A truly unique voice surfing a sea of organic sounds & vintage instrumentation. Coming from a mixed cultural background, FrankySelector feels at home in a fusion of musical styles refusing to be trapped in a particular genre or form. One way to describe his music would be a 'Quiet Storm'. Based in Montreal, Quebec, with three albums under his belt (Shabby Chic, Under The Midnight Sun, UnReWorks) Franky Selector somehow combines the classic soul and R&B funk sound with his own unique brand.
For more visit www.midem.com