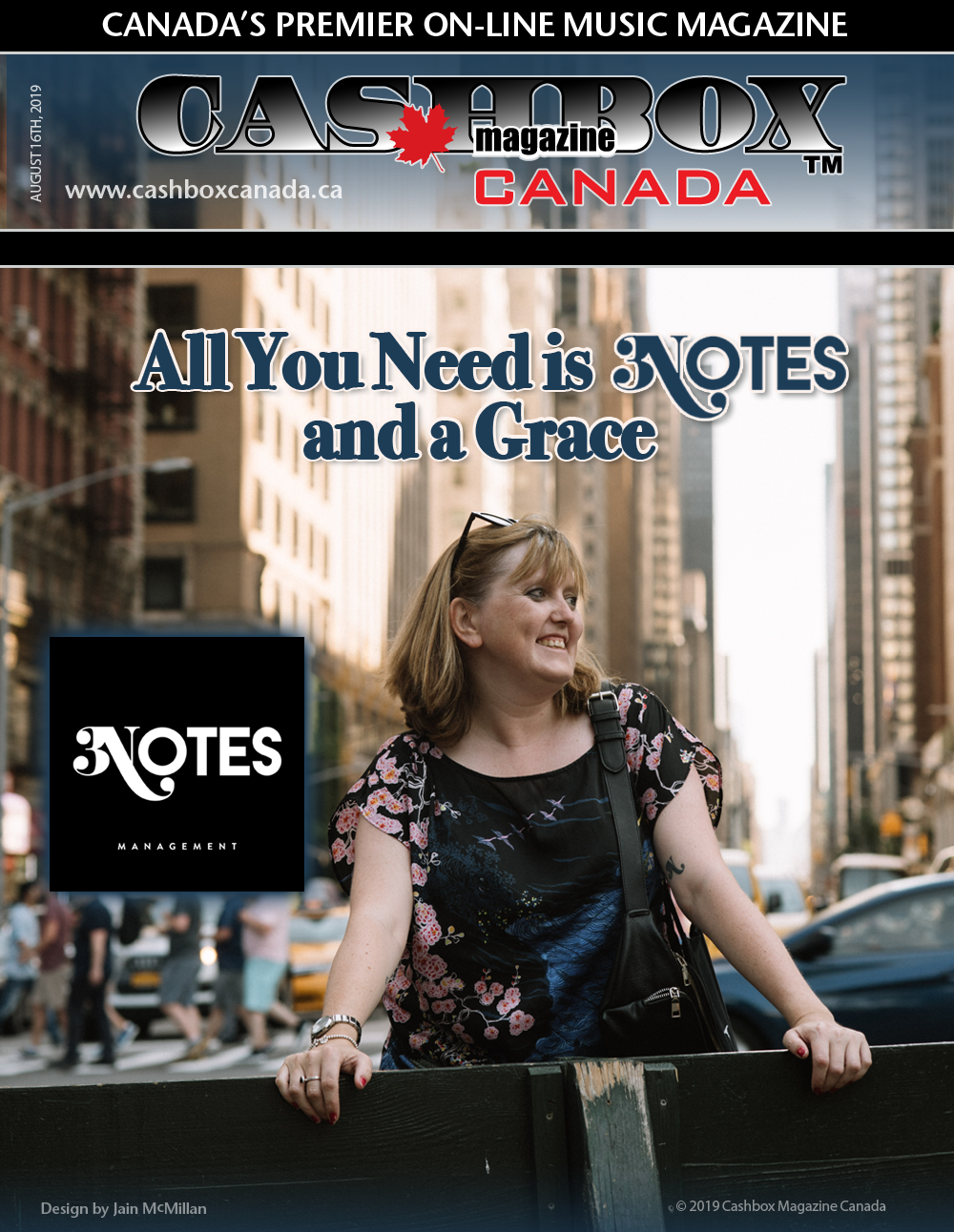 Fri Aug 16, 2019
I recently had the pleasure of being at MIDEM in Cannes, France where Cashbox Canada co-produced an official Showcase at Morrison's Pub. One of the added pleasures was to meet an incredible woman named Grace Puluczek. Grace is one of those people who is personable and a powerhouse all at the same time. We formed an immediate friendship based on mutual respect and interest in each other's careers and basic life goals.
We caught up with Grace at her home in Madrid, Spain, and she shared her story with us: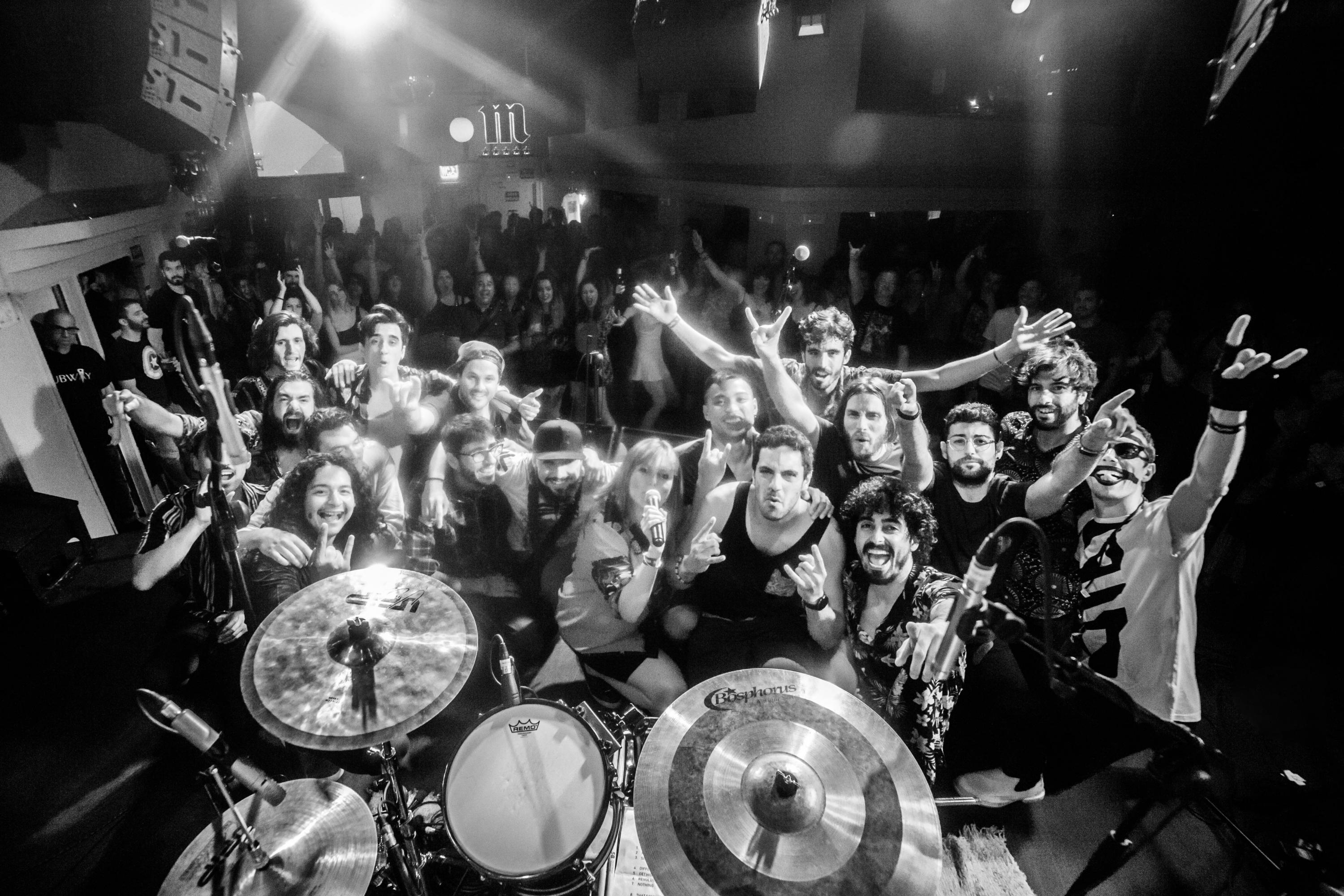 "After 14 years of marketing experience for an important multinational company, working in both Paris and Madrid, but with a lifelong passion for music, I decided it was time to dedicate all my energy to what I loved. I began managing local talent James Maad and then studied Music Business Trends and Strategies at Berklee."
"From March 2017, I had the opportunity of being able to produce BalconyTV Madrid. This enabled me to see the potential of emerging national and international artists over here in Spain. I have spent my time nurturing the 3Notes Management project ever since. I believe in encouraging and supporting up and coming artists and future stars in the most personable way possible.  With one key goal music has no barriers or boundaries and to internationalize and maximize the geographical potential for more people to discover their music."
The official start date of 3Notes Management was July 2017 and in just over two years Grace Puluczek has already garnered an impressive portfolio with credits such as:
Directing and producing a portfolio of over 150 music videos for BalconyTV Madrid now known as 3 Notes Introducing.
A current roster of 7 amazing artists covering several different genres.
Coordinated more than 6 EP/ LP launches, several singles and music videos.
Attended key industry events as a delegate, speaker or accompanying a 3 Notes artist: BIME Pro, Primavera Pro, Mallorca Live Pro (Spain), MIDEM (France), Live at Heart (Sweden), Focus Wales (UK) and Summerfest (USA)
Organized more than 150 concerts and/or attended festivals in Spain, UK, Sweden, Italy and the USA
Booked artists to perform as support acts for several international artists: Beth Ditto (The Gossip), Stavroz Live Band, Binkbeats, Newton Faulkner, The Black Lips, Joshua Hyslop and Jono McCleery
Artist Showcases:
Bime Pro Bilbao, Spain 2018
Mallorca Live Pro, Mallorca, Spain 2019
Summerfest, Wisconsin, USA 2019
Live at Heart Sweden Orbreo, Sweden 2018, 2019
Focus Wales, UK 2019
Delegate Attendee:
MIDEM Cannes, France 2019
Monkey Week Seville, Spain 2018
Primavera Pro Barcelona, Spain 2019
Panelist and Speaker:
Mallorca Live Pro, Mallorca, Spain 2019
Moderator: Female Entrepreneurs in the Industry
Nel Boss Talks: Opportunities and Difficulties for Emerging Artists
Live at Heart Sweden Orbreo, Sweden 2018
Panelist: IMMF Management Panel
Live at Heart Sweden Orbreo, Sweden 2019
Panelist: The New Management Role
In addition to the festival circuit, Grace Puluczek has organized concerts in the UK, Italy, Sweden, Spain and the USA.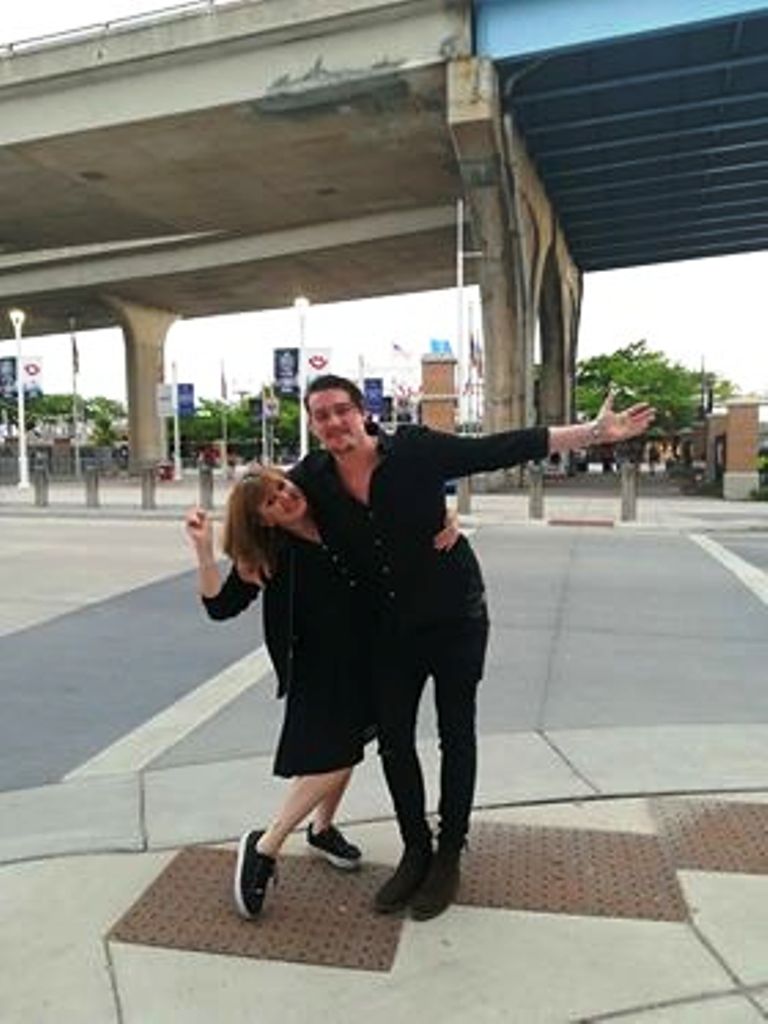 What advice would you give emerging and indie artists of today?
"My key advice is to learn to be patient, because magic doesn't happen overnight. You need to have a professional attitude and you never know who you are speaking with so always have your radar on. When you are performing always raise the bar so each show is better than the last."
What do you look for in an artist or band?
Goosebumps.  Their music has to give me goosebumps along with their stage presence, and personalities and attitude. I need to feel something and as soon as I feel something then the connection is made. First of all, I need to be a fan, next I start to think of how can we make the project develop and how can we work together. With every band I work with I have a story. We create and make our legacy together based on things that have happened along our musical journey. We develop the connection based on those stories and experiences then we create more of those times in the evolution of the musical project.
How do you like the role of a manager and an entrepreneur?
I have always had entrepreneurial blood and even from a young age constantly thinking outside of the box, creating, not accepting people saying you're not good enough and just taking advantage of all the opportunities that life throws at us. It's all about passion and belief as only we can make things happen. Being a manager is all about developing a strategy, creating a path and working towards the next chapters in the musical journey. It is something I embrace and love.
The current Artist Roster at 3Notes Management are:
Bamboe
Dan Millson
James Maad
Of Moths and Stars
Ombra
Superlaser
The Prussians
The Royal Flash
When asked what is her driving force behind 3Notes Management, Grace had this to say,
"3Notes Management is all about sharing a passion for music. Let your music be heard, wherever in the world that may be. Goosebumps have no boundaries."
In addition the festival circuit, Grace Puluczek has organized concerts in the UK, Italy, Sweden, Spain and the USA.
When asked what is the driving force behind 3Notes Management, Grace had this to say,
"3Notes Management is all about sharing a passion for music. Let your music be heard, wherever in the world that may be. Goosebumps have no boundaries."
For more on Grace Puluczek and 3Notes Management visit: www.3notesmgmt.com