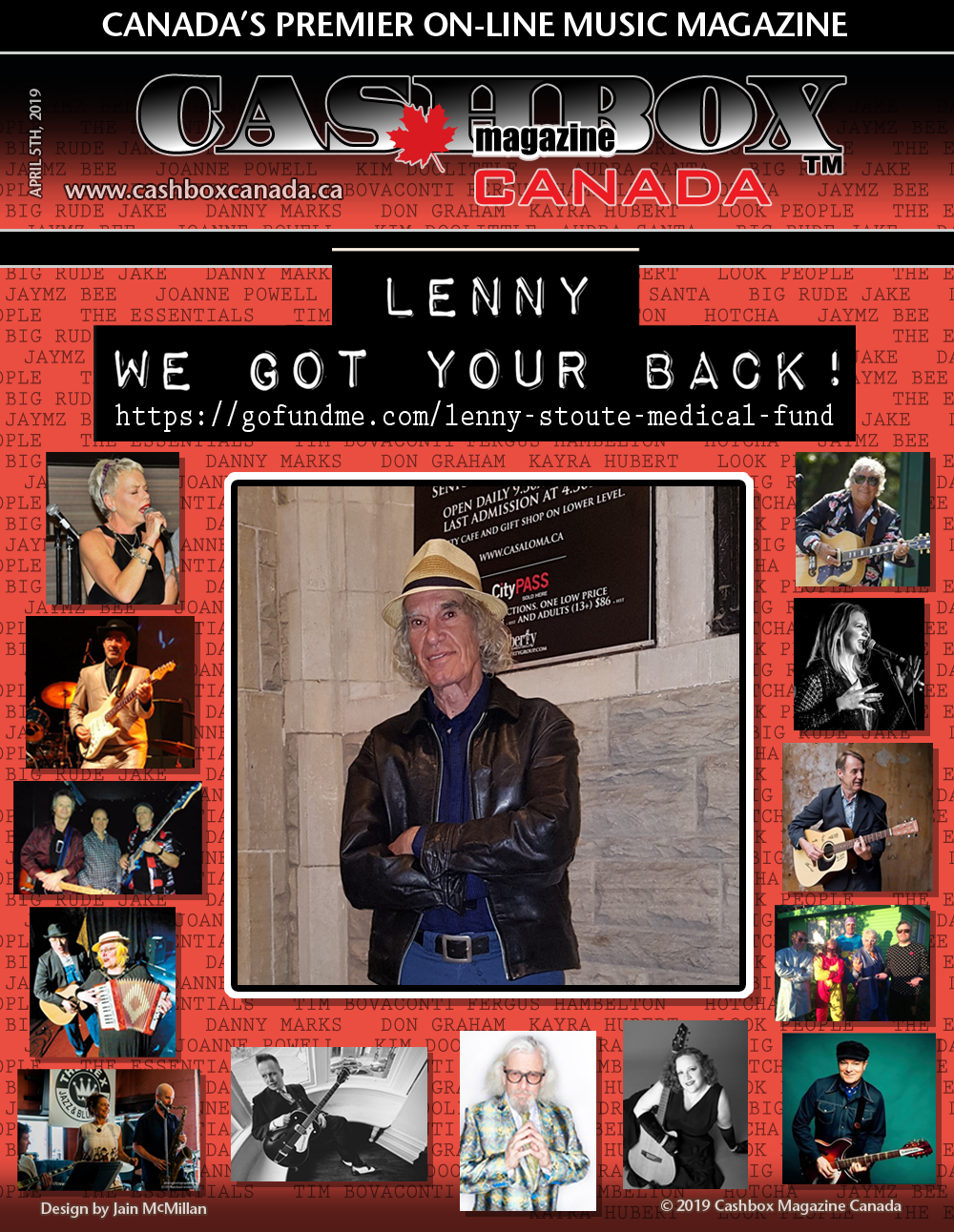 Fri Apr 05, 2019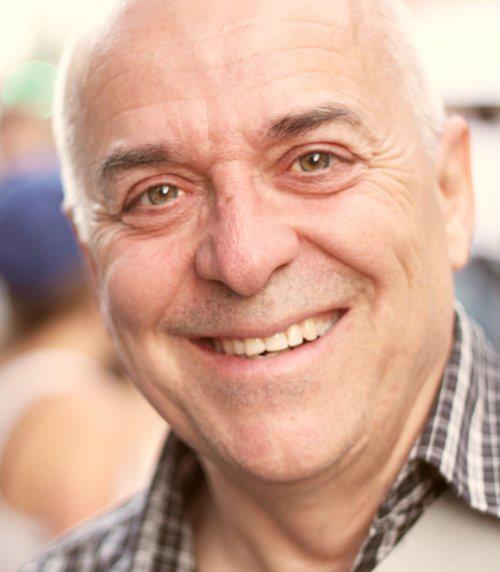 Take an iconic venue, some brilliant and diverse talent and a legendary journalist in need of a cost prohibitive operation to cure his ailing back, and throw a party and the result will be a momentous gathering. Such was the case on March 18 in Toronto. A long list of performers gathered at the famed Horseshoe Tavern in Toronto to show their support for the indefatagible Lenny Stoute.m
The Cashbox Magazine Canada's Editor and journalist was the guest of honour and beneficiary of the event, aptly titled "Lenny We Got Your Back" a benefit concert with boasted a strong turnout of attendees who were treated to mini sets by a tight trio The Essentials doing double duty as house band and back up band to some of the performers. The entertainment managed to encompass many genres of music from country to pop to avant-garde and beyond. The line-up included Don Graham, Joanne Powell, Fergus Hambleton with Wood & Water, a reunited Look People, Big Rude Jake, Tim Bovaconti, Audra Santa, Kim Doolittle, HOTCHA!, Danny Marks, and Laura Hubert and hosted by Jamyz Bee.
The list of folks who came to show their support and love for Lenny included publicists Jane Harbury, Joanne Smale, MaryLenore Arsenault, and Beverly Kreller, and RJ Guha, Gerry Young and Bruce Bradley, Cam Carpenter, Val Dooley, Don Maclean and his wife, Kelly, Peter Goddard, Drew Masters, Kerry Doole, Mary Margaret O'Hara and a room full of well wishers. (If we missed any of you we apologize!)
A very special thanks to Mark Smith the stage manager everyone needs and to Brian McCullough, the patient soundman at the 'Shoe. With so many acts and no turnarounds these two made it a seamless production.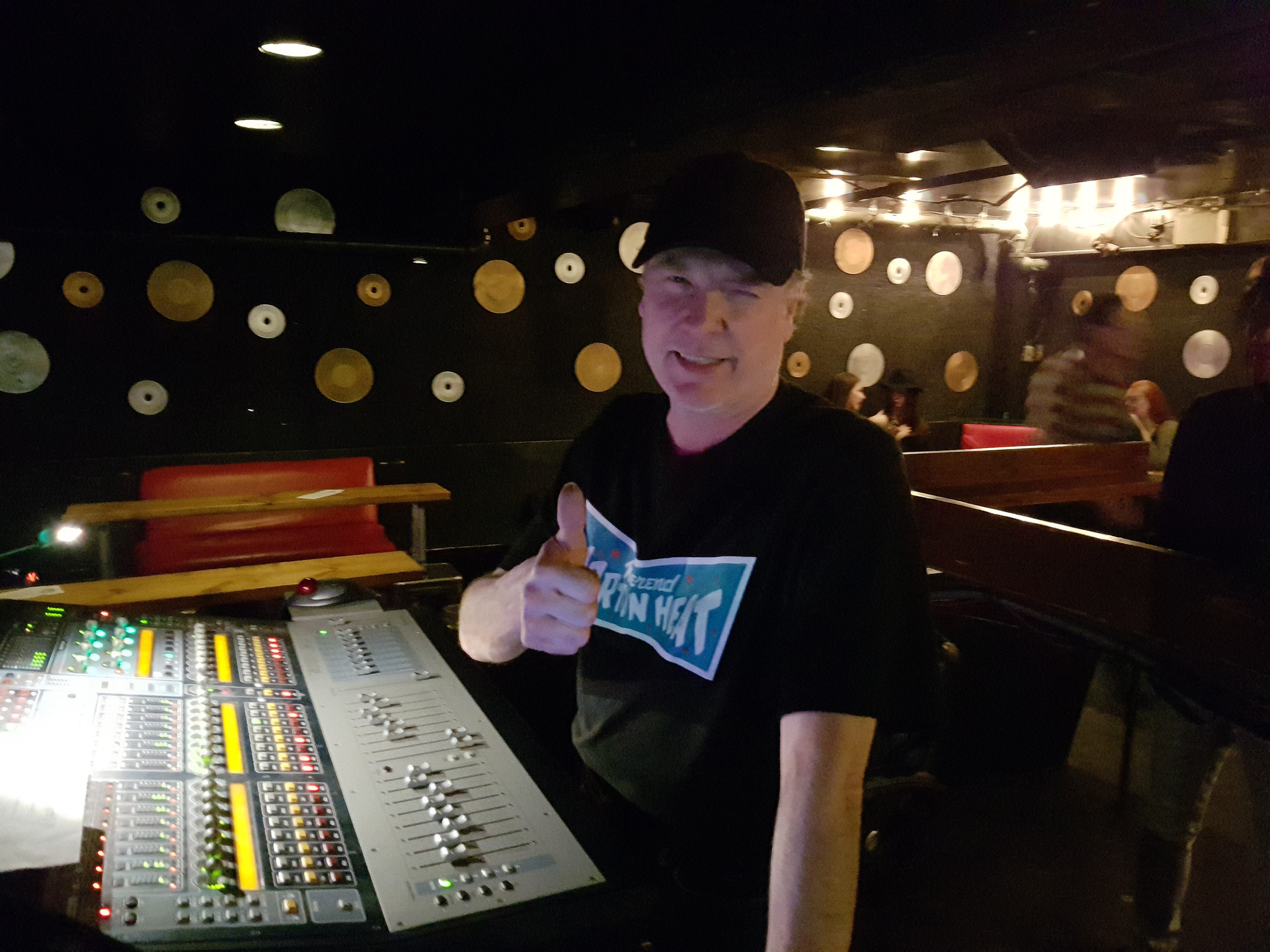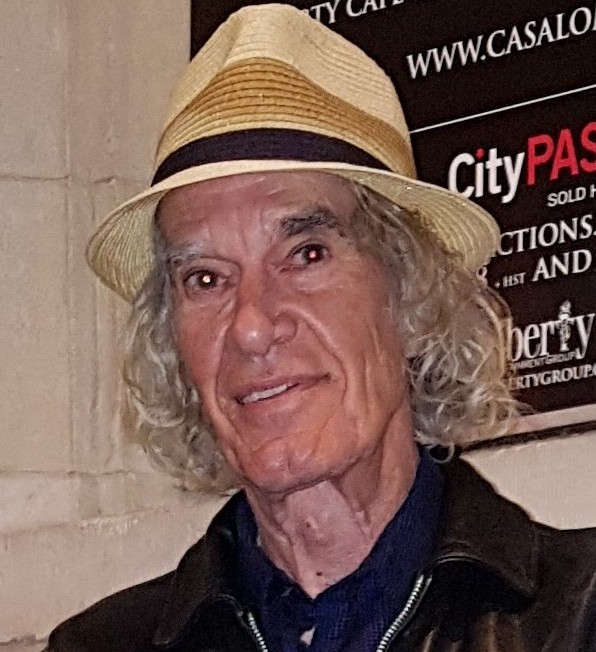 The gathering showed their support as well by digging into their pocket books to the tune $3,500 in door dollars and silent auction items led by four signed prints by famed photographer John ("Rock 'n' Rowlands") Rowlands and manned by Editor in Chief of Cashbox, Sandy Graham, pushing for funds for her right hand man in the weekly publication.
Known in the industry as the local music scenes man about town Lenny's ailing back is seriously hindering his ability to get around and a much needed but cost prohibitive operation is necessary, hence the fundraiser and GoFundMe page.
Lenny Stoute is a journalistic icon in his own right having interviewed and reviewed the greats including Bob Seger to Keith Richards to Tim Curry and has shared his ink with the Toronto Star The Globe & Mail, Eye Weekly and Metro and is currently Editor for Cashbox Canada Magazine and Record World Magazine in the US.
If you couldn't make it to event we encourage you to visit the GoFundMe page and donate as much as you can, no contribution is too small.
Better days are coming Lenny! We got your back.
For more information and to give a much needed donation visit gofundme.com/lenny-stoute-medical-fund