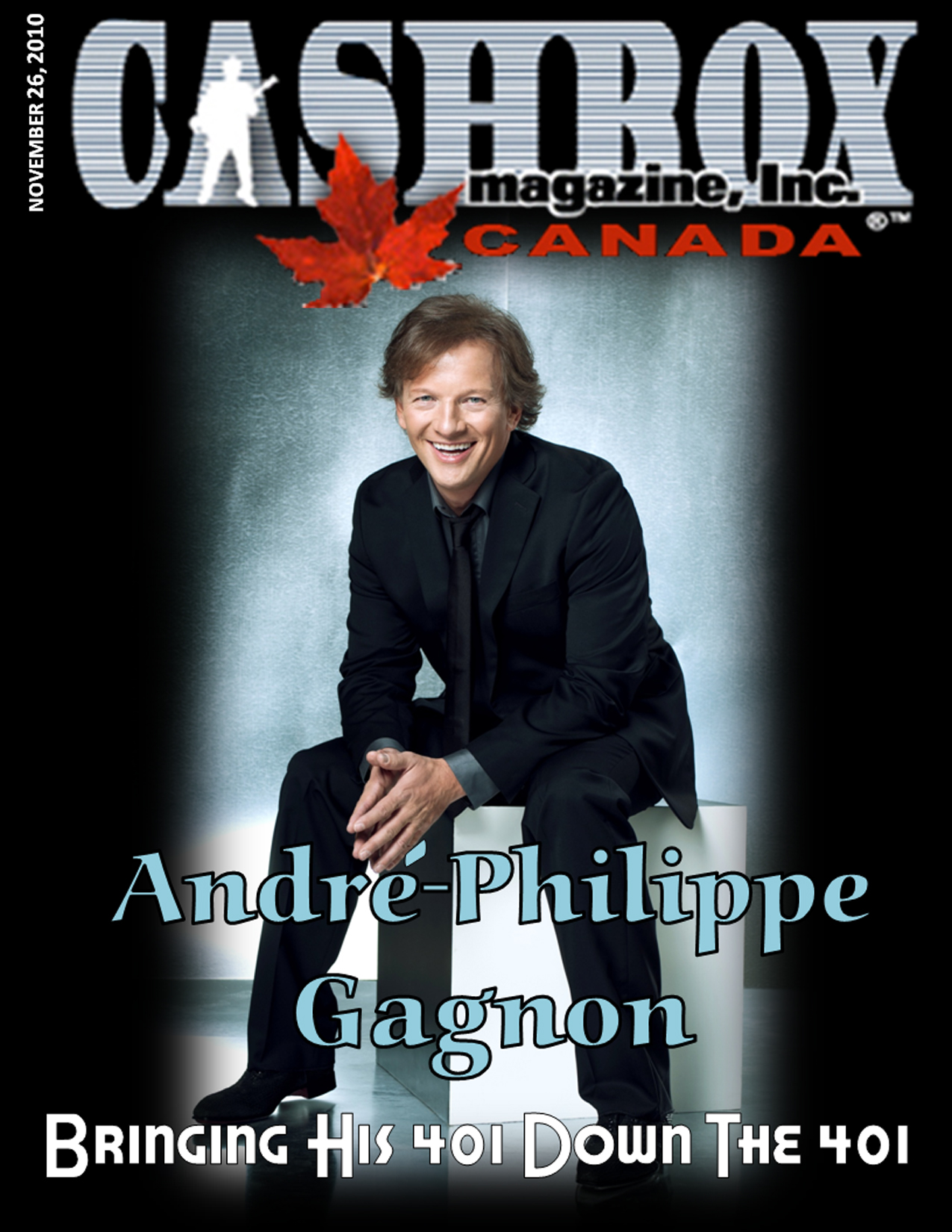 Fri Nov 26, 2010
Quebec born impressionist André- Philippe Gagnon is bringing his 401 voices down the 401 to treat the province of Ontario to his extraordinary talent. His press release bills him as The Man of 400 Voices, so counting his own voice it brings the total number of voices to 401. Perfect for traveling down the 401 Highway from Quebec to Ontario.
When asked how he started doing impressions Gagnon explains, " As babies we start speaking by imitating the sounds we hear around us and then at a certain age we outgrow that habit. I never did outgrow it!"  He goes on to say "My idol, as a kid, was Mel Blanc who did Bugs Bunny and all those great cartoon voices. I started by doing Tweety Bird and when I did it my brother praised me instead of punching me. That's when I knew I was on to something!" A shy kid who didn't enjoy speaking in public, Gagnon found his talent to be a great ice breaker and it put him at ease in those awkward  situations.
In 1985 Gagnon got a break by performing at the Montreal Just for Laughs Festival where he recreated, with uncanny accuracy, every voice on the famous Michael Jackson penned, We Are the World song that had been recorded by USA for Africa.
" Someone suggested we send a copy of it to Burbank and see what they say" . Carson himself liked what he saw and invited him to be a guest on The Tonight Show. When asked if he was nervous about this chance of a lifetime appearance Gagnon replied,  "Of course. This was the big time. I kept thinking, "You're just a little guy from Loretteville, Quebec, what are you doing here?" But I did my show and it went very well.
" They told me to watch for a signal from Johnny to see if he wanted me to come and sit on the couch and chat or just head off the stage. When I got the signal to come over I was thrilled but also terrified because my English was not so good and I thought I would blow it"
Carson made the young Canadian comic comfortable and his career was kicked into high gear.
Over the years, Gagnon has entertained audiences in over 11 countries, performing more than 3,500 shows.
With THE ONE-MAN HIT PARADE, André Philippe Gagnon  returns to the land of his birth where he will team up with  long-time collaborator Stéphane Laporte and some of the best Canadian comedy writers, including Gord Holtam and Rick Olsen (Royal Canadian Air Farce) and George Reinblatt (Rick Mercer's Monday Report, Just for Laughs), and with Moment Factory, the multimedia firm behind the last Nine Inch Nails tour and some of Le Cirque du Soleil creations. The result is a combination of music, comedy, technology and creativity – and Gagnon's most personal show ever.
In THE ONE-MAN HIT PARADE, Gagnon will channel the famous voices of vocalists from around the world  to bring to life six decades of  musical history. In this show you will hear the song stylings of everyone from Elvis, Barry White, Guns N' Roses, Justin Timberlake and even Susan Boyle.
This is definitely a show you will not want to miss!
ANDRÉ-PHILIPPE GAGNON: THE ONE-MAN HIT PARADE
Five Performances Only: December 1 to 5, 2010
Wed 8 PM; Thursday 7 PM; Fri & Sat 8 PM; Sun 2 PM
The Canon Theatre, 244 Victoria St.
Tickets $50 to $99
Now On Sale by Phone
416-872-1212                
or 1-800-461-3333  
Online at www.mirvish.com