Fri Jan 15 2021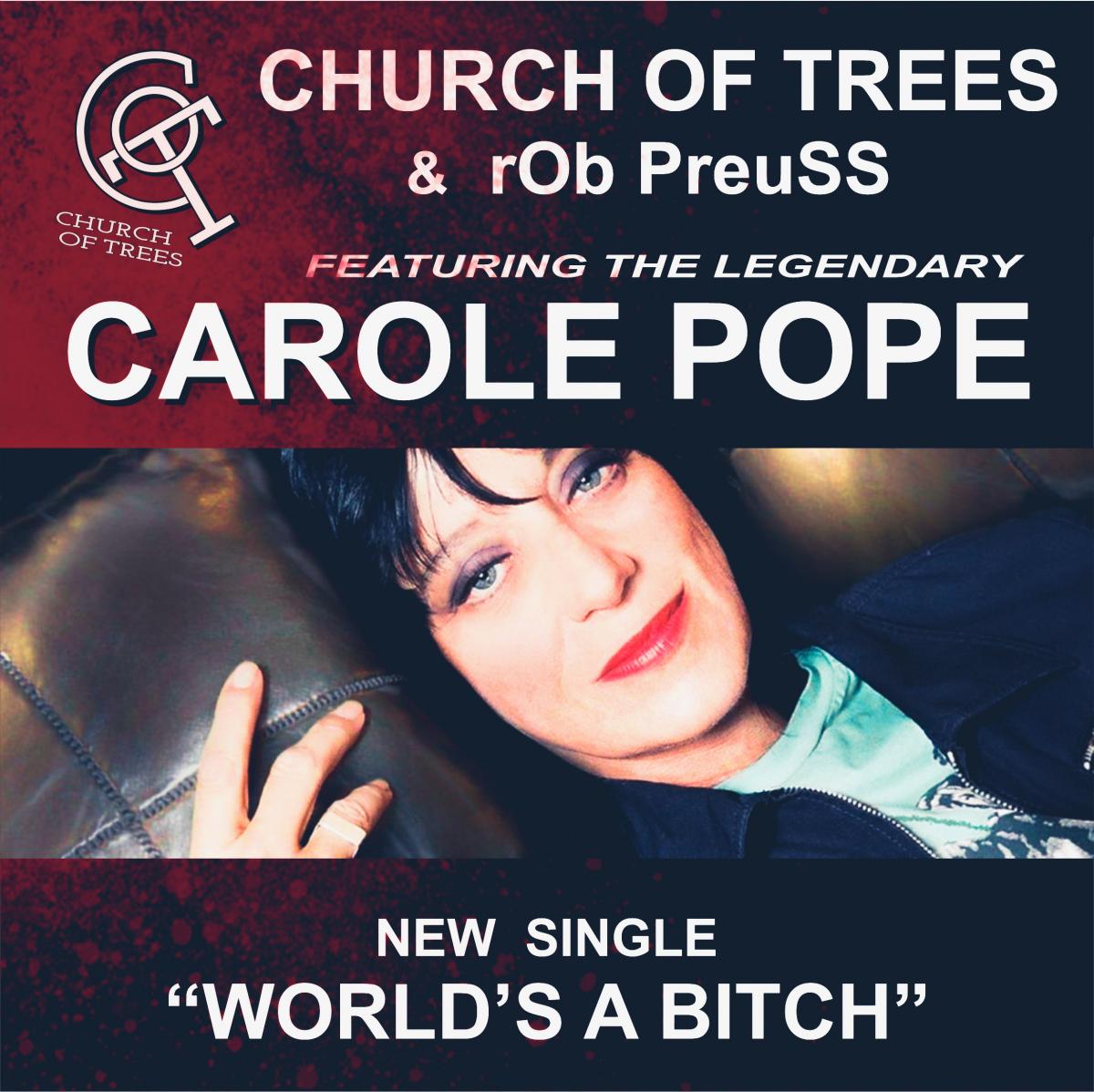 Ottawa synthpop band Church of Trees has hooked up with legendary Rough Trade vocalist, Carole Pope, on a new single WORLD'S A BITCH. The single captures the global angst over the COVID pandemic and the desperate need for vaccine distribution.
The JUNO award-winning Pope, who pushed the boundaries of sexuality and sexual politics both in Rough Trade songs and on stage, says "I think the song encapsulates how we're all feeling about being locked down… and you can dance to it!"
WORLD'S A BITCH is the lead track off Church of Tree's forthcoming EP PAUSE, which drops in late February.
Church of Trees founder Bernard Frazer brims with excitement describing his experience with the rock icon. "She was delightful! They say to never meet your heroes because they'll disappoint, but Carole was extraordinary, and in such fine form!"