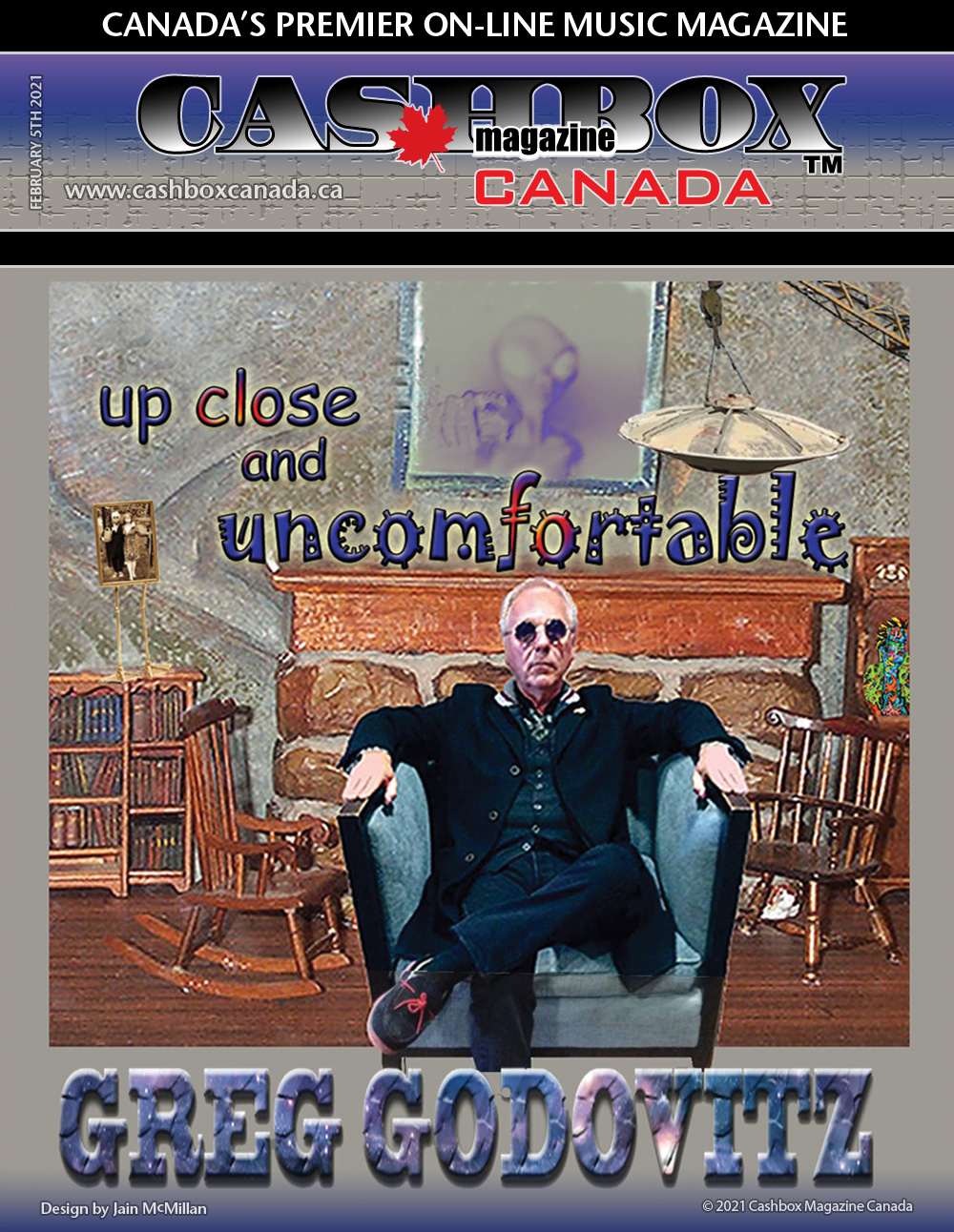 Fri Feb 05, 2021
Having the distinct one word name Goddo conjures up a musical history firmly etched in Canadian icon status. The man behind that name, Greg Godovitz, has had a reputation not only in his performances but in his personality.
"I was really direct in my early days, and I think that paved the way for my reputation of being rude, arrogant and outspoken. Truth is I lost many an opportunity because I spoke my mind. I have mellowed a bit as years have gone by, but I am still a bit of the unfiltered guy from back then."
But underneath all of that reputation is an eager soul, excited to tell more of his stories and share this new (2nd) book" Up Close and Umcomfortable."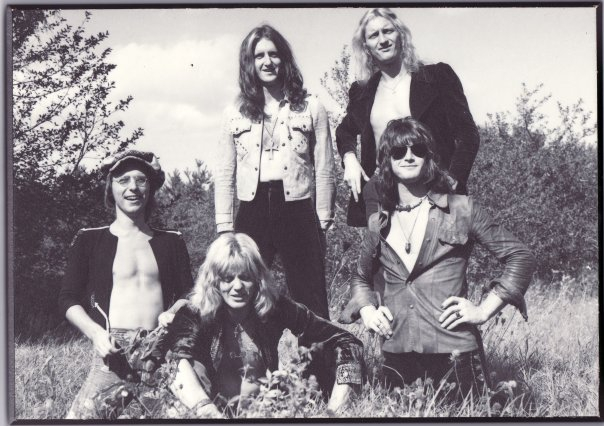 As a member of Fludd, Godovitz held eight Top 10 hits — including SOCAN Hall of Fame inductees with over 100,000+ airplays a-piece with "Cousin Mary," "Brother and Me," and "Turned 21."
As a member of Goddo, he released 11 albums while touring extensively; one such concert was front and centre for its 35th anniversary as a big-screen movie, The Return of the Pretty Bad Boys, in 2014. He's been a member of The Backdoor Blues Band, The Pyggs, Sherman and Peabody, The Mushroom Castle, The Carpet Frogs, The Anger Brothers, and The Pretty Ones — "I started playing bass guitar in that band in 1964," he says of the latter, "but I wasn't very good — until I started practicing."
He's got a new group, The Greg Godovitz Coalition; he released a solo album, aMuseMe, in 2019 with Paul Dean (Loverboy) on production; he's written well over 200 songs, but says "some of them stink,"; he had a weekly radio show, Rock Talk, where guests like Ray Manzarek (The Doors) would hang up on him because he was goofing on them; he's met two Beatles, three Rolling Stones, two Kinks, and one Virgin Billionaire
We caught up with Greg at his home base and he was like a teenager, bubbling over with stories and memories, but also embracing where he is at today.
Greg has set his sights on preserving history, just recently using his passion and skills in helping to resuscitating the notable iconic venue, the elMocambo. "It was a labour of love researching history for the 'Elmo' and it made me realize there really should be a Museum just based on the music, artists and history of Toronto. The Toronto Sound Museum - more on that in the future!"
This book is the second book for Godovitz, after releasing "Travels with my Amp" in 2001.
A literary success the book went on to become a national best-seller with three printings.
We asked him if he ever thought he would be writing another book he had this to say:
"This is not a sequel to Travels; I decided on something different. I started Pt. 2 and realized after 150 pages I was just repeating all the years of sex, drugs and rock and roll so to speak. So I tossed it, dug deep and started on "Up Close and Uncomfortable". I actually have a 3rd book in the works about my 8 years living in Calgary – "The Idiot's Trilogy Pt.4"
While he notes Up Close And Uncomfortable is equally as funny, "it isn't quite as disgusting as the first book, there are only so many sex stories you can tell before they get repetitive."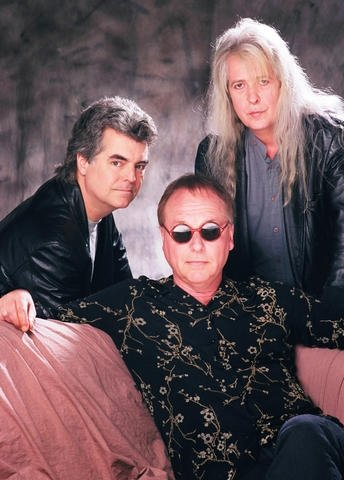 The book includes some facts like:
1.He sat beside a shape-shifting Alien on an airplane
2.He spent a weekend playing hide and seek with Eric Burdon of The Animals 
3.He caused massive unrest on the set of Schitt$ Creek
4.He used mayonnaise in his Caesar Salad dressing
5.He bumped elbows with Ringo Starr, who doesn't shake hands
6.He packed nothing but winter clothing for a trip to the Dominican Republic
7.He can see the lighter side of three hernia operations
8.He agrees with his three year old son that Jesus was stapled to a stick
9.He spent a night in jail for hiding someone's computer mouse
10.He tried to worm his way into Aunt Toni's will because she had a Van Gogh
57+ years in the industry, (if you are doing the math he started at 13 years old) Greg Godovitz has seen it all. And now readers get to go on his journey of telling the tales of those decades of rock 'n' roll.
It's stories "like sitting next to a shape-shifting Alien on a late-night flight," he muses, adding that he was the recipient of an outer space implant in his brain as a result. "Like submitting one of my much-requested recipes that only got the reader drunk if they followed my instructions. Like how I could get in the Last Will of Aunt Toni when I found out she had an original Van Gogh stashed in Geneva…
"You know," he continues, "normal, everyday stuff." "Like meeting Ringo, or spending a night in jail for hiding a computer mouse, or starting my own radio show… Everyone who has read it says it's very funny and, considering the current state of our world, that's not a bad thing."
When we asked him if he had any regrets he immediately quipped the line from the Paul Anka-penned "My Way" – "Regrets, I've had a few; but then again, too few to mention. But on a serious note, I regret the times I was travelling on the road and didn't get to spend time with my kids as they were growing up." Once again showing the true side of Greg Godovitz.
Funniest memory? "One comes to mind! We played a venue and our tour manager at the time was the amazing  Anya Wilson. She was used to my antics on stage and so she bought me some resin to put on the stage. Anya told me this would be easier for me to 'slip and slide' during my show. Bruce Duncan, well-known back in the day as the roadie extraordinaire, walked by the bag, stuffed his hand in and grabbed some of the rocks and said 'I love rock candy.'  Anya and I were in stiches! Those are the stories of the road. (another project I am working on – life on the road", he says glibly.
Favourite memory? "Hands down meeting Paul McCartney on December 7, 1989 when he played Skydome for his "Flowers in the Dirt" tour. I was escorted backstage and he was casual and friendly like an old mate, giving me a "hello Greg", I mean, this was the guy I watched on The Ed Sullivan Show. I can remember hearing the opening line of "It Won't Be Long" when I got my hands on the first (Canadian release) of Beatlemania.  When it was showtime I was asked where my seats were and I said in the nosebleeds. I was escorted out front and put in the floor seats directly in front the stage. When McCartney came out he gave me the thumbs up and mouthed my name. The 13 old Greg was thrilled."
The most humbling experience? "I don't think I have any of those. I had my times where I blew it – like the time I got mouthy about a misunderstanding with Maurice Gibb who was interested in producing me (and that is a story to read) but I had confidence all those years to believe it wasn't about my ego. It's only ego if you can't back it up."
Wrapping up an incredible hour of reminiscing and sharing names from the past, I actually finished the interview (that I went into with some trepidation) feeling like I got to know who the real Greg Godovitz is and not the persona of Goddo. He is an enthusiastic lover of life, curious about everything around him and a true believer that the best is yet to come. Lessons we could all learn from Greg Godovitz.
To purchase "Up Close and Uncomfortable" go to: shopgreggodovitz.com/
Or on Kindle: amazon.com/Up-Close-Uncomfortable-Greg-Godovitz-ebook/dp/B08R15VBKS/
For more on Greg Godovitz visit:
facebook.com/greg.godovitz.5
youtube.com/channel/UCDRe_KAX3VskrY8KqUNJDGw
open.spotify.com/artist/0KevWg2iwZKDiVov6EKIHU