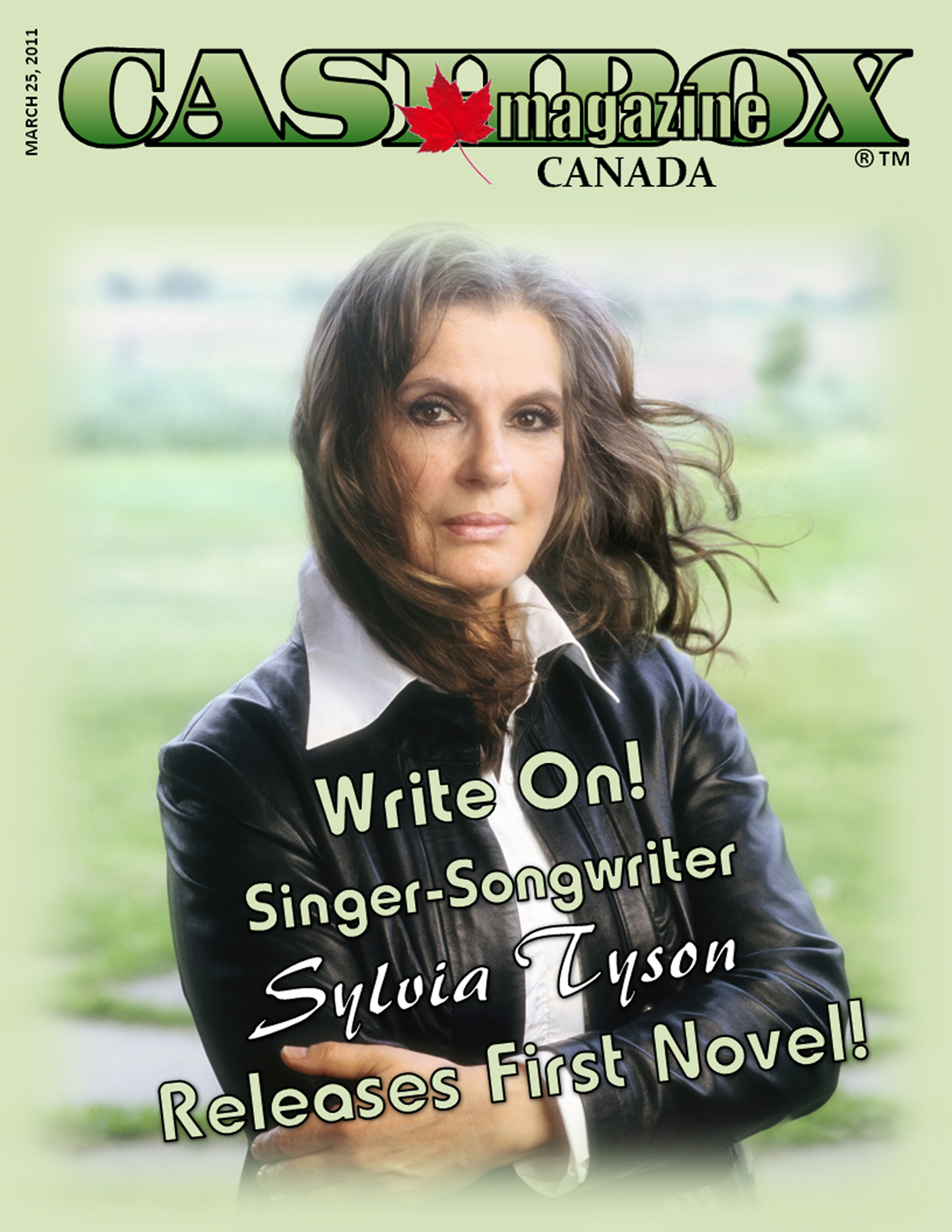 Fri Mar 25, 2011
Sylvia Tyson is an accomplished songwriter, an art that requires telling a story with a beginning, middle and an end all squeezed craftily into a three minute and twenty second capsule. Most songwriters would love the opportunity to expand on that formula and Sylvia has found just that vehicle by writing a novel, "Joyner's Dream", (published by HarperCollins) a multigenerational family epic that starts in 18th century England, goes to Halifax at the time of the Great Explosion and ends in present day Toronto. It spans 200 years in it's 420 pages and as Tyson said "It didn't have to rhyme!" In keeping with her background, Tyson's story, of course, includes a family's love of music and a certain violin! There is also an 11 song CD of new material, written by Tyson and inspired by "Joyner's Dream."
Sylvia Tyson, CM (born Sylvia Fricker on 19 September 1940 came from the small town of  Chatham, Ontario, Canada). Tyson is a musician, performer, singer-songwriter and broadcaster. From 1959 to 1974, she was half of the popular folk duo Ian & Sylvia with Ian Tyson.  From the late 1960s to the early 1970s, she and Ian also fronted the country-rock band Great Speckled Bird. More recently, she has been a member of the all-female folk group Quartette.
She married Ian Tyson in 1964; they divorced in 1975. Sylvia has contributed offstage to the Canadian music scene as a board member of FACTOR and the Juno Awards. She also established an independent record label, Salt Records, in the early 1980s.   She was also nominated seven times for a Juno Award, the first being in 1987 as Country Female Vocalist of the Year. The Canadian Music Hall of Fame inducted Ian & Sylvia as a duo in 1992. In 2003, Sylvia Tyson herself was inducted into the Canadian Country Music Hall of Fame.Sylvia Tyson was made a member of the Order of Canada in 1994.
Cashbox Canada caught up with Sylvia at her home in Rosedale where she is preparing to go on book launch tour. The first thing you notice about Sylvia Tyson is, despite her illustrious past, she is much more interested in talking about the present and what she's doing now than reliving the past. It's not that she doesn't acknowledge it, but she is much more interested in her life NOW as opposed to THEN.
She spoke of the folk scene in New York with contemporaries like a young Bob Dylan, Peter, Paul and Mary and signing with Albert Grossman writing her best known song "You Were on My Mind. "I wrote that song while looking out the window of my apartment in the Village. I never really thought it would be such a huge hit."  "You Were on My Mind" was originally recorded by Ian & Sylvia in 1964. The song became a massive hit single in the mid-1960s for the San Francisco-based folk-rock band We Five and also for the British pop singer Crispian St. Peters. It has become a rock and roll standard which has been covered numerous times.
Sylvia talks of the time when folk music changed. "We were in Newport, and Bob Dylan came on stage with an electric guitar. No acoustic, no harmonica. There were traditional folk artists with tears running down their cheeks at seeing the end of an era. The truth is when The Beatles came on the scene everything changed in the musical world. I liked The Beatles music, it was just time for a change. We didn't actively know it at the time but that is what changed everything."
One of Sylvia's other passions is the Canadian Songwriters Hall of Fame. (Tyson is the President) The Canadian Songwriters Hall of Fame (Panthéon des Auteurs et Compositeurs Canadiens) is a Canadian non-profit organization, founded in 1998 the organization inducts Canadians into their Hall of Fame within three different categories: songwriters, songs, and those others who have made a significant contribution with respect to music. (www.cansong.ca) The Canadian Songwriters Hall of Fame's mandate is to honour, celebrate and educate Canadians about the outstanding accomplishments of Canadian popular music songwriters and those who have contributed significantly to their legacy. "I am very proud to say we are completely bilingual – this year we are inducting Robbie Robertson, formerly of The Band, and francophone songwriter Luc Plamondon. (The 2011 inductees will be honoured at the CSHF's 7th Annual Gala7th, presented by BMO Nesbitt Burns on Saturday April 2 2011, at the George Weston Recital Hall, Toronto Centre for the Arts).
Sylvia Tyson is also active as a broadcaster, and also performing with Quartette in addition to her own solo appearances. When asked how she would feel starting out now in the current songwriting music scene she had this to say. "I would find it very scary. Back then we all performed together. There was no competition back then. It was a music scene. Now there is so much competition." This said from a woman who Mama Cass thanked for being the trailblazer in her craft.
"Joyners Dream" also has a CD inspired by the book from this "brand new novelist". The offering of new songs is available through download from the link of the back cover of the book or in 'hard copy' through Outside Music. The music is based on titles occurring in the book, and classical in nature, half of the tunes being instrumental.
Sylvia Tyson is currently 'on the road again' promoting her new novel so don't miss this opportunity to see this Canadian legend in person. You'll be glad you did!
Write on Sylvia, write on!!!
"Joyners Dream" by Sylvia Tyson is available in fine book stores everywhere.
For further information log on to www.harpercollins.ca