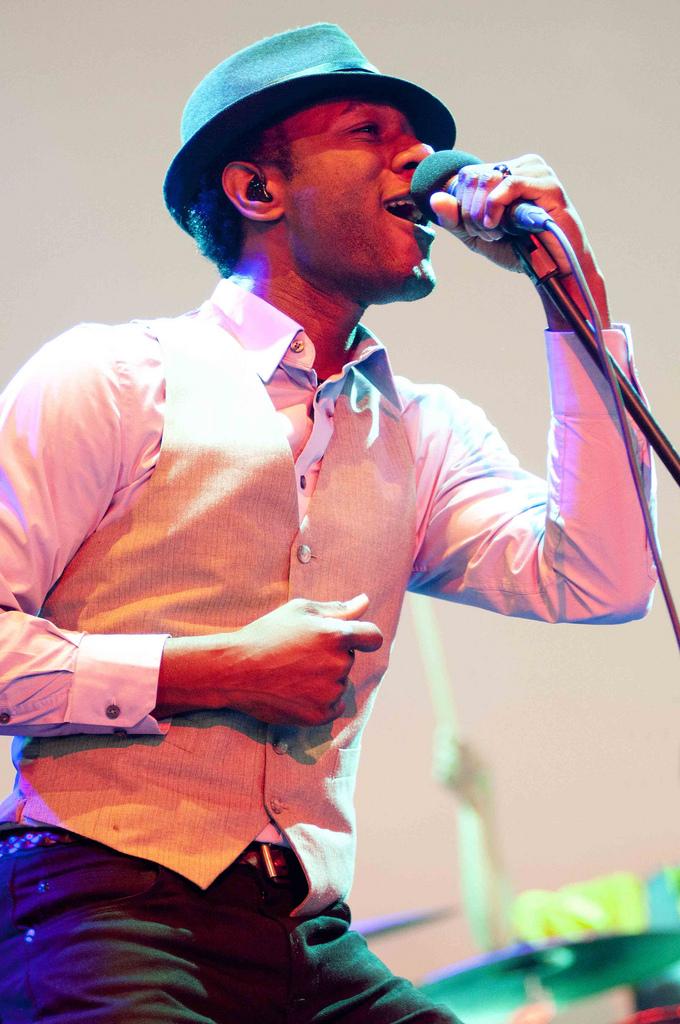 Fri Oct 09, 2020
This week we salute ICNA Relief Food Bank 6120 Montevideo Rd. Unit #4
Mississauga, Tel: 905-858-1067
Email: mississaugafb@icnareliefcanada.ca Because of CoVid, please contact before going.
Support your local food bank. The need is real.
Smooch voiced man with tales to tell, Aloe Blacc, the platinum-selling singer, songwriter, producer, and activist, has dropped new album, All Love Everything. Inspired by his family, the new album is shaped around Aloe not only as a husband, but his journey as a father. The result is a heartfelt, artistic synthesis of family, activism and perseverance that beautifully traverses the tender details that make up life and refuses to be pinned to one genre of music.
Check the single  'All Love Everything' here:
Says Blacc about All Love Everything: "Rather than a genre, my music is about A.I.M.: affirmation, inspiration, and motivation. After so many opportunities to talk about my music and not feel comfortable saying, 'I'm a pop artist' or 'I'm a folk artist,' I had this realization. My songwriting genre is thematic."
Throughout All Love Everything, Aloe exhibits the radical empathy and emotional directness that has helped firmly establish his global stardom. Whether it's the stand-out closer "Harvard", a heartrending storytelling song in the tradition of Joni Mitchell and Bill Withers that finds Blacc singing with disarming candour about a woman working two jobs to support her family, including a child with special needs or the candid and percussive devotion ode "Corner," Aloe's songwriting remains as affecting as ever. Drawing on an eclectic mix of soul, folk, and contemporary pop, All Love Everything proves there's no pigeonholing the human experience.
Alongside prepping for his newest musical release, Aloe has been conducting some serious activism work: from police reform to mental health. The artivist (activist + artist, as he likes to describe himself) has hosted virtual town halls, participated on panels to discuss BLM and police brutality in America and has started a series on social media where he discusses trending topics in health, family and policy with experts in their fields.
The son of Panamian immigrants who settled in California also partnered with media platform Behind The Rhyme to perform and speak at this year's Democratic National Convention pre-show alongside Barack Obama, Snoop Dogg, Rapsody, Black Thought, and others. Blacc has also partnered with Target for an exclusive version of the album that features two additional bonus tracks.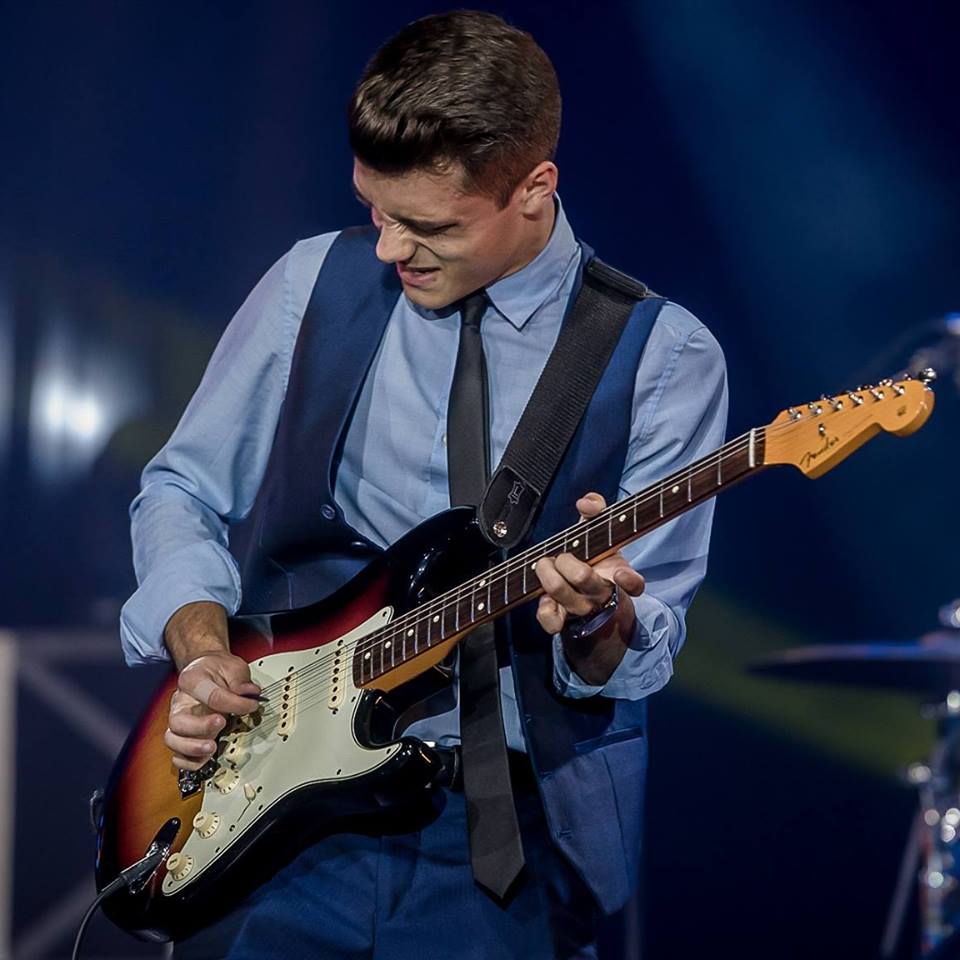 Another smoothie, this time from Beamsville, ON, 19 year old Riley Michaels started making music at 8 years old after winning 1st place in a local singing competition. When he received Guitar Hero for Christmas, he jumped deep into the "rabbit hole" of Classic Rock, Blues and other similar genres. Today, the music Michaels makes is a combination of Pop and Adult Contemporary, with a range of influences. On his new releases, it's easy to hear the smooth guitar playing of John Mayer, the subtlety and groove of Prince, the emotion of James Bay, and even some pop progressions sounding like Harry Styles or the Jonas Brothers. He even mixes in a little country, in the style of Chris Stapleton! Riley's new songs evoke the vibe of driving down the highway with the roof of your car open, a day at the beach, or even a dance club. Others offer intimate feelings that audiences will connect with on a deeper level.
In 2017, Michaels wrote, produced, recorded, mixed, and mastered his EP "Toxic Love" in his home studio, featuring 5 self-written songs with full-band instrumentation As Ontario begins to open up after the effects of COVID-19, Riley has resumed booking shows with his band.
Of the current single, he says "The song's message is simple, and it is upfront and bold. Now I Know What Not To Do" is a song detailing a person who has had bad experiences with relationships, and now that person has a grip on their desires, and what they truly want out of a relationship with a person. They know the signs and the red flags now, and are hell-bent on not making the same mistake twice.
"It's about giving your all, and only getting a little bit in return, and how unfair it is. It's a warning to not get too attached to this new love interest because you can see the red flags, and you don't want to get hurt again. The recording process took months to do. We started with little demos and little bits and pieces of songs that eventually we just pieced together. But it all started with a funky bassline and an in-your-face drum beat."
All that and a vocal with shades of an angry Morrissey put this one over the top.
Watch the video for "Now I Know What Not To Do' here: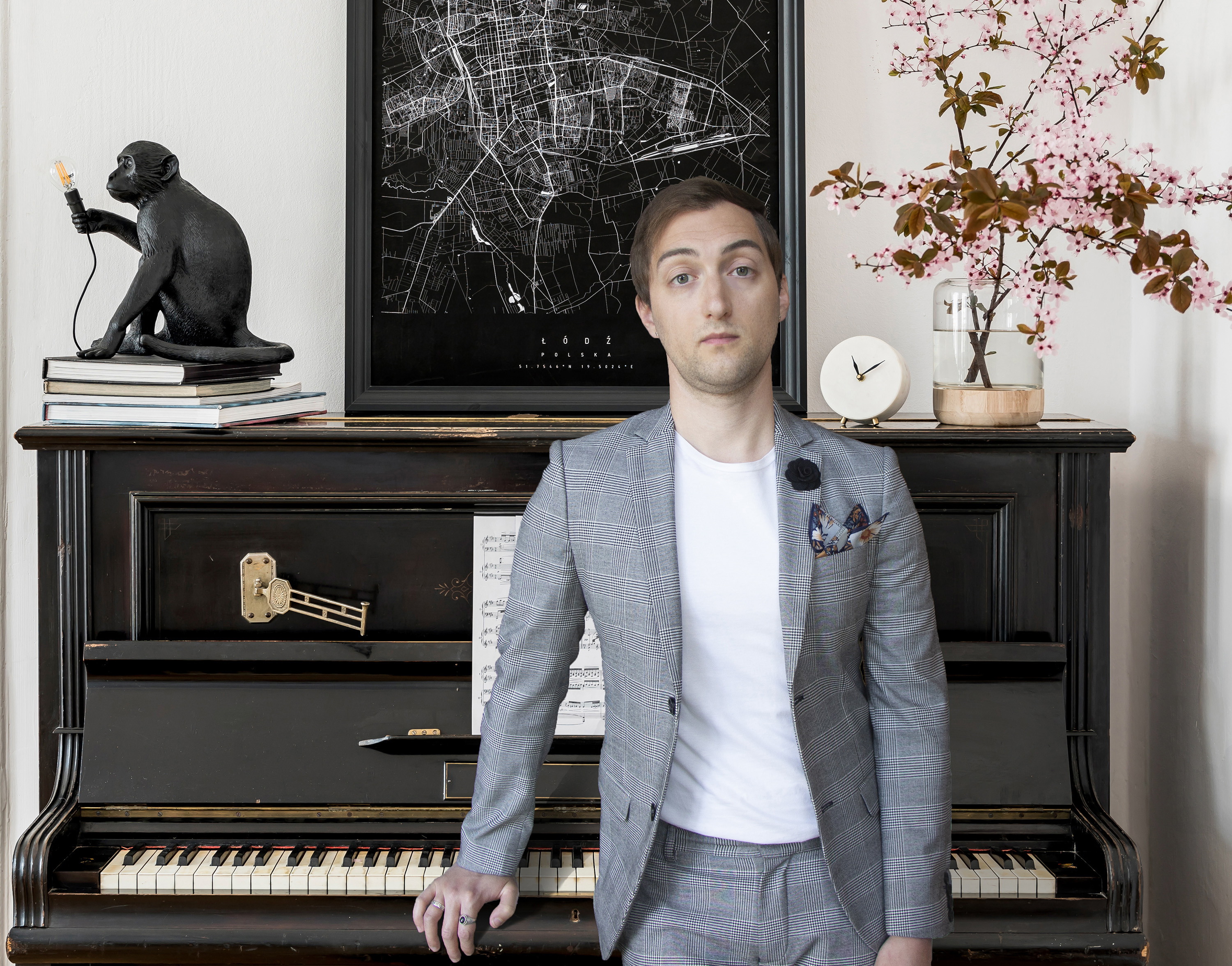 This one's a downtown Toronto guy who dresses and quirks like Jaymz B. Which is no small feat. James Aries is a classically trained pianist with show-tune tendencies and a penchant for pop. Growing up gay in rural Saskatchewan, James learned at a young age that since he didn't fit in he might as well excel at standing out. His new single, 'The Shadow King' does exactly that as it furthers his mission to champion the unconventional.
Arriving with Halloween in mind, this delightfully macabre ballad perfectly embodies the singer-songwriter's unique blend of baroque pop, old-world cabaret, and adult alternative music. Rooted in the tradition of 19th-century art song, at the core of Aries' music is the relationship between solo voice and piano. Loosely inspired by Schubert's Erlkönig (1815), Aries describes 'The Shadow King' as equal parts poetry and music. "The song is an allegory for my own history battling depression. I'm both fascinated and terrified by the notion that the dark voices in our minds can sound so enticing at times."
Haunting and imaginative, Aries manages to treat the serious subject matter with his signature theatricality and irreverence. Alongside an organ, horns, and ghostly backing vocals, Aries highlights his piano prowess with a sweeping, energetic accompaniment. As the singer declares, "you can't resist The Shadow King!"
Hear 'Mr. Diamond' here: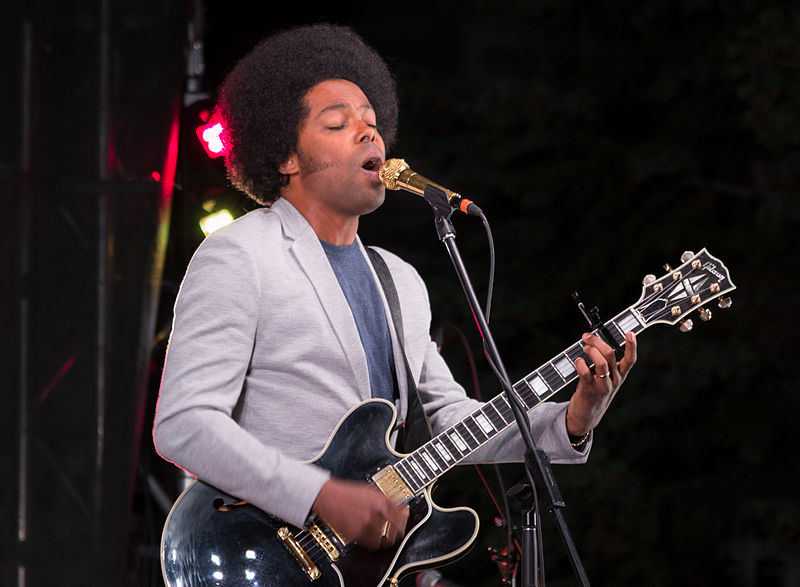 From the fresh to the time tested. Cuban-Canadian musician Alex Cuba has received two Latin Grammy nominations for his album, "Sublime". With nominations in the "Best Singer-Songwriter Album" and "Best Engineered Album" alongside veteran Canadian recording engineer John "Beetle" Bailey, Alex has now received seven nominations throughout his career for a Latin Grammy, and has won four. He is also a two time Juno Award winner and three time Grammy Award nominee.
The 21st Annual Latin Grammy Awards telecast will take place on November 19 2020 at 8PM EST from Miami, with additional broadcasting partners TBA.
Alex will be releasing a new single and video from Latin Grammy nominated album, "Esta Situación" on October 16th. He also has a handful of live and virtual performances lined up, including "The Resounding Concert" in support of Koerner Hall and the Royal Conservatory on October 17th, featuring appearances by numerous celebrities including Buffy Sainte-Marie and Meryl Streep.
Watch "Solo Mia" from Sublime:
Alex Cuba's Live / Virtual Events
ArtSpring, Salt Spring Island - October 15/16/17 (Live)
The Resounding Concert - October 17th, Koerner Hall (Virtual)
Canada's Great Kitchen Party - October 29th (Virtual)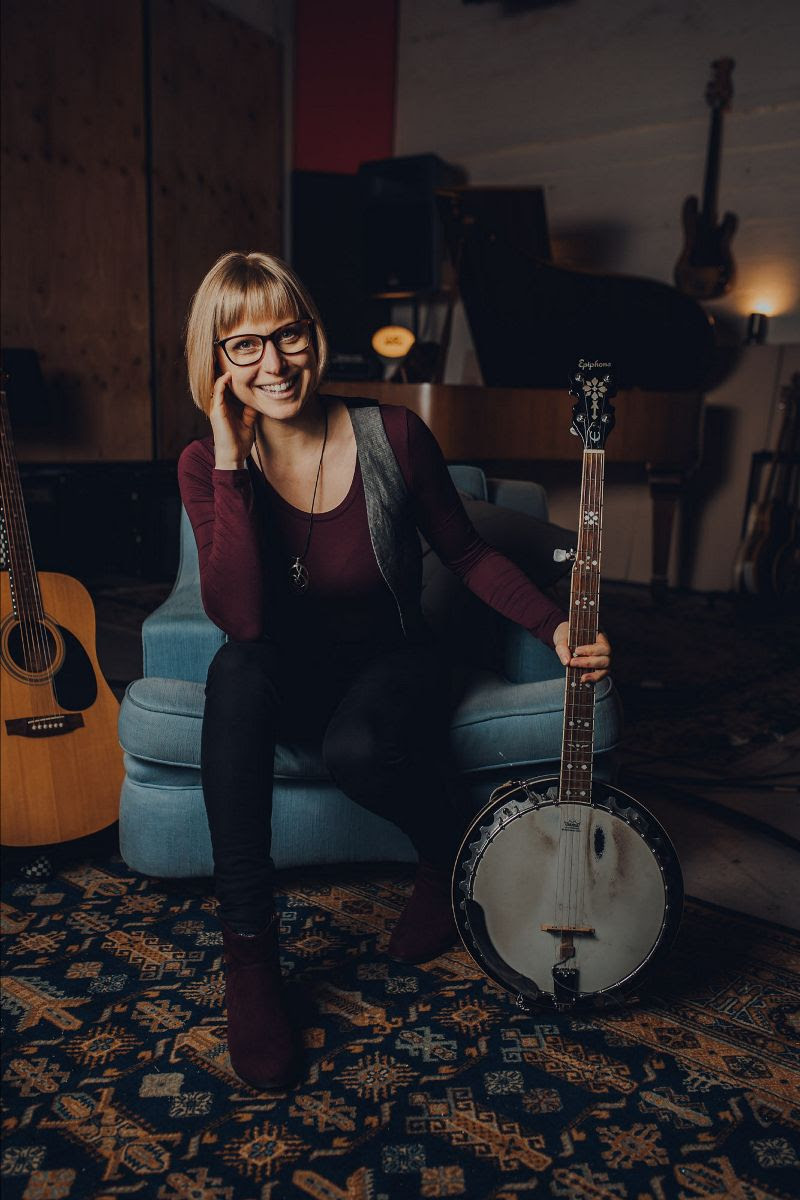 Released September 20, 2019, Alex's seventh studio album, "Sublime" features numerous collaborations with both legendary and up-and-coming Latin American artists, such as Pablo Milanés, one of the founders of the Nueva Trova sound, Omara Portuondo (Buena Vista Social Club), Leonel Garcia, and Silvana Estrada. In addition to being self-produced, Alex played every instrument recorded on the album.
Really liking this one for its bleak humour and forthright 'tude. On her first full-length album Bring Out Your Dead, Vancouver-based singer/songwriter Leah Barley offers eight stirring original songs that evoke both the jubilation and heartbreak inherent to classic folk and country music. An accomplished banjo player as well as guitarist, Barley is joined on the album by a full band featuring longtime collaborators violist John Kastelic and multi-instrumentalist Ross Christopher Fairbairn to create a sound as affecting today as it was a century ago.
Bring Out Your Dead will be available Oct. 23 on all streaming platforms, and for purchase via Bandcamp and leahbarleymusic.com.
  Bring Out Your Dead almost perfectly balances Barley's light-and-shade approach to songwriting, from the life-affirming first single "Mountains" and the rousing boot stompers "I Wish" and "Drinkin'" to the chill-inducing title track and its spiritual cousin "Rise." It's all a product of Barley's love of old-time country and bluegrass, which inspired her to pick up the banjo in her early twenties while living in Canmore, Alberta. I've heard Canmore can do that to you.
"I really wanted to share a raw and personal side of myself, so I focused on songs that expressed that best while making sure there was enough variety to showcase who I am as a musician," she says. "Each song has its own interesting story for me, but some of them have a deeper emotional context and an exposed honesty. It made writing them therapeutic and terrifying at the same time."
In that spirit, "Mountains" is accompanied by a video made from colour home movies of Barley's grandparents' B.C. honeymoon in 1942. Check it here:
After a couple of months getting her feet wet at open mic nights, she released the first of three EPs in 2010 after moving to Vancouver. Since 2013, Barley has played in many parts of Canada, both solo and with other bands on the festival circuit, and was a featured performer at JUNOfest 2018, as well as on CBC Music.
  She is eager to flex her performing muscles again the first chance she has to get back on stage safely. Until then, Bring Out Your Dead will brilliantly serve as Leah Barley's calling card, and mark the arrival of a vital new voice in Canadian roots music.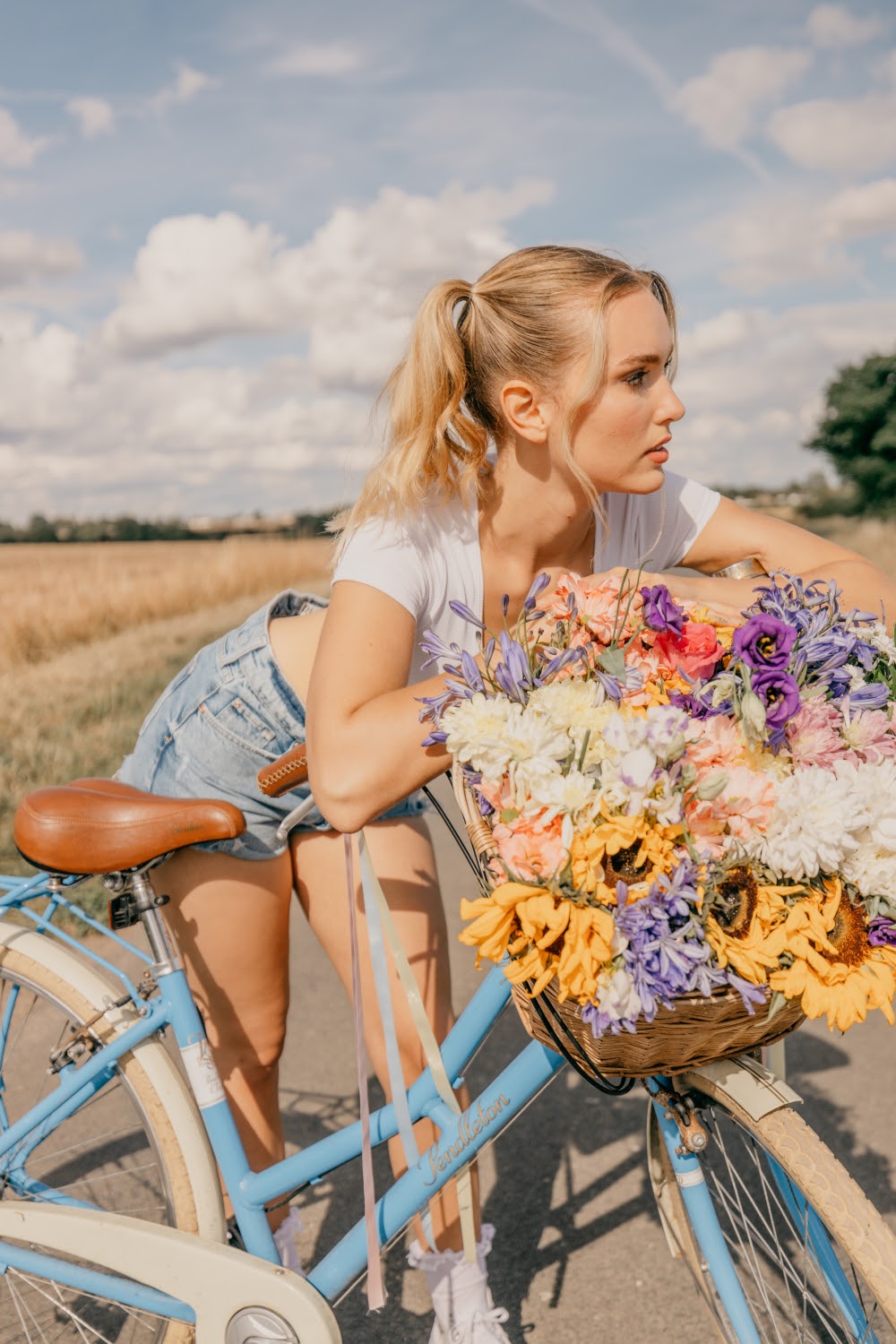 Meanwhile in London town, down by the Thames, uni-named singer-songwriter Margot has created the music video for 'Slow Down' via Pink Bikini Records. The music video was filmed and edited by Tom Adam Green (Frank Carter & The Rattlesnakes). The single is taken from her debut EP, Make It Last which drops 9th of October. The EP is produced by Frank Slimm (Frank Carter & The Rattlesnakes, Maevis, Slowlines). Margot has been featured by noteworthy publications such as Clash Magazine, Spinnup, Essentially Pop, LeFutureWave and Girls Are Awesome. The songstress has spent the last few years writing and producing her first singles, playing her first shows and refining her craft both in the studio and on the stage. Interesting vocal in the way it kinda creeps up on you before exploding.
Check the EDM-indebted 'Slow Down'
Originally from Paris, France, and now based in London, UK, Margot has background on violin and piano. As a young un', the songstress was exposed to a wide variety of music, from classical opera to Rage Against The Machine. When seeking inspiration for her own work Margot turns to the likes of Erykah Badu, H.E.R., Raveena, Frank Ocean and Rihanna.
Embodying summer in all its glory, Margot takes us into a countryside wonderland filled with bright colours and a fresh warm breeze to tantalize the viewers in the music video for 'Slow Down'. Keeping with the trend of independence and self-love, the songstress brings a flirty and fun rhythm to the song with her unique style.
Speaking of the music video, Margot tells us: "I'm so lucky to be blessed with an amazing video team. There's only a few of us as I plan all of the scenes, sets and outfits myself, and I've been working with videographer Tom Adam Green since my first music video. We shot it out in the countryside north of London and we had to carry half the props across different fields to find the best spots. Even my mum flew in from France to help out! It was definitely worth it though."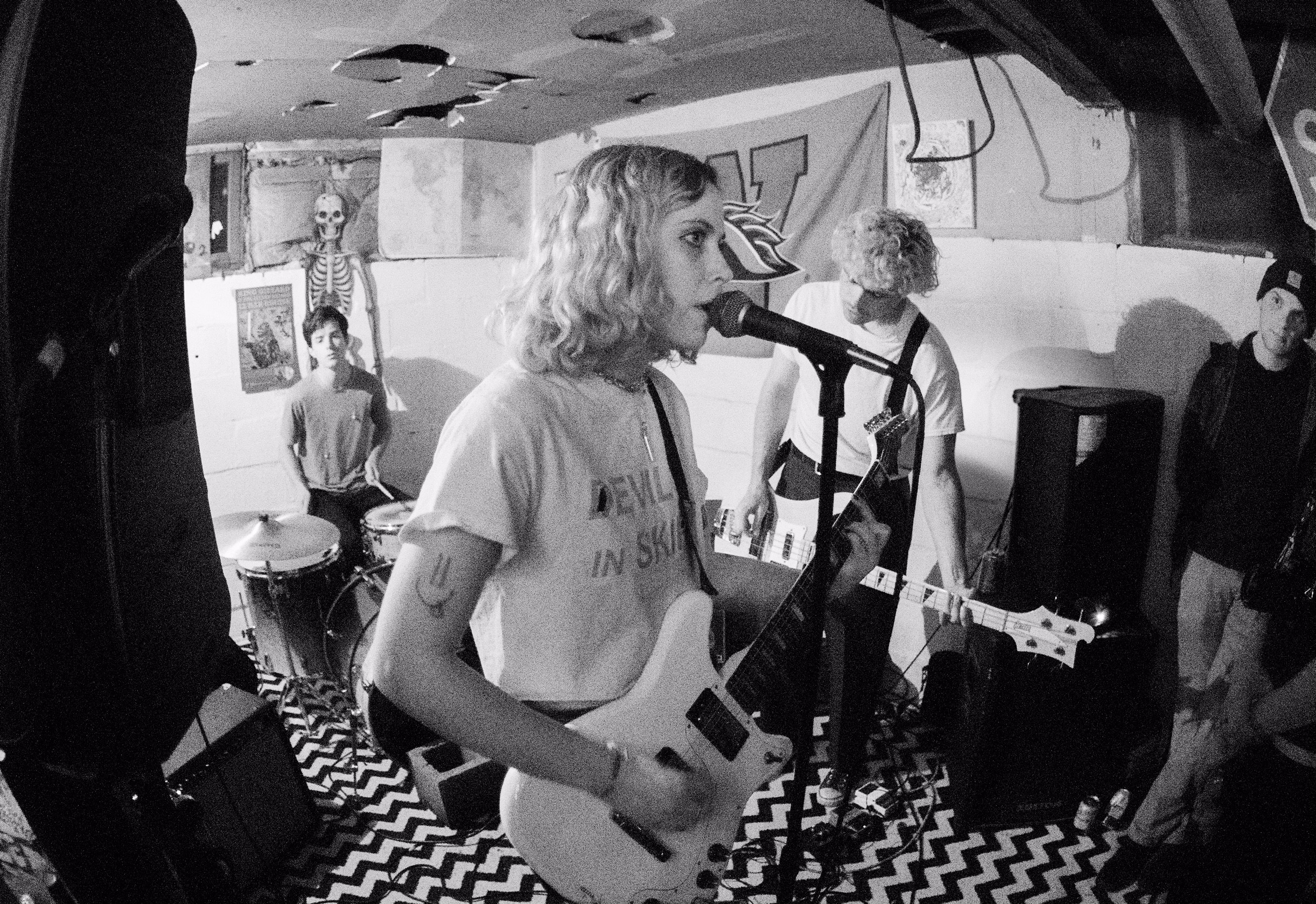 Here's another new femme voice, this one more on the gritty side. Detroit-based artist Zilched (Chloë Drallos) has released her latest noise-pop heater "Velcro Dog," the first single from debut album DOOMPOP, out October 23 via Young Heavy Souls. Over wall-of-sound grunge guitars inspired by Nirvana's Nevermind and The Jesus and Mary Chain's Psychocandy the album is full of headbanging earworms that find Drallos tackling what it means to grow up and the effect that has on one's mental health.
Drallos has also self-directed all of her music videos, including the one for "Velcro Dog." Zilched the band is Drallos (vocals, guitar), Nick Russo (drums) and Elliot Thomas (bass), and released the first batch of Zilched tunes last November, with an EP that blended surf-goth and shoegaze called Pulling Teeth.
About influences, Drallos named a mix of Cat Power, PJ Harvey, the Shins, and Bob Dylan; throw those in with Velvet Underground, and you can appreciate the darkly poetic, murky, and musing narrative style to her lyrics. But when it comes to that signature curtain of reverb and distortion that she applies to Zilched's sleek, guitar-centric "apocalyptic love songs," she credits those first experiences with Sonic Youth and Jesus & Mary Chain records as a formative moment early in her songwriting life. There's lots to mull over in Zilched's music and they've got the parts to go far.
Stepping off with 'Beat It'
Support music wherever you find it. Support your local food bank.