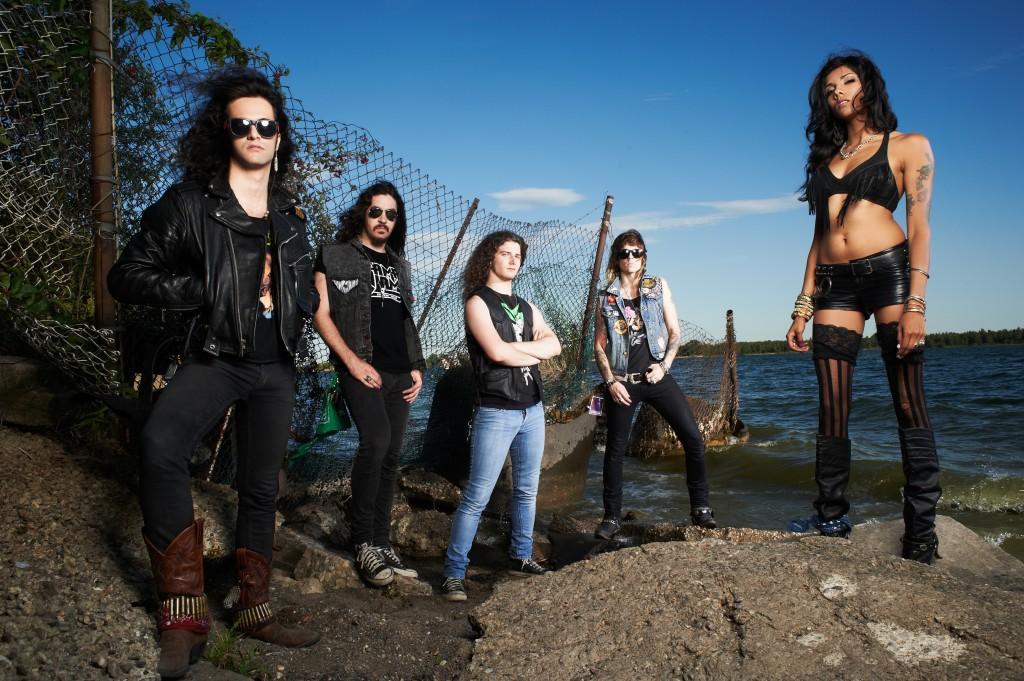 Fri Sep 18, 2015
Here's an overnight success that's only taken a decade. That's how long female-fronted hard rockers Diemonds have been bashing it out, playing every venue they could plug into across Canada and the US. The quintet, fronted by the commanding presence of Priya Panda is having a helluva 2015. The hard-working posse have played such notable festivals as Heavy MTL, SXSW, NXNE, Vans Warped Tour, Seattle Hempfest and most recently The KISS Kruise with KISS and Cheap Trick. Just out is third and most heavy hitting album so far, Never Wanna Die, which gets release in the U.S. on prestigious Napalm Records. A personal highlight for Pryia was opening for hard rock heroine Lita Ford in Toronto, which was followed by their Infest The West last August.
Never Wanna Die is full of the badass 'tude and glam rock swagger of the Golden Age of hard rock, and the songs and hooks to back it up.The backline of drummer Aiden Tranquada and bassist Adam Zlotnik. are working overtime on every track  with nary a clichéd pattern to be heard and axeman Daniel Dekay and C.C. Diemond know every rock riff you've ever heard and then some. Fronting all this is the visually and vocally captivating Priya Panda, bringing her own special takes to highlights like "Over It", the semi-rappy but making it "Ain't That Kinda Girl" and the scathing "Better Off Dead" (about someone who was stalking her) driven by some wicked guitaring. Despite its obvious classic influences, Never Wanna Die comes across sounding fresh and sassy as a hard rock breakout album should.
Out of the underground with their modern day hard rock sound that draws inspiration from rock.  Another noteworthy new release, this one from Winnipeg folk/roots trio, Red Moon Road. 'Sorrows and Glories' finds the group getting a tad more groove-invested with the live studio video for the first single 'Beauty In These Broken Bones'  making the case. Red Moon Road will celebrate the new release with a string of North American tour dates in support of the album throughout the fall.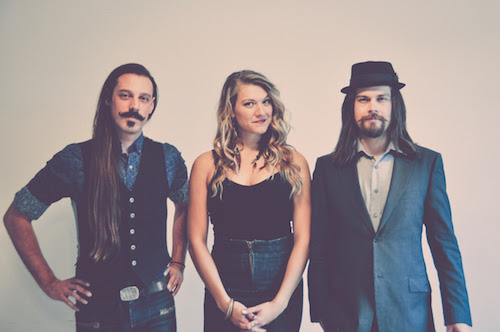 Sorrows and Glories' is Red Moon Road's third release and second full-length album to date. The trio released their debut self-titled full-length in 2011 and followed it up with the EP 'Tales From The Whiteshell' in 2013.
In collaboration with engineer/producer, and multiple Juno recipient David Travers-Smith (Wailin' Jennys/Ruth Moody) and award winning producer/player Murray Pulver (Doc Walker/Steve Bell), the album delivers 13 masterfully crafted original compositions. A multifarious sonic adventure, it is at once a bold new step in the evolution of the band, yet a continuation of Red Moon Road's singular and captivating ability to spin song and story into something more.
"We called the album 'Sorrows and Glories' because it is reflective of our journey over the last couple of years," explains lead singer Sheena Rattai. "Just over 2 years ago I broke my leg quite severely and we had to cancel all upcoming tour dates as I recovered. While the healing process has been long and arduous it has also certainly been a source of inspiration and evolution. Though it seemed like a set back we emerged stronger and with a wealth of new experiences to draw from."
'Sorrows and Glories' is an album full of surprises. From a Beatle-esque pop song about an historic apartment complex, to a full-on spiritual backed by a star studded choir, the sprawling 11-song masterwork is artfully framed with original and innovative instrumental work, and prominently features the unmistakable vocal prowess of the soulful Sheena Rattai, one of Canada's true emerging songstresses.
The 'Sorrows and Glories' release tour will showcase the impressive new instrumental presentation Red Moon Road wields in its live show.  A roots drum kit cunningly split between two band members, an acoustic guitar that also sounds its two lowest strings as a bass, a powerhouse lead female vocalist, a moustached man playing Mandolin, Lap Steel, Banjo and Organ (often at the same time) and impeccably timed three part harmonies. Hard to believe such a full sound comes from three people.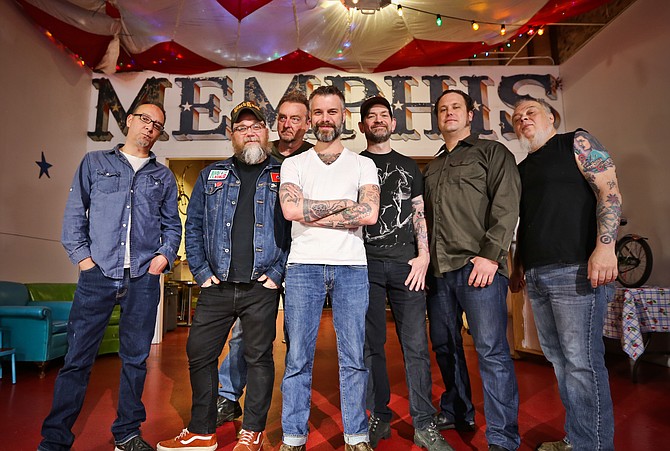 Memphis country punks Lucero has dropped a new track 'Can't You Hear Them Howl' off of their upcoming album 'All A Man Should Do' which will be released on September 18 via ATO Records and MapleMusic Recordings. This new record contains some of the most resonant lyrics Ben Nichols has ever written. They read like chapters from his life: the duality of relationships, getting older, finding where you want to be in this world and more.  "I was 15 years old in 1989," Nichols explained. "This record sounds like the record I wanted to make when I was 15. It just took 25 years of mistakes to get it done."
Working with producer Ted Hutt (Old Crow Medicine Show, Flogging Molly) for a third time at Memphis's Ardent Studios, the band felt comfortable enough to take some chances with a palette of new tones that sound understated yet powerful, bringing life to the stories behind the lyrics without overshadowing them. For the first time they put a cover song on a record, with a full band version of Big Star's 'I Fell in Love with a Girl.'  The track features Jody Stephens from Big Star singing back-up vocals, making it that much more special. This is a Memphis record in the greatest sense and a perfect finish to the three-part love letter to a city that brought them up and made Lucero what they are today.
Sailor Jerry Rum, created in honor of Norman "Sailor Jerry" Collins, the undisputed father of old school tattooing, will present Lucero's upcoming tour to support the album as part of its Sailor Jerry Presents platform. Head below to see the extensive list of upcoming dates.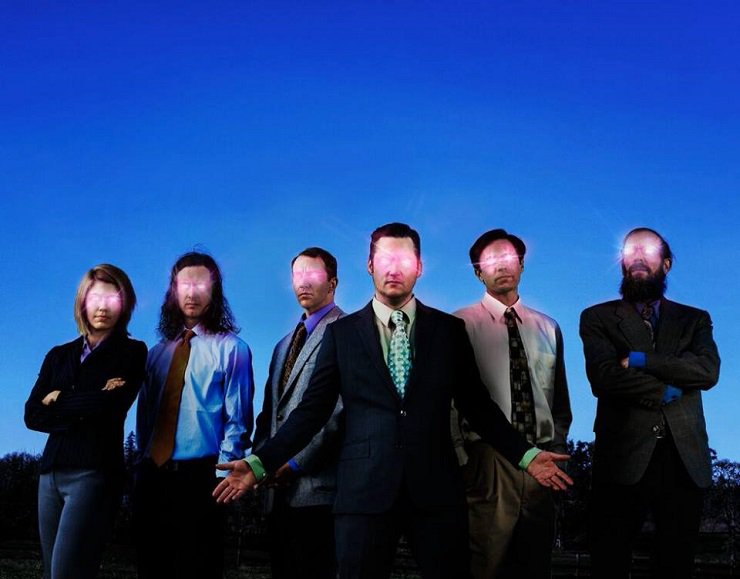 Some hot gigs across our fair land this week include Isaac Brock leading the mighty, melodic crew that is Modest Mouse into Vancouver's outdoor Malkin Bowl September 18, as part of their ongoing tour supporting 2015's Strangers to Ourselves. This is the night before the band appear at the annual Rifflandia Festival in Victoria. Strongly influenced by groups such as Pavement, the Pixies and Talking Heads, the band nonetheless has its own thing going on, which has attracted worldwide attention and respect. This is, after all, the band which hosted Smiths guitarist Johnny Marr in its ranks for a number of years. The live show is a mesmerising, theatrical, sprawling beast not to be missed.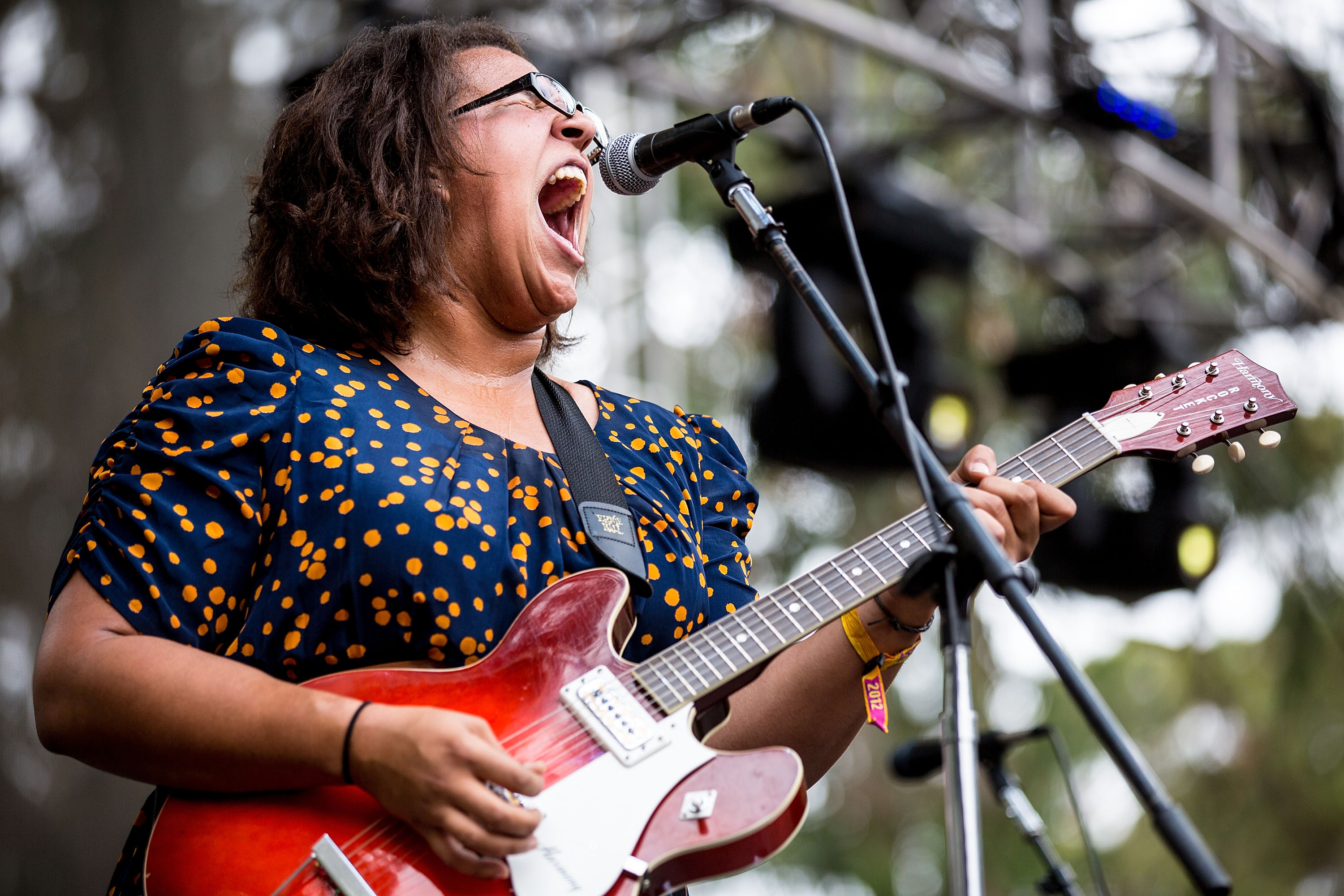 In Toronto, Brittany Howard leads roots rockers Alabama Shakes into the massive Air Canada Centre Wednesday 23, for the band's second T.Dot show of the summer. The band began their career touring and performing at bars and clubs around the Southeast for two years, has taken to arena sized stages like they were born to it. It's amazing to watch the way Howard adjusts her dynamic wattage to suit the venue, taking little time to fill up huge stages with her outsize presence and talent. Expect to hear lots from sophomore album Sound & Color, which debuted at number one on the Billboard 200. earlier this year. Oh yeah, the songs on Sound & Color are a lot different from those on Boys & Girls but no less enjoyable and explosive.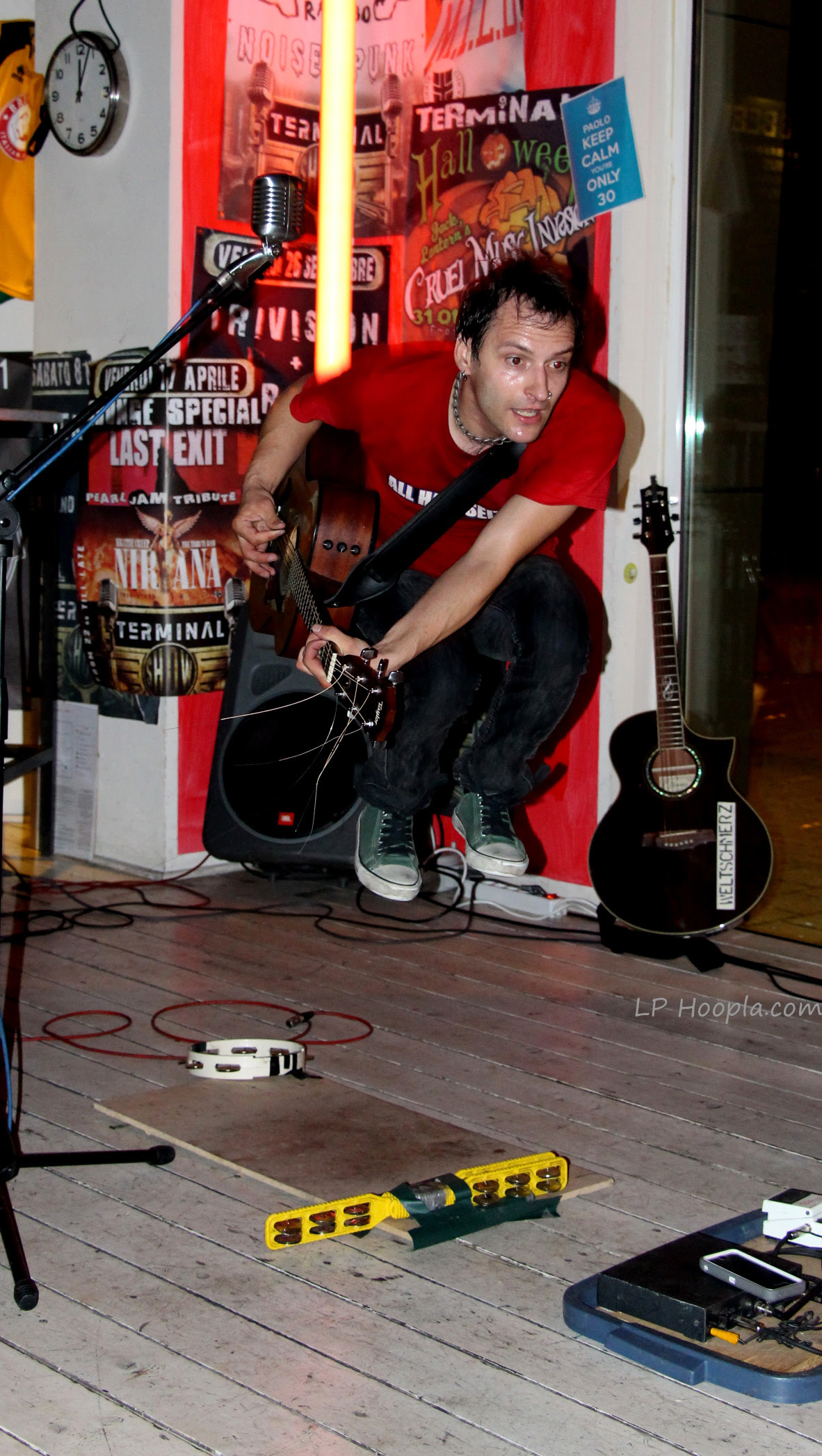 Montreal punk legend Greg Rekus headlines a three-band show at  Montreal's Exit Bar, Thursday September 24th that should be an 'event', as is usually the case with Rekus. 

Greg Rekus first hit the road as a solo artist in March 2011. Since then, he has played some of the greatest punk music festivals around, including The Fest, Pouzza Fest, and Groezrock Music Festival. He has toured Europe three years in a row from London to Ukraine. He has toured the United States and Canada over ten times. Finally, he has released two full length albums and a 7 inch in several different countries through a network of indie labels.
Greg's Passion for music is bursting at the seams. It is the driving force that keeps him on the road 6 – 7 months a year and cranking out album after album of punk rock goodness. His hard work has already gotten him to places he never thought attainable and the only way from here is up.
Another Montreal crew to check is nine piece electrosoul/hip-hop collective Busty and the Bass. They're currently in the throes of a fall cross-Canada tour in support of debut EP Glam, released earlier this year via Indica Records (Half Moon Run, Phantogram).
Last year, Busty and the Bass beat out hundreds of hopeful bands to win CBC Music's Rock Your Campus competition, a search for the best college band in the country. Since then, Busty and the Bass have sold out every show in Toronto this year, including at Canadian Music Week, NXNE, and most recently at The Horseshoe Tavern. In Montreal, the band played three back to back sold out shows during Montreal Jazz Fest, and to top it all off, opened for the legendary Wyclef Jean at this year's Expo Québec. Renowned for their music versatility and intense, highly energetic live performances, Busty and the Bass are thrilled to continue touring this fall and give Canada's west coast a taste of what they're all about.
Busty and the Bass is a powerful electrosoul/hip-hop collective that combines the talents of nine dedicated young musicians. The self-produced EP, Glam, is the result of a collaborative song writing process, and showcases the group's love for dance grooves, catchy hooks, and intricate instrumental textures. Busty formed during their first week at Montreal's McGill University, where they quickly built a loyal following. In 2014, Busty was named "Canada's top university band" by the CBC. Since then, they have toured extensively across the Northeast, including performing at Canadian Music Week and the Montreal International Jazz Festival. All nine musicians bring a distinct personality to the stage, and together they share a level of camaraderie, musicality, and creativity which make for high-spirited, fun-inciting shows.