Fri Jun 18, 2021
Highlighting this week The Sharing Place, 624 Annette Street. This non-profit compassion organization provides warm meals on a weekly basis as well as a food and clothing bank for all people regardless of faith, income, or culture. Donations of non-perishable food items or funds are always needed. Phone (416) 762-3322
Open 10 a.m. Thursdays till the food runs out.
Platinum producer/composer Felix Cartal has released latest single, 'Too Late ft. KROY'. It's off upcoming album, Expensive Sounds For Nice People (album title of the week), which drops 25th June. It also spawned 'Mine' with Sophie Simmons, and 'Love Me' (both certified platinum in Canada) with 'Love Me' (featuring the singer LIGHTS) also winning the Dance Recording of the Year at the Junos 2020.
KROY is the avant-pop alias of Juno Award-winning singer-songwriter and composer, Montreal's Camille Poliquin.As one half of the Milk & Bone duo, the singer has received numerous awards including a JUNO for Electronic Album of the Year (2019), an ADISQ Award (2019), and has been long-listed twice for the Polaris Prize (2015 & 2018). Beyond her success as KROY and with Milk & Bone, Camille has scored soundtracks and themes for such projects as the 2019 documentary Sisterhood, two Cirque du Soleil shows, and several feature films.
Of the single, KROY sez: "Felix and I had been trying to work together for a few years now, and actually got into the studio a while ago but nothing came out of it. I was so happy he thought of me for his record. The fact that this entire song was done remotely gives me hope in long-distance collaborations. That said, I cannot wait to be in the same room as Felix and celebrate our song together!"
Cartal returns to his roots of feel-good music with 'Too Late." Light, airy and untying past relationship concerns to let them drift away in the wind, the song creates a sense of setting up a listener for a kind of self-healing. Organic piano keys meeting soaring electronic embellishments drive this uplifting, spring-tinged anthem.
Felix Cartal sez: ''Too Late' was crafted in a last-minute session in Oslo, at a setup in my Airbnb with Iselin Solheim. That's it, no studio. I remember Iselin saying, let's just make something we'd both love listening to. It felt grounding, and I think that opened us up to making something really authentic. I've been a fan of Kroy for a while and I love collaborating with artists who aren't traditionally from the same scene as me, and having her sing it took the track in a beautiful direction that I really love. Once I built out the production, I knew it would be the final song on my album. It feels like a conclusion to me, like a final act."
It's 'Too Late':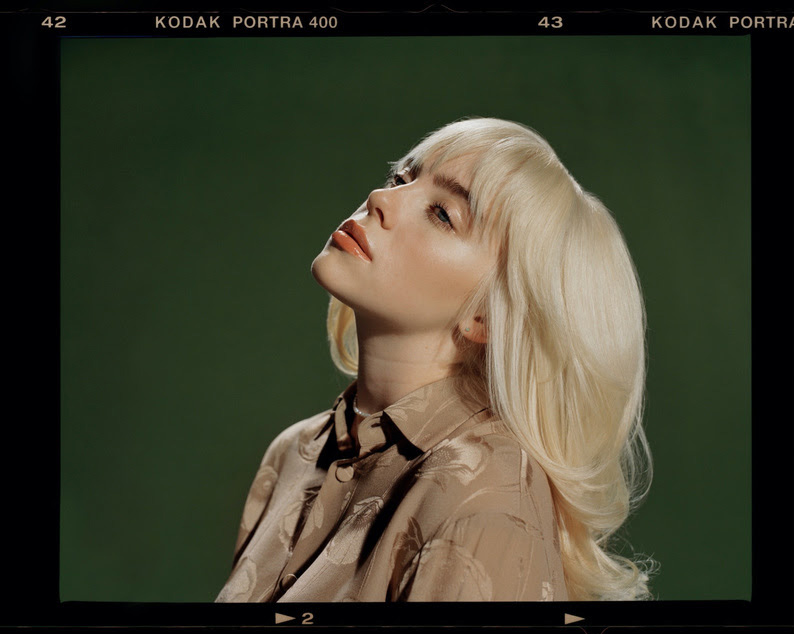 Billie Eilish continues to tease her highly anticipated sophomore studio album, Happier Than Ever, with new track, 'Lost Cause,' and its accompanying video, directed by the seven-time Grammy award-winning, multi-platinum-selling artist own self
'Lost Cause' follows the announcement of her welcomed arena tour, Happier Than Ever, The World Tour, which has since sold out on all dates of the first leg in North America, Europe and the United Kingdom.
Backed by nit much mire than a slinky bass, and chilled out drumming, it's awful breezy and laidback for a kiss-off tracks with barbed lines like, "Thought you had your shit together/ But damn, I was wrong/ "You ain't nothing but a lost cause/ And this ain't nothing like it once was."
Delivered with a smoky vocal "Lost Cause" is mid-tempo trip hop with minimalistic instrumentation that echoes the work of avant garde jazzfunker Flying Lotus.  Another impressive curveball from an artist seemingly juts hitting her stride.
It's a "Lost Cause":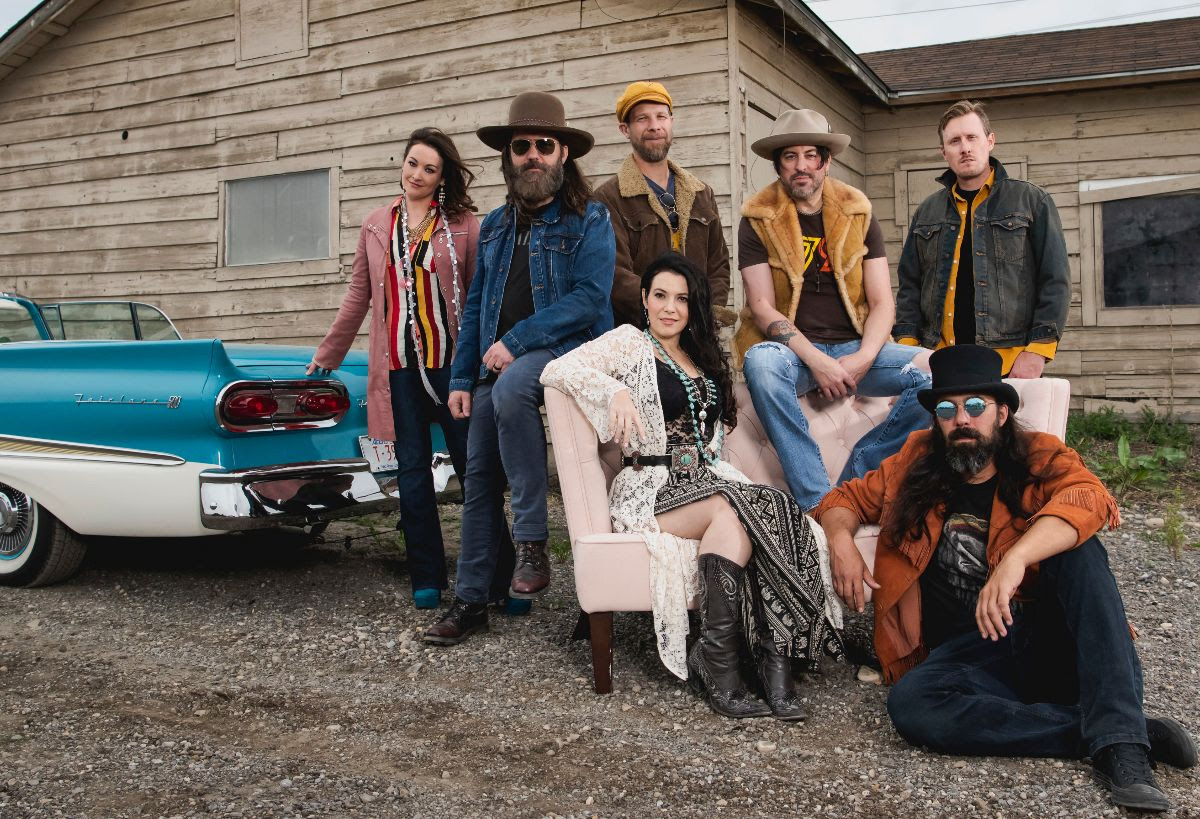 With over 450,000 combined Spotify streams off their first singles, it's easy to say a lotta folks are jonesing for The Hello Darlins' debut album, Go By Feel, now out on all platforms.
It began building almost immediately after the Calgary, Alberta-based Canadiana collective debuted on the scene in early 2020, with American Songwriter calling the group "the product of a talented pool of session musicians craving more"
So, who exactly are The Hello Darlins? The seeds of the band took root in 2016 when vocalist/producer Candace Lacina crossed paths again with keyboardist/producer Mike Little after first meeting at a recording studio years earlier. Once reconnected, they soon found themselves making music together in between their work with other artists, an impressive list that ranges from Shania Twain to Charlie Major, The Road Hammers to George Canyon and the late B.B. King.
In short order, the couple began inviting others within their circle to participate, including Murray Pulver (Crash Test Dummies), Clayton Bellamy (The Road Hammers), Matt Andersen, Dave and Joey Landreth (aka The Bros. Landreth), Russell Broom (Jann Arden), and ace fiddler Shane Guse, creating what some have called "the Broken Social Scene of Americana."
On Go By Feel, this incredible collection of talent has forged a hybrid of country, gospel and blues like no other, from the heart-wrenching ballads "Aberdeen" and "Prayer For A Sparrow" to the classic country-rocker "Mountain Time" and the album's soulful title track.
Making music influenced by times of joy and sorrow is natural for Candace and Mike, as both come from families with long musical traditions within Canada. It all adds up to The Hello Darlins preferring to add "North" to the Americana genre, a more than symbolic gesture that's in line with a musical vision that will continue to evolve as soon as the band gets a chance to play live with a line-up that could potentially consist of anywhere between five to nine players on stage.
Audiences will now be able to fully savour the tunes, musicianship and production of Go By Feel, a standout debut in the genre.
'Mountain Time':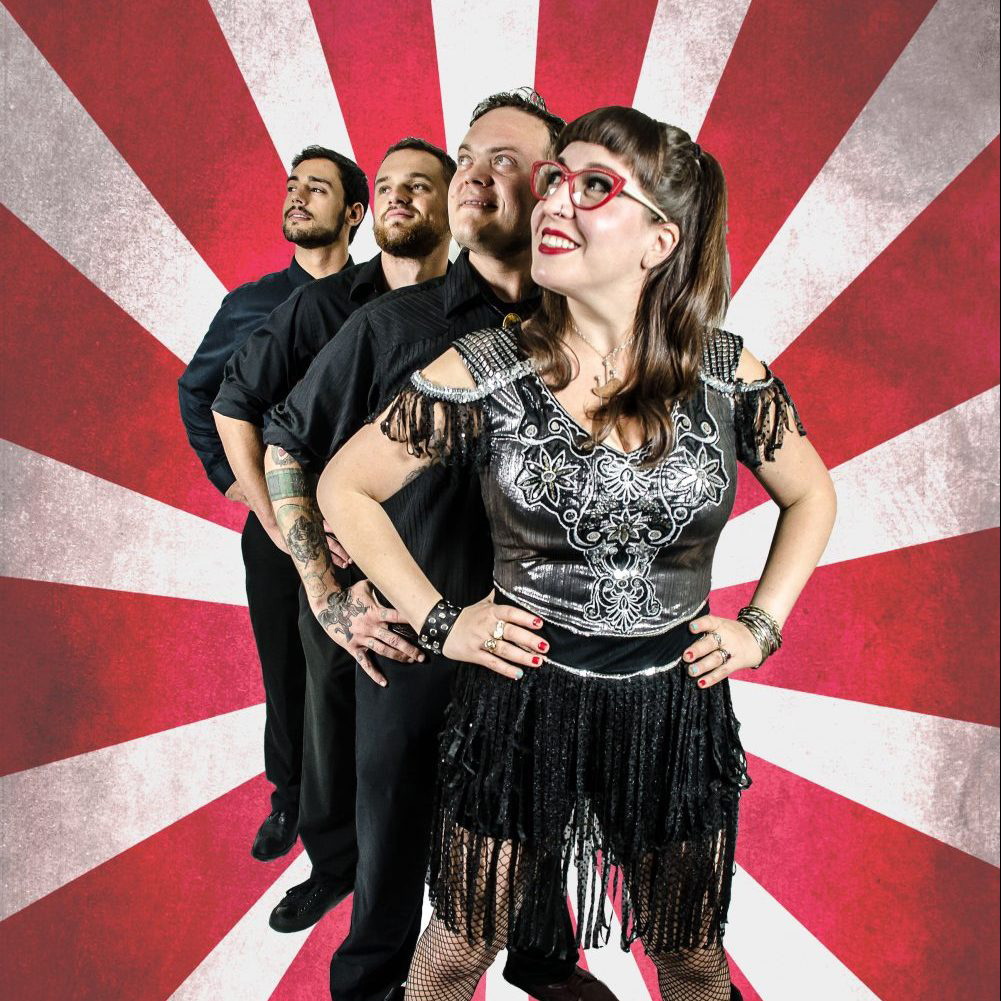 Which brings us to Lara Hope & The Ark-Tones, who have been doing their take on Americana long before it was even a thing.
After rocking the road with the Brian Setzer Orchestra, the Blasters, the Reverend Horton Heat, and Tiger Army, this Catskills quartet has re-emerged with their strongest, most rip-roaring release to date. The band's singular blend of rock 'n' roll, country, blues, surf, Western swing, rockabilly, folk, pop, and jazzy rhythm & blues gets feet a-moving and hands a-clapping no matter the audience.
One listen to the all-originals Here to Tell the Tale shows just how true that is. After blasting out of the box with "Let's Go," a high-octane shot of the band's steadfast sound, the 11-song disc spins further out with new gems like the lush, haunting "It's a Crime." The rousing "Some Advice" is a playful poke at the generation gap complete with hilarious voicemails from Lara's mom, and the simmering sax of Hayden Cummings of the Kings of Nuthin'. (Another album guest is keyboardist Matt Jordan, sideman to Stray Cat Lee Rocker and Reverend Horton Heat.) The raucous title track, an anthem of steadfast determination, came to Lara after a 2019 tour fall that shattered her leg but didn't stop her — three metal rods, twenty-three screws, and a few weeks later, she and the Ark-Tones were back out again, doing regional shows.
From behind her trademark red cat-eye frames, Lara, winner of the 2017 Ameripolitan Music Award for Best Female Rockabilly Artist, fills any hall that she and the Ark-Tones play. Her neon-bright, bigger-than-life persona is matched only by the outsized power of her towering voice, an instrument that moves effortlessly between big-stage belting and sexy, sultry crooning. Alongside Lara, the ace Ark-Tones know innately how to complement the leader and singer-songwriter's dynamic vocal presence, both before an audience and in the studio: Double bassist Matt "The Knife" Goldpaugh, lead guitarist Eddie Rion, and drummer Jeremy Boniello keep the train rocketing down the rails, making moody detours whenever the songs call for them.
If there's a theme to Here to Tell the Tale, it's one of not holding back or being afraid of following your personal path. "It's about getting out and living your life, creating new memories, for good or for bad, and having experiences that you just couldn't have had otherwise," explains Lara. "Having your own tale to tell."
'Here To Tell The Tale' :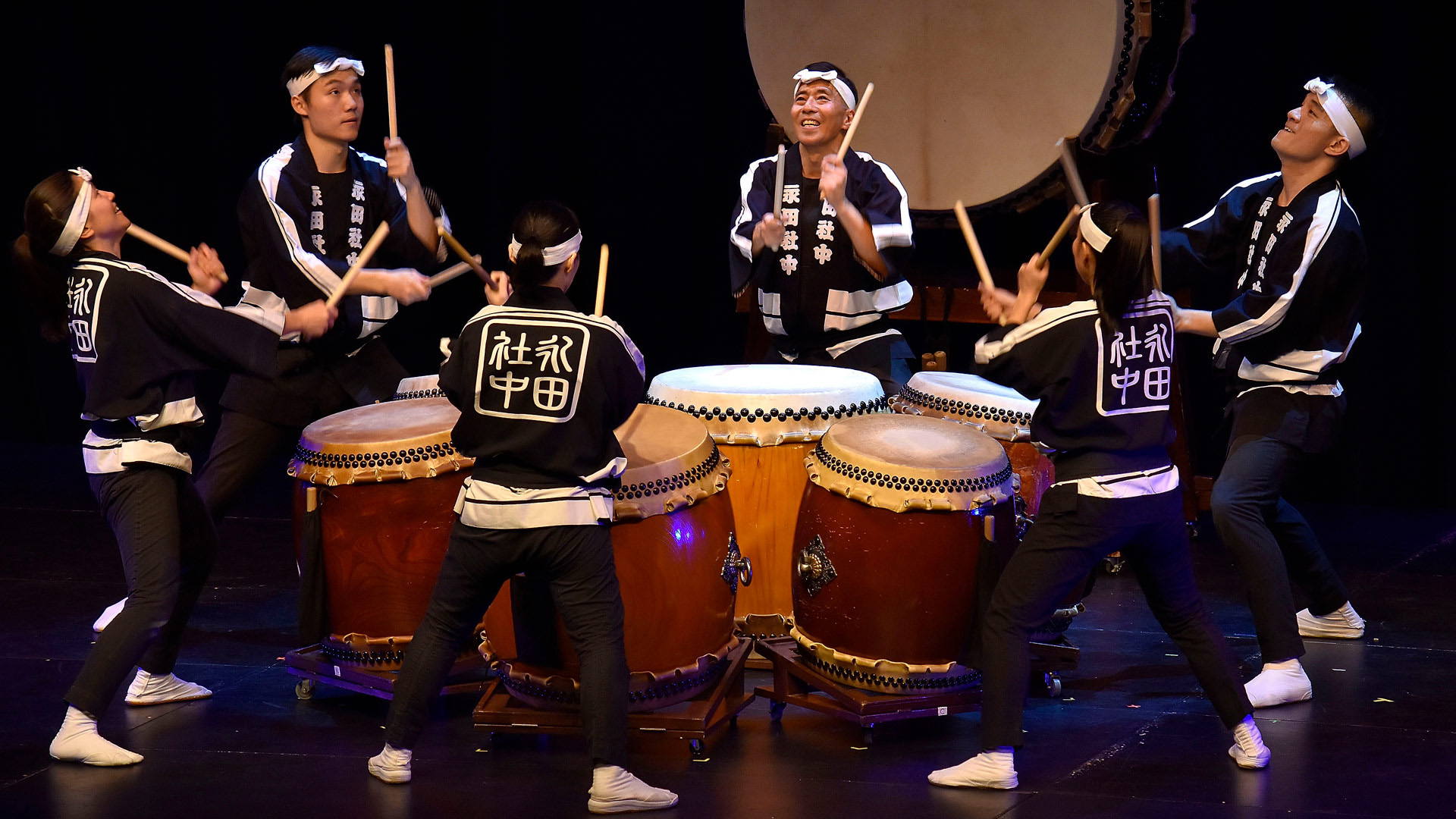 The Collingwood Summer Music Festival goes July 10-16, deets to follow, but for the months of June, the organizers have come up with a slate of online events.
Wed 16 June @ 7pm - Fundraiser for the Actors' Fund of Canada with R.H. Thomson*
Sat 19 June @ 3pm - Franz Schubert Piano Recital
Wed 23 June @ 7pm - In The Footsteps of Chopin with Dr. Alan Walker*
Sat 26 June @ 3pm - Frederic Chopin Piano Recital
Details and artist biographies for each Summer Solstice event at: collingwoodfestival.com/summer-solstice/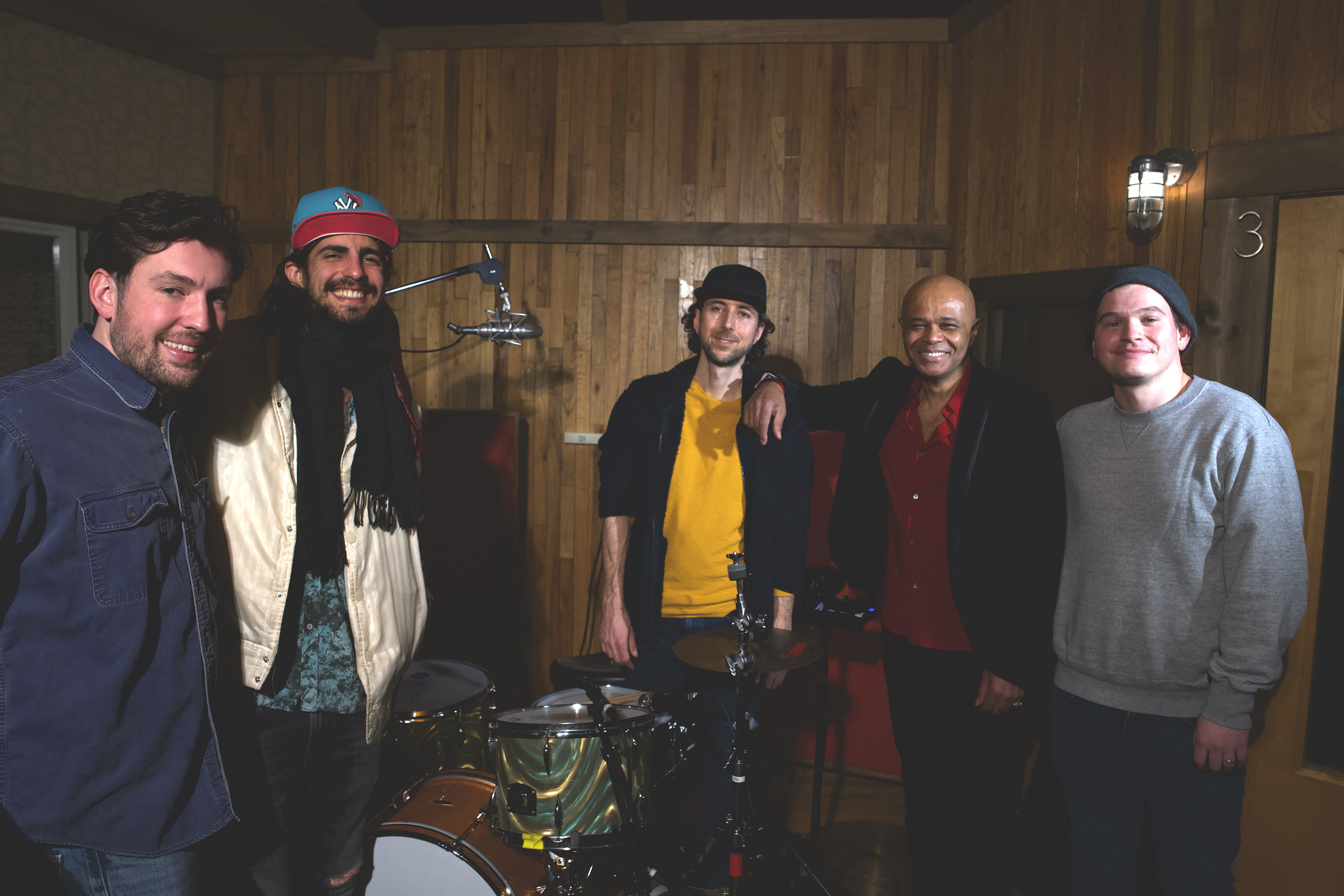 "Man, I love New York. That's what all of us are thinking as we come out of the darkness of a year alone. Man, I love New York. I love community. I love familiar faces. I love neighborhood. I love realness. And even in the pouring rain, man I love New York. That's what we are all thinking right now.
And, thankfully, we have a soundtrack for our comeback. We have an anthem we can all belt out to celebrate making it out of the darkness and into the arms of a city that has our back." The Century Band.
Brooklyn's own The Century Band are very pleased to share with you 'New York Song' featuring Bobby Harden.
Written by Dan Klug in the summer of 2020 from his Brooklyn apartment, this song is not only a celebration of a time past but a capsule of a time we all lived through.
"This song is written for the people of New York with each and every lyric inspired by a feeling of connection to a city and its people. New Yorkers care about unity, about community, and this song is the heartbeat of that sentiment.
"The Century Band is a product of when creativity runs free but logistics keep people at home, as we come out of a year no one hopes to repeat and enter one the most anticipated artistic periods of our time."
A jazz musician by training but with a heart grounded in Soul, Klug teamed up with first call Bass and Brass player and old jam session buddy Ray Cetta to produce the New York Song. Tom Wilson on piano and Kevin Raczka on drums round out the rhythm section with the star of the show out front - Mr. Bobby Harden, who brings elegance, grace, love and emotion to the lyrics dedicated to a city not forgotten.
The Century Band was formed when time seemed to stand still and is made up of real musicians playing real instruments with a real purpose - to bridge timeless music with current emotion and make the highest level of music possible.
New York Song bridges the gap between a year apart to forever together. Now that we have all seen what alone feels like, we see how much we appreciate and crave connection.
"We hope this song makes our friends in New York feel better, feel good, feel a part of something. We hope it inspires celebration and connects all our voices together in a song of love and trust. "NYC is back! And New York Song is a little welcome home gift for the people of New York."
'New York Song' :
Support the music. Wherever you find it Support your local food bank.