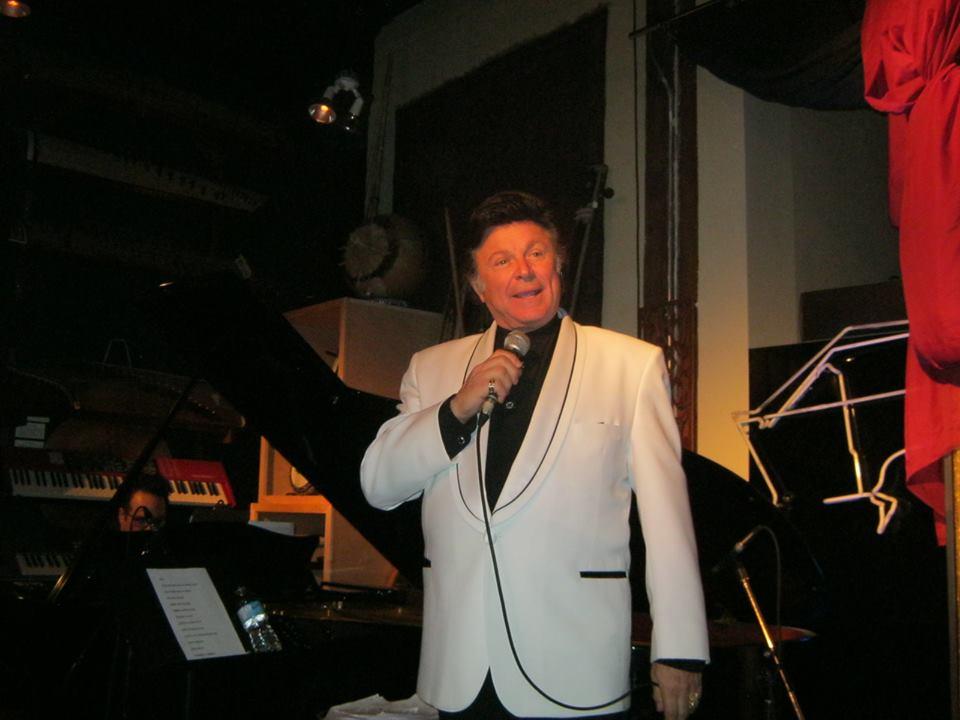 Fri May 29, 2015
Oldies don't come anymore golden than Bobby 'Fortune Teller' Curtola, master of the pop single, former teen idol, current Order of Canada holder and all-round smooth dude. Curtola pulled a Prince and played a private gig at the Musideum which quickly became a love-in. The sold-out house was treated to finger poppin' hit after hit, reeling in the years from 1962 onwards. That's the year Bobby dropped "Fortune Teller" and shot immediately to international fame at age 17. In between "Hand In Hand With You," "Three Rows Over", "Sandy," "Destination Love" and the other singles, he painted insightful, funny and warm portraits of life as a teen idol at the dawning of rock'n'roll.
And the pipes? Oh yeah, the man still has them, purring like a big cat or soaring like an eagle, showing us how it's done by belting out an acapella version of an Italian folk song at an audience member's request. This is what comes of tireless gigging with the best musicians in Las Vegas, where Bobby maintains a successful career. This show was Curtola's first in Ontario in more than a decade, and judging by the huge outflow of encouragement from the audience, there's appetite for a tour, so we may get another chance to hear "Don't You Sweetheart Me" before summer's out, from a golden original. The evening was capped by Cashbox Canada's presentation of The First Legacy Award to a beaming Bobby Curtola before an appreciative audience. Good on you, maestro.
Critical darlings Lost and Profound are back on the radar after a decade, with new album Goodbye Mine and fans will be happy to hear its classic LaP melancholia, strung with some sweet riffing and a decidedly psyche-rock feel. Lead singer Lisa Boudreau and songwriter Terry Tompkins co-produced this fifth from the pair at Revolution Recording in Toronto.
"This record has a 70s vibe. We love the sound of early 70s albums like the early Bowie and ELO records and used those as our benchmark for how we wanted the album to sound," says Terry Tompkins. "It was fun to have the string section in to play the George Martin inspired arrangements and for Lisa and Darrell O'Dea to create the beautiful backing vocals"
Often referred to as the Rock Carpenters due to Lisa's vocals along with the melancholy vibe of the songs, Lost and Profound's latest album, Goodbye Mine, blends sounds from different musical genres such as folk, rock and sunshine pop.
Boudreau's vocals are reminiscent of Mazzy Star's Hope Sandoval, PJ Harvey and Beth Gibbons, and when matched with Tompkins' visually evocative lyrics, the result takes listeners on emotional journeys. Lost and Profound combine piano, organ, trumpet, harmonium and strings, along with the core band to create a sparse and edgy ambience. Overall, a varied collection of fully fleshed out songs which give the backbone Lost and Profound sound a freshness. The band will be touring Goodbye Mine through Spring and Summer 2015. Check the website for show deets: lostandprofound.ca/music
In the past few weeks, during his tour with Colin James and an April 7 release show at Toronto's Dakota Tavern, audiences have been privy to the acid-folk tones of Lee Harvey Osmond's acclaimed new album, Beautiful Scars. Now that Hamilton's legendary musician and artist Tom Wilson aka Lee Harvey Osmond has signed a deal with Random House for the publishing of his first book, he takes the stage of Harbourfront Centre Theatre on May 30 as part of Torn From The Pages.
Hosted by Dave Bidini, three songwriters, and three writers, will debut newly commissioned works evoked and inspired by the catalogue of Winnipeg's Giller-nominated Miriam Toews, creating new art out of existing art (songs, stories, poems and more). Besides Tom Wilson, the evening will feature performances by John K. Samson, Christine Fellows, Grand Analog, Scaachi Koul, Mustafa the Poet & Miriam Toews. If you have not had the Lee Harvey Osmond experience, check out the A Quiet Evil and The Folk Sinner albums for the man's most unique sound, then brace yourself for Beautiful Scars
Produced by Michael Timmins (Cowboy Junkies), the humanity of Beautiful Scars is like the warmth of blood that rushes to the cut: a sudden alive jolt in the middle of peril and uncertainty; a suspension of possibility that anything can happen next. Swooning horns, guitars that bob and weave, Lee Harvey Osmond's voice - forever the hallmark of his sound- comes across like a warm hand to the forehead, an arm on the arm of the stricken, a comforting growl at the heart of a screaming world.
At once evoking Howlin' Wolf, Mike Scott and Roy Loney, Beautiful Scars bends and twists and stretches and squeezes Lee Harvey Osmond's deep baritone - the producer treating it as if caged in a transistor radio, bathed in echo from above, or sunk in the muck of distortion. The strength of the songs notwithstanding, Beautiful Scars is a fascinating vocal experience.
On the heels of the release of their sophomore LP Running Back, Vancouver's Weed are back with the video for album single "Thousand Pounds," directed by Courtney Garvin of the The Courtneys. The footage of the band was shot in Queen Elizabeth Park in Vancouver.
"I went with reversal black and white Super 8 film for a punk vibe, and also for the purpose of having a positive film print," says Garvin. "I then doodled on the film directly with a finely sanded piece of wire. Because the frames are insanely tiny I used magnifying goggles to see what I was doing. I then had all the film telecined to a digital format and the technician said only this to me, 'I hope the band appreciates all that scratching.'" 

Its release also comes in conjunction with the announcement of an upcoming tour, which sees the band on the road throughout July. With a noisy, shoe-gazey sound that's gloriously murky and overdriven, Weed have everything it takes to be a part of the proud lineage of bands they are so obviously influenced by. A quick listen to a few songs and names like Sonic Youth, My Bloody Valentine, and Dinosaur Jr. will spring to mind. Like those groups, Weed harness the power of abrasive guitars played very, very loud; they have pedals that make things go whoosh; they have a drummer who hits the cymbals like he's trying to shatter them into shards; and above all, they have the kind of dynamic energy that makes the music come alive.

Weed write songs that are memorable and hooky, sing and play them like every note really matters. Similar to what Nothing did on their excellent album Guilty of Everything, Weed don't sound like hoary revivalists at all; instead, they sound like they are here to teach other revivalist bands how to do things right, as on "Muscles", the downtempoed "They Don't Ask Me" and "Never Leave". Pick pretty much any song and you've got a master class on how to mash up brain-rattling noise, pillowy dream pop, and warped shoegaze into something exciting and new. Or into something as good as the music they are working so hard to revive.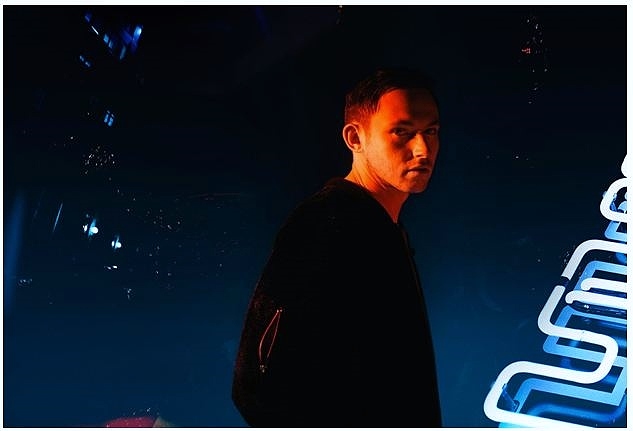 Hudson Mohawke's just coming off a 'Lantern Special' hosted by Benji B on BBC Radio 1, which included plays of previously unheard tracks 'Scud Books', 'Kettles' and 'Indian Steps.' He also revealed more about the forthcoming album, his work with vocalists and his decision to create a record that flows through his many influences, setting a blueprint for producers to follow.
The stream of 'Scud Books' is accompanied by a visual of Hudson's LA Boiler Room takeover in late 2014, interlaced with heroic stop motion of orchids. 'Scud Books' may be familiar to those who follow the countless whitelabel YouTube rips of unreleased Hud Mo, but out of all of these "loosies" 'Scud Books' was essential to the album. It's a beat befitting epic achievement - bold, smart and anthemic, another song from 'Lantern' that defines this influential breakout producer at his very best.
'Lantern' is the anticipated second album by Hudson Mohawke, out June 16 via Warp Records and Fontana North. In the six years since his debut, HudMo has been releasing hit singles and EPs; continuing his rule of the underground club scene. His US break-out came in 2012 with TNGHT, the collaborative project with Montreal producer Lunice, which saw their production influence the A-list of rap and help reintroduce the US dance / EDM scene to hip hop as club music. In the two years following, Hud Mo has worked on releases from Drake, Kanye West, John Legend, Young Thug, Pusha-T, Future, R Kelly and Antony Hegarty.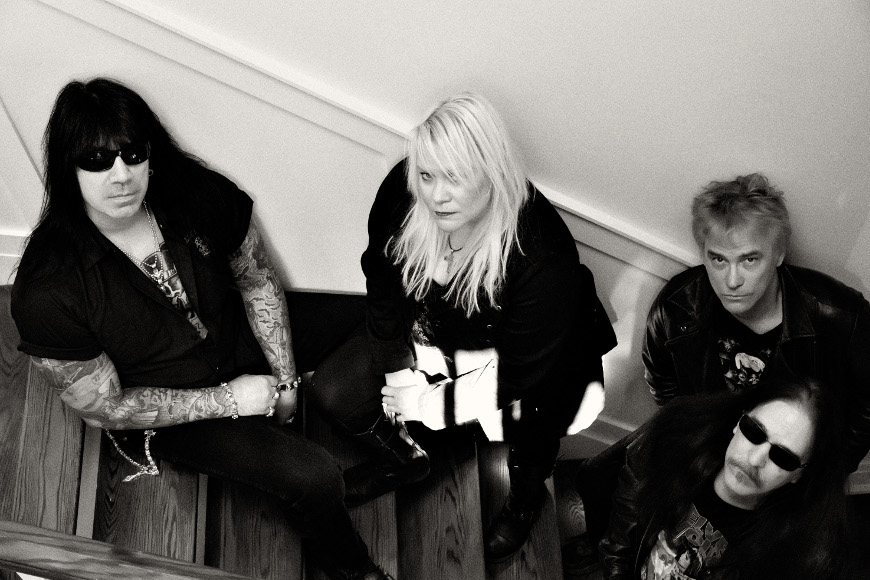 For some good ol' rock'n'roll, look no further Laura Rock and her band L'Rock. The Newfie native relocated to Toronto with the intention of carving out her niche within heavy metal. Her music is raw, honest, and real, no question she has the pipes and the 'tude to carry a hard rocking sound. That sound's indebted to such as Led Zeppelin and Van Halen, the vocals stepping a little further afield to reference both Joan Osborne and Lita Ford, with a side of Nancy Wilson.
First CD, "Law of Attraction" has drawn just that, along with her new self titled single release, "Rock's Not Dead," leading to the full CD release in June, 2015. The buzz on several internet radio stations is that it's an "edgy," "rocking" assortment featuring songs like Lightning & 365 Days. L' Rock's latest music video shows that rock is indeed not dead, nor the chance of getting randomly picked up in a hearse by a Slash look-alike, and a diverse group of "rockers" of all ages, rocking out to a real rock anthem! Laura and L'Rock preview the tunes off Rock's Not Dead at Toronto's Hard Rock Cafe Fri. June 5. Should be a slammin' time.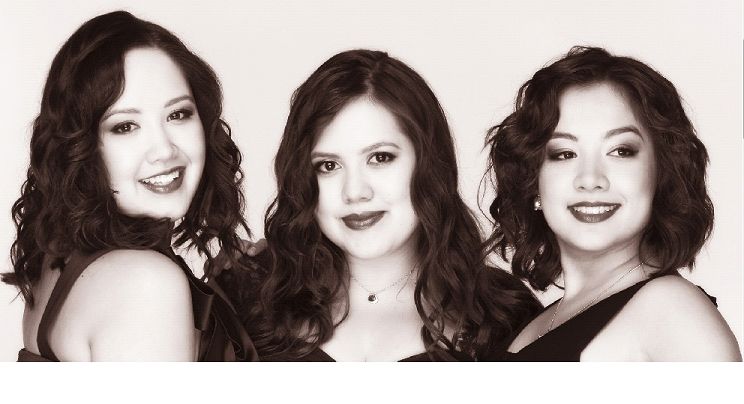 Another buzzed about T.Dot gig happens at Monarch's Pub in the Eaton Chelsea Hotel Wed. June 10 when the Ault Sisters celebrate their return to the tour circuit with a free show.
The sisters had to wait till school was out to get back onstage. Alicia just completed her time at the Eastman School in Rochester, NY and Alanna, her first year at Humber. The Ault Sisters will be backed by Joel Visentin on piano and Justin Gray on bass. You Ault to know by now but if not, their vocals and performances are spoken of in terms of "great jazz sensibility, captivating vocals, likeability, oozes charm, musically eclectic, strong jazz and pop skills," and like that.
Expect lots from the Timeless album at this early show with a 7 PM start time.
Finally, hustling the hot, hot Why Make Sense album, UK electro pop honchos Hot Chip take Lee's Palace Wed. June 3.