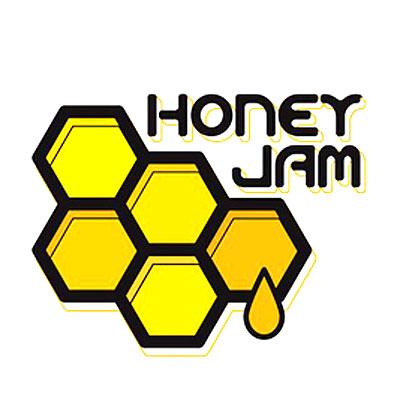 Fri Jun 30, 2017
Honey Jam, now in its 22nd year, completed a nation-wide search in Canada for female artists, ages 14-25, representing pop, hip hop, jazz, soca, r&b, gospel, rock, dancehall, blues, alternative, opera, country – all styles of music. Artists at the live auditions in Toronto had one minute to show their talent in front of a dozen music industry judges including the legendary Director X. "One of the most inspiring things to watch is young people going after their dreams," said Ebonnie Rowe, founder of Honey Jam.
In 1994,while running a mentoring programme called Each One, Teach One, Ebonnie Rowe approached DJX of the Power Move Show to talk about misogynist lyrics in Hip Hop at the time that were having a negative effect on the way young men were behaving towards women. He offered her an opportunity to explore these issues and she produced a 3 hour radio special Power Move show in 1994 to discuss how women were portrayed in Hip Hop lyrics and videos. As a result of being heard on the radio show by the magazine's editors, she was asked to edit an all-female edition of the now defunct Mic Check entertainment magazine. The celebration party for that issue in 1995, intended to be a one-off show, was called "Honey Jam." The success of the show pointed to a void in the artistic community.
Necessity is the mother of invention, and in 1995, after recognizing the need to do something about the lack of exposure and promotion given to local female performers, as well as the lack of female representation on the business side of the industry, particularly in Urban music, we decided against just kickin' sad raps about "too bad it's like that" and came up with ideas on how to give exposure to and encourage more women to step up and over the existing biases and sexist attitudes. The first show was supposed to be the only show, a celebration of the publishing of an all-female entertainment magazine, but the enthusiastic audience wanted more.
PhemPhat Entertainment Group was formed in 1995 to foster the growth, education and promotion of women in all aspects of the music business, to break through and establish a presence in areas which have traditionally been "boyz clubs", not only as artists, but also dj's, producers, engineers, managers, label owners, and promoters. Honey Jam is a non-profit multicultural, multi-genre initiative produced by PhemPhat Entertainment Group. It provides educational, networking, mentoring, promotional and performance opportunities for aspiring young female artists from across Canada.
The concert, made up of the artists in a variety of genres from across the country (out of province artists submitted auditions online), will take place on Thursday, August 24, 2017 at The Mod Club, 722 College Street, Toronto.
For more visit www.honeyjam.com