Fri Mar 03, 2017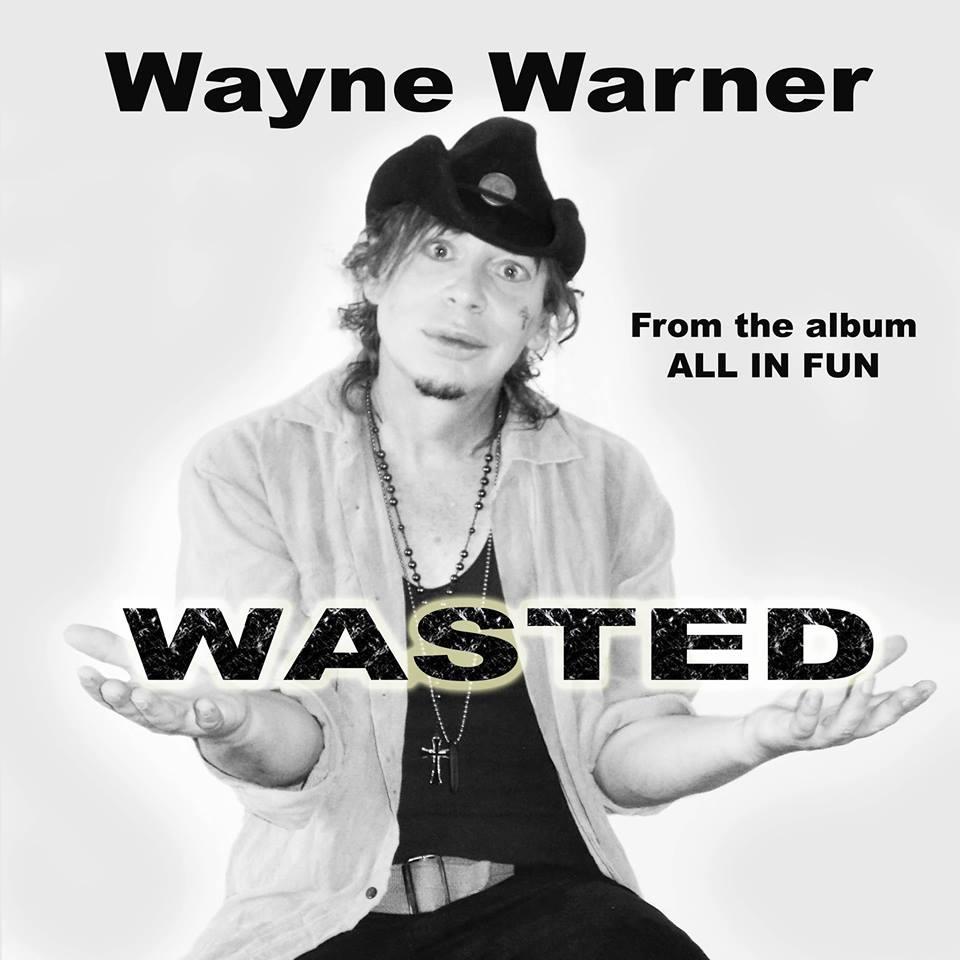 Wayne Warner's songwriting is distinctive, timeless, and loves to flirt with many different genres. The former Atlantic Records artist, best know for his 2006 hit, "Turbo Twang," Warner has been joined on his records by some of the most established country artists of the eighties and nineties, as well as a pop icon, and a current superstar. From Bryan White and Mark Collie, to Bonnie Tyler and Taylor Swift, his peers have come to hold Warner in great esteem as an "artists' artist". His hooks, so fresh, so powerful, that Warner has been deemed as a genius by many in the field, receiving praise from the likes of Billboard and Music City News. His appearance is as interestingly unique as his sound, and he speaks in overtones that only a well crafted artist could. And yet, in many ways, Warner is almost a well kept secret.
And now, the secret is out... MTS Management Group is happy to announce the radio release of Wayne Warner's new single, "Wasted" (B-Venturous/MTS). MTS will handle secondary and international radio promotion for the song. "Wasted" is available for radio download via Airplay Access. Mp3s can also be requested directly from MTS at michael@mtsmanagementgroup.com.
"We're so excited to be working with such an incredible talent," said Michael Stover, head of MTS Management Group. "Wayne has a one-of-a-kind sound and approach, that is instantly recognizable in this usually cookie-cutter world. I know radio will welcome Wayne back to their airwaves. Let's all get 'Wasted!"
"Given the range of the emotions Warner has felt over the past few years, I have to say this might be the best I have ever heard him sing. The lyrics are emotionally packed and Warner wrings the most out of them.".-- Chuck Dauphin, Billboard Magazine
"Wayne Warner doesn't fit the mold. Which mold, you ask? Doesn't matter pick any mold you like, Warner doesn't conform to its expectations. - Music City News
"Wasted" is taken from Wayne Warner's album, All In Fun, soon to be released.
ABOUT WAYNE WARNER: From a musical family in Northern VT., Wayne Warner made several trips to Nashville, aligned himself with famed producer Harold Shedd, and joined the Atlantic Records roster until their closing. His "Turbo Twang" hit was named among the Top 10 country dance songs of 2006.vNow on B-venturous Records, the intensely private artist has many ascending projects in the works, with his music and with The Melodical Hearts Foundation, an organization he founded to use the power of music to make a difference. http://www.melodicalhearts.org. An adoptive parent himself, his song/video project for his Melodical Hearts Foundation, "God Bless The Children", which he produced for foster care/adoption awareness, included such superstars and legends as Taylor Swift, Jimmy Fortune of The Statler Brothers and Elvis Presley's Jordanaires. It became one of the Dave Thomas Foundations most successful PSA campaigns.