Fri Dec 04, 2020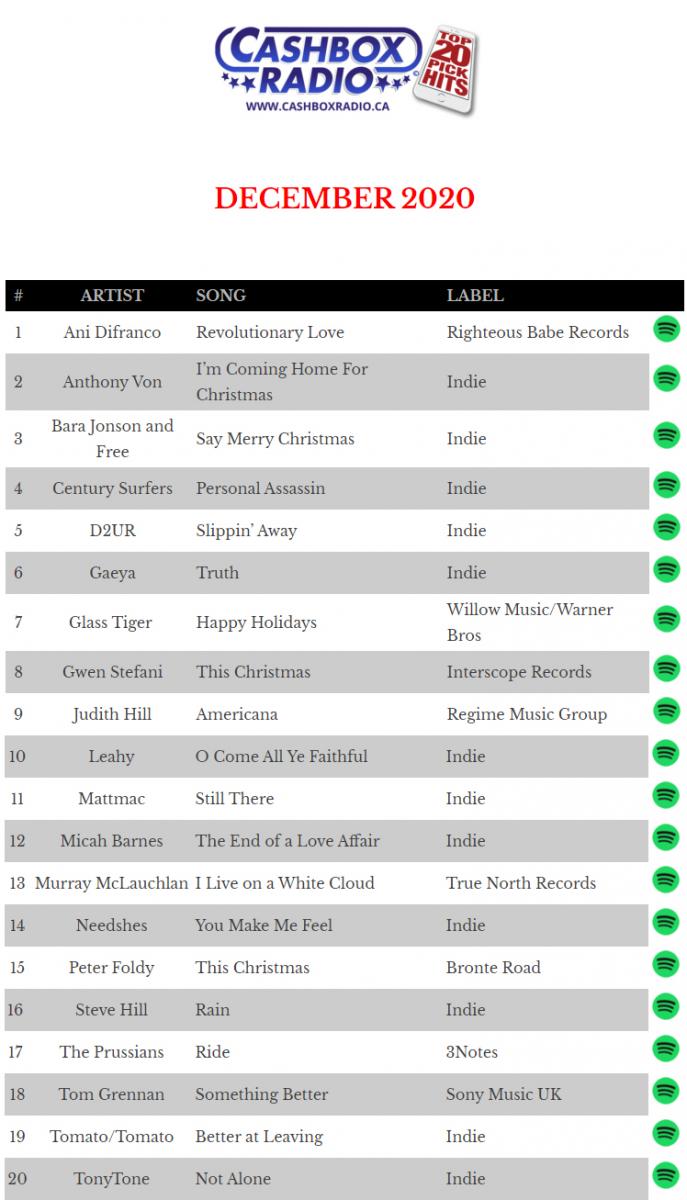 Well we made it to December, and here is the last Top 20 Pick Hit Chart of the Year for 2020. Although we may be glad to see an end to this year the good part about artists being stuck at home is many of them were smart enough to use the time to release new product and some of it is brilliant.
Here is our latest take on the Top 20 Cashbox Pick Hit Chart – with our usual mandate in place putting iconic artists on with indie artists – something we are very proud of doing right here at Cashbox Radio.
A little history of where the name Cashbox came from - the name of Cashbox Magazine (originally two words – Cash Box) was named after the actual 'cash box' inside the jukeboxes of America. When customers put their money in and played for example - A1, the money dropped down into a specific spot in the cash box and this is how the original Cash Box Charts were derived from collecting that information.