Fri Apr 15, 2022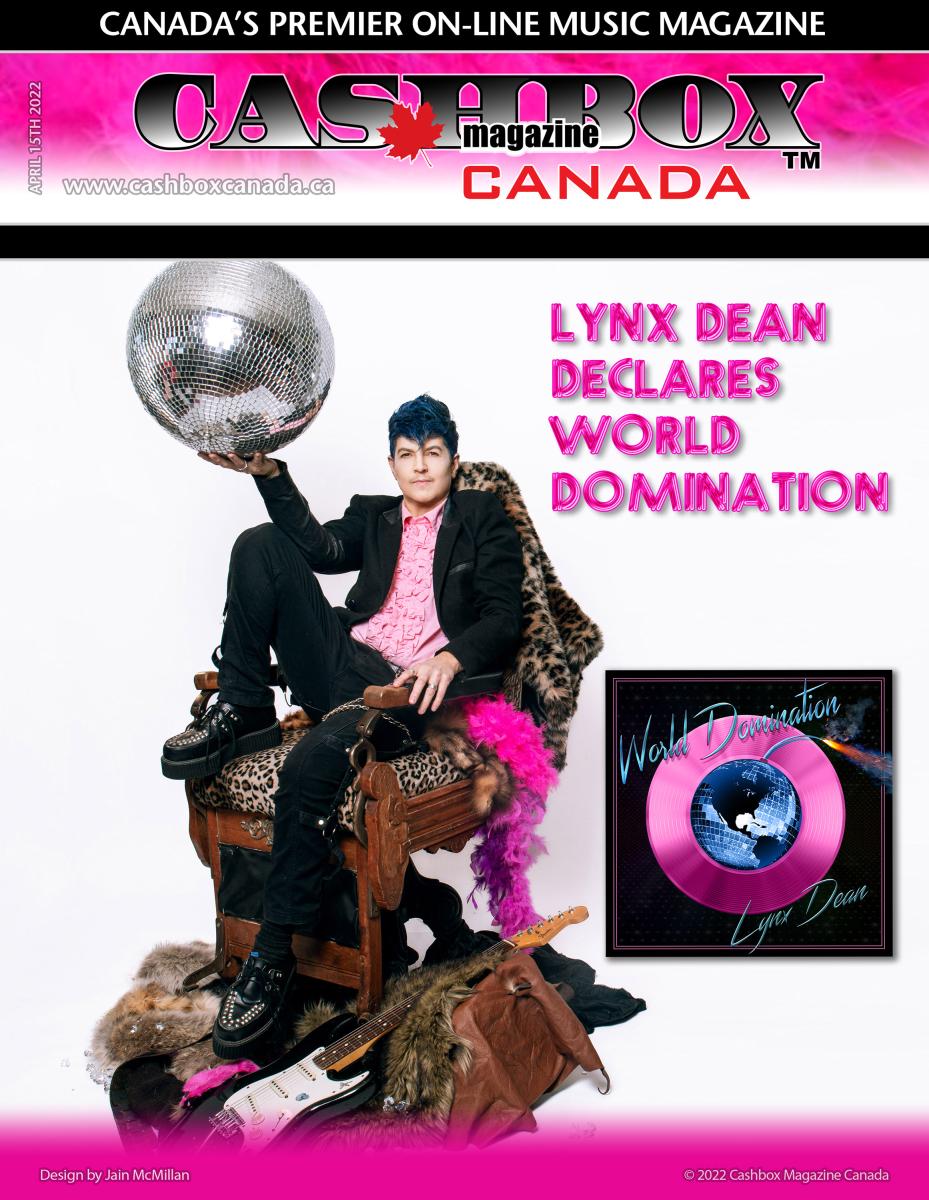 "Meet the newly born Lynx Dean. This is his first single "coming out" under his name. Speaking of coming out, this uplifting "be who you are, take your power and seize the day" song, arrives on the same day as his gender confirming surgery.
He has teamed up with Platinum award winning producer Giampaolo Pasquile (Sony Music Publishing) to create this feisty universal dance anthem to bring World Domination to the globe.
I met Lynx when he performed at Live at Heart Music Festival on Burin Peninsula in Newfoundland. I had known the name for years as Cashbox Canada had been a huge supporter of his band Random Order. We were in the lobby of the only hotel in town. After a dangerous bus ride from the airport and soaking wet from a rainstorm, checking in Lynx ran up to me and said, "One of my goals was to come to Newfoundland to meet you." I immediately knew I was in the presence of a huge talent just by the way he carried himself and his larger than life personality. We spent time together at the festival and beyond that fact, he is truly oozing with charisma, and inside that energy is a heart and soul that beats with talent and tenacity.