Fri Dec 11 2020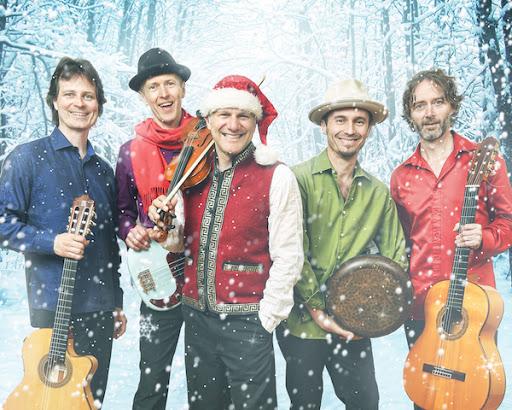 'Ho, Ho, Ho' said judgemental Santa, as he walked by the three young women at Sherbourne and Dundas.
This week we spotlight Second Harvest Central Food Bank 1450 Lodestar Road Unit 18 Toronto, Ontario
Tel: 416-408-2594
email@secondharvest.ca
The Turkey Drive goal is to provide 8,000 turkeys to our agency network to help nourish people who have been hit hard by the pandemic.
Member agencies have been coping with the new realities of providing emergency food relief during COVID, whether it's changing their community dining programs to take away meals or offering prepared hampers instead of food bank access. Many agencies have closed their doors, which has put further strain on the food resources of agencies that have remained open.
Support your local food bank. The need is dire.
It's a digital Christmas y'all. The otherworldly Sultans of String is doing a zoom celebration of their Billboard charting festive release Christmas Caravan, featured on the New York Time Hits List.