Fri May 06 2022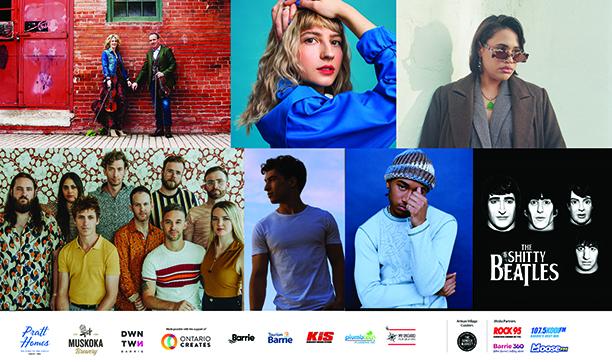 With Kempenfelt Bay serving as a beautiful backdrop like none other, residents of Barrie and beyond are set to gather outdoors to enjoy live music again this June 24th and 25th for the Troubadour Festival!
Rounding the event out with Canada's reigning couple of Celtic fiddle, Natalie MacMaster and Donnell Leahy, the two-day Festival will span genres to feature something for everyone — including Canada's greatest party band Dwayne Gretzky, R&B swooner Dylan Sinclair, tribute extraordinaire The Sh**ty Beatles, soul songstress Lydia Persaud, power-popsters PONY, and breakthrough pop talent Josh Bogert.
Taking place at the Meridian Place Amphitheatre, the relaxed, family-friendly, and open-air concert marks its return to playing host for folks from all over Ontario to enjoy world-class live music and entertainment. With a previously featured artist roster that includes Cowboy Junkies, Basia Bulat, Joel Plaskett Emergency, Matt Andersen, Martha Wainwright, Born Ruffians, The Weather Station, Whitehorse, and more, the tenured festival has played host to thousands of music lovers from across the province since its inaugural year in 2018.