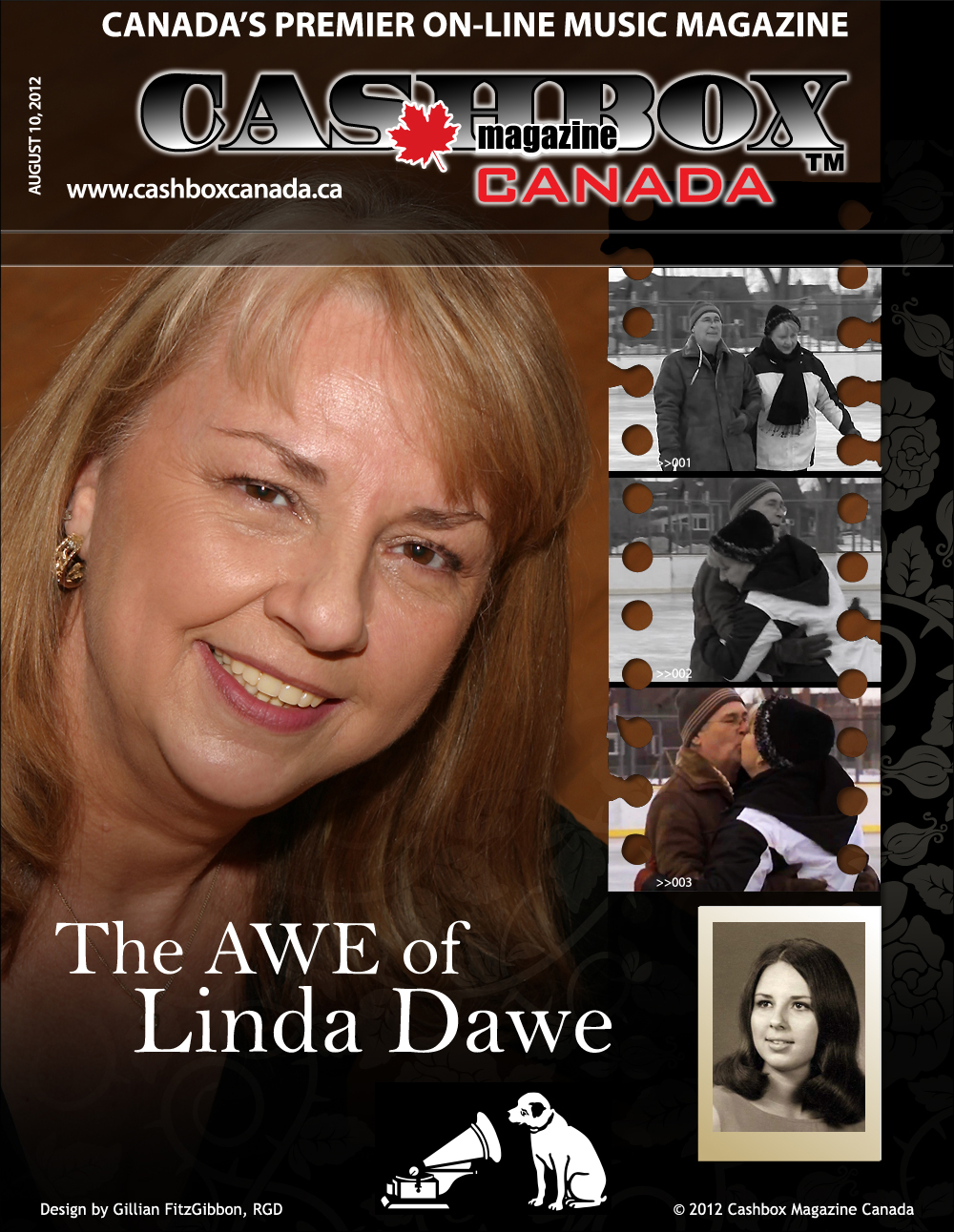 Fri Aug 10, 2012
The first thing that strikes you when speaking with Linda Dawe is her enthusiasm about music and life. The next thing is how humble this music icon is about all the accomplishments in both her personal and professional life. She is truly in awe of her career and the experiences she has garnered to date.
Dawe is what we consider one of 'the old school', an music business maven who has survived over three decades and still enjoys making a living in this very unpredictable industry. At a time when females were mostly secretaries or receptionists, this trailblazer set out to change that in the music business.
Linda Dawe's career began in 1970 as a journalist for Canada's first music magazine, Beetle Publications. "I was always interesting in writing; in school I did very well and English was one of my stronger subjects. It was certainly an eye opener for a kid from Northern Ontario to suddenly be thrown into the world sex, drugs & rock 'n' roll; all the things that went along with the reputations of  the 'bad boys' of the British Invasion which was at its height of popularity at the time. "
In 1971, Dawe moved on to Columbia/CBS Records Canada as part of the A&R team that consisted of Carolyn Cowan, Gary Muth and VP John Williams. "It was at the height of the Canadian music scene explosion; we signed new artists like Mashmakhan, Space Opera, Dwayne Ford and Patsy Gallant. Radio was playing 30% CANCON and our artists finally had a chance to get on the airwaves right alongside the U.S. & U.K. rock stars. In 1974 she continued mapping out her career path with the major labels, becoming a Promotion Co-ordinator for MCA/Universal Records Canada. "This is where I really got my ground training in the business; doing displays at a retail level at stores like A&A, Sam the Record Man and Round Records. It was a pivotal point in my life, being trained by Scott Richards, who I formed a professional and emotional relationship right from the start. (Dawe would later marry Richards) "Within three months I was working with Olivia Newton John, The Who, and Elton John. Quite an initiation into the business!"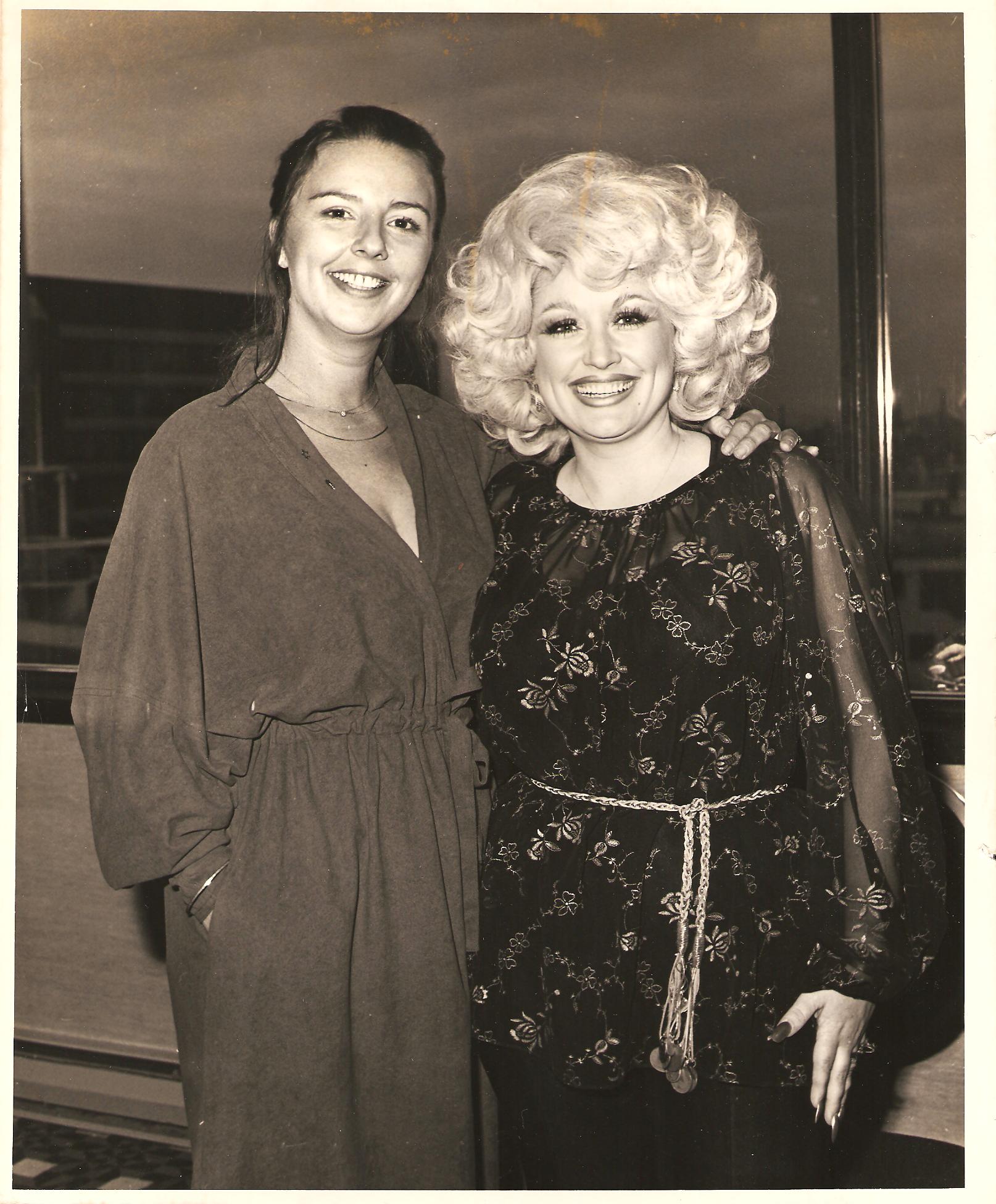 Dawe's marketing and promotion skills were not unnoticed by Ed Preston, then President of RCA Records. He hired Linda as one of the first female promotion managers in Canada, giving her a title that up until that time was only held by male employees. She reported directly to VP Andy Nagy in the Montreal offices at that time. "Andy was an outstanding mentor; he taught me how to listen, and that served me well in my years ahead." Dawe then had RCA hire Chris Allicock, who along with Dawe handled promotion and publicity for artists such as Bob Marley, Hall & Oates, David Bowie, Ronnie Milshap, Jefferson Airplane and Dolly Parton. The time at RCA also developed a close relationship with producer & Juno Award winner, Willi Morrison from the U.K. Morrison was the creative developer of THP Orchestra, THOR, & Grand Tour albums. "Theme from SWAT" was a huge hit on our airwaves in Canada.
"One of my pivotal mentors and advisors was my Dad. When I discussed wanting to get further ahead in the business he said, "Count the guys ahead of you and figure out how many years it will take to get to be president.  I figured I had already spent more than ten years, and wasn't willing to wait another twenty, so I decided it was time to start my own business."
In 1980 she formed Linda Dawe Associates, one of the first to promote artists on independent labels in Canada. Developing a relationship with radio programmers, she "broke" into the charts with newcomers Frankie & the Knockouts, Kix, Cruiser and  Don McLean's "Crying". Anya Wilson (another icon who heads up Anya Wilson Promotions) and I bonded at the onset of our independent careers.  We met for lunch and decided to divvy up our musical formats. It was all very amicable and Anya wanted to work with country artists, I wanted to work with rock and we mutually wanted to work with pop artists. We are still solid friends and associates to this day."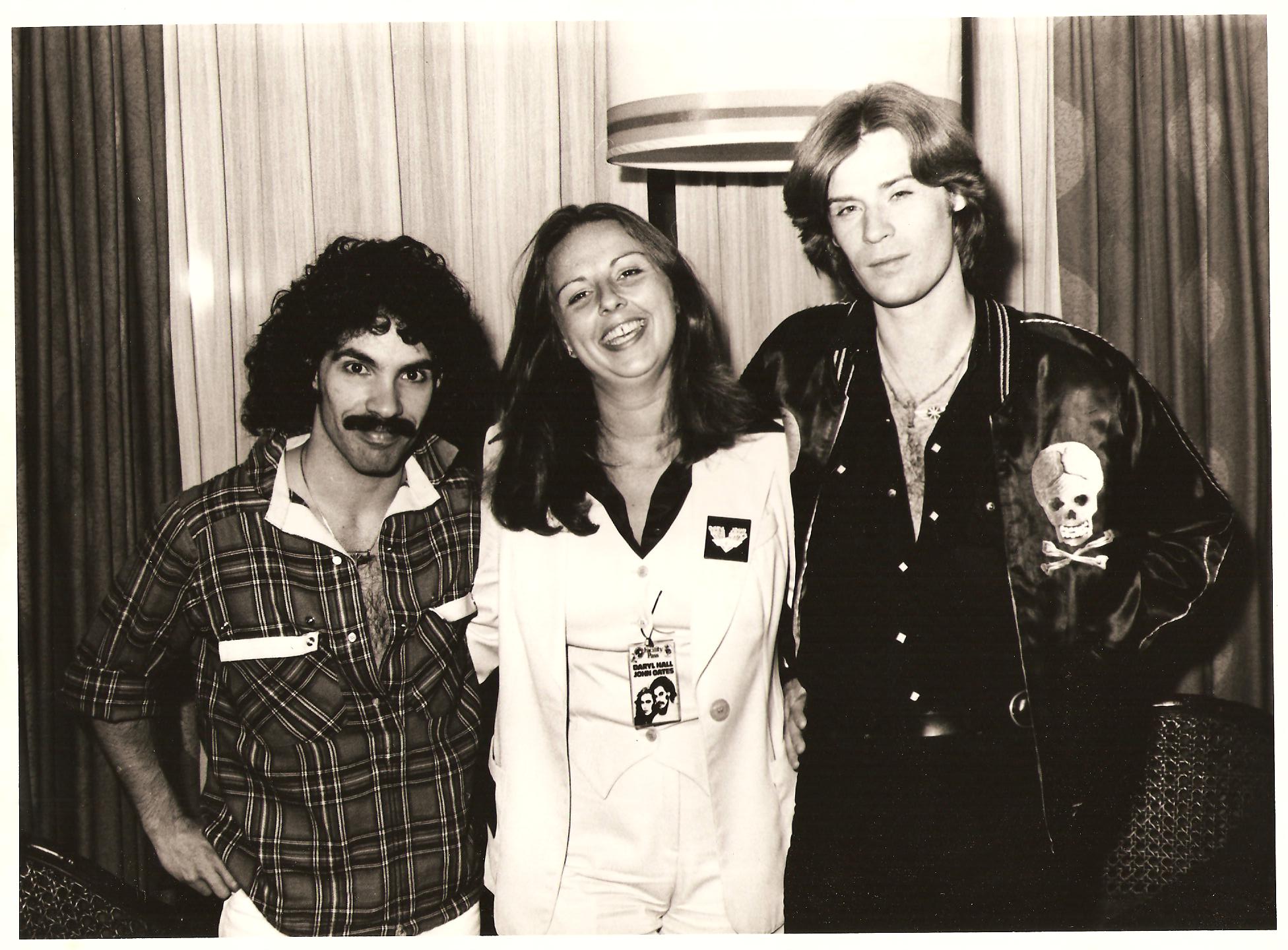 By 1987-1988 LDA morphed into The Music Brokers hiring the team of Chris Allicock, Dulce Barbosa and Nancy Mayer. Their roster consisted of Gipsy Kings, Billy Vera, Blue Rodeo and Rita MacNeil. We did succeed in having gold and platinum wth all four of these artists. Then came along a new bilingual artist, Roch Voisine. As a result of radio promotion, his first self-written hit single, "Helene" went #9 on the Canada-AC charts in 1989. Linda spent the next decade with Voisine, including touring Canada many times with him as well as travelling to France. To date Roch Voisine has sold over 8 million units.
In 1991, Scott Richards and Linda Dawe formed Music Solutions. "Scott was brilliant; he had an amazing intuition on what artists would be successful and how to break them. We focused on the export levels and we worked with artists like Helmut Lotti, (Netherlands) Emma Shapplin, (France) and Andre Gagnon (Quebec), with all of them achieving gold and platinum sales.  With our associate Willi Morrison in the U.K., we secured major international record contracts for Matt Dusk and RyanDan with Decca/Universal.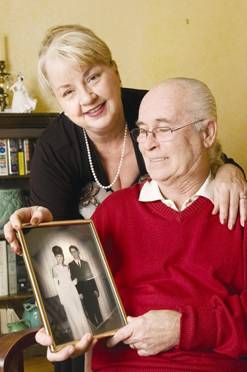 Heartbreak would strike when in 2003, Dawe boarded a plane to the U.K. to work with Willi Morrison. Her husband, Scott Richards kissed her goodbye. Dawe would never see him again. Scott Richards succumbed later that day to a fatal heart attack. "My world was shattered. Scott was only 59 years old."
In 2006, love would bless Linda again when she re-kindled her relationship with her high school sweetheart, Raymond Cave at their High School Reunion.  Dawe and Cave had been the tale of a teenage love story that sadly had Linda giving up her baby girl at the age of 18. In 2007, Ray and Linda got married, and went on a search to find their baby girl. (The 40 Year Secret – a documentary aired on CBC's Passionate Eye January 25, 2009.For more visit www.dundasproductions.com). In addition, Linda and Ray wrote and published their story n a book entitled 'First True Love'. www.ourfirsttruelove.com.   "With a male business influence back in my life, I knew it was time to kick start my song promotion and marketing business again. Ray has been a musician since our high school days and has always loved country music. He has written over 300 songs so it was with his knowledge that I was re-introduced to this genre of music. Country music is the language of the world. Ray and I are a symbiotic team who can finish each other's sentences.   In the last two years, 74 million radio listeners have heard our client's songs based on Mediabase and BDS stats."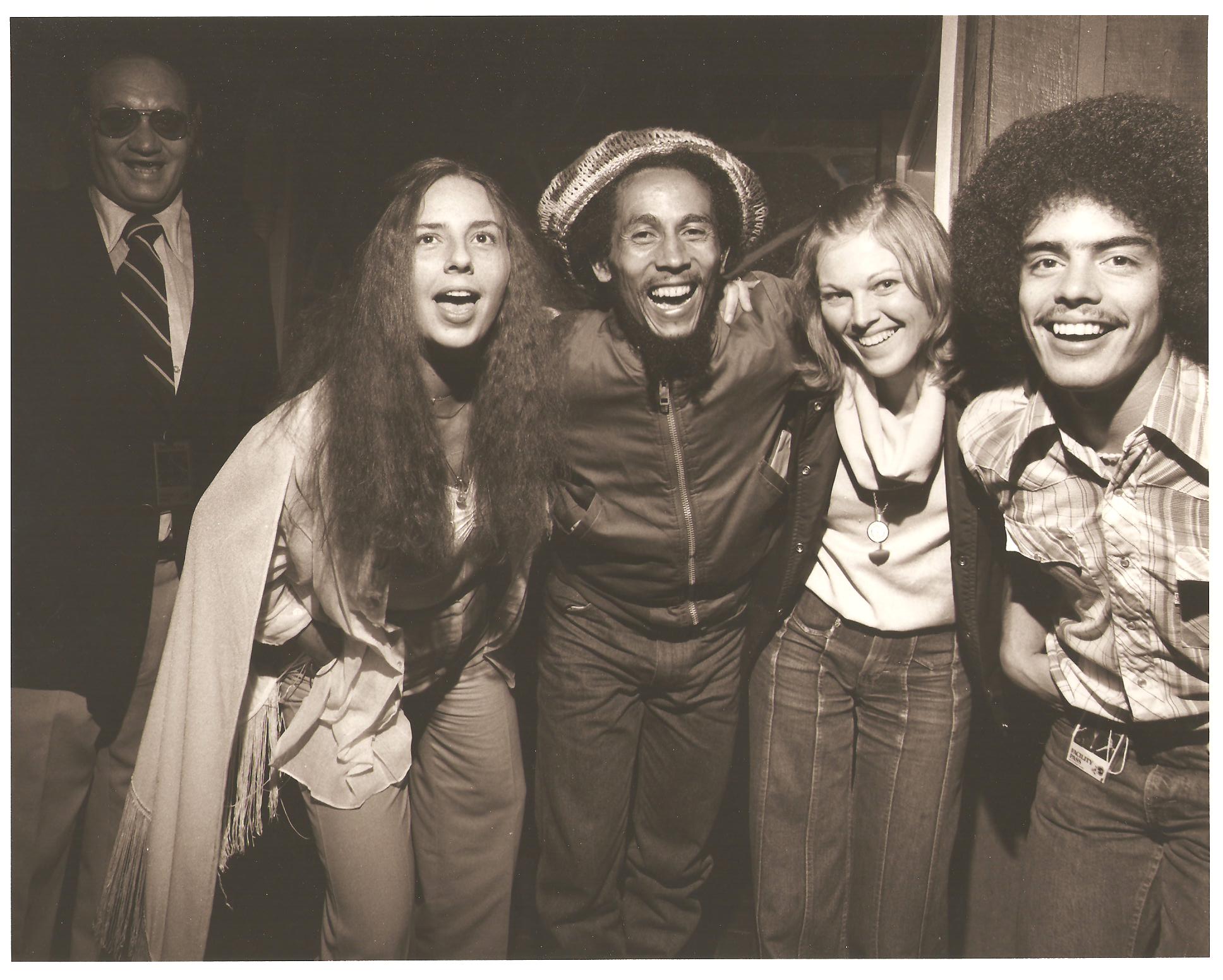 Asking Dawe advice for the new up and coming artist? " If you really want it – I mean really want it, you have to be willing to stay the course. Work your guts out – this industry is not for the faint hearted, nor does it have room for those who are just posers. You must be very focused." Linda Dawe is brave, brave for her career moves, her personal heartaches and triumphs, all having earned her a place in the Canadian music history books. She has an impressive reputation, incredible work ethics, and music industry knowledge that only one can earn on the ground running. When you read about this lady's illustrious career it is amazing and 'awesome' what Linda Dawe has accomplished.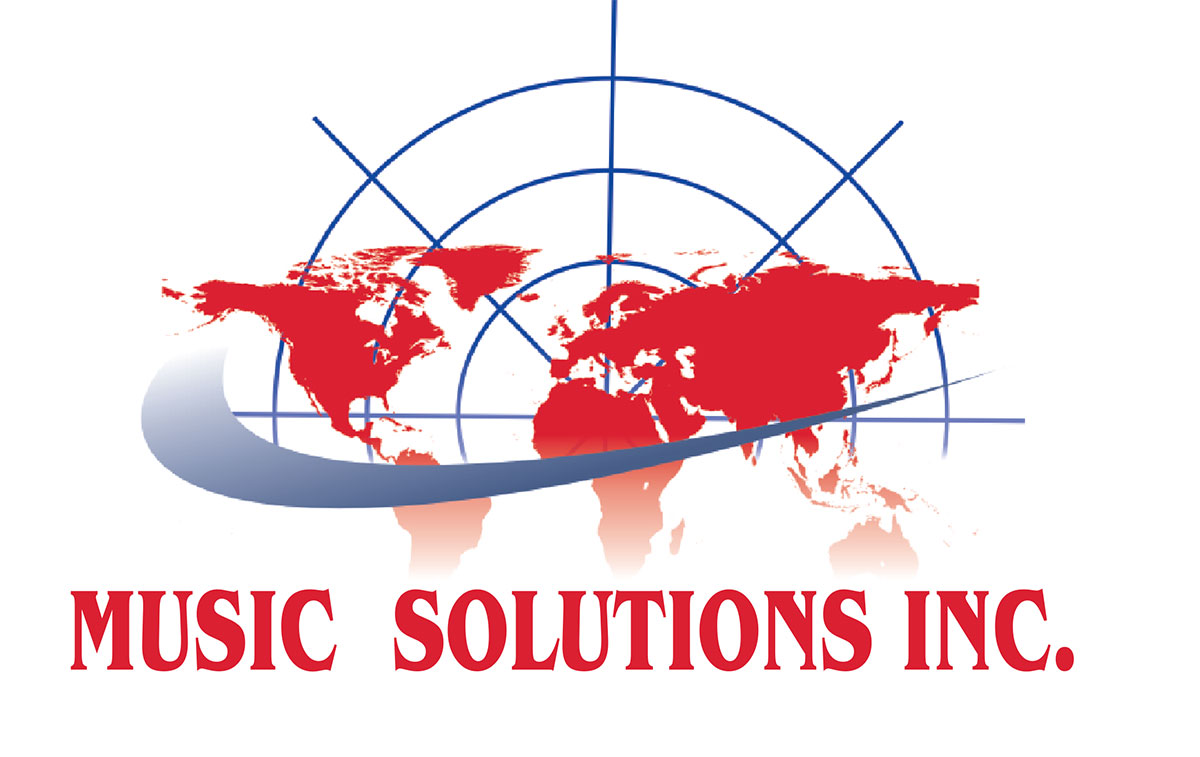 Currently we are working with one of our true Canadian treasures, Julian Taylor who has a charted Top 40 single entitled "Never Gonna Give You Up" and a video trending at 290,000 hits.  Earl Pereira of The Steadies also has a regional #1 single in his home province of Saskatchewan with "See You When I Go", garnering a total audience of 1.3 million listeners. We have just started to work with a brilliant young Canadian singer/songwriter, Franklin McKay with his duet "Destiny" (ft Heather Rankin) currently #39 on the Billboard A/C Charts in the U.S.
With decades of experience between Linda and Ray, Music Solutions is the company that you want fuelling your career.