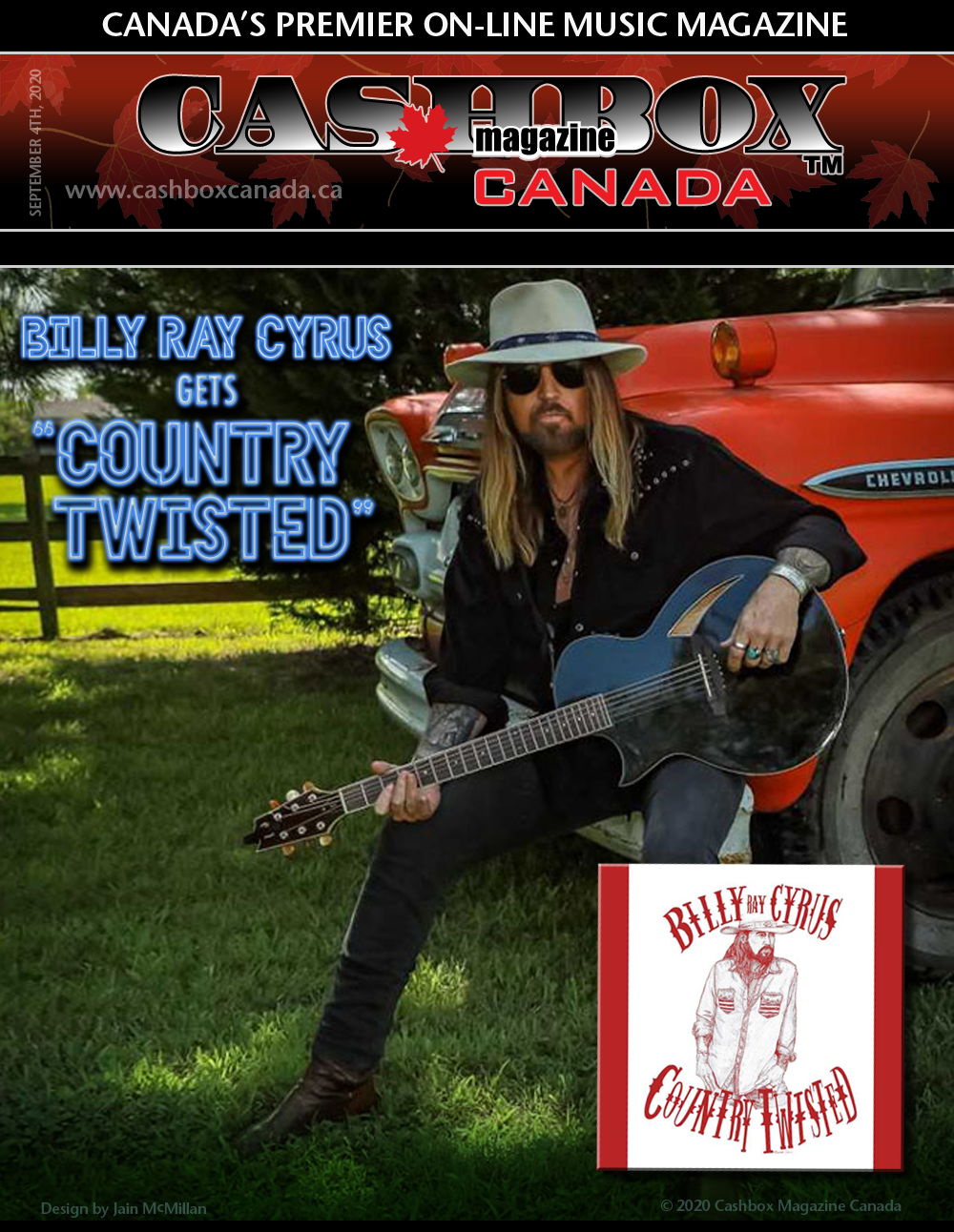 Fri Sep 04, 2020
After A Record-Breaking Billboard #1 Chart Hit,  Billy Ray Cyrus returns with Canadian-exclusive "Country Twisted".
The Multi-Platinum selling, GRAMMY Award-winning and Billboard chart topping artist Billy Ray Cyrus is circling back to his roots in this, his newest single, "Country Twisted".
Watch and listen to "Country Twisted" here:  https://youtu.be/5KcztiIBvaQ
The newly minted country anthem is straight out of the long-iconic American singer/songwriter's wheelhouse, and sure to inspire a line dance redux as he first did in his unforgettable 1992 hit, "Achy Breaky Heart."
While that track in particular was the first single ever to achieve triple Platinum status in Australia, Cyrus' hat-tips extend to include going nine-times Platinum for his groundbreaking debut, Some Gave All (1992), eight Top 10 singles on the Billboard Hot Country Songs chart, 17 Top 40 tracks, 36 charted singles, starring in television shows like the Pax TV, Canadian-filmed Doc, Disney Channel's Hannah Montana and CMT's Still the King, and much more.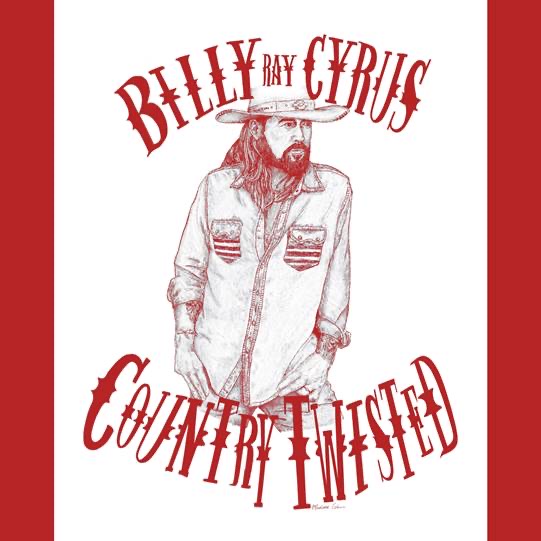 Last year, he perked ears again as a featured artist on a remix of Lil Nas X's "Old Town Road," a contribution which added a first #1 single on the Billboard Hot 100 list to his list of accolades.
Cyrus helped make history with the collaboration; the song spent a record-breaking 19 consecutive weeks at the top spot on the Billboard Hot 100 and also 19 weeks and the top spot on the Billboard R&B / Hip Hop Songs and Billboard Hot Rap Songs charts. The song also topped the national singles charts in Australia, Canada, France, Germany, Ireland, the Netherlands, New Zealand, Norway, Switzerland, and the United Kingdom. It was awarded diamond certification by the RIAA for moving ten million total units in the United States, the fastest song to be awarded diamond certification.
Also thanks to the song, Billy Ray Cyrus won his first two GRAMMY Awards (Best Pop/Duo Group Performance and Best Music Video).
When "Achy Breaky Heart" cracked the charts, Billy Ray Cyrus Cyrus was living in his Chevy 10 years ago when his hit song changed his life. "Whoever said 'Through our adversity, we become stronger' was right." Life was tough for a kid in Flat Woods, Kentucky  he says. "I was really, really ugly -- the other kids made fun of me from Grade 1 to Grade 10." I just looked goofy and the fact that my parents were divorced ... no one was divorced back then. I lived with my mom and I was embarrassed. We didn't even have a phone -- well, sometimes we had a phone [when his mother had money to pay the bill]." Cyrus sold an unbelievable 14 million records of the album (called Some Gave All, a tribute to Vietnam vets, and containing Achy Breaky). "Whenever we played the bars, we had to play Achy Breaky three or four times a night," he laughs, "and the dance floor would pack."
Canada has held a special place in the heart of southern boy from Flat Woods Kentucky;  Billy Ray Cyrus lived in Toronto for over three years, shooting the television show 'Doc', while residing in the Beach Community. He became part of the community but always remained a true American. The United States voted it the number one show to watch in 2002 by the Parents Television Council.
Billy Ray Cyrus has proven over and over again how versatile his talent is from acting, songwriting and performing and he is constantly staying current with the times while remaining true to his country roots.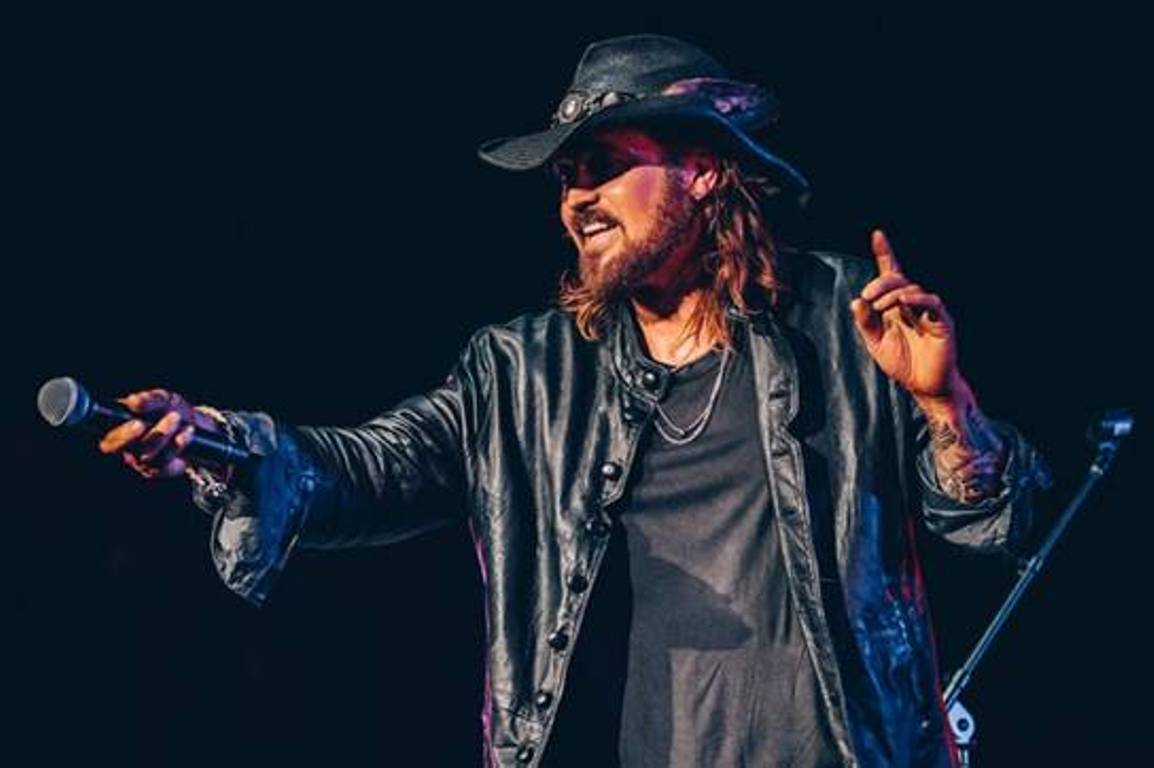 For more visit:
billyraycyrus.com/
instagram.com/billyraycyrus/
facebook.com/BillyRayCyrus/
twitter.com/billyraycyrus
open.spotify.com/track/2lUVa9ce4bER3Z4YFn8NdE?si=9VywrgHJQsejroLA2leJJQ