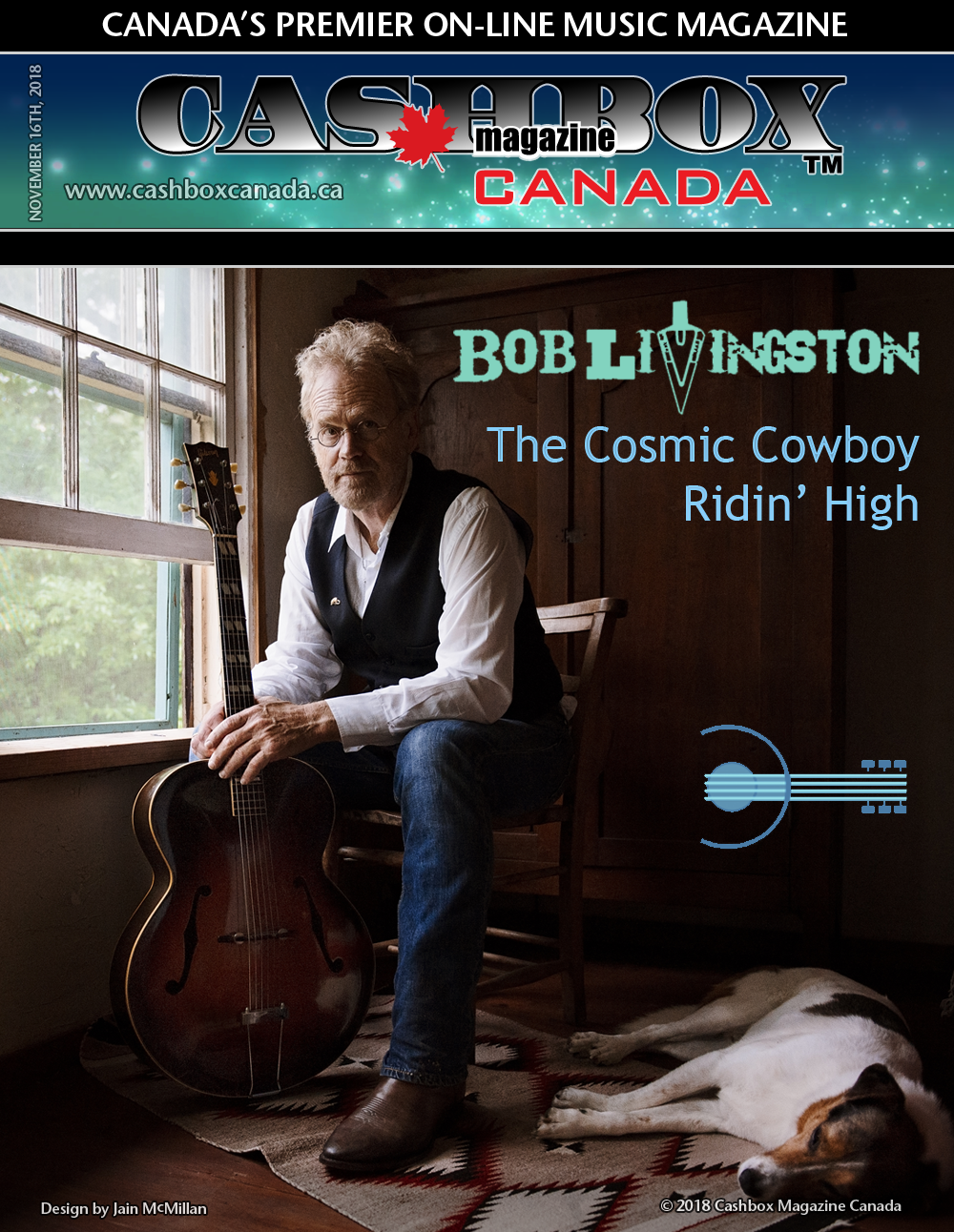 Fri Nov 16, 2018
Ever hear of Bob Livingston? No? Yeah. Wait! I think so. It's the degrees of separation that once brought to your attention bring Bob Livingston into clear focus. With names like Michael Martin Murphy, Jerry Jeff Walker, Ray Wylie Hubbard and Gary P. Nunn as associates on his resume, all Texas music legends, his place in Americana music history is cemented. And all of the aforementioned are proud to include Bob Livingston in their resumes. In fact, it was Bob who put the Wylie in Ray Wylie Hubbard and the P in Gary P Nunn. " At the end of a Jerry Jeff Walker recording, I said 'Ray Wylie Hubbard and Gary P Nunn'. Now Wylie was Ray's middle name and Gary's was Phillip hence the P, but from that moment on that was their identities." Also, it was Bob who was responsible for Jerry Jeff recording Ray's 'Redneck Mother'. Jerry Jeff broke a string while playing with Bob at the Broken Spoke and said to Bob ' sing them a song Bob' and Bob sang Redneck Mother that he'd heard when Ray wrote it in Red River, New Mexico. And Bob is still working and entertaining audiences around the world and sounding better than ever with a full live schedule and a new album Up TheFlatland Stairs hitting the shelves this year. But let's start at the beginning and tell the tale of the Cosmic Cowboy to this point in time.
Bob Livingston was born in San Antonio, Texas but grew up in Lubbock, Texas, the birthplace of musical legends Buddy Holly and Mac Davis and a most fertile creative spot. In Bob's words, " I grew up in Lubbock and went to Texas Tech. In 1969 there was the first draft lottery which I won. I got number 309 in the lottery, a student deferment which basically meant I wasn't going to get drafted so I quit school the next day and moved to Red River, New Mexico. I was a folkie so I got a gig singing for drinks and tips. There was a little bar down the street from where I was playing where there was a group from Dallas playing that changed my life. It was a bar called the Out Post and the trio was called Three Faces West. The group included a guy named Ray Hubbard and they changed my outlook on performing. These guys were entertaining and worked the crowd as well as being excellent musicians. From there I went out to California to seek my fame and fortune where I had another life-changing experience. I picked up a young hitchhiker, a German fella, who said in a thick accent 'I only know one other Texan, he's a musician too, from Dallas, his name is Mike Murphey.'So I gave him my number and Mike called me a little while later, we got together and a new journey started."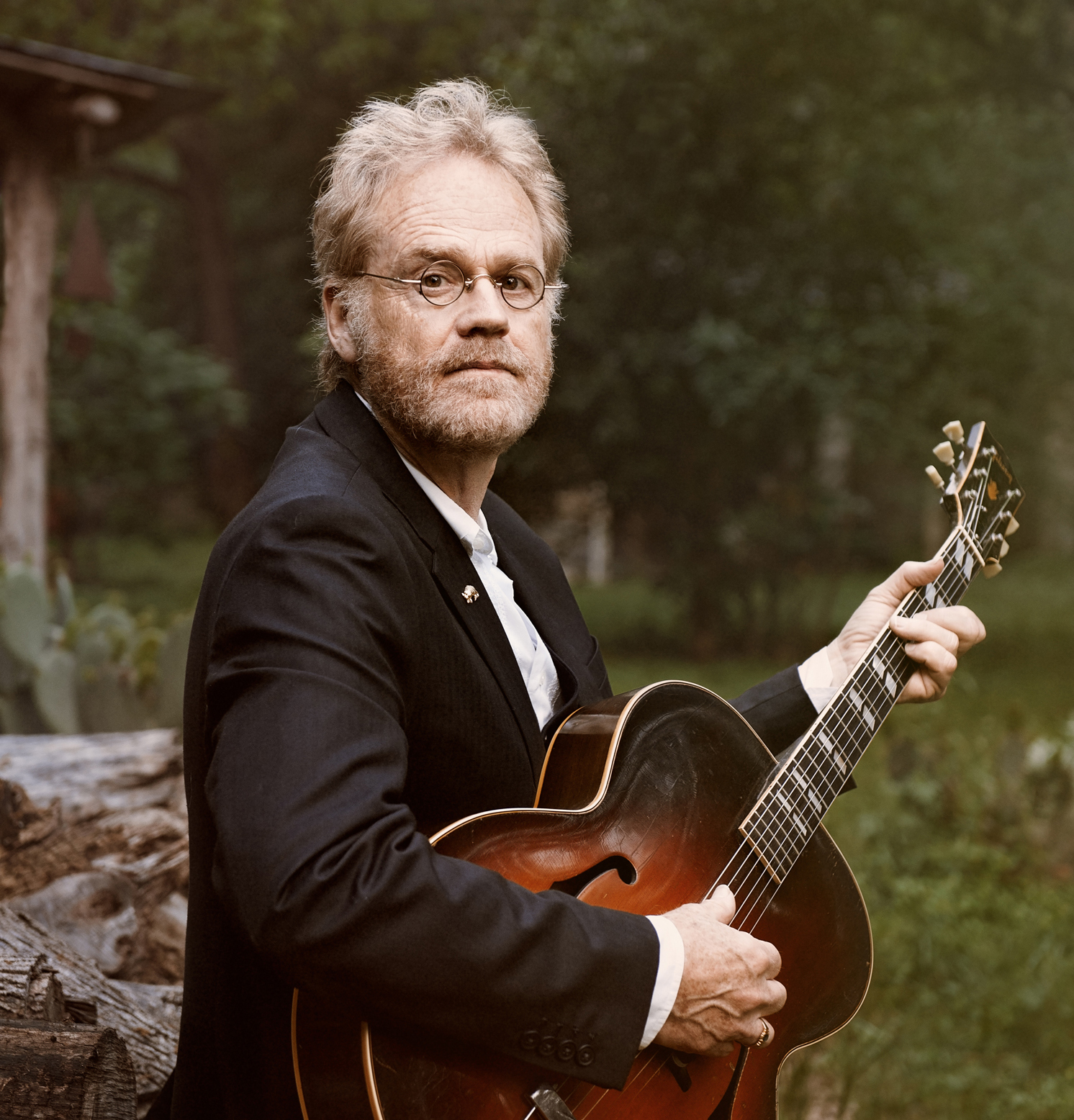 Mike Murphey, who would become Michael Martin Murphey, had a record deal as did Bob Livingston and after both their deals fell through the two got together and decided the best thing to do is move back to Texas, Austin specifically and then went to Nashville where they recorded what would become Geronimo's Cadillac, Murphey's first solo album." We cut the record with Bob Johnston who had produced Dylan's Nashville Skyline, Blonde on Blonde and Johnny Cash's Live At Folsom Prison and a whole lot of other great records. "We cut 25 songs in two days, just the two of us, and they overdubbed everything after that." So there was Bob, a 21-year-old musician suddenly on tour with an artist with a nationally released record and touring the country with a band that now included one his musical heroes, Gary Nunn who Bob had become a fan of while Nunn was in a band called The Fabulous Sparkles who Bob saw many times in Lubbock. From the band with Murphey came the beginnings of the Lost Gonzo Band when Jerry Jeff Walker heard the band and invited them to play with him. Bob was now playing bass and the band recorded Jerry Jeff's self-titled debut album in Austin and New York. So as you can see Bob Livingston is very instrumental in the whole "Austin is the hip place to be" movement that changed country music in a huge way. And you would think that would be enough of a legacy but no sir, Bob had a lot more new roads to pave and courses to chart. Now as well as singer, songwriter, guitar picker, bass player and entertainer you can add Austin International Music Ambassador to the list of occupations. He has now visited 25 countries as an ambassador of country music. How that came about is another of the interesting twists in the road for Bob. "I was playing with Jerry Jeff and my wife and my kids were in India so I went over there to visit. In 1985 a Fullbright Scholar named Frank Bloch had told me about a program with the State Department that if you could show you were an expert in a certain field, even in country music, there was a gig for you. In 1986, I went to India with John Inmon, the great guitar player from the Gonzo Band. He and I both went to the audition in Madras. We took a train. It took 18 hours. The State Department public affairs officer was listening to our audition. Halfway through the third song he stopped us and said wait a minute then said 'do you mind?' and reached down behind his desk and pulled out a banjo. He said 'I been waiting a long time for you come through the door.' So we played some songs and it turned out he was like a lonely Bluegrass enthusiast that was also in the state department stuck there with no one else to play that kind of music. So he was really excited and said come back next year and I'll put you on the road if I can sit in every once in a while. So we did and he did. That guy's name was Tim Moore and I believe he is still with the state department. It was a great program and still is. John Inmon was there for the first tour in '87. Then he went back home and I stayed on and that's when I started doing them all with the local musicians. After John went home I moved around to Pakistan, Nepal and Bangladesh."
Since then Bob has continued as ambassador touring in Syria, Yemen, Kuwait and throughout the middle east and Africa. In 1998, Bob and his son took a video camera and recorded the two of them doing Buddy Holly's 'Not Fade Away' in 25 countries, spreading the message 'Love is real and not fade away'.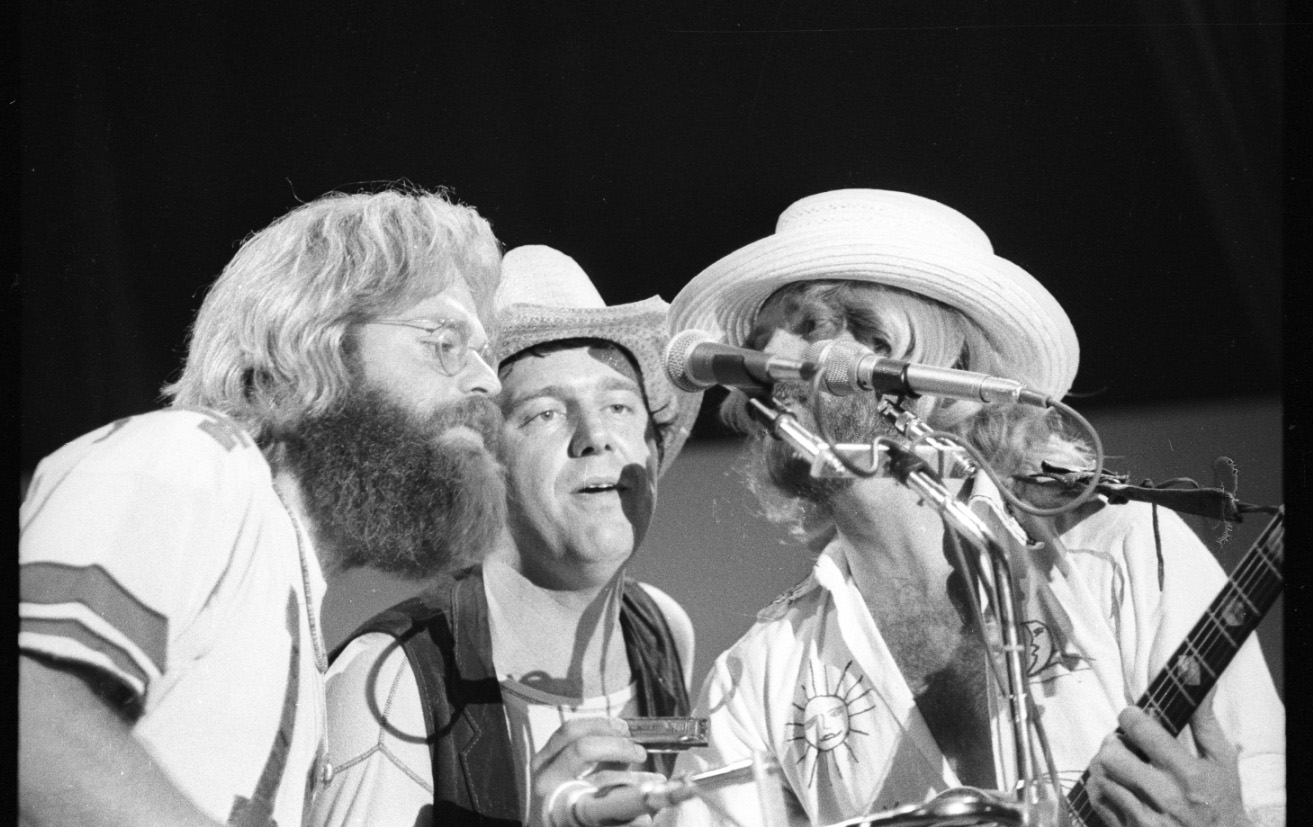 Bob has a new album out which we will review in its totality in an upcoming issue. The album, on the Howlin' Dog label, is called 'Up the Flatland Stairs' and like the album that preceded it, 'Gypsy Alibi', which was named Album of the Year by the Texas Music Awards in 2011, it shows the evolution of 'Cowboy Bob and The Cosmic Cowboy' into the cerebral and authentic Texas troubadour that he is. His curiosity and a constant search for the lost chord is more evident with every project. And this from songwriting legend Eliza Gilkyson: "I have this Bob Livingston recording on constant play in my car. I can't get enough of it. Super musical production from this guy who keeps evolving and never loses touch with his roots or the joy of making music." Stay tuned for the full review in Cashbox Magazine Canada.
Bob was inducted into the Texas Music Legends Hall of Fame in 2016 and in October of 2018 into the West Texas Walk of Fame in Lubbock.
Bob Livingston is a vibrant and crucial part of the Americana music scene and continues to grow as does his fan base.
Chatting with Bob Livingston is like talking to a living piece of Texas music history and his recollections are complete and detailed. And he's even more excited about the current path he is on in his journey, "I do what I have to do to make a living in the music business. I play solos, duos, trio, bands, session work. I play bass in an environmental band called the Otter Space Band I play bass with Jerry Jeff every once in a while I do kid shows I have a kids album out. I have two other bands I play with, the Lost Austin Band and Cowboys & Indians. I do voiceover, commercials. Whatever I can do. I'm always excited to play the next gig and when I have a night off I'm restless. Lately, I'm doing gigs with a great guitar player. His name is Bradley Kopp and he really has a sensitivity to my songs and the dynamics of them and can turn on a dime with me when needed and is always needed. I play with some other people, but Bradley is the best for me.
Visit boblivingstonmusic.com for more information and to order UpThe Flatland Stairs.
Happy Trails!