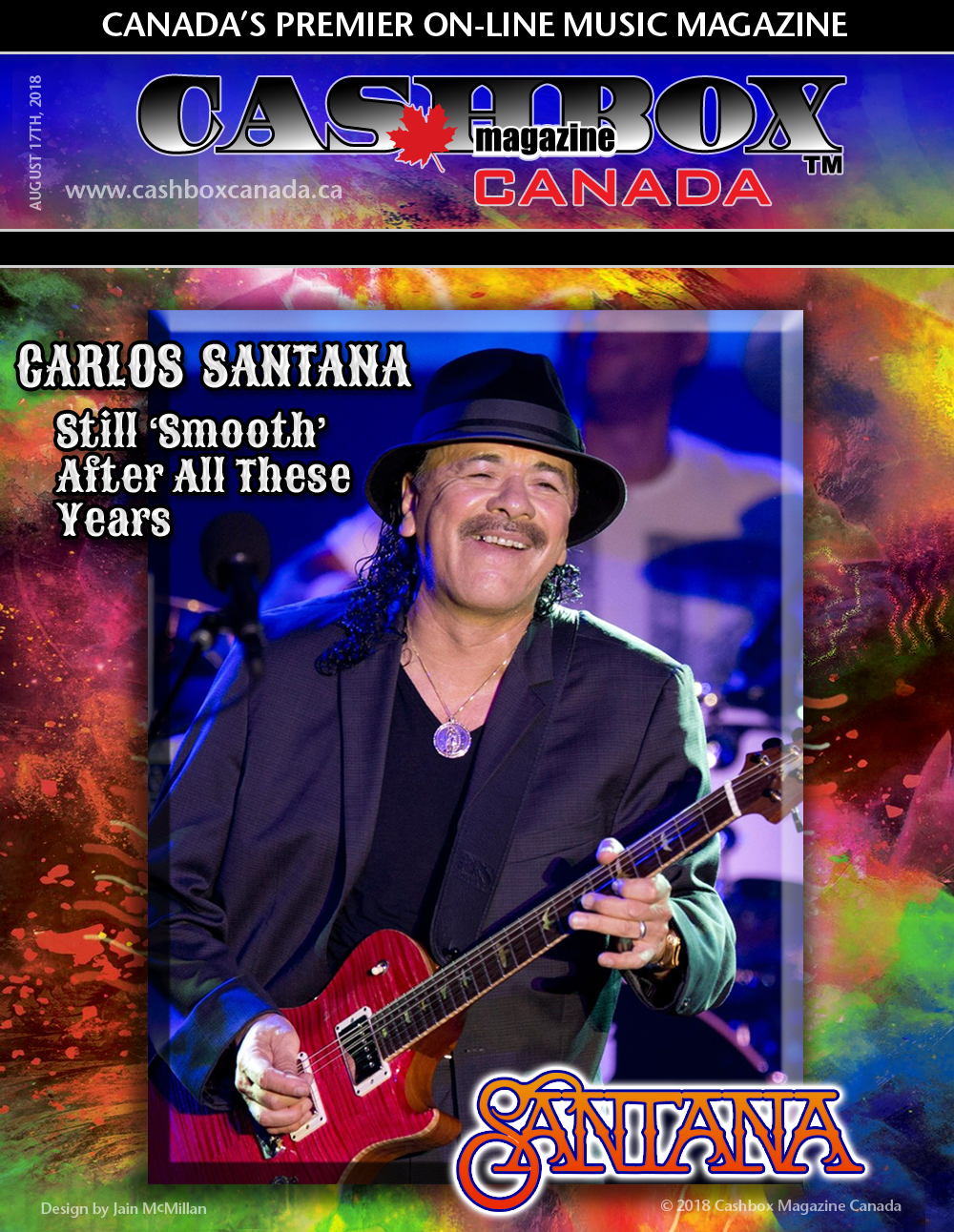 Fri Aug 17, 2018
Carlos Santana is, without doubt, one of the finest guitarists modern music has to offer. From his explosive appearance on the Woodstock stage fifty years ago, in 1969, through his work with Miles Davis, Wayne Shorter and the legendary blues duo of Mike Bloomfield and Al Kooper, Santana has remained a unique, instantly recognizable figure in both the blues and world music camps.
Now, with a new band behind him and an ambition and optimism that he believes is leading him back to his 'blues roots,' he is about to hit the road with a promise of Santana at his very best, a bluesman with a purpose and a genuine desire to take the music world by the scruff of its neck and deliver a promise that he believes will push him straight back into the spotlight where many would agree he clearly belongs.
It's hard, if not impossible, to forget his truly seminal release, 'Abraxis,' in 1970, with his astonishing take on Peter Greene's wonderful, 'Black Magic Woman,' an album and track that assured his place on the global blues stage. This was an album and track that remains one of the finest blues cuts ever recorded. Santana has, and had, a totally new, refreshing, zinging sound that we'd never heard before. A guy always prepared to experiment and move the music on, he switched guitar brands, from Gibson to PRS, to achieve an even cleaner sound, a feeling and vibe that still has a haunting, ethereal feel coupled to a remarkable clarity that has stood the test of time and remains a trademark, making him instantly recognisable from the off.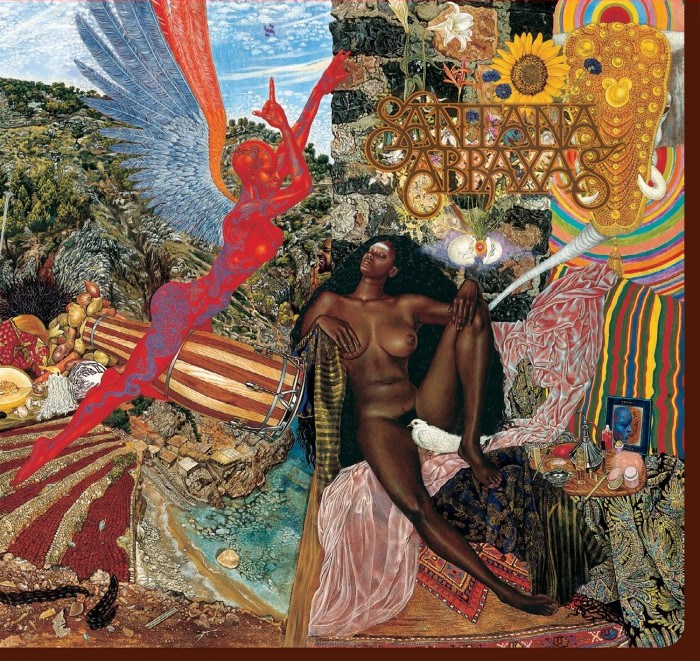 All too often we speak of 'unique' players and musicians although in truth these guys are few and far between with Carlos Santana, the title is more than merited. Speaking with the man himself back home on the US West Coast, Senor Santana is engaging, entertaining and excited by the prospect of his forthcoming European tour, his first trip across the Pond in many years.
I begin by asking if he's bringing his own, current band over or plans a pick-up support outfit. He immediately confirms that it's too important to leave the tour to a chance of any kind: "Hey, I'm coming with the band. We're all fired up, looking forward to it now. We're a real hi-energy crew, with my wife Cindy Blackman Santana on drums, as usual. This is the best band I've worked with. We all know what we want, how to get there and how to keep it all really moving," He says with a smile.
We chat generally about the music, his love for it all and how he got started on the road to fame and fortune. Santana is forthright and disarming, responding with a humility and self-deprecatory quip: "Well, I can't rightly say why or how I sort of made it. I picked up some guitar stuff way, way back as a kid. And I just kept at it, plugging away. I found I enjoyed playing, performance for friends and the like. I guess it started that way. It sort of grew out of that. I started out using Gibson guitars, great guitars and I loved them. Then I met and became friends with Peter Reid Smith of PRS guitars. I just love that sound. There's no unnecessary complications with them, just a pure sound and great, clean tone. I've stayed loyal to them, and they've been loyal to me with Peter being a really good friend."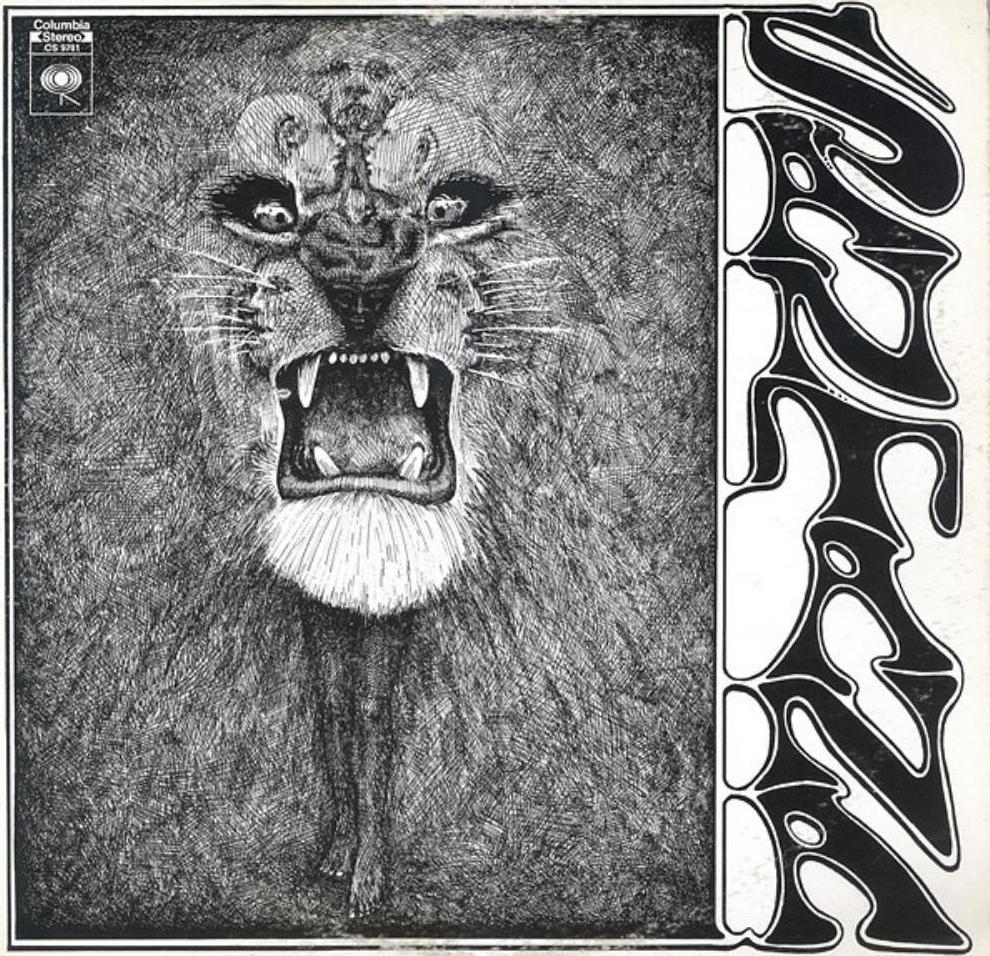 Looking back over his remarkable career and his at times surprising musical influences, Santana singles out many of the leading jazz guys for mention: "I played with Miles Davis, a wonderful time, truly inspiring; and of course Wayne Shorter," he adds, before turning towards his own rock and blues contemporaries to recall the music of another few favourites: " Then there was Jimi Hendrix, of course, always sensational, original; and Stevie Ray Vaughn, another one-of-a-kind guy, and Bob Marley was always there too. And there are those African rhythms……"
Santana is, pretty much as might be expected, one of those extraordinarily talented musicians who is never short of opinions, never ducking or diving from controversy when needed. He is widely known for his social and civil concerns in the USA where he has repeatedly stepped in to contribute to just causes or taken a more personal approach by putting himself forward to help others in need. A few years ago, he helped out an old band-member who was down on his luck in California, living pretty rough and recalling his previous, past times. In characteristic style, Santana sort of came to the rescue on hearing of this and turned up to collect the guy and take him back to his own place for some much-needed friendship and cossetting.
In addition, he and his family created the Milagro Foundation, a charity aimed at helping and protecting children worldwide by providing support funding and opportunities for underprivileged kids in education, health and, tellingly, the arts. With recent US border issues and children's detention issues at the fore, it would be interesting to know his thoughts, as a Mexican himself. Sadly, however, the issue only came to prominence after our meeting.
Ranked among the best guitarists in the world, Rolling Stone Magazine puts him at number fifteen of its 100 Greatest Guitarists of all Time, Santana is happy to chat about his unique, crystalline sound and how it's achieved:
"I don't like too much-complicated stuff. There's way too much of that around, always has been but especially nowadays. There are pedals for pedals almost, sounds are being created that, in my opinion, seldom or ever add anything new. They become like distractions, getting between the player and the music, at times.  I use my PRS Santana signature guitar. It has a sound I love, feels great with a fretboard that's perfect for my style of playing. For output, I again prefer simplicity, in truth: I've used a Boogie Mk 1 since around 1973 when I first discovered them now coupled with Dumbles. I run the Mk 1 Boogie through a Boogie 12, Mesa Boogie, and Dumbles through Slant Cabinets. I have a 150 Watt, Dumble Steel String Singer, Dumble Overdrive and a Dumble Overdrive Reverb. The Overdrive was made specially. For me, the combination works pretty well," he explains. "I try to avoid effects loops where I can."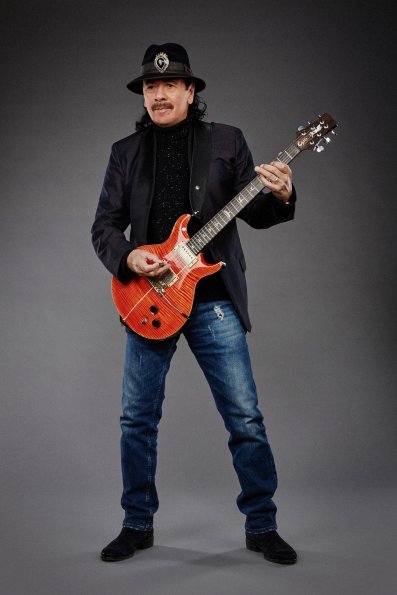 And it's clearly an approach that has paid dividends for the guy, with countless national and international awards flowing in; indeed, in 2014, with the release of 'Corazon,' he surpassed the Stones as one of the few musicians to have managed a top-ten album release in each of the consecutive six decades since he took to the stage back in the 1960s, playing the famed Fillmore and most venues around the San Francisco Bay area, then a positively explosive musical melting-pot.
But, speaking with the man, it's evident he himself puts much of his success down to the seminal, world-famous Woodstock Festival, held on a farm in Upstate New York back in 1969:
"Woodstock was amazing, awesome stuff. The whole atmosphere was awesome, the people, the other guys, the music, the whole vibe. Jimi was there, Jefferson Airplane; everybody had a great time, an absolute blast. And next year's the fiftieth anniversary. Hard to believe, looking back now. You really must try to get out for it. There's gonna be a 50th-anniversary festival. It'll be great, maybe better than before. We're already booked for it, so you must come along, come up onstage too, grab some Maracas or a Tambourine. Come and join in the fun." Now there's an offer that's hard to resist!
However, he again repeats it with even greater insistence when I ask about his forthcoming European tour, a visit he's hugely looking forward to making and where he hopes to meet some old friends while also making many new ones along the way. Looking ahead, he again explains that his current band set-up is the 'best' he's worked with yet: "This is the best band I've had. We all work together, the sound's right, the mix is right, the whole thing is right. We're really looking forward to hitting Europe, I don't get over too much, and it's always great to meet different people and visit other countries with the music. I'm going back to my blues roots with this one. It's really where I started out, the music that first fired me up, caught my imagination."
When I return to my personal love of his early-1970s release, 'Abraxis,' and single out the wonderful track, 'Black Magic Woman,' he again laughs with some pleasure and I reckon to have hit a spot with one of his own favorite past offerings. I query just how he got that sound, that inspiration, what took him there back then and now: "It's like putting your heart in a blender," he quips with more than a hint of gravity and serious belief in the music. "You just go for it, you know when you have it somehow. It's a feeling. There's nothing like it…..you've gotta love the music, I guess."
Talking about the UK and Europe, I express surprise he's not working an album release, instead, he's just hitting the road on tour. Not many bands work like that these days; promoting a new album's often the name of the game. Santana laughs and confirms he's been in the studio working on another release:
"We're completing an album right now. We cut 49 tracks in ten days. It should drop either later this Fall or early next Spring," he expects.
I press him about his own personal, favorite musicians, asking what guitarists he most admires, who he himself listens to and turns to for simple pleasure and sometimes inspiration. To my personal surprise – though in retrospect, I can't say why – Santana chuckles as he ponders the question and the thought. Just when I expect him to line up Stevie Ray, Jimi, Jeff Beck or Eric Clapton perhaps, he instead turns to another revered UK-US import, one of those remarkable pickers we often overlook because he has moved so far off into an almost whirlwind world of his own musical-making.
However, when pushed, he admits that he considers the now legendary jazz-blues-rock-fusion master John McLaughlin to be his personal favorite musician: "John can do it all, he's unique. There's nobody can touch him, in my opinion. John's the greatest guitar player ever."
"It's like putting your heart in a blender. I don't like too much-complicated stuff. There's way too much of that around, always has been but especially nowadays. There are pedals for pedals almost, sounds are being created that, in my opinion, seldom or ever add anything new. They become like distractions, getting between the player and the music, at times."
"I'm going back to my blues roots with this one. It's really where I started out, the music that first fired me up, caught my imagination."
For more on Carlos Santana visit www.santana.com