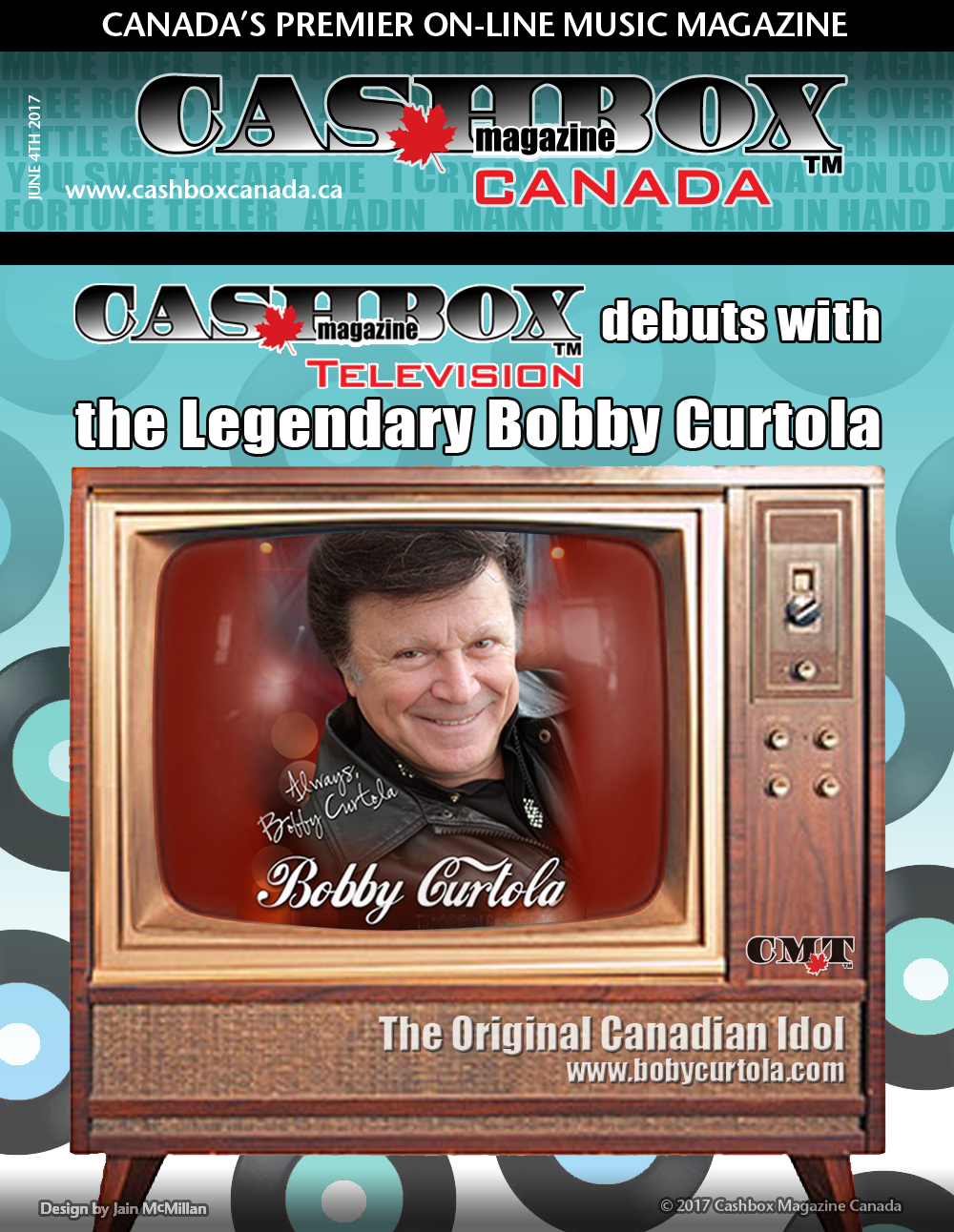 Fri Jun 02, 2017
Last year, 2016, Cashbox Magazine Canada started the wheels turning on a new branch of the publication, Cashbox Canada Television. Cashbox CEO and Editor in Chief Sandy Graham, "I wanted to take Cashbox to a new dimension, take advantage of our digital capabilities and reach our growing audience in a different way. The idea of having video interviews seemed like the logical step and offered so many possibilities."
In May, Canadian Music Week welcomes industry people from around the globe and Cashbox always has a booth at the event to help spread the word. Graham thought this would be the perfect chance to have some music luminaries all in one spot and have a great backdrop to film the interviews in. "I knew I could keep the budget down and be able to conduct interviews sequentially and not have the logistic problem of flying people in and setting up a venue to interview them in. We were lucky to have names like Andy Kim, Gord Deppe from the Spoons, Danny Marks, Eddie Kramer of Jimi Hendrix fame, and Julian Taylor to name a few in the house. Then while we were shooting we got lucky and Gordon Lightfoot came up to say hello and we managed to get him in a segment." Cashbox had three interview hosts on hand. The legendary dreadlock VJ of Muchmusic Michael Williams, veteran scribe and music encyclopedia, the Louisiana man himself, Lenny Stoute and yours truly. I was humbled to be included in that trio of veterans.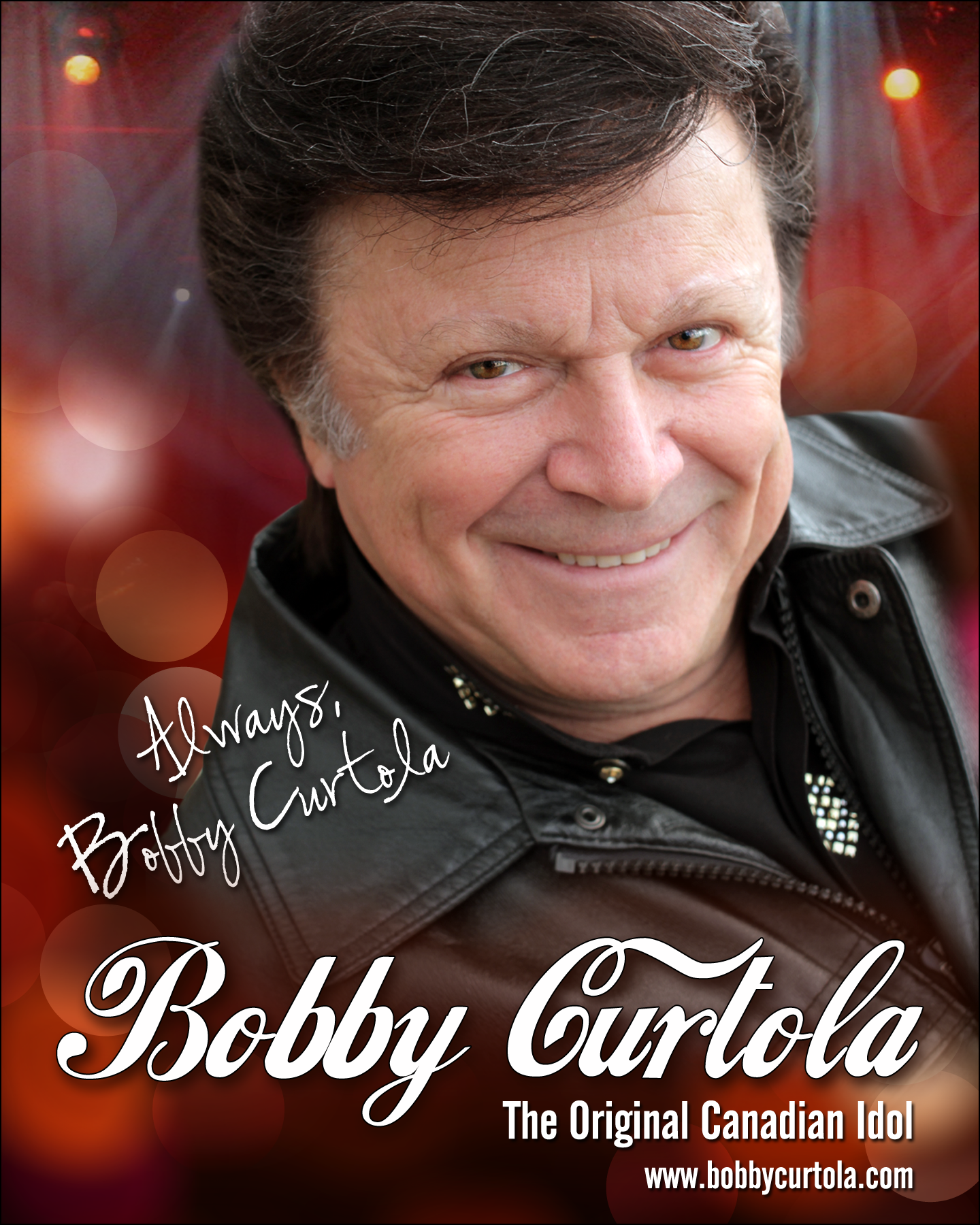 The highlight for me was I got to interview one of my best pals and Canadian music superstar and legend, Canada's first teen idol Bobby Curtola. We were fortunate that spring to have Bobby in Toronto for about three weeks before the interview so we got to hang out drink cappuccino on the porch looking at the lake and make plans not only for the Cashbox Canada Television segment but for the future. But sadly and unexpectedly there would be no future for Bobby Curtola. About three weeks after we finished shooting Bobby passed away suddenly on June 4 in Edmonton, Alberta. He never got to see the finished product but did say to me after we were done. "Donnie that was one of the best interviews I've done with you. So relaxed and easy and yet we covered all the bases. Can't wait to see it."
And now Cashbox Television and Sandy Graham have picked June 4th, the one year anniversary of Bobby's passing as the date to launch Cashbox Magazine Television with the debut lead episode being Bobby Curtola.
Sandy Graham had this to say, "I can't think of a better way to commemorate his passing and remember our friend than making public his very last interview so all the world can see how full of life and passion he was so soon before he passed. I was blessed to have worked with Bobby for close to 30 years so I was privileged to know Bobby not just Bobby Curtola. I hope by watching this interview the public will see the warm, loving, and incredible spirit of this man. He had a way of being humble and making everyone he met feel like he was immediately their friend."
Sandy concluded by saying "Bobby believed in kindness and that is how I will always remember him – the kindness of Curtola. As his signature autograph and email tag says – you will be with us 'Always'."
To you Bobby I won't say rest in peace cause that's not what would make you happy. I'll just say 'Keep Rockin'.
Editor's Note: We delayed the debut of Cashbox Canada Television because of the untimely death of Bobby Curtola. As said it is fitting to officially release it on June 4, 2017. Many thanks to all who made this happen beginning with our hosts Michael Williams, Don Graham and Lenny Stoute. The behind the scenes people Associate Producer Pat Blythe and the editing wizardry of Dennis Sanders and to Neill Dixon and Canadian Music Week for giving us the location to shoot this footage.  
To watch Canadian Magazine Television Episode # 1 Featuring Bobby Curtola
Visit: https://youtu.be/4qfWlxMhjNI
Editor's Note: Bobby Curtola left a tremendous legacy behind both for the music industry, his fans and his friends. One of the kindest man I have ever met, who is greatly missed by his Cashbox Canada family.
For more on Bobby Curtola visit www.bobbycurtola.com