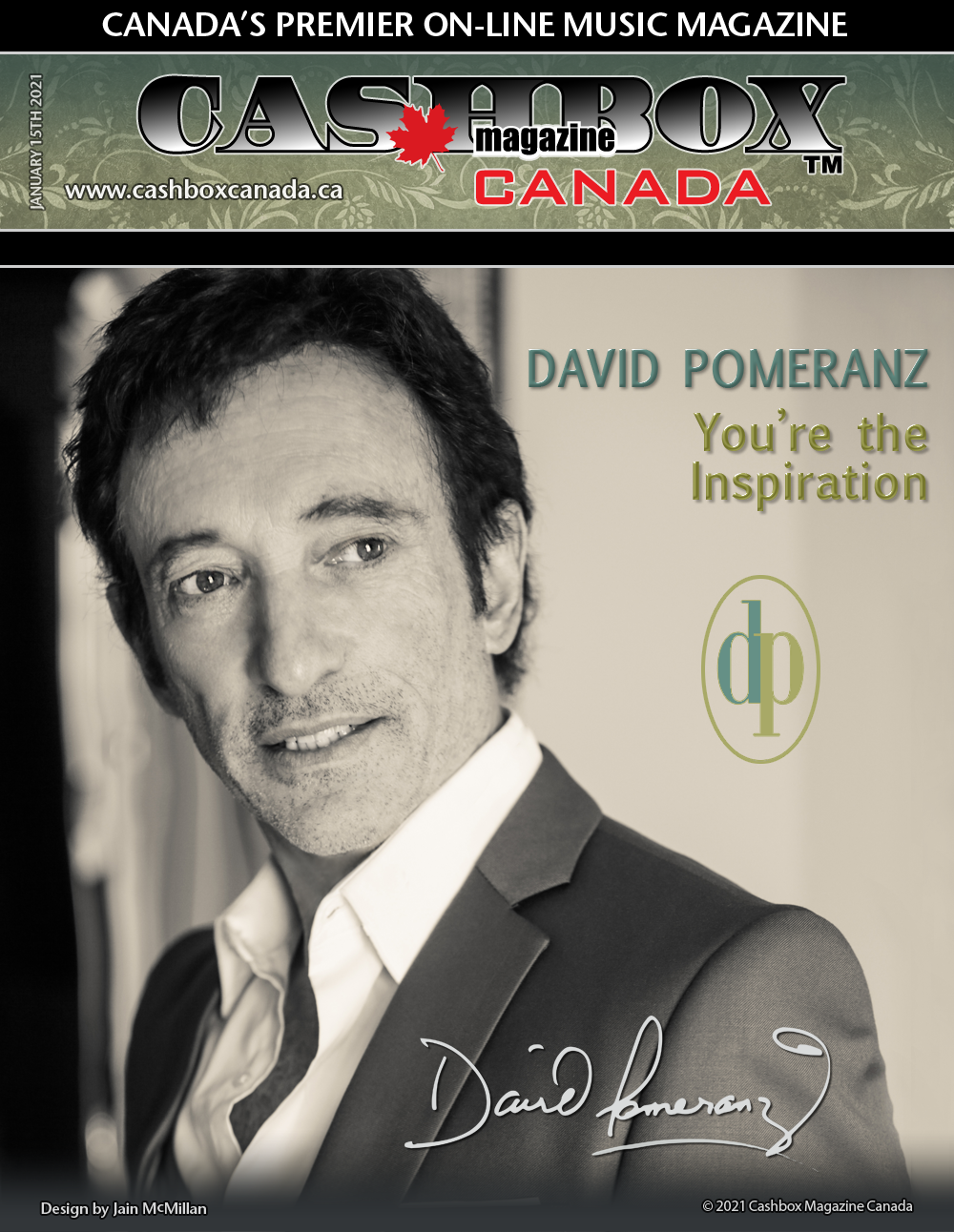 Fri Jan 15, 2021
David Pomeranz's recording and songwriting projects have earned him a total of 22 platinum and 18 gold records and his solo albums and concert performances have delighted and inspired audiences all over the world.
Pomeranz has had songs that have been recorded and/or performed by scores of artists including Barry Manilow (who scored two Number One hits with David's "Tryin' To Get The Feeling Again" and "The Old Songs") Bette Midler, Kenny Rogers, Clay Aiken, Phoebe Snow, Freddie Mercury, Cliff Richard (who recorded three Pomeranz' songs including the Top Ten U.K. hit, David's and Dean Pitchford's stunning, "I Still Believe in You") The Muppets, Kenny Loggins, Richie Sambora (of Bon Jovi), Dennis DeYoung (of Styx), Missy Elliott (who sampled one of David's recordings for her million-selling hit, "One Minute Man"), The Carpenters, The Hollies, Harry Belafonte, Hubert Laws, Lou Rawls, Andrea Marcovicci, John Denver, Mary Travers, Leo Sayer, Eddie Kendricks (of the Temptations), Donna Summer, Glen Campbell, Lillias White and Kathie Lee Gifford.
In the late 1980s, David developed a close friendship with Russian rock star, Alexander Malinin, and out of this, the two artists collaborated on a powerful "pre-glasnost" duet recording entitled "Faraway Lands" (Cypress/A&M), one of the first such collaborations in history. Recorded in both Moscow and L.A., David and Alexander premiered the song live from Moscow's Gorky Park on an episode of the hit series, "Head Of The Class". The show was broadcast to 40 million viewers on U.S. television and was the first American production to be shot in the "New Russia." The song was also included in the star-studded Cypress/A&M album compilation, "Critic's Choice".
One of David's most beloved songs, "It's In Every One Of Us", has been recorded time and time again and was a major sponsor theme song to the Summer Olympic Games in Seoul, Korea.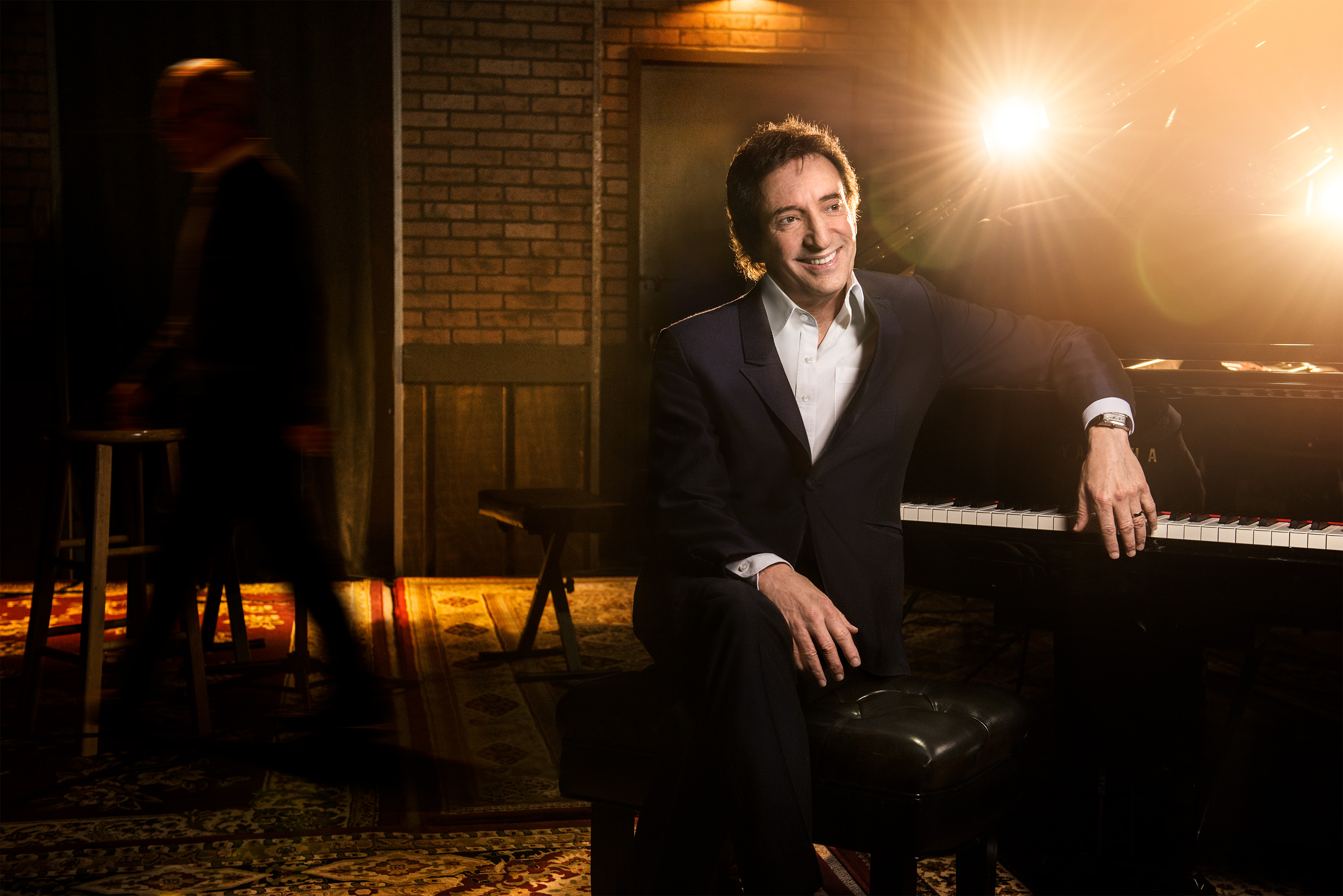 We caught up with David at his home in Florida and with a background of successes like this behind this prolific songwriter and artist it was so refreshing to find out he is as his songs portray him to be; sensitive, aware of the world today and sympathetic to the needs we now have on a global level, and still a true romantic at heart.
Being brought up in a creative family (born and bred in Long Island, New York) David explained that his parents and sister were all creative souls. "My parents were always playing and listening to music so I was blessed to hear all the songs that were current for their time as well as Broadway musical pieces in addition to exposure to classical composers. My mother, Bonnie, played piano, so we sang as a family (including my sister, Susan) and my dad, Mel had a truly gifted voice. I actually sang in our Synagogue choir with my dad, and we did solos together, sometimes performing for close to 3,000 people.  I would have been about 9-10 years old at that time.
"My sister, Susan to this day is a gifted artist, and brilliant Illustrator as well as a Tai Chi instructor. My mom, Bonnie, is a talented actress who appeared in numerous Stage productions and Radio shows but her family came first and she chose motherhood as her vocation. We still to this day bond over movies and music; talking about lyrics and songs. Another wonderful thing in my life."
But the magic of music caught David much earlier, when at around 5 years old he heard the soundtrack of West Side Story and the song "Somewhere", written by Leonard Bernstein and Stephen Sondheim. "I remember hearing this song and every note and nuance went through my soul. I wanted to compose, I wanted to write like that. Later in life this would prove to be something I was blessed to do for a living."
The craving to perform in front of an 'audience' came much earlier for the young David, and with his love of Broadway, Sinatra and Rock 'n' Roll, he was often found entertaining his neighbors by putting on shows for them in the backyard.
"Not long after my synagogue 'gigs' with my dad, I learned to play the piano (a few paid lessons from my loving parents) and I taught myself to play guitar and drums. I loved singing and performing but of course like all teenagers back then who started bands, it helped to get girls to like you," David jokingly said.
And after those High School bands days came College, and then David became the lead singer with the Cincinnati group, "East Orange Express", whose members went on later to become the successful band, "Pure Prairie League".
"Before that, I sang in a band called "3 1/2" (the 1/2 referring to the height our very young drummer) and we played in the Catskill Mountains in hopes of getting noticed but it was a rough gig playing "Purple Haze" for senior citizens by the pool. They probably wanted to kill us. Eventually, my Dad met the father of Pop star, Lesley Gore and she, along with Michael (her brother - and later composer of the score for the movie, "Fame") became my first managers," David explains, "but the turning point was when I started to be managed by Steve Frank and he was instrumental in getting me started."
So with David in stride at the tender age of only 19, Steve Frank had the idea to make a bold move of basically walking into the meeting with Decca Records' A&R person (who expected to hear a tape and chat) with David, whipping out his guitar and playing live - pounding the floor with his thumping, "drummer's" foot.  It worked.
Decca Records signed David to a multi-album contract during which time he recorded two highly acclaimed albums, "New Blues", and "Time To Fly" (the latter, featuring jazz greats Chick Corea, Billy Cobham, Jan Hammer, Eddie Gomez and Airto). At the time Decca was flying high with hit artists like Elton John and The Who and David Pomeranz was now amongst their most reputable roster.
During that period he set out on tour throughout America as opening act for the likes of Rod Stewart, Billy Joel, Badfinger, Three Dog Night and The Doors (post-Jim Morrison), and gained a devoted following. In the late 70's and early '80s, David released two more albums, "It's In Every One Of Us" (Arista) and "The Truth Of Us" (Pacific/ Atlantic) - which David co-produced with legendary Paul Simon producer, Roy Halee - and shared the stage with Steely Dan, George Benson, Kenny Loggins, Phoebe Snow, Steve Martin, Laura Nyro, Melissa Manchester, Randy Newman, The Carpenters and Air Supply.
"I am a true believer in serendipity and the world around me. Ed Silvers of Warner Music (Warner Chappell) was instrumental in getting my next career path to open up by getting my songs covered by other artists."  Lou Rawls was the first to cover one of my songs "Let It Be Now" on his album entitled "She's Gone" (a cover version of the Daryl Hall & John Oates hit).
"One of my songs, originally written for the Carpenters ("Tryin' To Get The Feeling Again") found its way to Bette Midler back then and, being produced by Barry Manilow at the time, Bette gave the tape to Barry and suggested he record it. Not only did he have a smash hit with it, but he also did the same later on with "The Old Songs" (co written by David and Buddy Kaye.)
And with decades more of history too much to mention, and all the while touring and writing scores for Broadway and having songs in major movies, (his own version of "It's In Everyone of Us" was featured in Tom Hank's "Big"), David has never lost his love of writing and recording. In 2012, his Tony-nominated Musical, "Scandalous" (co-written with Kathie Lee Gifford and David Friedman) opened at the Neil Simon Theater on Broadway and he is busily working on two new Musicals  - both Broadway bound. 
Now, in these difficult times we are all facing,  David thought it would be fun to release an album of Pop songs that people love from the 80s and 90s, called, "You're The Inspiration" (originally a hit by Chicago and written by Peter Cetera and Canadian David Foster.)
"I love that song, and even though it is not one of mine, a great song is a great song. I gave it a new arrangement and focused on the vocals, giving it a personal treatment as if I had written it. I also do cover versions of Toto's "I'll Be Over You", "These Dreams" by Heart and even Air Supply's "All Out of Love", with whom I had the pleasure of touring with back in the day as well. I hope people enjoy it and hope it brings a smile to their hearts.
David Pomeranz will be also be appearing in a virtual concert with Jim Brickman in celebration of Valentine's Day scheduled for Feb. 19-20, 2021 and it is not to be missed. We will be posting the link here in the very near future.
For more on David Pomeranz visit:
davidpomeranz.com/
facebook.com/officialdavidpomeranz
twitter.com/david_pomeranz
instagram.com/david_pomeranz/
Editor's Note: Having been a David Pomeranz fan for decades and also now having the opportunity to hear the advance music on the new album, I can tell you that this artist is actually better than ever and his voice has not only stood the test of time but is actually even more remarkable today.  A must have for every music lover's library.