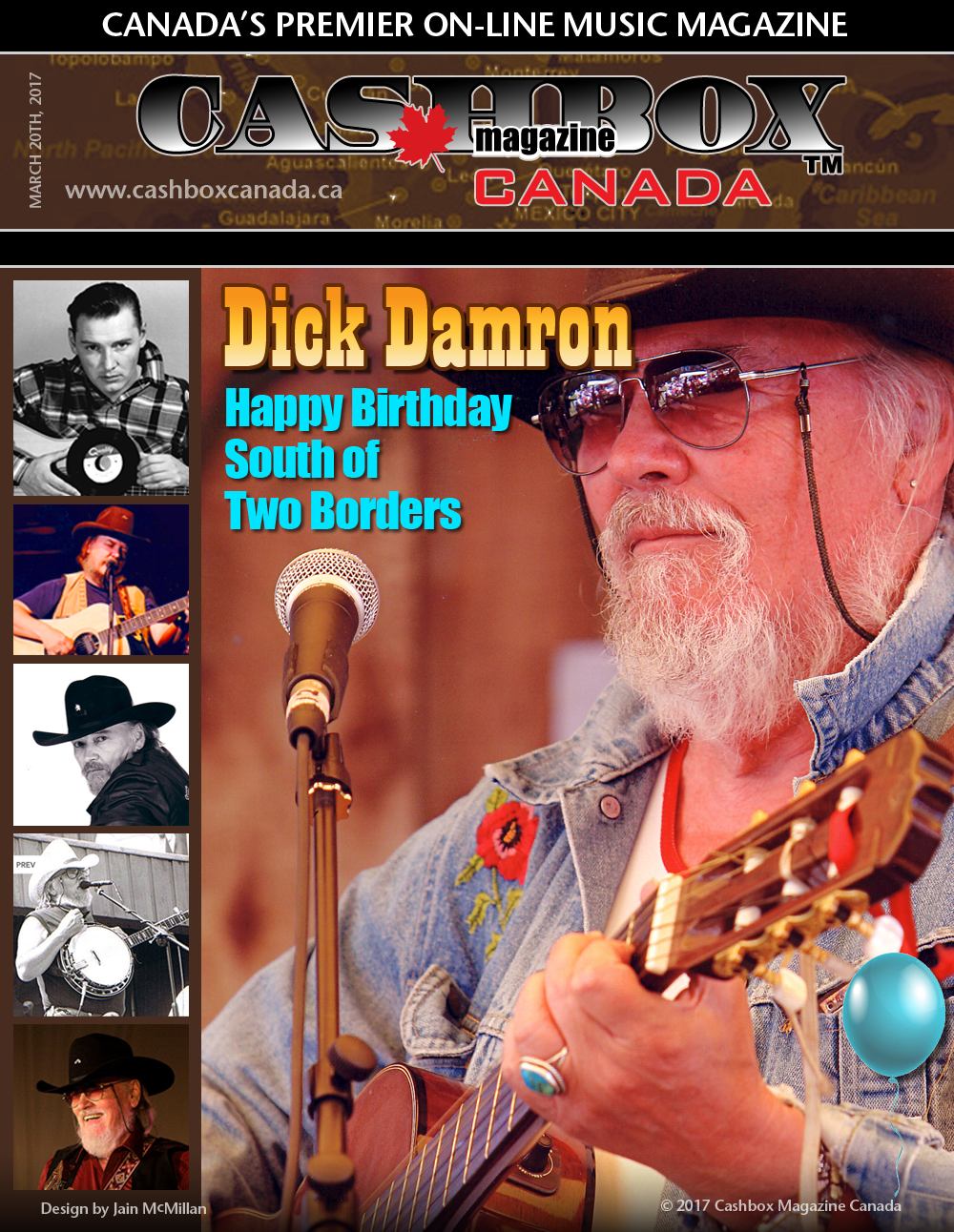 Fri Mar 17, 2017
Canadian country music legend and Hall of Famer times three Dick Damron is still pickin' and kickin' south of two borders in sunny Mazatlan, Mexico. He is a charter member of three Hall of Fames; The International Country Music Hall of Fame, the Rockabilly Hall of Fame and the Canadian Country Music Hall of Fame.
The pride of Bentley, Alberta, has been making Canada proud for seven decades and fondly remembers the early scuffling days in the 70's. "I was touring Europe, Scotland, Germany and England, back in the day where musicians from my area thought a Far East Tour was going to Saskatchewan! We played a lot in Vegas is those days as well. Here I was a kid from Bentley playing in Vegas. What happens in Vegas stays in Vegas, what happens in Bentley….no really, what happens in Bentley??"
Dick recorded his first record in 1958 at radio station CKRD in Red Deer, Alberta. "Gonna Have a Party" and "Rockin' Baby", original songs written by Damron. He pressed a thousand copies and released it to radio. He released the record on his own label and hit the usual roadblocks. 'We don't play Canadian records.' "This confused me," Damron said, "I'm a Canadian, they are a Canadian radio station and we're in Canada!" Some things don't change much! After a couple more releases on his own he signed with Quality Records who manufactured and released records on a national level. The first recordings for Quality were also original songs "Julie" and "That's What I Call Living."
They got some airplay and began showing up in jukeboxes across the country. Damron says, "Around this time I started to realize the limitations of using my own band and recording in radio stations. In 1961 I began to make plans to head to Nashville, Tennessee and get a real producer, in a real studio with real seasoned musicians!" The result was a fine collection of recordings "Little Sandy", "Nothing Else", "Times Like These" and "The Same Old Thing Again" which were released on the Quality label.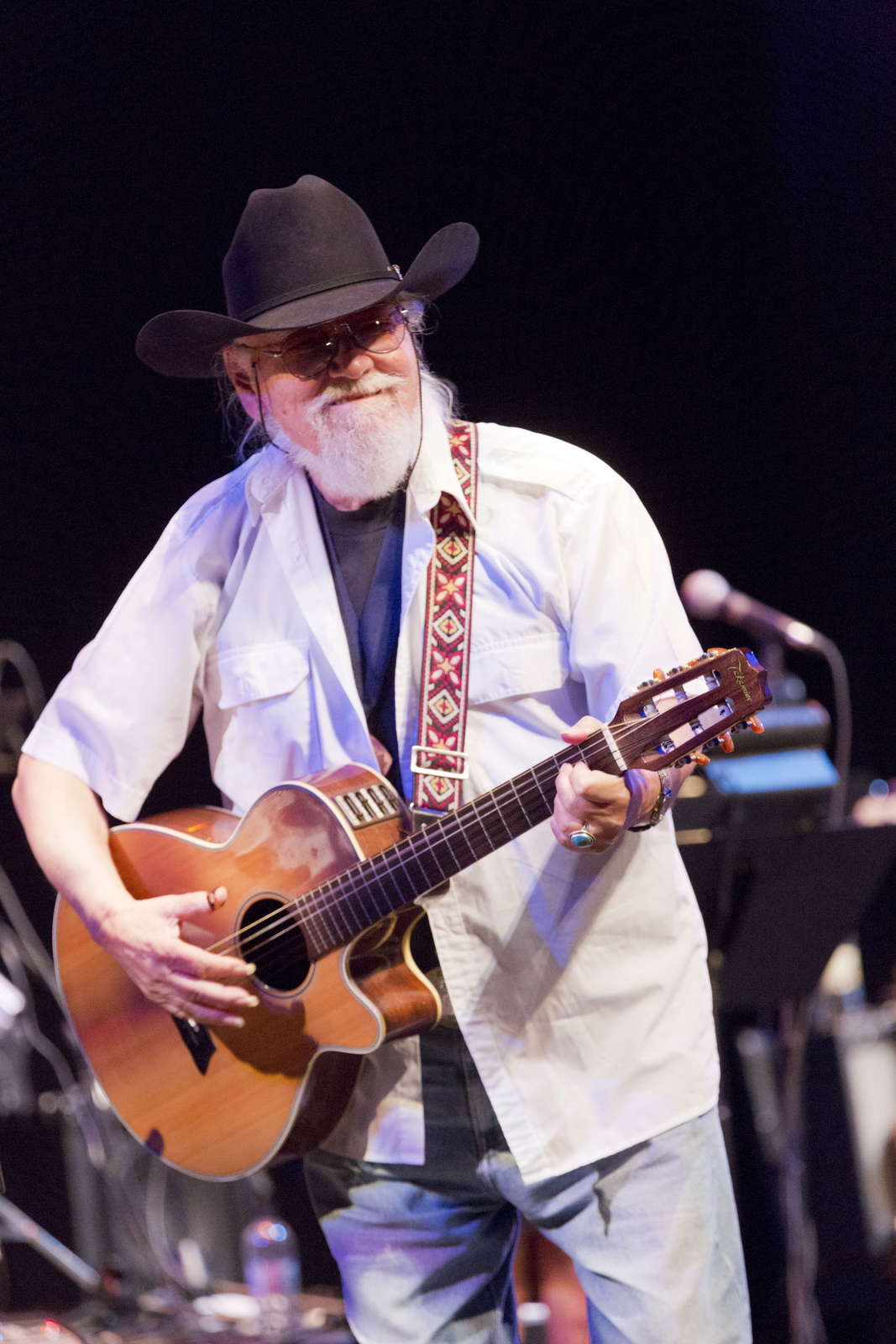 Dick Damron is truly a Canadian gem having recorded 25 Albums who is known and loved around the world but no more than here in his home and native land. He is a legend and his legacy does us all proud.
All Canadian country artists owe a lot to Dick Damron and we caught up with a couple of fellow Canadians living and thriving in Nashville. Fellow Hall member Michelle Wright said "Happy Birthday Mr. D.D. When I was starting out as an artist you were my Super Star and any time I had a night off out there on the road in the same town that you were playing in, the boys in the band and I knew where we were going to hang out for the night. Cowboy boots on, van loaded and off we'd go to see Dick Damron. I loved you then and I love you now. You're still an inspiration and a sweet, kind soul. Can't wait to see you again."
And artist and songwriter extraordinaire (who just got a cut by Reba MacIntire) Patricia Conroy wrote "Happy 83rd birthday to one of Country Music's great pioneers! You can hear the history in his voice and songs. I have been lucky to catch up with him recently in Mazatlan where he is still performing and handsome as ever! Cheers to you Dick Damron!"
Brent Mcathey country singer/songwriter and host of Brenster's Beach Bash at Diego's and Country in Mazatlan Concert Series in Mazatlan where Dick lives every winter said "Dick Damron is a true survivor and a legend who has paved the way for so many artists in Canada, including myself. I'm proud to call him my musical Mentor."
Ed Preston former president of RCA Records and music industry icon "Outrageously hip, Comfortably Cool and yet a real Gentleman, can all be used honestly to describe Dick Damron. I go back to the 60's with Dick as he connected with RCA before I did. I was programming his RCA "Hitch Hikin'" single at CHML in 1964-65. It looked like a break-out hit for him in those days. Then during my RCA Days we had wild and crazy times promoting his records or his songs with other artists. (George Hamilton lV, Carroll Baker, Wilf Carter). Days on the Road with Dick were always an experience. Now 50 plus years later I look back with a great deal of respect for the guy I always felt marched to a different drummer in our Country Music World. Dick is truly the most Canadian "Countrified" artist we have and this song says it all. My other favourites are "Jesus Its Me Again" and his instrumental album "Mirage" with some of his Mexican influences. I think people forget that he is a damn good guitar player."
Dick has overcome a lot in this century having had a stroke in 2000 and a horrific shoulder injury in 2015. ""It was September and it had rained real heavy. I was walking on the sidewalk in about 2 inches of water and I took a step off of the sidewalk and stepped into about 9 inches of water. I fell really hard on my right shoulder. I heard the crack but couldn't move and the pain was unreal. So I was laying there in the rain with cars whizzing by me and I thought, man I'm gonna get flattened out here. But then some random locals came to my rescue and called a cab, I think. It's pretty foggy to me because I was out of it with the pain." Dick explains "They found my shoulder had been pulled right out the socket, I had torn my rotator cuff and basically said one of bones was like cornflakes. They said at my young age operating was not really a good option so I was best just to let it heal. When they asked what I did and I said I played guitar, they assured me I eventually could get back to my hobby. When I explained it wasn't a hobby they just said try and rehab it." And rehab it he did and although he was told he would probably not be able to lift his arm over his shoulder, he is back playing and singing despite the odds. We caught up with Dick by Skype at his home in Mazatlan and talked about his health, his music and upcoming birthday bash. . "I feel great and can't wait to play again." Dick will celebrate the 33rd anniversary of his 50th birthday on March 22 and will perform at a birthday bash at La Catrina on March 20th. "Monday is my usual night there so we decided to celebrate a little early on March 20th. Brent Mcathey will entertain along with some other guests and I'll do some songs as well. The folks at La Catrina have been real good to me and I can't think of a better place to celebrate my birthday. Some Patron will be involved."
Dick would like all his friends, fans and supporters to know how he feels about them , " I can't thank all my friends, fans and everyone else enough for the love and support they have given and continue to give me. I couldn't do any of this with them. From my stroke to shoulder injury the love and support is what carries me through it all. Thank you all from the bottom of my heart."
Happy birthday Double Dee. See you at your next birthday bash in 2018 !
Keep on kickin' and pickin' !!