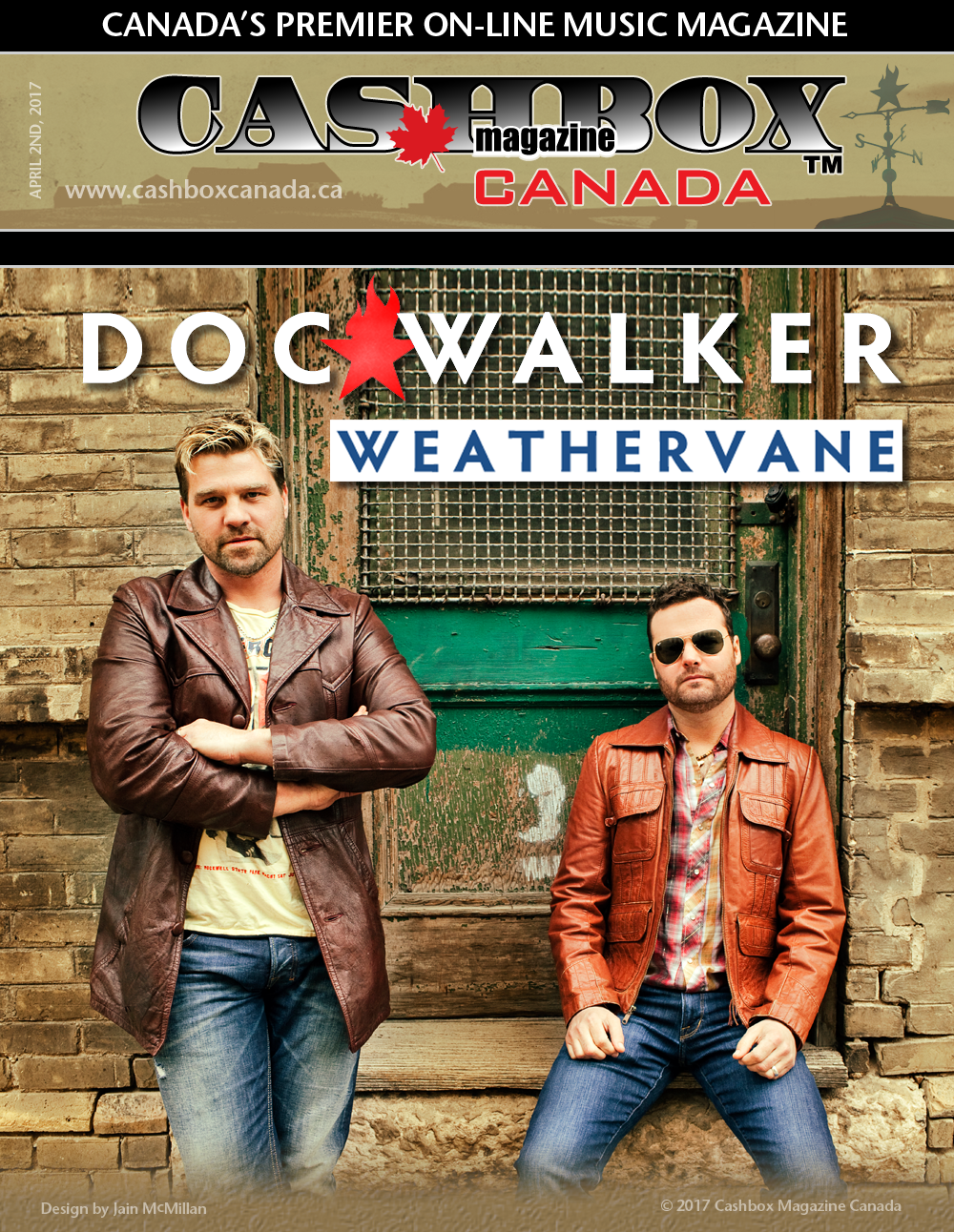 Fri Mar 31, 2017
There are a few artists that I personally look forward to hearing new stuff from. Manitoba's Doc Walker are near the top of that list. So when I caught wind of Weathervane, the boys new 9 nine song set, I was eager to hear what they had come up with this time. And as I had hoped, they didn't disappoint. It seems every time I review a Doc Walker album it's "their best to date." No surprise Weathervane just moved into the "best yet" ranking.
A little background on the band, Doc Walker is Chris Thornsteinson and Dave Wasyliw, who have known each since childhood and started their first band together at a very young age. "Chris and I started playing together at about 12 years old, just playing instrumentals on our guitars. We always had a friendly competition going on. We pushed each other and if Chris got a red guitar, I got a red guitar. Stuff like that. Neither one of us sang but when Chris started to sing, I started to sing. We still push each other," said Dave Wasyliw. Chris agreed, "Dave and I have been making music together since we were kids and always did challenge each other. Even to this day when I write something I want it to be up to Dave's standards of what he thinks I'm capable of. It's great to have that kind of respect for each other."
I once referred to them as the Guess Who of country music, prairie based but world traveled, globally renowned and that rings even more true today. Prairie bands are just different. Maybe the long cold winters where you either play hockey or play music and in some cases both. Either way there is an undeniable honesty to Doc Walker that is oh so refreshing in this beer, truck, girl swamp of "modern" country music. Make no mistake, Doc Walker ain't your grandpa's country but they are the real deal. Edgy, lyrically astute, shiny and new even 20 years into an illustrious career.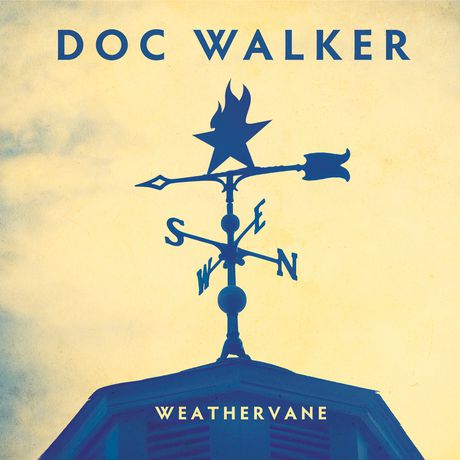 The new album Weathervane was produced by Gavin Brown and Dave Wasyliw, and written by Chris Thorsteinson, Dave Wasyliw, Todd Clark and Gavin Slate."Weathervane to me is a reflection of the amazingly crazy life I've lived. I am one of those guys that never left his hometown, yet had the opportunity to travel the world. I've seen Canada from coast to coast many times throughout the years staring out the windows of vans, old buses, new buses, trains and planes, and every time I'm shocked by the beauty of our country, but my heart has always been in the Prairies," says lead singer, Chris Thorsteinson.
The album starts with the pulsing "Sicka Whiskey" From intro to extro, from guitar riff hook and solid vocal, this a perfect opener. "I woke up this morning to find sure enough she'd left in the night and taken half my stuff, There's a picture of us still hangin' on the wall, oh how I wish she'd taken it all. With all of the heartbreak and sorrows I've I drowned you'd think I'd be sicka whiskey by now".
"Heart of The Heartland", the debut single, a picture of the effects of progress on small towns in the heartland."Heart of the Heartland is about all of the lives that were lived, and all of the memories that were created in a now dying town. One man's connection to the broken concrete and dilapidated structures that harbour the ghosts of his entire childhood, and his unshakable hometown pride," says Dave Wasyliw. "In short, Weathervane is the record we've always wanted to make. We don't set out in a specific direction when we start writing for an album. We write, and write, and re-write. Much like a weathervane, it's almost as if we'll lick our finger, and hold it to the wind to see if we are on the right track."
We've all seen a "Dollar Store Cashier" but it takes Doc Walker to put a back story to her. The pace and tone slows down with "Back on My Horse", one of the more country tunes on the album. " Get back on my horse see what the boys are doin' up North, I heard they're swimmin' in money it's all milk and honey I'm sure, Gotta get back on my horse cause life is all too short."
Fiddles, cut time and a farm boys tune "Heaven On Dirt". Love it. "No Way Now" - when it's over it's over. "You saw me comin' and tied me to the tracks, you said words you can never take back."
A Doc Walker album wouldn't be complete without and powerful ballad and "Just Fine" delivers the goods. "Ooh La La" and the excellent story song "They Rage On" close out this collection, an album you don't want to end. Hit repeat and listen again. These songs are even better the second time around.
This is a great record - don't miss it if you can.