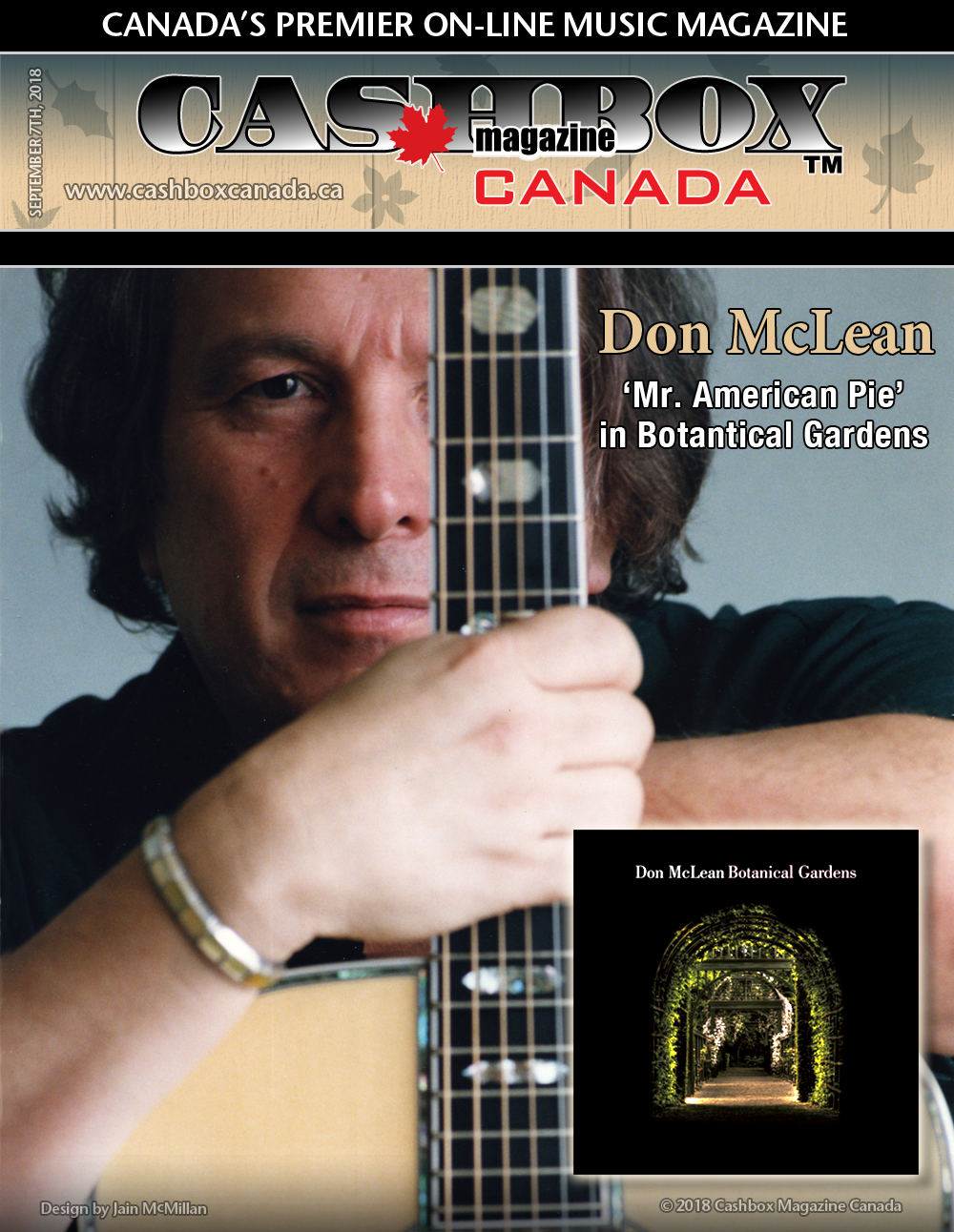 Fri Sep 07, 2018
Don McLean is one of those rare characters, a true US music icon with a song-writing knack and a melodic thrust few can ever reach, let alone match. With a new album just out, 'Botanical Gardens,' he is relaxed, assured and happy to look back at his fifty years on the road, a modern troubadour who still loves the buzz of live performance.
'I love being out there, on-stage, never knowing what might happen. I'm flying and I only hope everybody gets it and it goes well and is not a disaster. I don't wear a harness. I'm like a wild horse,' he says with evident relish.
With his latest release, 'Botanical Gardens,' the first in around eight years, McLean touches many of his usual bases - love, relationships and reflective compassion and concern. The title track was inspired by his time playing in Sydney, Australia, a few years ago when he discovered a wonderful public park full of exotic plants and trees a peaceful oasis, a mere stone's throw from the city's famous landmark Opera House. 'I remember lots of colour, flowers, bulbs, palm trees, tropical plants all around. And I walked around there, juxtaposing my thoughts of New York – lacking colour at its worst - as I wandered. I've never truly liked New York City. I moved Upstate after college in around 1968.'
Reflecting on his extraordinary success, he recalls his time with another US icon and music legend, the late Pete Seeger: 'Pete attracted people, folkies and writers. He was a magnet. Bob Dylan, Judy Collins. We were all attracted to him back then. He was never a rock' n roll guy but he was a magnet for a certain kind of songwriter, often great interpreters of the music.'
When I mention McLean's huge, global success in the early 70s with 'American Pie,' a track and album that catapulted the guy to immediate fame and fortune, he shrugs and laughs, saying: 'It has a sort of life of its own nowadays. It keeps resurfacing. It's still a big factor for me. When I was young, it over-shadowed my other work in many ways. Now I'm older, I see it as bringing people to my gigs where I can introduce them to the rest of my music.'
But, of course, McLean is much more than a one-hit-wonder sort of guy. His success with 'American Pie' was repeated with the equally impressive 'Vincent, Starry, Starry Night,' a soulful, thoughtful ballad and tribute to the life of troubled, Dutch artist Van Gogh, and another song that also took the music world by storm and surprise.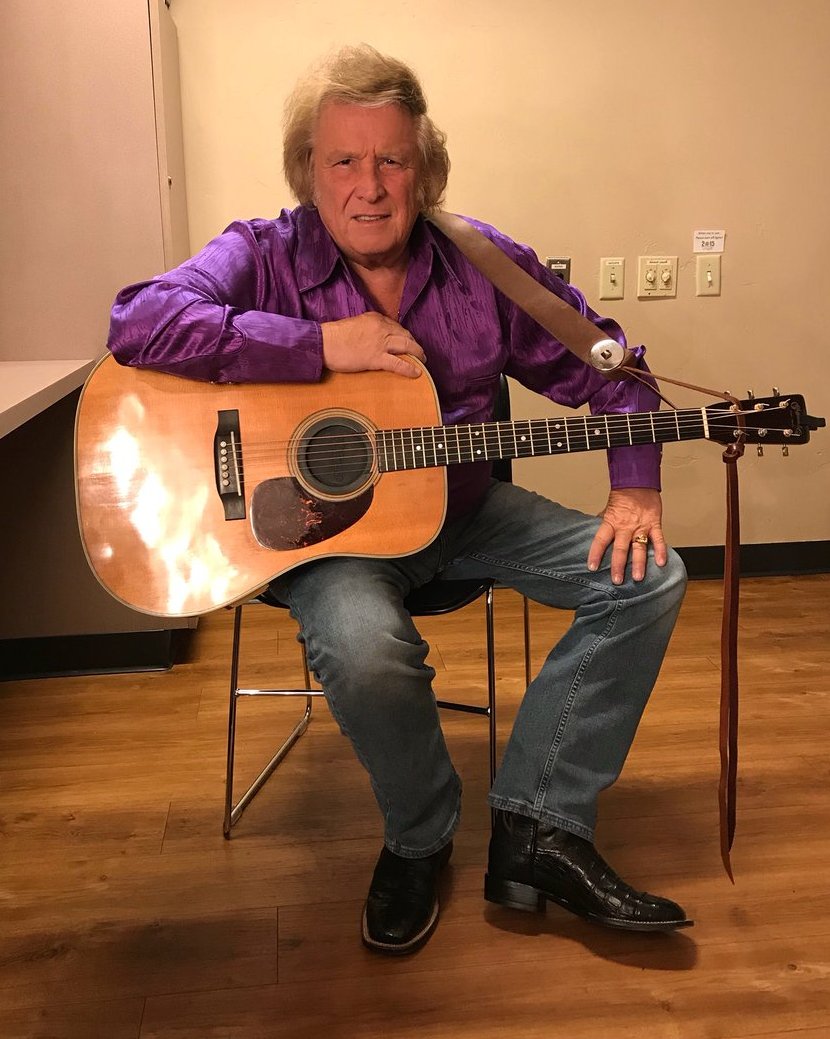 Add to it his most covered track, 'And I Love You So,' which was a surprise hit for Perry Como, and recorded by a diverse cast-list including Elvis Presley, Shirley Bassey, Helen Reddy, Engelbert Humperdink, Howard Keel and Glen Campbell. Again, McLean smiles at the thought: 'I quite like the Como version. His voice was okay,' he quips.
McLean now moves between two home bases, one in the US East Coast, in Maine, and another in the scorching desert of California. Both areas inspire him in different ways and he enjoys a feeling of being connected to nature and elemental forces. He describes himself as being '….a songster. My music is very colourful against a grey or black background,' he reflects, before moving on to discuss memories of his first studio recording experiences as being times of some anxiety where he felt out of his depth, unconfident in an environment that was then new to him and where the side-men around him were completely at ease. Now, however, he can tolerate the experience without ever truly embracing it:
'In the studio, you keep going over songs again and again. Again and again. It never seems to end, with what can be done in the studio. You keep going back, back, back, re-mixing or whatever.'
Interestingly, given his thoughts on the recording process itself, he recorded one of his early albums twice. 'Castles In the Air,' is typical of McLean's trademark melodic output in many ways. And it's a release he believed was improved on its second-time around in 1981. 'I was a nervous wreck the first time around. I was never very confident in the studio back then. Everyone around seemed to know what they were doing. I was more assured, second time around.'
Editor's Note: Don McLean is one of America's most enduring singer-songwriters and forever associated with his classic hits "American Pie", "Vincent (Starry Starry Night)", "Castles in the Air", "And I Love You So" and "Crying". Since first hitting the charts in 1971, Don has amassed over 40 gold and platinum records worldwide and, in 2004, was inducted into the Songwriters' Hall of Fame. His songs have been recorded by artists from every musical genre, most notably Madonna's No. 1 recording of "American Pie" in 2000 and George Michael's version of "The Grave" in 2003, sung in protest at the Iraq War. Don McLean is co-writer of Drake's 2011 release, "Doing it Wrong". In2007, Don McLean shared his life story in Alan Howard's biography, The Don McLean Story: Killing Us Softly With His Songs.
Don continues to tour North America and the rest of the world – including UK/Europe in 2012, Australia in 2013 and two UK and Europe tours in one year in 2015. In June 2011, he performed for an audience of 100,000 at the Glastonbury Festival of Contemporary Performing Arts. McLean continues to tour and will be appearing at the Rose Theatre in Brampton, Ontario as one of is (Canadian) stops in February 2019.
For more visit: https://don-mclean.com/