Fri Nov 06, 2020
Catching up with Don McLean at his home in the USA, his personality is as strong and as free spirited as he was decades ago when his career soared to the top of the charts in 1971 with the legendary hit song, 'American Pie'. The charttopping hit was an 8.5-minute folk rock "cultural touchstone" about the loss of innocence of the early rock and roll generation.
"I have always been the type of man who needs his freedom and I have a strong need and urge to be creative, even as a kid I knew I wanted to be a performer. I was an only child and my parents and friends were my first audiences. I was brought up in a typical middle class family in New Rochelle, New York and listened to every recording I could get my hands on growing up. I didn't fit with what my father (Donald McLean ll) wanted me to be, and it was a strict upbringing so not an easy way of life to accept when you are an artist wanting to follow your dreams. He thought a musician was the lowest thing you could be. But when I was just 15 years old, he died and I didn't know what I was going to do without him. He was the king, the boss. He knew everything."
"My mother (Elizabeth) was really supportive and she always loved my songs. I told her when I was around 7 or 8 years old, that when I got famous I would buy her a mink coat. When I played at Carnegie Hall (New York) in 1972 my mom was there and when she came backstage I gave her a $10,000 mink coat. Playing Carnegie Hall and giving my mother a mink coat are those indelible memories that I am grateful to have experienced thanks to my career."
At 17 years old he now knew he had to follow his dream, so he set out on the road and made his way into the circle of the folk troubadour world, performing at places like the Bitter End and finally finding the career path he always wanted to be on since he was a child.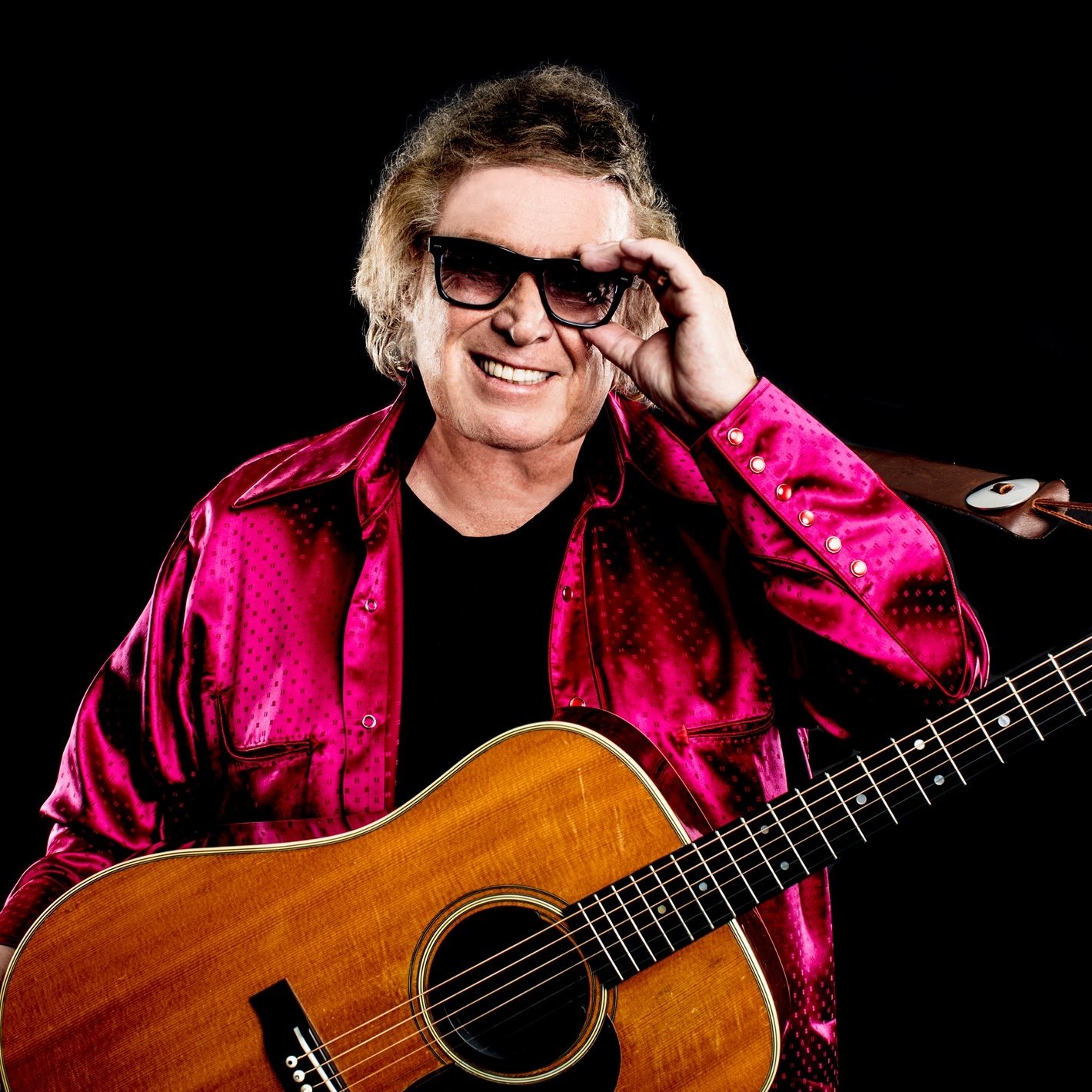 "The thing is there was no info in the 60s and 70s on how to get into the business, how to get a label to pay attention to you, how to 'make it'.  Back then we got all our information off the back of an album cover. It is where you could find out who the artist was produced by, who wrote the actual songs, the engineer, even the credits for the artwork. We were all so new to it all and knew so little. I was lucky to be there and experience all of it during a period I believe was the best and most magical time in the music business."
In conversation with Don McLean you quickly realize he does not easily suffer fools. His inquisitive and sharp mind also makes him even more endearing the more he opens up with his personal views.
"I am pretty fed up with the attitude people have nowadays. They are all acting like they are victims. It is a hard business but if you want to be in it, then suck it up. Never show weakness, you gotta be strong to succeed in life, follow your own path and stay true to your heart."
And following his own path is exactly what Don McLean is continuing to do.
"I have always loved classic songs and one cover in particular is my version of The Skyliners "Since I Fell For You" on the Chained Lightning album. It came out as a single and the B side was "Your Cheating Heart" (Hank Williams) produced by Larry Butler. When we went into the studio to record, I had just returned from a grueling tour schedule and was told to rest my throat for a month or so, which I did just prior to recording. When we were doing that song, I hit high notes that I didn't even know I had in me. Those moments in time are classic for me."
The first 'Playin' Favorites' came out in 1973, a bold move for McLean but that seems to be the norm for him, covering songs like 'Everyday', 'Mule Skinner Blues', and even a 1 minute version of 'Happy Trails'.
So now there is a 'volume 2' with "Still Playin' Favorites' released on Time Life, who is creating a whole new series of legendary artist's material available once more for their faithful fans.
donmclean.com/don-mclean-releases-new-album-still-playin-favorites/
"I finally have a team that I feel good about surrounding me and my career. The new release of "Still Playin' Favorites" is a project that I had my heart and soul in. I handpicked the songs, did all the arrangements and worked hard to get a different feel for what I believe are timeless songs. Working with my band,  I ended up with rockier versions of these songs and had a hand's on approach on all the arrangements.  I have my own personal  favorites on here that really mean something to me like "Green Back Dollar" which resonates with me and resembles my life. I was pretty much shunned with my school friends  when I quit school and went out to follow the path of a working musician."
You can log on to Don McLean's official YouTube Channel here: https://www.youtube.com/channel/UC8211Zt_HQJWDD0Bj6cenQw
The new album extends his original tribute to the great songwriters who have helped shape American music and, in turn, McLean's work.
"I just love writing songs and I love hearing songs by good writers that make sense and have lyrics that say something and that are pretty simple," Don explains about the concept behind the album. "My version is just a little bit more rock and roll, a little harder-edged, with drums and double guitars," he goes on to say about the classic blues and jazz song, "Backwater Blues." When it came to recording "Got The Bull By The Horns," originally performed by Johnny Horton, "I changed a few of the words, I hope he won't mind," McLean admits good-naturedly.
The collection also features songs made famous by Johnny Cash, Bob Dylan, Clyde Moody, Mel Tillis, Ray Charles, Mahalia Jackson, Elvis Presley, and more.
Track Listing of Still Playin' Favorites
So Doggone Lonesome (Johnny Cash)
Greenback Dollar (Hoyt Axton, Ken Ramsey) 
Hide Nor Hair (Morton Craft, Percy Mayfield)
 I Ain't Never (Webb Pierce, Mel Tillis)
 Little Sister (Doc Pomus, Mort Shuman)
 I'm Going To Live The Life I Sing About in My Song (Thomas A. Dorsey)
07. Six White Horses (Clyde Moody)
08. Treat Me Nice (Jerry Leiber, Mike Stoller) FAVE ZIP FINGER PICKING
09. Most Likely You Go Your Way (And I'll Go Mine) (Bob Dylan)
10. Backwater Blues (Bessie Smith)
11. The Keys to the Kingdom (Jenny Lou Carson)
12. Got The Bull By The Horns (Amos E. Byrd, Billy Jones)
13. Tell Old Bill (Traditional, Arranged by Don McLean)
14. She Used To Love Me A Lot (Charles W. Quillen, Dennis Morgan, Kye Fleming)
Still Playin' Favorites is available on streaming platforms here: https://smarturl.it/e2njjs
Don McLean is a Grammy award honoree, a Songwriter Hall of Fame member, a BBC Lifetime Achievement Award recipient, and his smash hit "American Pie" resides in the Library of Congress National Recording Registry and was named by the Recording Industry of America (RIAA) a top 5 song of the 20th Century. A New York native, Don McLean is one of the most revered and respected songwriters in American history. After paying his dues in the New York club scene in the late '60s, he went on to score mega-hits like "Vincent (Starry, Starry Night)," "Castles in the Air" and many more. His catalog of songs has been recorded by Madonna, Garth Brooks, Josh Groban, Drake, "Weird Al" Yankovic, and countless others. In 2015, one of McLean's four handwritten manuscripts of the lyrics to "American Pie" was auctioned by Christies, selling for just over $1.2 Million. 2019 honored Don with a star on the Las Vegas Walkway of Stars and his song "And I Love You So" was the theme for Prince Harry and Megan Markle's wedding. Now in 2020, Don signed a recording contract with Time Life to release his catalog of recordings as well as the highly anticipated new album Still Playin' Favorites, releasing October 23rd. "American Pie" will be featured in the Avengers Black Widow and the Tom Hanks movie BIOS and much more to be announced. And when you think things are slowing down, not so for Don McLean! 2021 will mark the 50th anniversary of American Pie with a World Tour to follow.
About Time Life:
Time Life is one of the world's pre-eminent creators and direct marketers of unique music and video/DVD products, specializing in distinctive multi-media collections that evoke memories of yesterday, capture the spirit of today, and can be enjoyed for a lifetime. TIME LIFE and the TIME LIFE logo are registered trademarks of Time Warner Inc. and affiliated companies used under license by Direct Holdings Americas Inc., which is not affiliated with Time Warner Inc. or Time Inc.
To keep up with Don McLean and be a part of his upcoming announcements, visit his website: donmclean.com/
Social Media links:
twitter.com/donmclean
instagram.com/thedonmclean/
facebook.com/DonMcLean
music.apple.com/us/artist/don-mclean/733872
open.spotify.com/artist/1gRNBaI4yn6wCCTvRhGWh8
amazon.com/Don-McLean/e/B000AQ05UO
Editor's Note I ended my lengthy conversation with this indefatigable artist, feeling like I had just spoken to an old friend. He has a way of making you feel that way and his musical offerings do the same. How refreshing that is in a world that is just a little off kilter right now. It gives you hope because no matter what – we will always have the music thanks to singer songwriters and artists like Don McLean. Sandy Graham/Founder & Editor in Chief Cashbox Magazine Canada