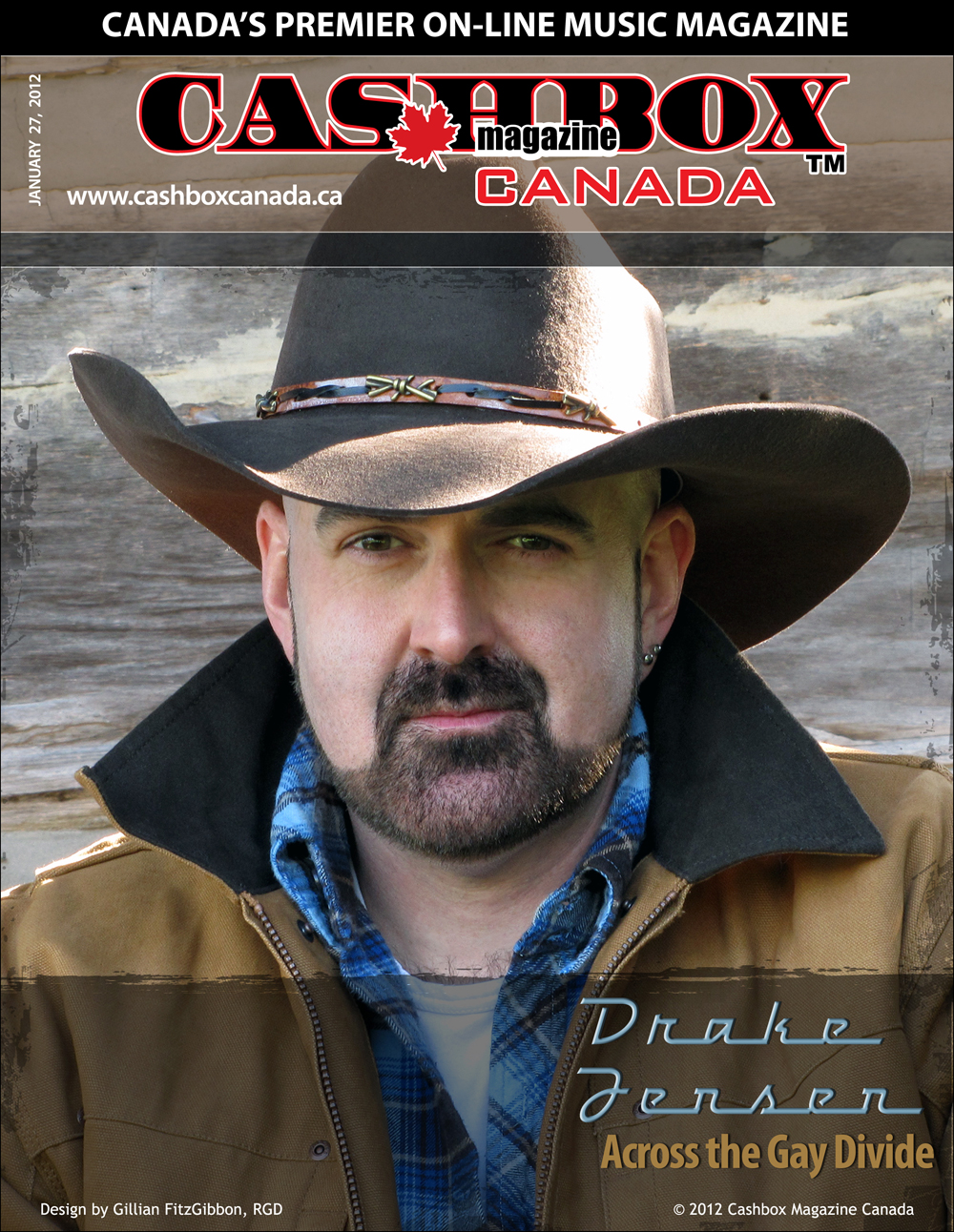 Fri Jan 27, 2012
You know that thing about greatness being thrust on you? And the one about great things coming out of terrible situations? What happens when the two come together in a perfect sick storm of fear and persecution?  Some will go under; some will struggle to the top. At the forefront of the strongest swimmers you'll find Drake Jensen, survivor, country singer and homosexual.
The son of a Cape Breton hard rock coal town, the kind of which Merle Travis said was "dark as a dungeon way down in the mine". The kind where the mind shafts are too narrow to allow for light to get in and shadows are looked upon with suspicion.
Imagine how strong and bright a light must be to beam out of a hole like that, especially when you're thrown down the hole at age 5.
Drake Jensen is a rising star on the Canuck country scene, a good looking husky guy, passionate and genuine, committed to his art and this week making his Coming Out to the world at large.
Whoa. Cojones of steel, you say. Indeed, y'all, dude has all of that and more and he'll likely have need of all of it sooner rather than later. Ok, how about right now?
"Why now? I had no other choice but to come out now. For my own self-respect number one and for my husband, Sean, the person who nursed me back to health, self-esteem and confidence. I couldn't deny that any longer."
"I was very anxiety stricken when asked that because I didn't know what to say. I thought; how can I tell these people how damaged I was? Then it came to me that I knew how, that I had to tell people how damaged I had been."
"It's simple; now I'm healed. I'm free to talk about it and be able to draw positives from it that will be helpful to others."
Redemption for Jensen arrived on the supportive wings of love and love remains the motive factor in his work and life.
"I saw a quote on Facebook that the secret to life's unfolding is not about that you're carrying baggage; it's that you can find somebody to help you unpack it. I have found that someone."
"Beyond the confines of the fact we're both men, it goes so much deeper than that, the love between us."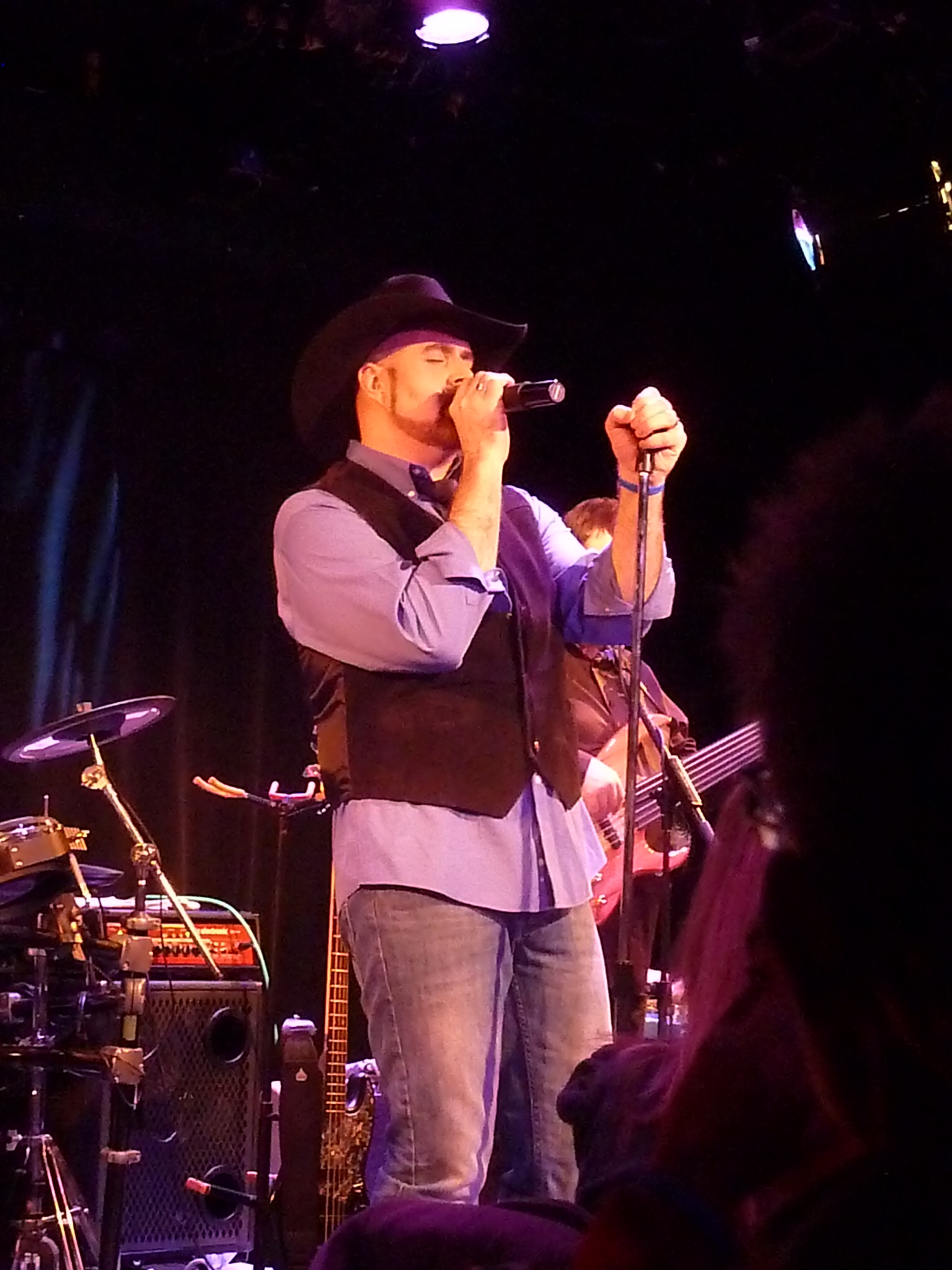 "Our love is true and real as it gets and people need to understand it's just love and that ultimately heals everything. It healed me, it brought me back to tell the world my story."
That story is an evil tale of years of abuse at home, bullying at school, trying to stay alive as a young gay in a vicious environment. Who to turn to when the very people charged with your protection turn out to be the abusers? Jensen offers his story as a beacon of hope that no matter how much you have been abused or bullied, if at 42 he can be healed, then it may not be too late for others.
"Both within the gay and straight communities, there are lots of us that are very damaged and the only thing that's going to fix that is a whole lotta love. This goes beyond the bounds of sexuality, it goes to the soul. There's a song on the upcoming album, "I Hope You Smile", which I did specifically for my only girlfriend. Remember, I was raised in a coal-mining town so I thought I should be straight so I tried. It's there for a reason, I didn't write it but I identified with it because I had such a good time with her."
"At 15, we had a great time other than the fact I was gay, so I wanted to record this song for the value of the relationship, and to show that such things are possible."
" As a child I always knew there was something different about me above and beyond the gay thing. Even during the worst of the bullying I always felt I would make it through. My small town was like a pack of wolves; they sniffed out the damaged ones and turned on them. I was that wolf that was different from everybody else but I always knew God had something special in mind for me."
As to what that might be Jensen has no doubts.
" I have been so lucky to be given so much, I have no choice but to give back. I give back through my music and through my story. I'm a homosexual musician telling my story through songs and spreading the message of love. In a perfect world, what could be wrong with that?"
In the imperfect world we live in, not so easy peasey. Country music as a genre in particular can be unforgiving and less than inclusive. Jensen, who works in and knows the scene in Nashville, has no illusions regarding the backlash.
" Probably along the lines of Yeah, some gay guy looking for publicity but I can't avoid that. The real problem is that focusing on 'gay' makes it easy to bypass the message. Which is a shame because bullying and abuse are issues affecting gays, straights, everyone in between."
" Whether it be writing my own or looking at other people's material, what I don't want is gender-specific songs. Not because I'm gay but because I don't want to leave anybody out. It's not even a gay issue it's about allowing the songs to breathe lyrically and anybody that listens can interpret it their way."
" If people who don't understand think I'm writing only from a gay perspective, well that just gives them the option not to listen. And I want to be heard by everybody."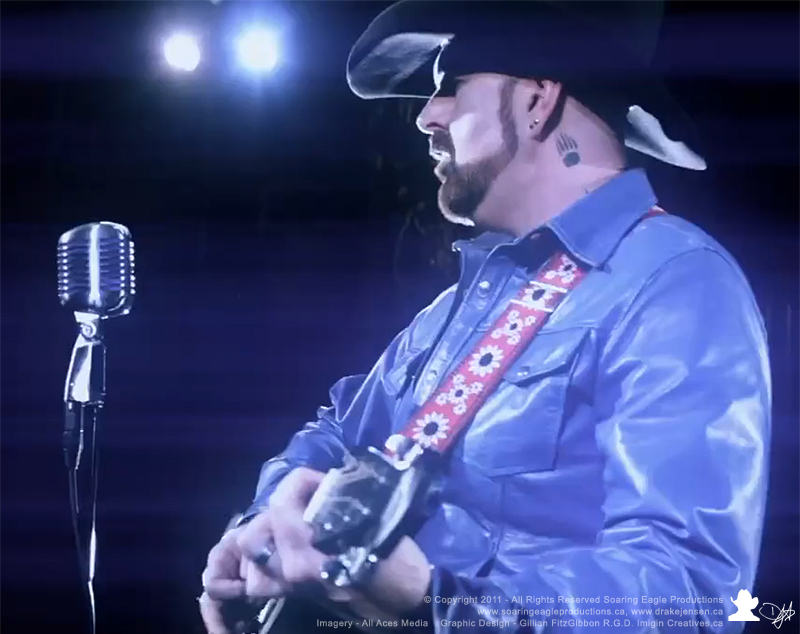 Gay or straight, the surest way to get heard by everybody is by delivering songs with broad appeal and a little something special. That'd be the Jensen pipes; as befitting an interpreter, it's an instrument that's grown and spread out considerably just in the last year. With a larger sonic palette to work with, he's now able to select from a wider range of material.
At this point, Jensen has seven songs in place for the as yet untitled sophomore album, which he expects will go ten deep. Very soon he expects to be back in Nashville to do some songwriting and check out what else might be available for the album.
First single "On My Way To Finding You" was released to radio Jan.16 and is already scoring airplay. Next up is a song of an entirely different order. Written by Toronto songwriter Don Graham, "Scars" was inspired by the tragedy of Ottawa teen Jamie Hubley's suicide in the fall of 2011, as a result of bullying. Jensen, an Ottawa area resident, was deeply affected by the event and moved to do something about it. To that end, Drake has teamed up with Bullying.org to promote their services and help save young lives.
"Do I fear coming out may damage my career? Not really, because these are issues we all have to deal with and a good song is a good song, it'll find an audience. So if I put out good music, the message goes along for the ride. I'm happy to be known as Canada's first openly gay male country artist. I wouldn't have done it if that were a problem. It's the opposite; it helps get attention for the message."
"It's so important that folks know my intentions are sincere. That this isn't about hit albums or winning awards, it's about reaching people with honesty, by being honest about everything."  Jensen considers Garth Brooks a mentor largely for being an artist who broke the boundary between country and mainstream radio and brought people to country who had never been there before.
This is where ultimately Jensen would like to be, a country artist with significant mainstream appeal.
"When I wasn't out, I felt segregated. Now I'm feeling comfortable in my own skin. And finally able to give the best of me. I had lost that for so long. It had gone away. But I was lucky, my cat came back."
Check Drake's self-scripted video for "On My Way To Finding You"