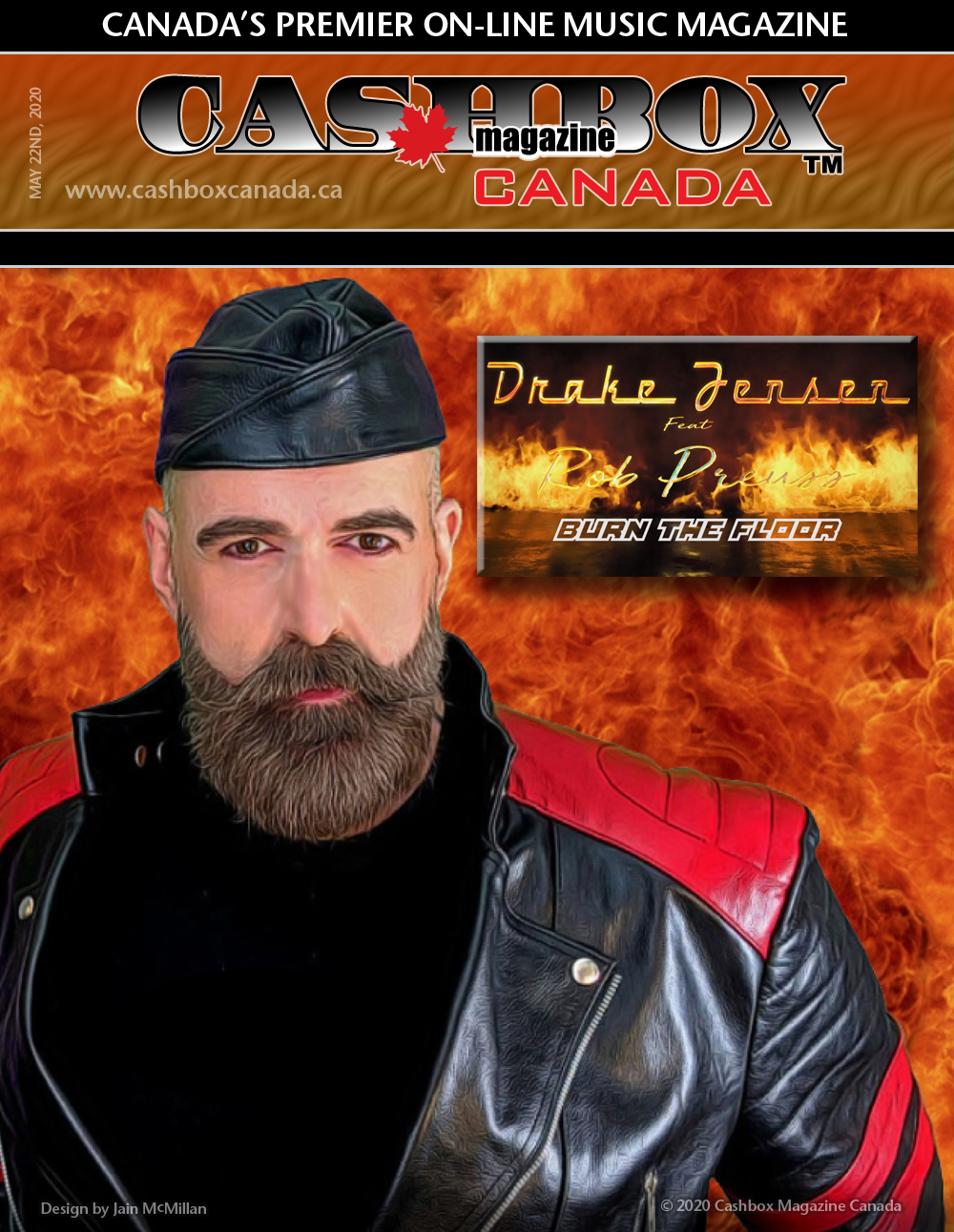 Fri May 22, 2020
When Drake Jensen started on his musical odyssey 10 years ago he had two mandates; one - he wanted to do the country music he grew up listening to in Cape Breton, Nova Scotia, "I grew up listening to real country music, Patsy Cline, Hank Williams Sr and Merle Haggard." And two - he wanted to stay true to his identity as a gay man. Being a country artist is a tough enough row to hoe  but being the first openly gay country artist doubled if not tripled his odds.
Drake was the first openly gay country artist in Canada and never once thought about not revealing his homosexuality to make the road easier, like some U.S. artists who built straight careers before coming out and that never really worked out so well.
"I'm proud of who I am and was not going to try and fool people about my preferences to get accepted. It took me a long time and lot of bullying and abuse to get the strength of my conviction. It's not been easy but worth every minute."
The courage Drake showed when he recorded and did a video for a song called Scars,  a determination that exemplifies Drake Jensen's character. The video for Scars, an anti- bullying song is harsh but real life from Drake's perspective. He was offered the chance to do two videos, one the hard hitting real life version and then a more mainstream country version that might appeal to a wider audience. But Drake declined to do a soft version, saying "I wanted people to feel the pain of the song and drive home the lyrics "the words you use when you abuse leave scars that you can't see.'" And he chose to debut the video in Nashville, Tennessee for Pride Week in 2013, at The Hard Rock Café at 2nd and Lower Broadway, right in the middle of honky-tonk central. Brave indeed.
And now Drake has just released his latest song and video,  "Burn the Floor," a daring video once again although this time a little more playful as the song is really a celebration. Drake wrote the song with Jon Hemingway an out singer/songwriter from Halifax.
Drake Jensen - Burn The Floor - Country Mix (Official Music Video) here:
Drake Jensen – (PG) Burn The Floor - Kinki Lounge Dance Mix (Official Music Video) here:
"Jon and I got together to write this song and he started playing some chords and we just fixed on the idea of making it a dance tune. I started siging "Burn The Floor" and the lyrics just flowed from there."
Then Drake returned to Ottawa and started putting the video together.
"I put out an open casting call in Ottawa not knowing if anyone would even show up. I was blown away by the turnout and the joy is evident in the video."
The record was produced by Hemmigway and included Rob Preuss, former keyboardist of the Spoons and Honeymoon Suite as well as the former associate musical director for Mamma Mia! On Broadway.and long time Jensen collaborator Jonathon Edwards. 
"The LGBTQ community has suffered a lot of divisiveness lately and I'm hoping a song like this will bring everyone together and stop all the backbiting and nonsense."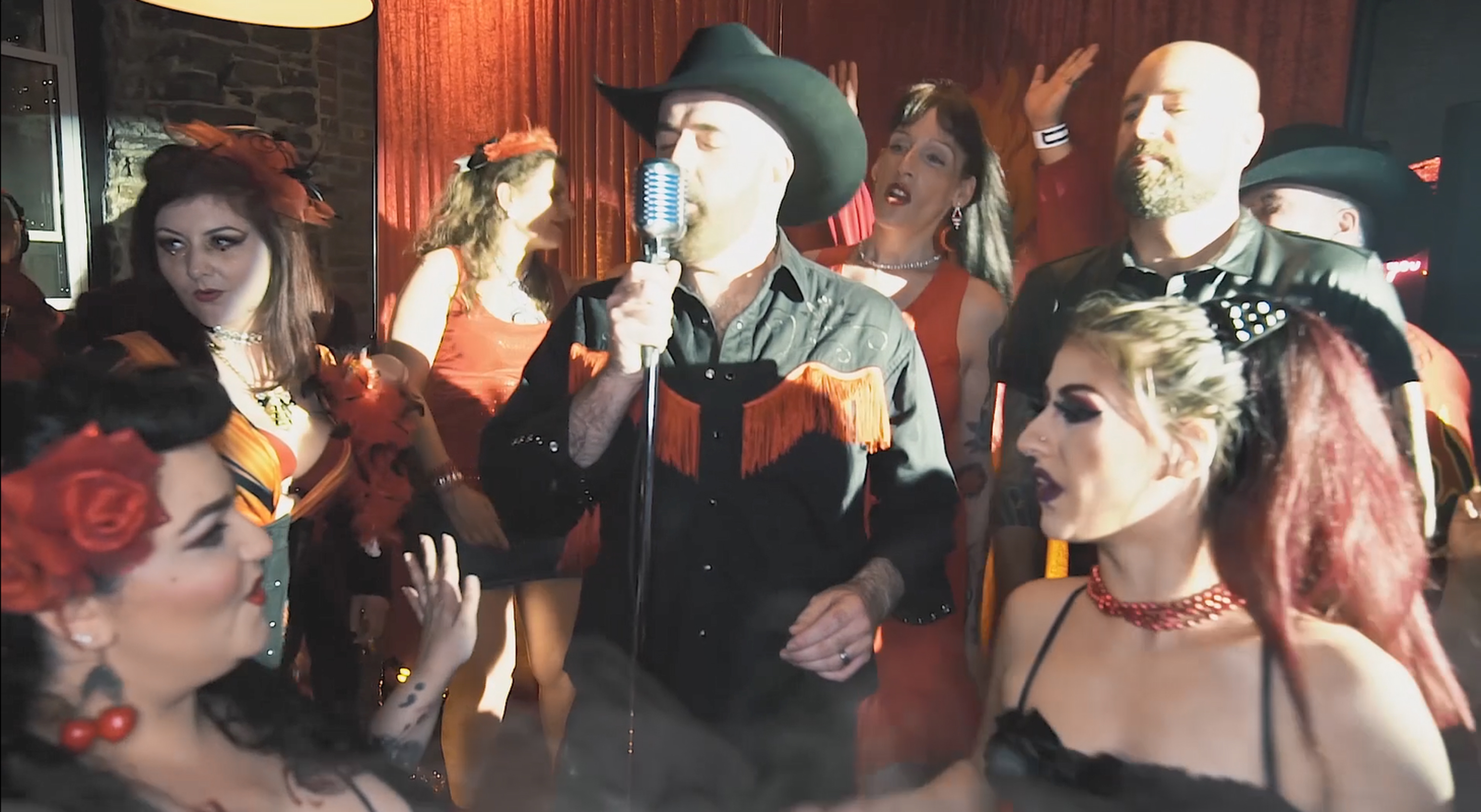 Big things are happening for Jensen including signing a deal to be represented by the Karpel Group out of New York City. The Karpel Group is a marketing and publicity agencyconnecting entertainment and corporate clientsto the powerful LGBTQ community and other niche markets.Clients include Pink and Katy Perry so Drake is in good company.
"Burn The Floor" is probably Drake's best work to date and the accolades are pouring in. The prestigious magazine The Advocate says in it's headline "This country daddy's new video is a pure celebration of queer identity."
As for Drake's take on all the excitement, "I'm blown away by the attention the song has drawn and I'm humbled by some of the praise being sent my way. I've been told I have changed history with this song and carved out a legacy. As one person said, "With this song you will live forever.'"
They say it takes ten years to be an overnight success. Keep it going Drake, you made it!
For more visit:
drakejensen.ca/
facebook.com/DrakeJensenMusic/
twitter.com/drakejensen
drakejensen.threadless.com/