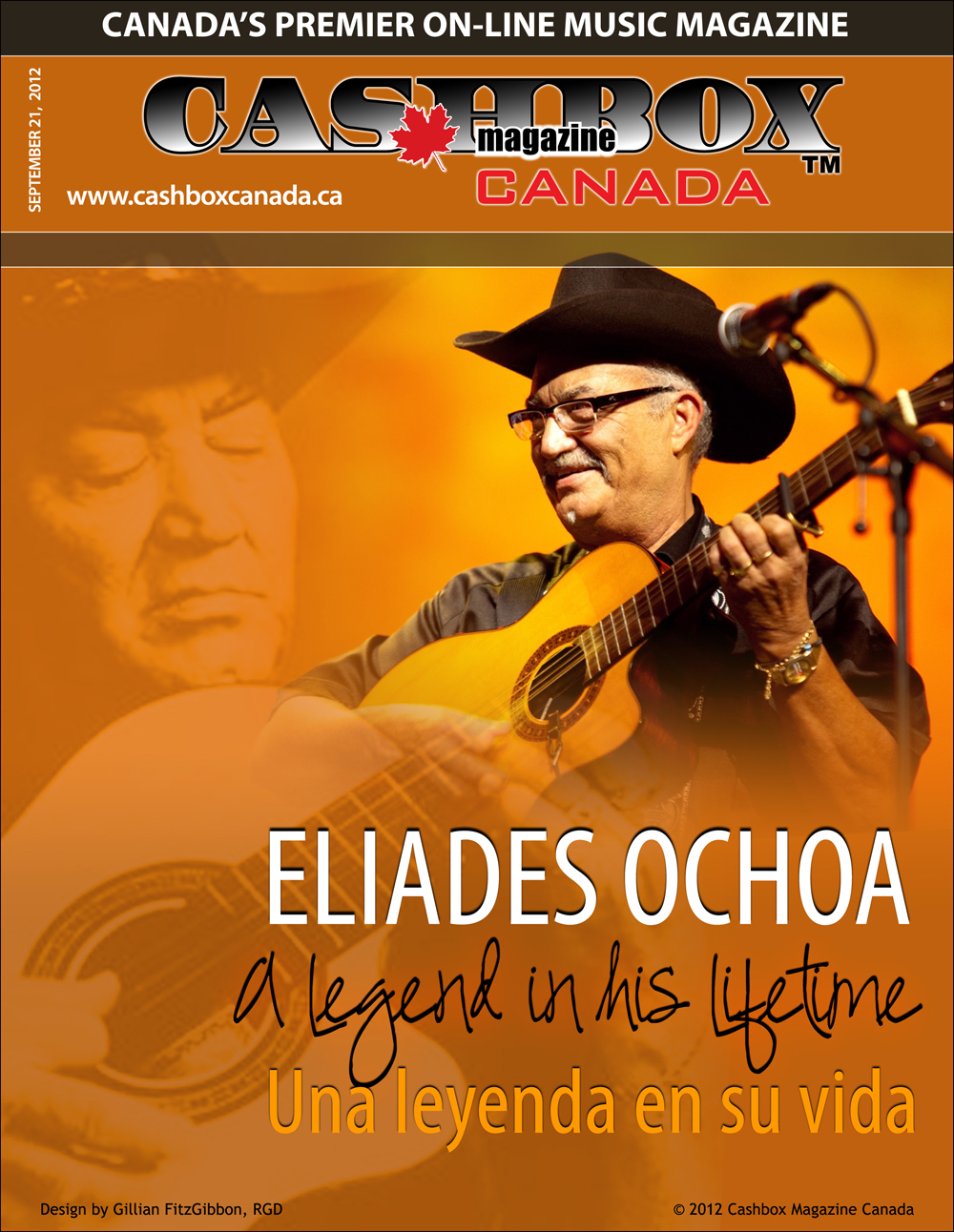 Fri Sep 21, 2012
God bless the child that finds it's calling early in life, for it may grow up to be Eliades Ochoa. In the esteemed Cuban guitarist's case, he was all of six when he plucked at the instrument for the first time in his rural home close by the old city of Santiago de Cuba. In that instant, the boy who would grow up to be called Cuba's Johnny Cash, heard the siren call of music, calling him to his future.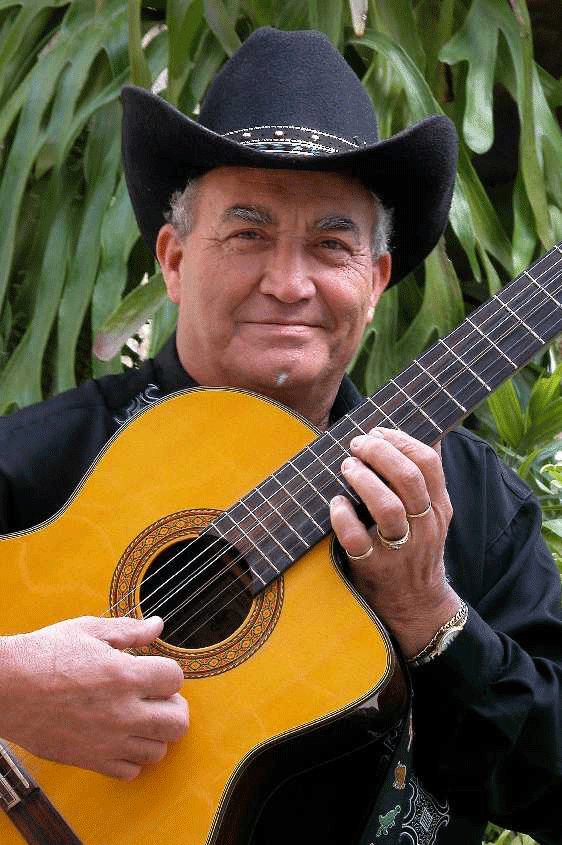 Around the age of eight the family moved to Santiago de Cuba, in financially tight circumstances. With money scarce and all hands on the wheel, in addition to odd jobs such as selling lottery tickets and shoe-shining, young Eliades started playing his guitar in the streets, graduating to the cafes and brothels of Santiago's inner city.
"I worked as a shoeshine boy by day, and in the night I would play in the ghetto, in the barrio, for tips. I know that in America, the barrio is thought of as a dangerous place, but I was always very happy in the barrio. In Cuba, barrios are just different parts of the city, and every one has its own feel, its own neighbourhood identity."
"When I pass those places today it all comes back to me vividly. That keeps me going, I get emotional about it still."
Ochoa broke into the music business in 1953 when he was hired for the house band of a local radio station. In short order, he took over the band, changed up its repertoire and persuaded the station bosses to create a show specifically for the band. The audience request nature of the show put Ochoa in direct touch with the soul and traditions of Cubans all across the island, which he parlayed into a reputation as one of Cuba's foremost musicologists, a rep he maintains today.
By 1978, the country boy had risen through the ranks of guitar players to become lead guitarist and musical director of Cuarteto Patria, Cuba's most popular band of the time. This was no small thing; Cuarteto Patria, founded in 1939, was more cultural institution than band by that time. It effect, it was what Buena Vista Social Club was to become and linking them, the towering figure of Eliades Ochoa.
At 66, Ochoa is the youngest of the old-timers who created 1997's Buena Vista Social Club album. His melodic, rough-edged voice is perfect for the down-home nuances of the Sones, Guarachas, Guajiras and other Cuban roots styles he draws from. The various genres are wrapped like fine cigars in the worldview of a man who's toured the planet and delights in collaborations such as 2010's AfroCubism, recorded with Mali's finest musicians, including international star Toumani Diabate.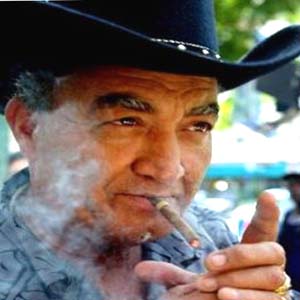 In 1997 Buena Vista Social Club scooped a Grammy Award and life changed for all its major players. It launched Ochoa into a prolific, intensely driven recording phase, which paid off with such gems as Lion Is Loose (1997) CubAfrica withManu Dibango (1998), Ochoa Y Segundo with Company Segundo (2003) and the excellent carrer compilation La collección cubana: Eliades Ochoa (2006). His Grammy-nominated album 'Sublime Ilusión (1999) featured Ry Cooder, David Helgado of 'Los Lobos' and harmonica player Charlie Musselwhite.
In 1989, in company with Segundo, Ochoa had travelled to the US to perform at the Smithsonian Festival of American Folklife, joining musicians from around the world in challenging the US cultural blockade on Cuba. It would prove to be an important move in building an activist profile.
Magical and meaningful music tied to an emerging presence in North America via videos and a Bob Dylan tour ensued that Ochoa's music not only enjoyed critical acclaimed but commercial success as well.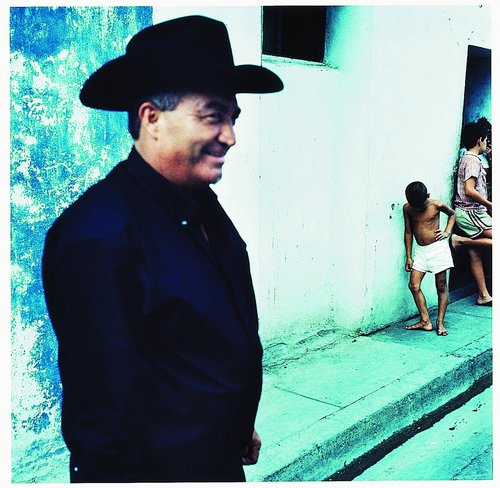 When Ochoa takes to the stage, the music that he and his band play: clattering percussion, yearning trumpets, full-blooded vocal harmonies, swinging guitars, are markers of a specific Eliades Ochoa sound. Even though he's a fierce protector and champion of Cuba's indigenous musical forms, Elidaes live and in the moment is the guy who revolutionised song by bringing percussion and horns into the mix. The guy whose unique harmonic guitar can sound like a tres (traditional Cuban guitar) or a regular guitar.
Whichever way it goes, once Ochoa strikes those strings, there will be dancing in the aisles, on the walls, on the ceiling, so elevating is the music. A tireless ambassador for the music of his country and in possession of money and fame, Ochoa maintains that for him, it's still all about the playing.
"I can make money at home, I can teach students at home and that is very satisfying. It's the love of getting out and playing, the feel of my fingers against the strings, how it feels when the trumpets come in, when I look out and see the smiling faces. The playing of it, that's for me".
As might be imagined, when the inimitable Eliades Ochoa assembles a touring band, he has the pick of the crop to choose from. For his upcoming Canadian mini-tour the line-up is Eliades Ochoa:(voice and guitar), Alain Antonio Dragonit Cotorruelo (trumpet) Osnel Odit Ravastro (guitar) Lennis Lara Castellanos (trumpet), Marcos Antonio Fernandez Lopez (piano), Jorge Maturell Romero (congas ), Jose Angel Martinez Nieves (bass) and Eglis Ochoa (maracas).
The tour opens Thursday November 1st, 2012 at Montreal's L'Astral Music Hall, continuing on Friday November 2nd at the Canadian Museum of Civilization Theatre in Gatineau and culminating Saturday November 3rd at Toronto's Danforth Music Hall.
Thursday November 1st, 2012 – L'Astral Music Hall, Montreal QC
Friday November 2nd, 2012 – Canadian Museum of Civilization Theatre, Gatineau QC
Saturday November 3rd, 2012 – Danforth Music Hall, Toronto ON
Tickets for all shows available thru Ticketmaster @ www.ticketmaster.ca or call 1.855.985.5000
http://www.eliadesochoalive.com/