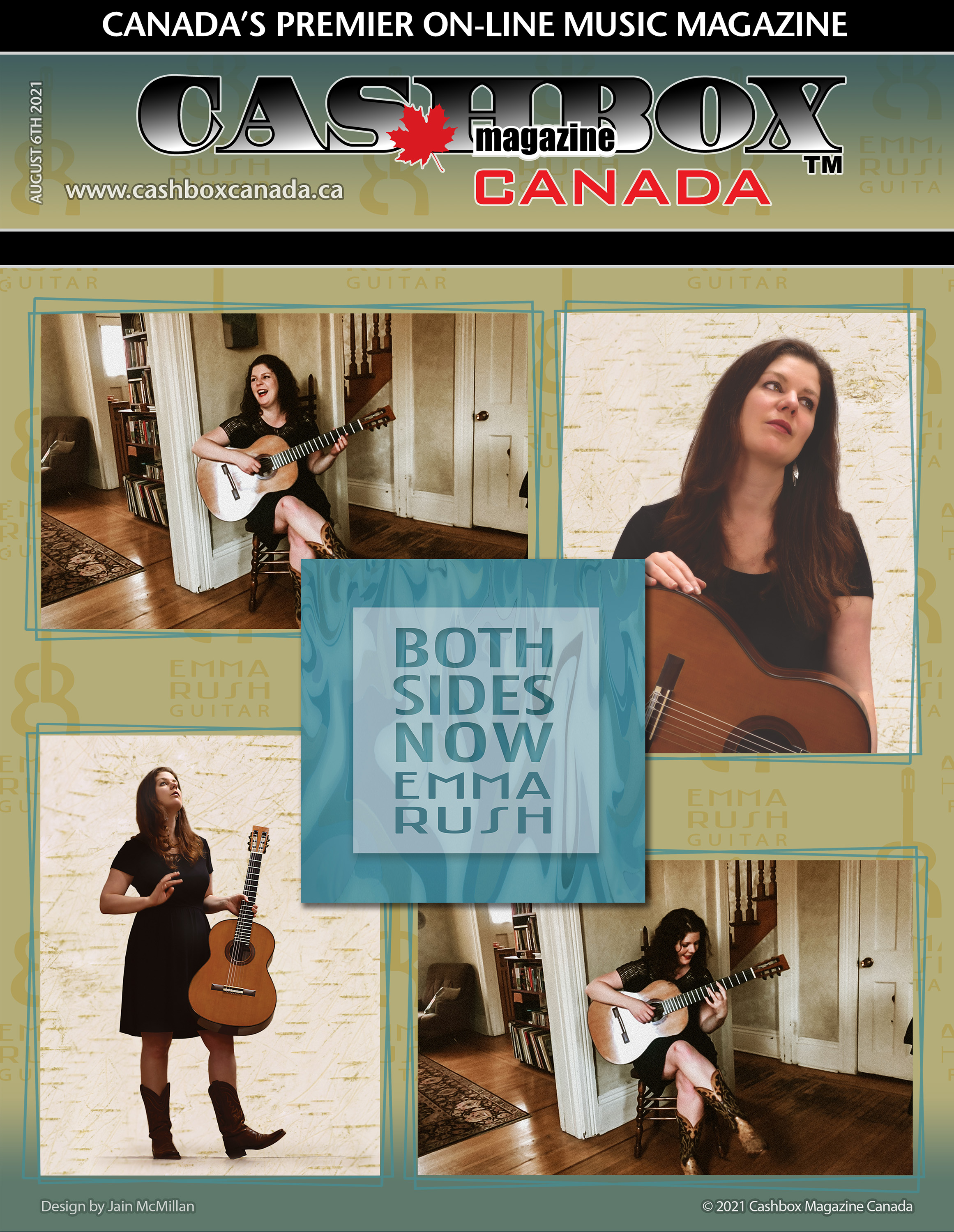 Fri Aug 06, 2021
Take a classic song, play it on a classical guitar and you create the opportunity for magic to happen. And that's exactly what Canadian guitarist Emma Rush has done. Rush took the renowned classic, "Both Sides Now", written by fellow Canadian Joni Mitchell, a version that she is now releasing as her new single.
"I recorded an album called "Canadiana", where I had performed my heartfelt tribute to some of the great Canadian songwriters and performers such as Gordon Lightfoot and Stan Rogers. One song I did not include was an iconic ballad. I had always loved "Both Sides Now", so I thought I'd record it as a single release in a sensitive and melancholy way to interpret the song the way I felt it," Emma Rush explains with the choice of her song. 
Emma Rush got started late as a guitarist, or at least what she considers late, "I didn't start playing guitar until I was 19. I played other instruments so I had a grasp and knowledge of music. I started like everyone else probably does, trying to play the current songs on a steel-string guitar, rock songs and pop songs. I wasn't very good at it so it didn't interest me. Then one night I went to see a classical guitar concert at Mohawk College and a light went on and knew what I wanted to do." And she's never looked back.
Emma Rush is passionate about bringing classical music to unusual spaces and bringing unusual music to classical spaces. She regularly tours rural, remote, and other communities where live music experiences are rare. Her concerts are intimate and engaging and feature rarely heard historical works, little-known gems of the Latin American guitar repertoire, folkloric music from around the world, and, always, music by female composers.
Give a listen to "Both Sides Now" here:
Composers are eager for Emma Rush to perform their music and she has had works dedicated to her by the Canadian composers William Beauvais and Timothy Phelan, Mexican composer Winy Kellner, and Jaime Zenamon from Brazil. Rush is enthusiastic about expanding the Canadian guitar catalogue and has commissioned new works from Amy Brandon, Dale Kavanagh, Jeffrey McFadden, and Craig Visser.
Emma Rush is an avid collaborator. In addition to her activities with Azuline Duo, Rush performs Guitar Magic concerts with acoustic guitarist James Bryan (Philosopher Kings, Prozzak). The two perform high-energy sets that showcase classical and fingerstyle guitar playing and how the two can come together. Rush has toured with Canadian guitarist Timothy Phelan and German guitarist Eva Beneke.
Rush is an award-winning artist and was a prizewinner at the Columbus International Guitar Competition and the Great Lakes Guitar Competition. She has received three City of Hamilton Arts Awards. Her work has been supported by the Canada Council for the Arts, Ontario Arts Council, Hamilton City Enrichment Fund, and FACTOR.
Rush completed her graduate studies at the Hochschule für Musik in Detmold, Germany (2006), following an honours Bachelor of Music degree from Dalhousie University in Halifax, NS (2002).
Over the past 10 or more years, Emma Rush has established herself as one of Canada's pre-eminent classical guitarists. She is well known for her innovative style and magnetic stage presence. Her tone and sound combined with flawless technique are all part of the Emma Rush experience.
"I love the guitar I have now, it's made by Jeremy Clark, 52 Instrument Company, in Montreal. The tone, the feel, everything about the guitar, makes it feel like an extension of me."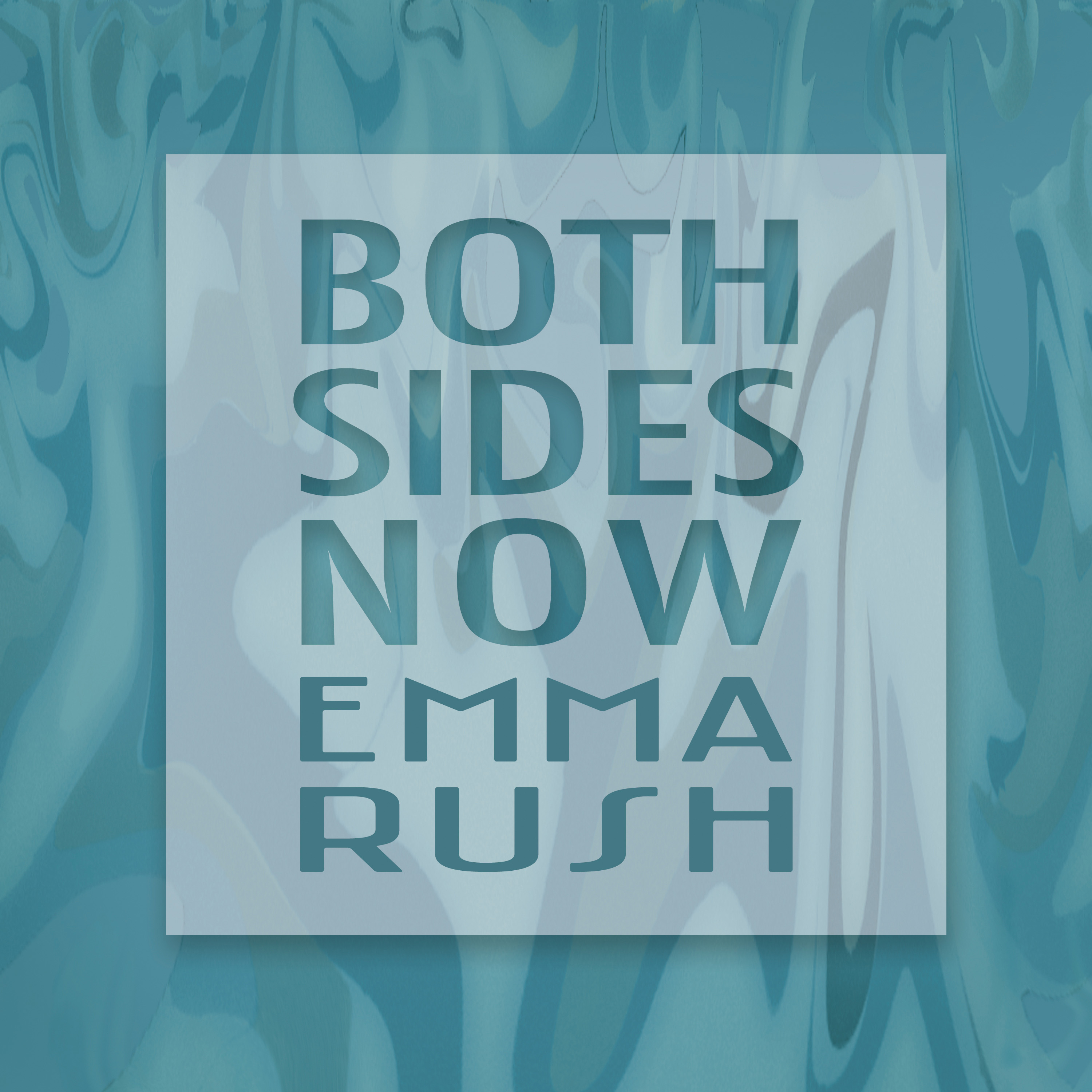 Emma Rush's concert career has gained her world recognition with tour highlights that have included a four-city tour in China, starting with the Altamira Shanghai International Guitar Festival, appearances at major guitar festivals including Festival de Guitarras Lagos de Moreno (Mexico), the Nyköping Gitaarseminarium (Sweden), and a prestigious concert at the Internationales Gitarren Symposion, Iserlohn (Germany). She performs frequently in Europe and tours throughout North America. In 2016-17 she toured extensively in Eastern Canada as a Debut Atlantic artist. She performs regularly as Azuline Duo with flutist Sara Traficante and in 2018-19 the duo toured Western Canada through the Yukon, BC, and Alberta. Rush appeared in the McMichael Gallery's Group of Seven Guitar Project documentary alongside such notable guitarists as Bruce Cockburn, Jesse Cook, and Don Ross. In 2018 Rush completed two residencies to both create and research at the Sointula Art Shed in British Columbia and in Lübeck, Germany.
Emma Rush is eager to bring classical music to places and spaces you wouldn't normally expect it and to bring original music styles to classical places and spaces. In a way, looking at music from "both sides now."
Currently Rush is booking dates and filling up her Calendar for 2022, which includes a VIP invitation to perform at Future Echoes in Nyköping, Sweden as a special guest on a Meet the Canadians show. More shows will be announced shortly with the lifting of COVID-19 restrictions.
This refreshing approach of 'Both Sides Now' along with the other songs on her Canadiana album is a must for any music lover's library. You can purchase it or learn more about Emma Rush on her website here: www.emma-rush.com.
Emma Rush
facebook.com/emmarushguitar
twitter.com/emmarushguitar
instagram.com/guitaremma/
open.spotify.com/artist/0QDKhpxOyP655kBv9UFBEm
music.apple.com/ca/artist/emma-rush/1024739896