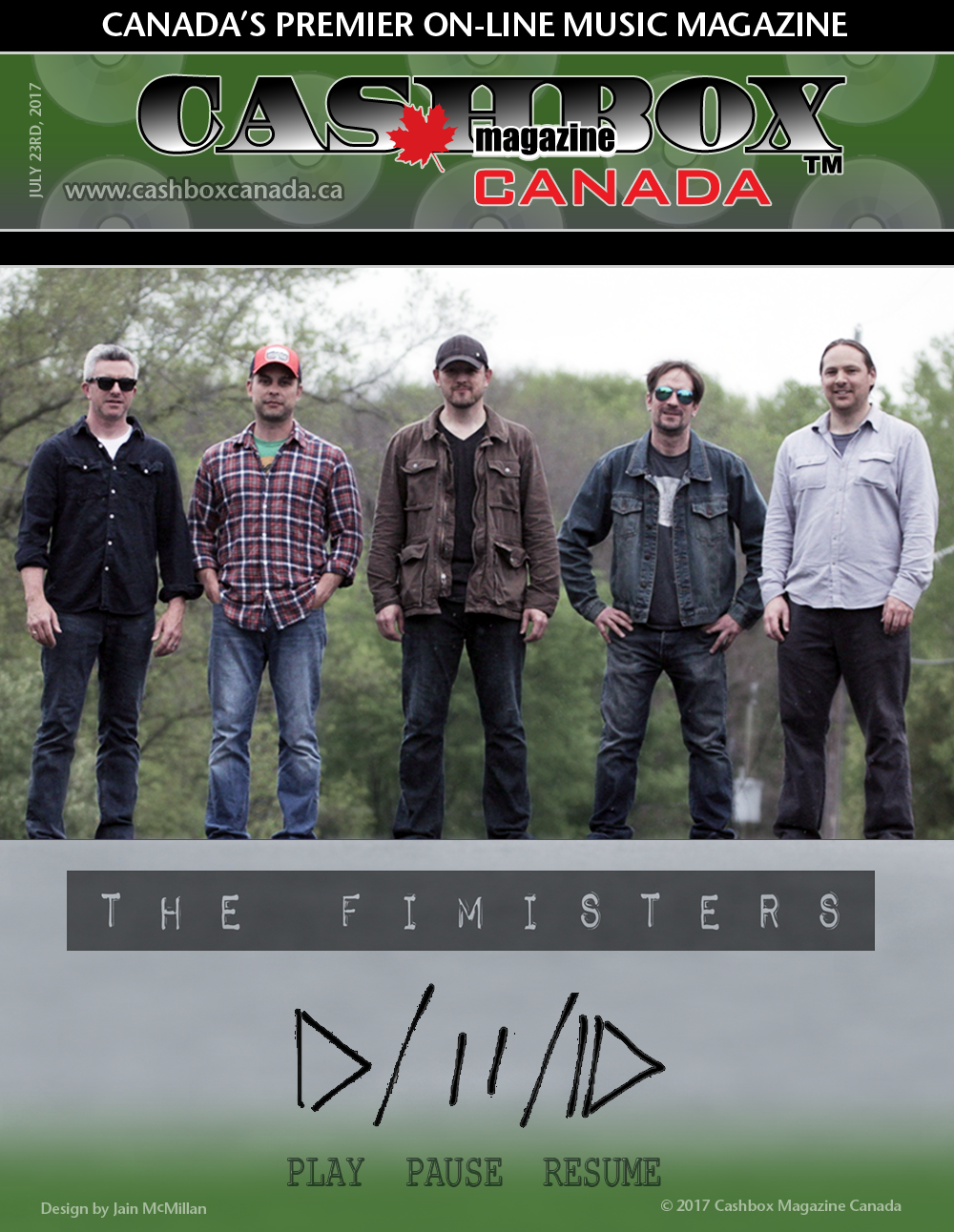 Fri Jul 21, 2017
In high school, I travelled to Kingston or sat around Colin Blamire's house to listen to these guys jam and share their passion with us all. In as many years as I have lived away from the town we went to high school in, The Fimisters had not played together. But in the last several years these guys have not only gotten back together, they have released their second album. So, when the opportunity to interview them about the new adventure in their lives came up, I was both excited and nervous, for I hadn't seen these guys in 20 years!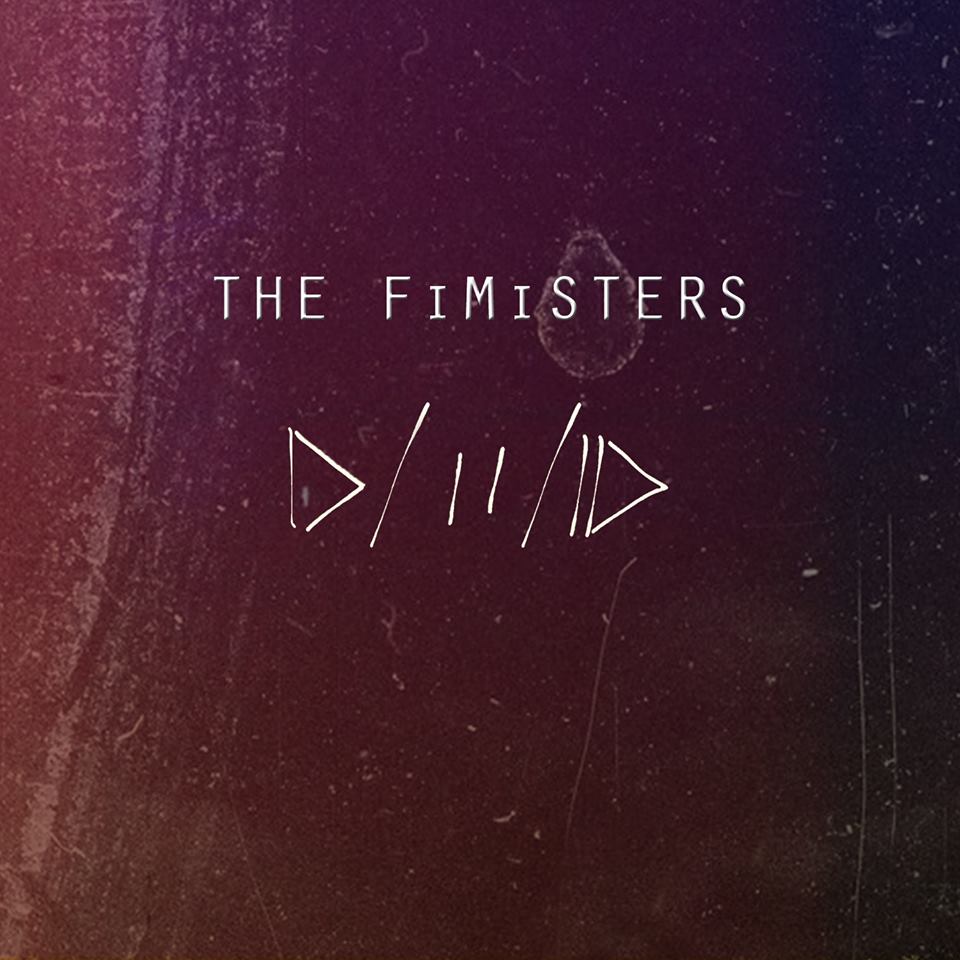 I got to have lunch with Cory Gauvin and Basil Wood just after they picked up their new CD's, titled Play/Pause/Resume to chat about it and catch up with them on the years that had passed since we had all finished our high school careers. They also filled me in on Andrew Gilchrist, Colin Blamire and Rob Gillet, as they couldn't join us.The CD is aptly named as it follows their musical career as The Fimisters. They played, they paused and 20 years later they have resumed. Thanks for my copy guys, I am truly enjoying it!
It was great to hear about their families, what they have been up to and, of course, about how the guys rejoined forces and began recording their second album.
When The Fimisters went their separate ways in 1996, the guys did many different things. Besides growing up, living life, some getting married and having kids, music continued to touch their lives. Colin and Rob both played with other bands over the years. Colin with Glorious Sons and Rob continue to this day to play with members of The Tragically Hip out of Kingston, Ontario. Basil became a firefighter, Cory a welder and Colin sells custom units for nuts and bolts around North America.
It was in 2015 that several circumstances started the ball rolling to get these five guys back together and start recording their new album. The first was Tanya Petter, sister of one of Cory's best friends that lost his life way too early. "Craig's Song" was written by Cory in memory of his great friend. Around the day that would have been Craig's 40th birthday, Cory shared with Tanya the lyrics. She insisted it needed to be brought to life and would help in any way she could. It was to be the first song recorded by the band for this album and the only song on the album that was recorded in Kingston at North of Princess Studios.
Katrine Laframboise, a photographer, had offered to take their photos if they ever needed those services. And lastly, the two Seans- Doyle and O'Donnell. While sitting around with friends, having some beers and listening to old albums, they came across The Fimisters first, self-titled album, and thought "Wouldn't it be great to get The Fims back together?". Mr. Doyle pursued that question and got results!
The rest of the CD was recorded in Basil's home studio – Sound Cellar Studios. Something he decided he would build, not just for the sake of the band, but to share, build and explore his love of music.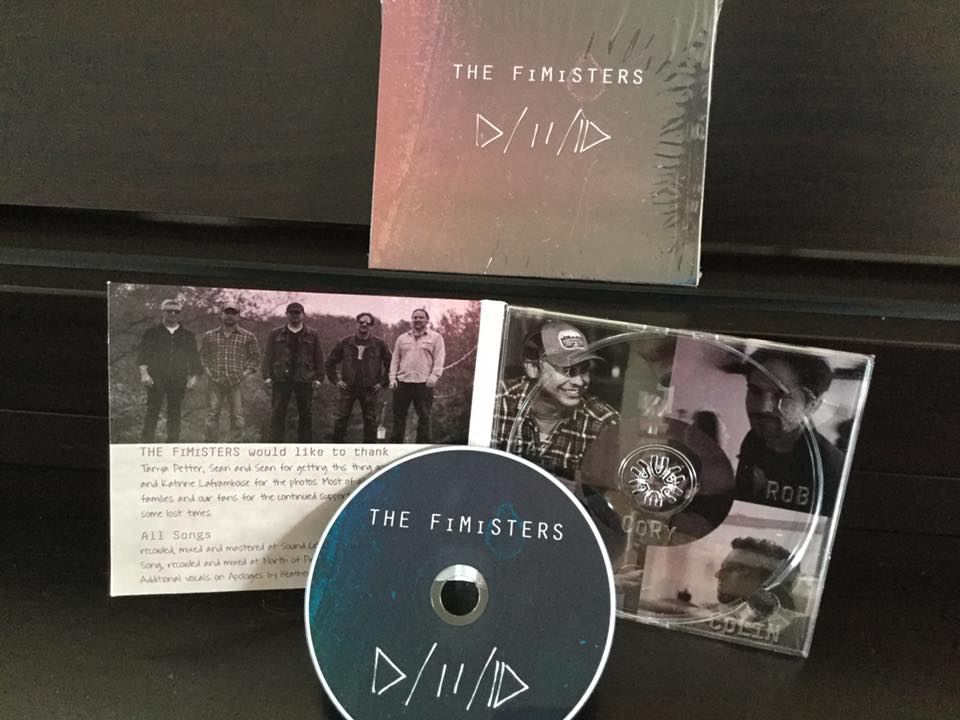 The guys wanted to emphasize that most of the songs on their new album have been hanging around in limbo since they parted ways all those years ago. Most of the songs were written back in the 90's. They felt they owed it, not only to themselves but to their fans as well, to get them out there and tie up loose ends from their past before moving forward. For the future together, they hope to explore a new and modern sound. I am sure it will be an amazing adventure for them, with a great product in the end for us to enjoy!
With Cory writing the lyrics, the rest of the band, Andrew, Baz, Colin and Rob, step in with their own special talents to give life to Cory's words. The guys have such an eclectic range of influences they all draw from that it has given The Fimisters their own unique style. With each song you listen to, you can catch hints of those influences – The Cure, Smashing Pumpkins, Main Stream Alternative, The Tragically Hip and the list goes on.
When I asked Basil and Cory how things are different now vs.when they played together in high school, the unanimous answer rang out, NO PRESSURE! Another difference - when they were younger and they made mistakes on stage, fans were more forgiving because they had great talent for young artists. Nowadays there isn't so much forgiveness. Nerves are still present before a show, but vary in intensity depending on the venue.
The future for these guys holds a lot of 'Just keep having fun', and with the support and love of their spouses and families, they can keep doing that! Especially with a recording studio at their fingertips.
The Fimisters are currently on rotation at 91X FM Alternative Radio. Head to their Facebook page to sample their music, and you can purchase their CD right there by clicking SHOP NOW.
Facebook facebook.com or visit Instagram - instagram.com. Keep an eye out on their Facebook page for upcoming performances in a town or city near you.
I am hoping I will get to see them play soon, so I can see all the guys again!
Editor's Note: Located in Trenton, Ontario TheFimisters are: Cory Gauvin– Vocals, Rob Gillet - Lead Guitar, Basil Wood - Guitar/Vocals, Andrew Gilchrist – Bass, Colin Blamire - Drums
From The Fimisters, "One fine day in the 90s five friends in high school got together to form a band. One left for school. Another came on board. Another left for school. Someone new joined in. Then they left too and the band got somebody else. But then things fell apart. About 20 years later the guys realized just how much music and fun they left on the stage. So here we are. Again."
For more information visit the website @ fimisters.com/