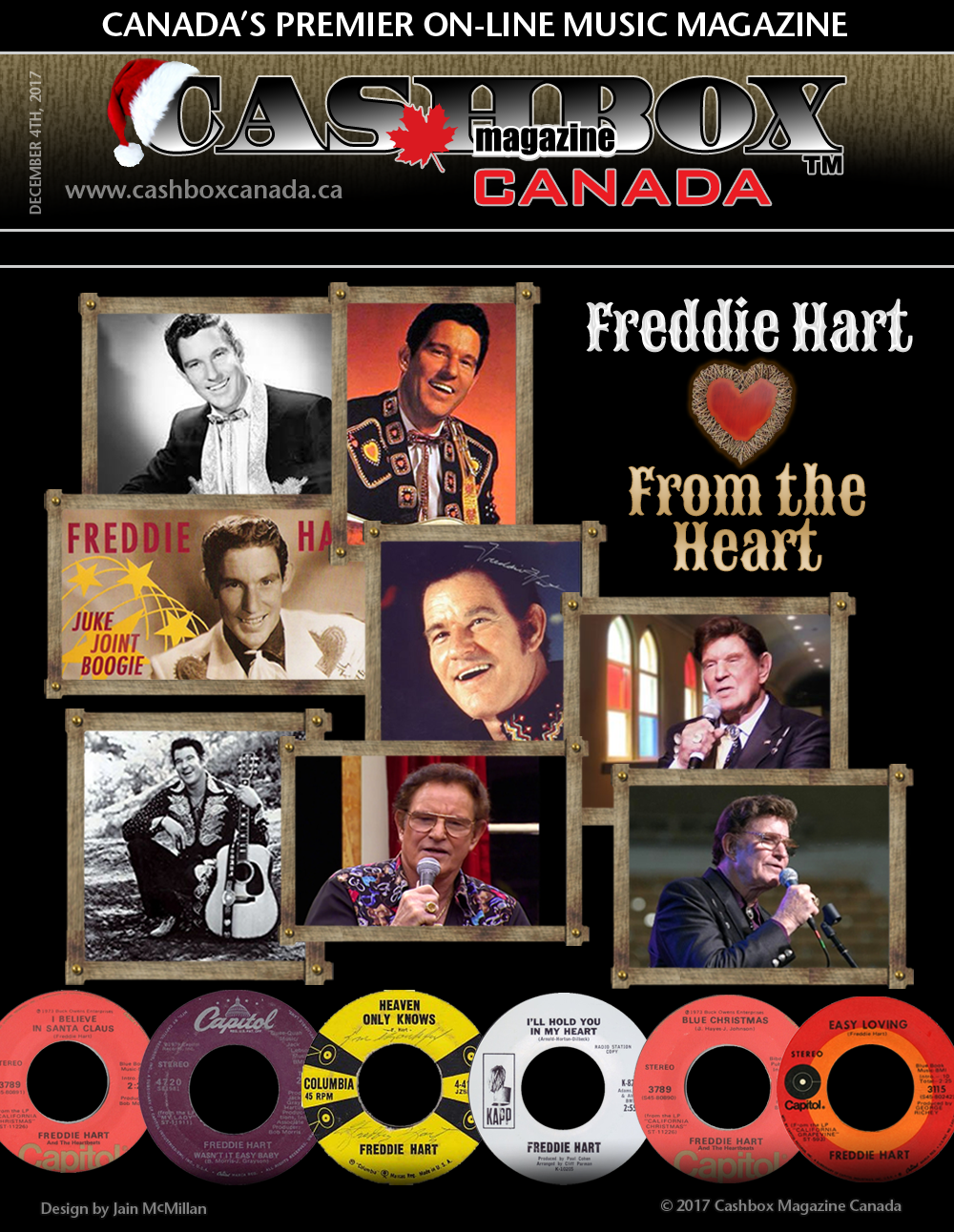 Mon Dec 04, 2017
Freddie Hart was born in the tiny town of Loachapoka, Alabama and moved to a sharecropping farm in Phenix City, Alabama when still an infant spending his childhood in nearby Phenix City, Alabama.
Freddie Hart has come full circle. In 2001, Hart was inducted into the Alabama Music Hall of Fame. And a few years later, Phenix City declared a major east-west street Freddie Hart Parkway in his honor.
Freddie has seen it all in country music and after 7 decades on the scene not only has he seen it all, he's met them all. "I remember meeting Hank Williams at the James Robertson Hotel in Nashville, just up from the Ryman, in 1949. What a nice generous and talented man," Freddie said from his home in California. "What really changed everything for me was when I met Lefty Frizzel in 1951 in Pheonix Arizona. He took me under his wing and took me on the road with him. He'd get me up on the stage to sing a couple. I had to sing covers cause I didn't have any of my own, and I would introduce him on stage and then I went back to California with him."
Freddie joined Lefty's band for a year and it was through Frizzell that Hart got his first recording contract with Capitol Records in 1953. He released several singles including his version of "Loose Talk". In 1958, Freddie signed with Columbia Records and had his first chart hit with "The Wall" in 1959 and his biggest hit for the label in 1960, "The Key's In The Mailbox." Freddie's early career break came when Carl Smith covered his song "Loose Talk" in 1955. Other notable artists that have cut his songs include Patsy Cline with "Lovin' In Vain", George Jones did "My Tears Are Overdue" and Porter Wagoner who cut "Skid Row Joe." In 1965, Freddie signed with Kapp Records where he had a few Top 40 hits between 1965 and 1968, including "Hank Williams' Guitar" in 1965, "Born A Fool" and "Togetherness" both in 1968.
In 1969, Freddie returned to his original label Capitol Records and was a big part of the Bakersfield sound when he signed with Buck Owens' songwriting and management company." I was more apart of the Bakersfield sound than the Nashville sound although I dearly love both. You know, we had the Opry in Nashville but not everyone knows that the Town Hall Party in California was the west coast sister of that show. Most Opry stars would play the Town Hall Show."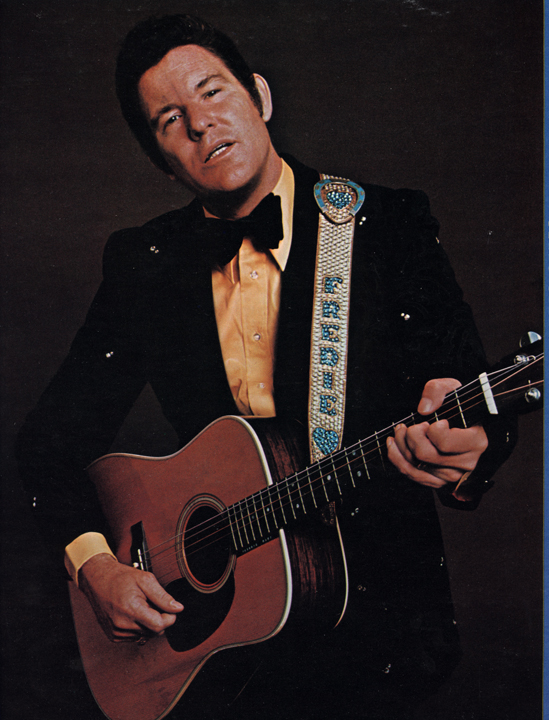 In 1970, he scored a Top 30 hit with "The Whole World's Holdin' Hands". And Freddie 's song "Togetherness", became a big hit for Buck Owens and Susan Raye.
But in 1971, Freddie's world was about to change. He released a song that he wrote called "Easy Lovin'" which began rocketing up the charts and by September, it was No. 1 and stayed there for three weeks. "Easy Lovin'" was Song of the Year two years in a row, 1971 and 1972, a feat accomplished by only two other songs, "You Were Always On My Mind" by Willie Nelson and "He Stopped Loving Her Today" by George Jones. "Easy Lovin''' sold over a million copies and was awarded a gold record by the R.I.A.A. in November 1971. The album of the same name also went gold and the song won a Grammy Award for Freddie Hart.
"Easy Lovin'" was a springboard to success as Freddie Hart and the Heartbeats had a run of Top 5 hits with "My Hang-Up Is You", six weeks at No. 1 in 1972, "Bless Your Heart" No. 1 in 1972, "Got the All Overs For You (All Over Me)", No. 1 in 1972, "If You Can't Feel It It Ain't There" in 1973, "Super Kind of Woman" No. 1 in 1973, "Trip to Heaven" No. 1 in 1973), "Hang In There Girl" in 1974, "The Want-To's" in 1974, "My Woman's Man" in 1975, "The First Time" , 1975, "I'd Like To Sleep Till I Get Over You" in 1975 and "The Warm Side of You" in 1975.
With the success of "Easy Lovin'" and other songs, he'd written Freddie gained some financial independence owning a publishing company, a school for the blind, a trucking company, and a chain of martial arts studios, his passion as he was as a master of karate.
Throughout the 1970s, Hart continued to have hits including "You Are The Song Inside Of Me", "That Look In Her Eyes", "Thank God She's Mine", "The Pleasure's Been All Mine", "Toe to Toe" and "Wasn't It Easy Baby". His last Top 10 hit came with the hit "Why Lovers Turn to Strangers" in 1977, which peaked at No. 8.
In 1980, Hart signed with Sunbird Records, getting a Top 20 hit with "Sure Thing" that year. He followed this up with 3 Top 40 hits in 1981.
His love of country music has never diminished but his attention now is in the Gospel field. "At this stage of my life I feel closer than ever to the Lord and I have been so blessed to have had three number one songs from my 'Witness To The Lord' album. I can't thank the fans enough for allowing this old country boy to still allow me into their homes and hearts. If I could have one wish it would be to give the whole world a big ole hug and tell them I love them all."
And that ladies and gentlemen is Freddie Hart - from the heart.