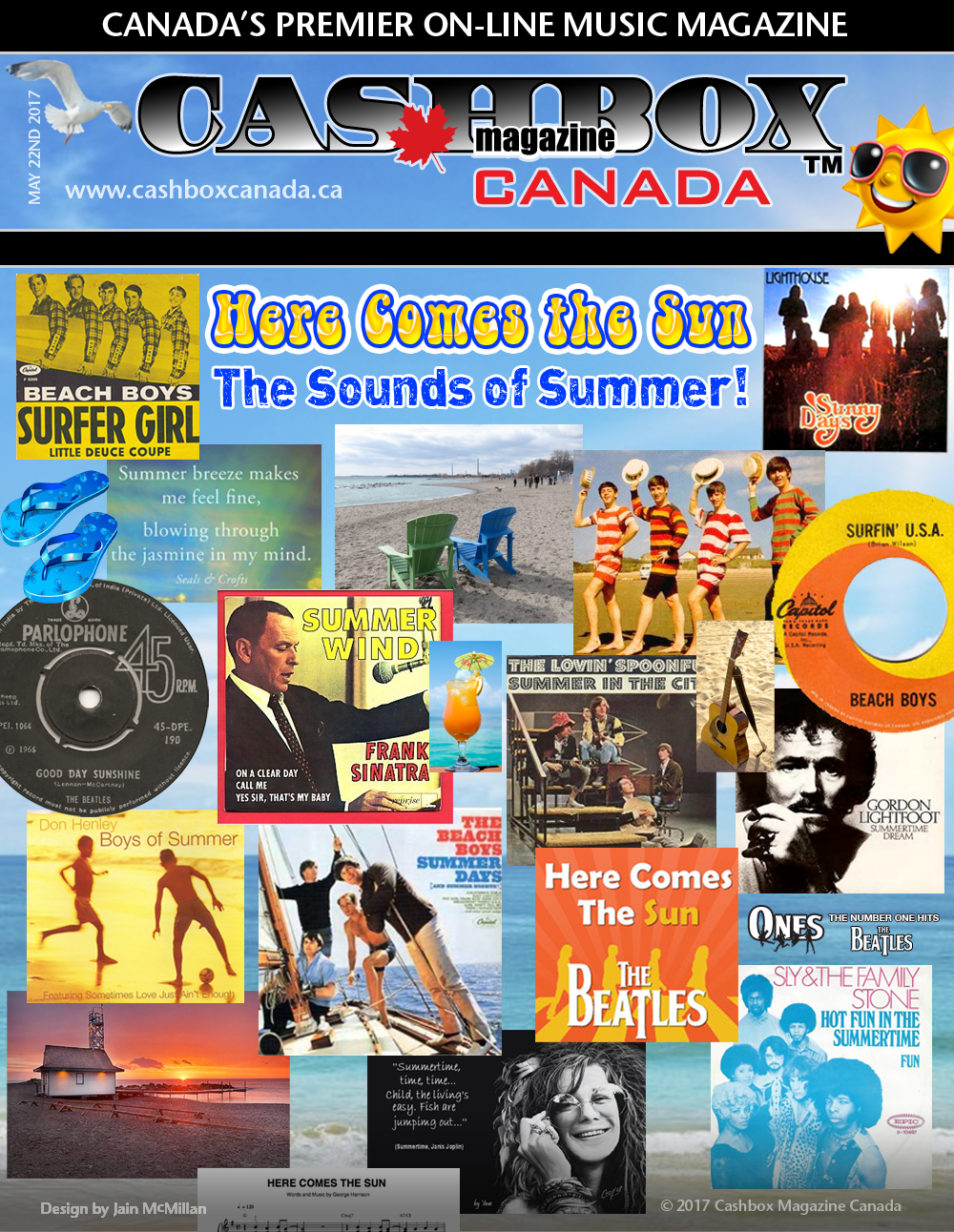 Fri May 19, 2017
Every year around this time when winter has finally played itself out and summer is warming up for its annual residency, everything starts to change. The greens return, the sky becomes a deeper blue and the golden sun is once again the star of the show. And music on radio and playlists changes as well. Used to be you planned releases around the seasons and certain songs were held back as "great summer song" material. Some of these hits are still being played or covered today. Nothing says summer, even 60 years later like "Summertime Blues", Lovin' Spoonful's " Summer in the City", and of course don't we all feel better, practically or metaphorically, when it's " summertime and the livin' is easy, fish are jumpin' and the cotton is high?"
Some of the following list is from last year's informal poll and some are from today. Hopefully this will make you think of your favourite summer song.
BOYS OF SUMMER..DON HENLEY Incredible guitar theme by Mike Campbell of Tom Petty and the Heartbreakers, and Henley nails the lyrics. Feels like a hot summer night with windows down driving down the PCH.....watching the waves crash into the shore. - KEVIN MONTGOMERY NASHVILLE SINGER/SONGWRITER/ADVENTURER
"Dance" by Canadian act Deja Vu. Summer of 1976. It was "our" song of my first teen crush. We met when I took a camping trip with my aunt and uncle. The camp ground had a guy who was a full-time DJ. He would go into Peterborough and buy the latest CHUM Top 40 singles and play them for us kids every Friday. I fell in love with a cute blonde with freckles. Sharon Partridge. The first of many Sharons in my life.- JAIMIE VERNON AUTHOR CANADIAN POP MUSIC ENCYLOPEDIA 
SOMETHING IN THE AIR THUNDERCLAP NEWMAN -1969 It was everywhere, all the time. I could play it (I sure as heck couldn't sing it - the highest note demanded is an Eb !!) The piano was delightfully loony and inappropriate. I also liked TIME IS TIGHT by BOOKER T AND THE MGS. (You didn't have to sing that.) Same year. It was the year of my first professional band.- GEORGE BOWSER (BOWSER & BLUE)
From singer/songwriter MICHAEL SPILLANE THE SUMMERTIME MUNGO JERRY  'It was my all time favourite summer song. Brings back my Swansea memories of youth spent on the Gower coast, playing in bands and being young!' -MICHAEL SPILLANE - SINGER/SONGWRITER/PERFORMER
 I grew up in Cape Cod and every summer in.  Hyannis Port in my grandmother's gray shingled house surrounded by red wild rose bushes. The sand dunes were my playground. THE SUMMER KNOWS BARBRA STREISAND reminds me of my carefree summer days and nights. Personifying summer in the lyrics as a person is brilliant. So romantic. I love the music of Michel Legrand. It is the perfect mix of my Anglo/French background in Quebec and the austere Atlantic ocean of my childhood.  LISA HARTT Canadian icon and legendary singer/songwriter/performer (THE LISA HARTT BAND) 
I guess it depends what era. Eddie Heywood from the 50's, George Bensonalso, but my fave off the top of my head is BILLY STEWART'S SUMMERTIME - DEAN HAGOPIAN RADIO INDUSTRY VETERAN DJ
Anything by CARL PERKINS, CHUCK BERRY or RICKY NELSON...For some reason I think of CROSBY STILLS NASH & YOUNG NEIL YOUNG'S HELPLESS. I guess the mention of North Ontario etc. - BRUCE GOOD 8 TIME JUNO WINNER, PRESIDENT OF THE CMAO
It isn't a summer song but whenever I hear GENTLE ON MY MIND by GLEN CAMPBELL it takes me back to summer at my grandmother's house walking by the railroad tracks. Great lyrics that still resonate today! - DON GRAHAM – SINGER/SONGWRITER/JOURNALIST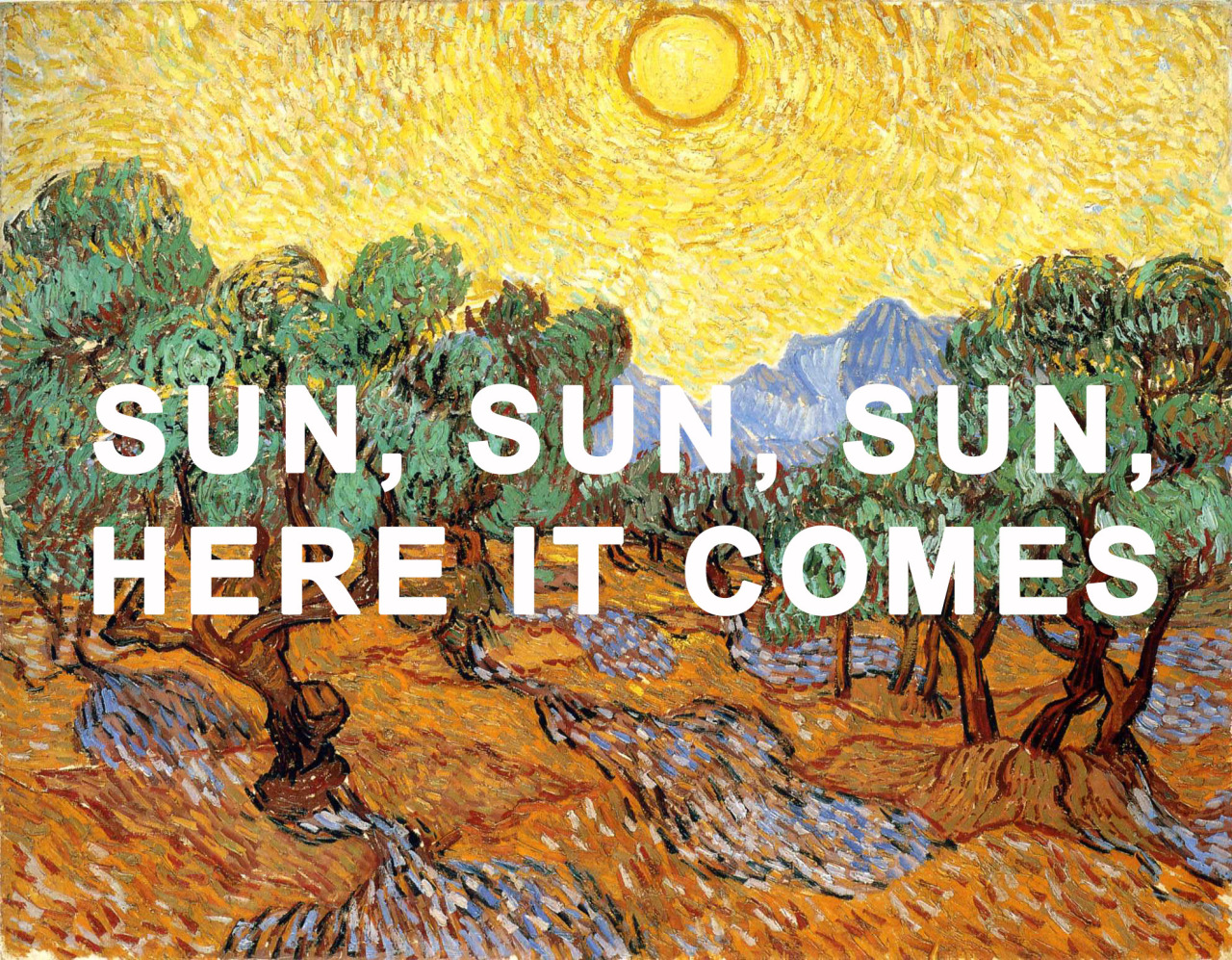 HOT FUN IN THE SUMMERTIME – SLY & THE FAMILY STONE because it was hot fun in the summertime back then ! - BILL HILL (LEGACY ARTIST JB & THE PLAYBOYS) RECORD PRODUCER
CRYSTAL BLUE PERSUASION TOMMY JAMES AND THE SHONDELLS– I played a show with him a few summers ago and that song still does it for me ! - ANDY KIM –HIT SINGER/SONGWRITER
My fave summer song? FISHIN' IN THE DARK by THE NITTY GRITTY DIRT BAND! - JASON MCCOY COUNTRY SINGER/SONGWRITER
It's not really a summer song but it was released in the summer & wefirst played it at a gig in Fitchburg Mass in the sixties: A WHITER SHADE OF PALE PROCOL HARUM - GEORGE GARDOS SONGWRITER/BASS PLAYER
Ours is THE THINGS WE DID LAST SUMMER, FRANK SINATRA. During our teen years and our courting days. Lyrics were 'the things we did last summer I'll remember all winter long. Eventually we got engaged at asummer cottage. Ann and I have been married for over 60 years. THEME FROM A SUMMER PLACE by PERCY FAITH a Canadian! - ED PRESTON PRESIDENT RCA RECORDS (Retired)
I have five songs that come to mind and always remind of summer…
1) SUMMER IN THE CITY (BY THE LOVIN' SPOONFUL)
2) PENNY LANE (THE BEATLES)It came out in the spring but they played it all summer (along with STRAWBERRY FIELDS) and it describes a summer day so perfectly. Plus it's so bright and poppy sounding.
3) IN THE SUMMERTIME (MUNGO JERRY)I really was sick of the song when it came out as they played it soooooo much. But now when I hear it, it conjures an era of convertibles, picnics at Emerald Lake, swimming, and AM radios. I spent 2 weeks camping with 4 friends when I was about 14 and every time a song comes on the radio that was on the 1050 Chum Chart those 2 weeks, it takes me right back there.Lots of songs remind me of summer.
4) And though you don't hear it as much, JOHNNY RIVERS' SUMMER RAIN. melancholy, but summery.
5) Also there's SUMMER WIND by FRANK SINATRA and any of those BEACH BOYS surfin' songs. Especially 'GOOD VIBRATIONS'.
They just don't sound as good in the winter do they? - WENDELL FERGUSON CCMA AWARD WINNING GUITARIST
HOTEL CALIFORNIA by THE EAGLES...don't laugh, it was an 8 track. I grew up in Hanover, Ontario (Grey/Bruce County) In the winters we got two weeks of snow days and in the summer we got pure heat and humidity. This story is not for the faint of heart or those of right and wrong. When it got hot and there was a bush party to go to we'd hop in my parent's 2nd car (a shit box Vega with an 8 track) 4 guys and a case of beer. We'd go gravel runnin', which means you cranked the tunes and drove around gravel back roads drinking beers in the car. Still to this day I can pop a bottle with a lighter or a seatbelt. We'd pull the car up to the fire when we got to the party and left the windows down so everyone else there could one of the greatest bands of all time...THE EAGLES
PS: no one should drink and drive...times were different then..I am old… lol. - JAIMIE WARREN – AWARD WINNING SINGER/SONGWRITER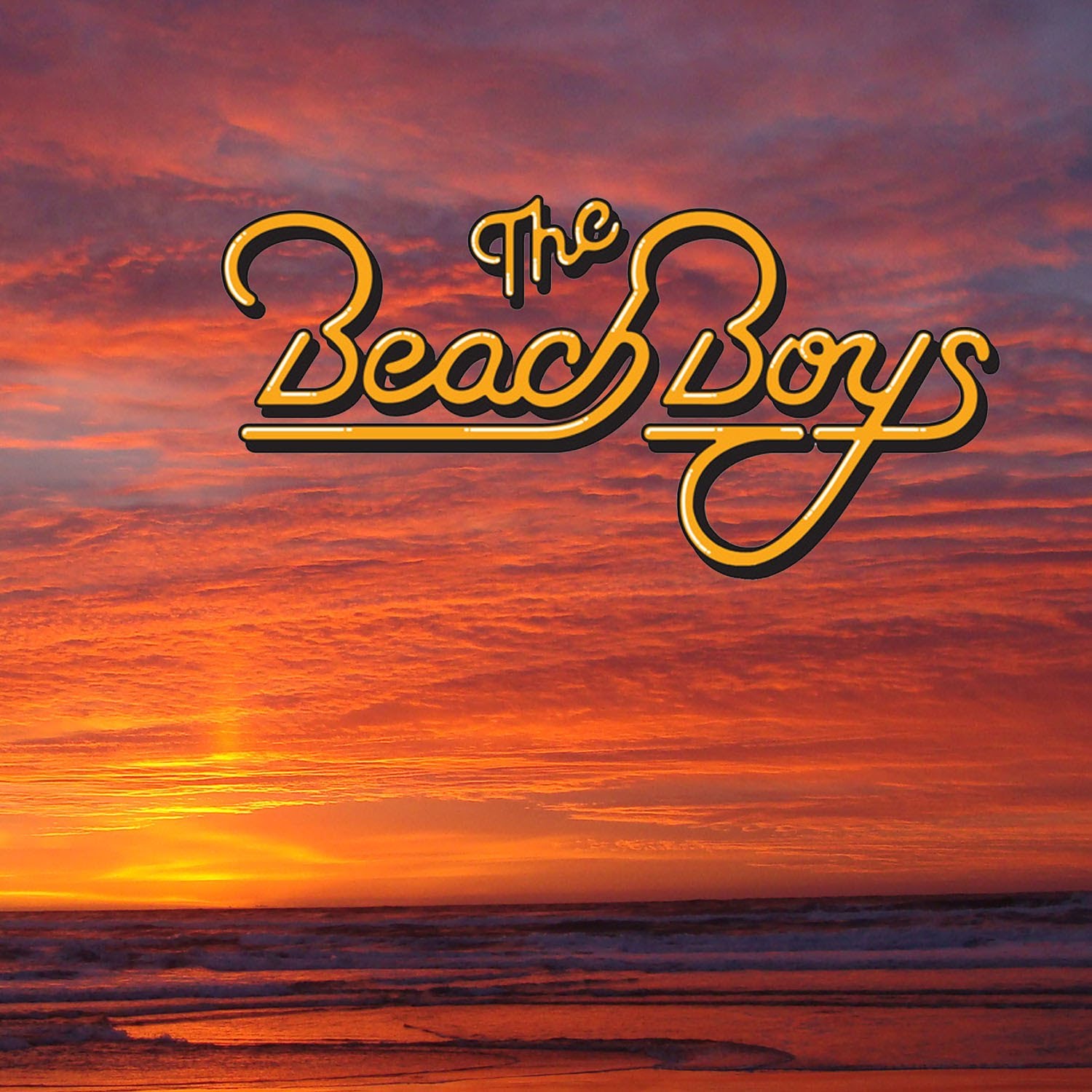 GOOD VIBRATIONS from THE BEACH BOYS and THE BEATLES' PAPERBACK WRITER - the summer I arrived from the UK was extremely hot and I stayed in a rooming house for the first few weeks but there was little air inside so we would go across the street to a local parkette and join others and listen on a little transistor radio - likely 1050 chum AM, they always played great music and those two songs remind me of that relatively stress-free time.
-  JANE HARBURY JANE HARBURY PUBLICITY
There are moments in my life when I hear a song that immediately take meback to my summers as a kid – hearing SURFIN' USA by THE BEACH BOYS or BABY TALK by JAN AND DEAN from years gone by but the delightful SUGAR, SUGAR by THE ARCHIES tops them all. A complete charm of a pop song (and co-written by Canadian ANDY KIM) it's a genuine heart-stopper. Forget if you liked Betty over Veronica, this was the #1 song of the year in North America during the Summer of Love. 40 years later, you can't help but smile when you hear it because the entire 2:48 is an earworm. Not bad for a bunch of 'cartoon characters.' - ERIC ALPER E1 ENTERTAINMENT
I'll choose THE LETTER by THE BOX TOPS, though it could be dozens of others...my reason for that choice was the summer of 1967 was the first time I had left home, hitchhiking from Victoria to Montreal to be part of Expo and Canada's Centennial year. By mid-August I was prettyhomesick, though enjoying myself, and THE LETTER hit the radio for me the same day I received a letter from my girlfriend. Others from the same memorable summer could include ODE TO BILLIE JOE by BOBBY GENTRY, or the summer anthem of 1967 ALL YOU NEED IS LOVE. - GREG SIMPSON INDUSTRY VETERAN
As a fan of the LOVIN' SPOONFUL, SUMMER IN THE CITY would easily be my favourite "summer" song. Captures the essence of a New York City summer day/night, and I spent many of them in The City. Hot, sticky, no air ....and wonderful. No place like The City! - DAN 'ZOOMER' ZIMMERMAN GUITARIST & INDUSTRY VETERAN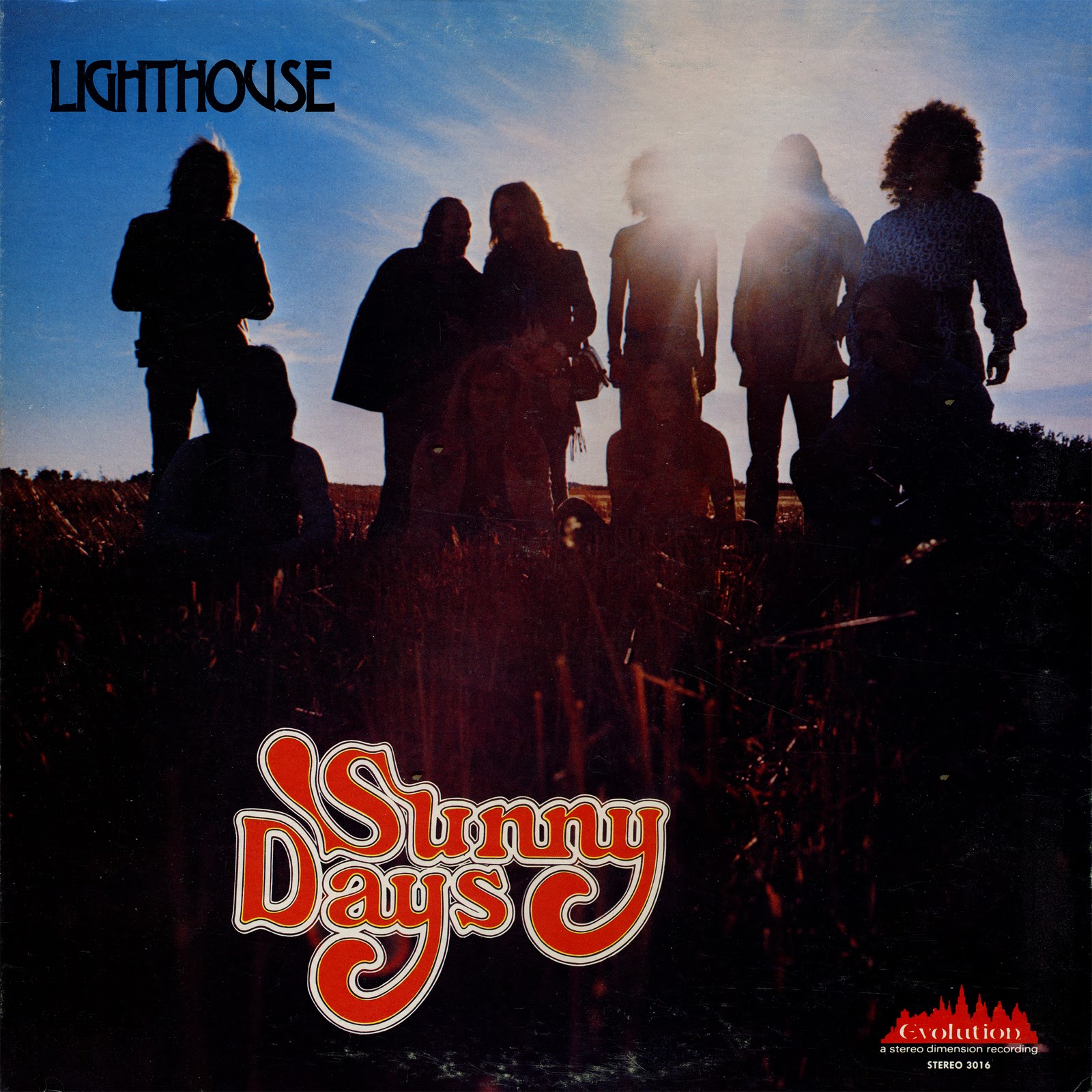 GOD ONLY KNOWS by THE BEACH BOYS. I was working for Capitol, and had a 45 rpm player in my car. I went to Wasaga Beach every weekend and loved playing this driving on the beach... - ALEXANDER MAIR RECORD BUSINESS INDUSTRY ICON
Summer means baseball – and that reminds me of one of my favourite songs BACKFIELD IN MOTION by MEL & TIM. Great production, great vocals, great song! Let's play ball! - GARY RICHARDSON SINGER/SONGWRITER/PRODUCER
When my two boys were young we would pack up the car and sing at the top of our lungs SUMMER HOLIDAY by CLIFF EDWARDS My personal favourite all time song of summer is WILDWOOD DAYS by BOBBY CURTOLA. And of course SUNNY DAYS by LIGHTHOUSE.
SANDY GRAHAM – CASHBOX EDITOR IN CHIEF
Editor's Note: Want to hear some great summer music!? Log on to http://tropicalglen.com/Jukebox/SpecialtyJukeboxes/SoundsOfSummer/Channel.html
Enjoy your summer everyone, keep the top rolled down and the music turned up!