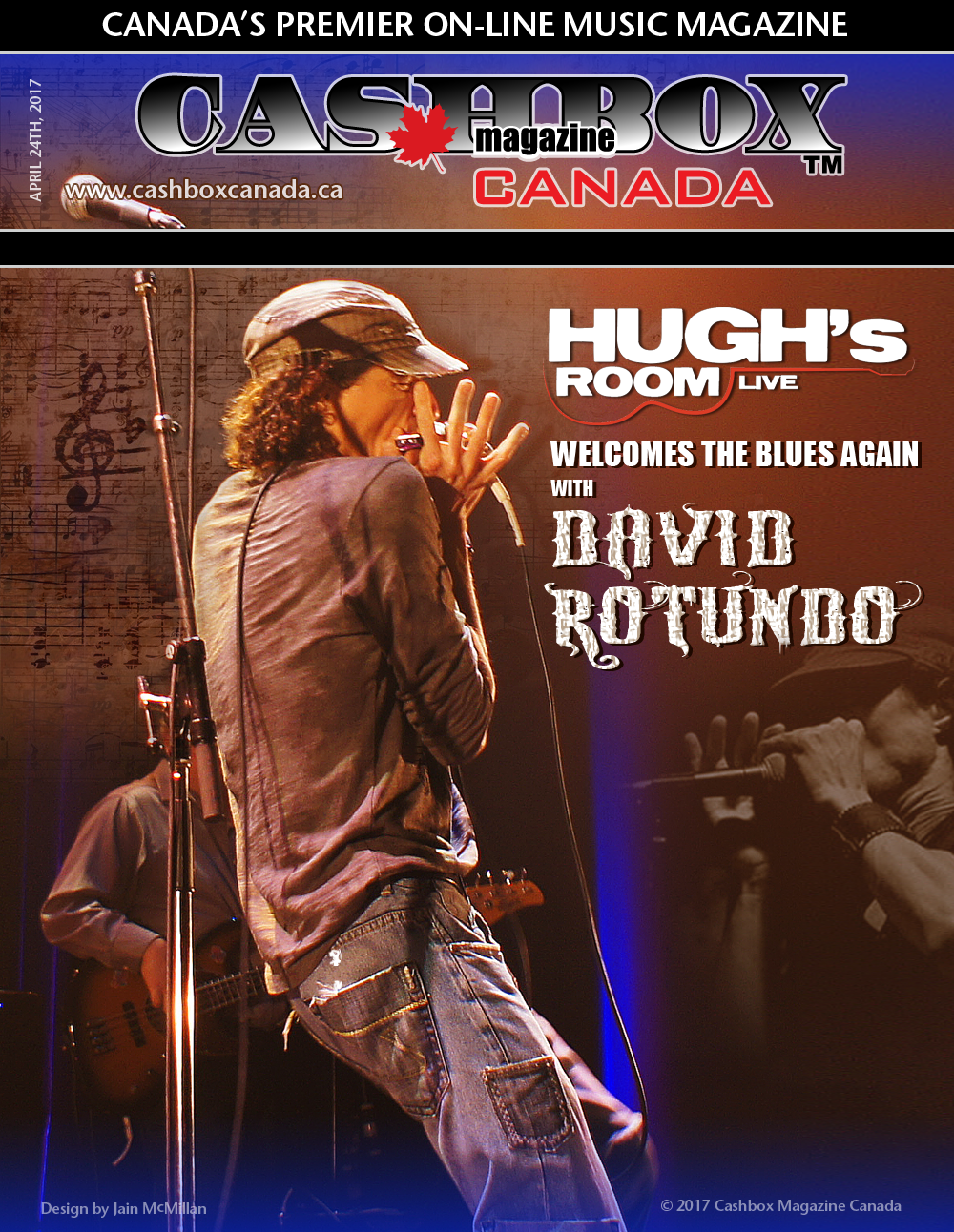 Fri Apr 21, 2017
Toronto blues harpist David Rotundo heard James Cotton perform at the El Mocambo in 1991. "He blew one note on the harmonica that hypnotized me..." The next day, Rotundo went out and bought a harmonica. "...and I've been playing the blues ever since." Obsession with the blues led Rotundo on a diesel-fuelled roots tour of blues epicentres of the United States including – New Orleans, Clarksdale, Austin, Memphis and Chicago with little more than his wits and a bag full of harmonicas. "I wanted to hear and experience the real thing." He returned to Canada with a visceral perception of the blues and a deep knowledge of blues history. After making the stories his own, he earned the right to tell them. Rotundo has developed his own language of the blues, honing the technique that gives the voice power and authenticity. Proof of his impact shows in the fact that he has been nominated for a Maple Blues Award for 11 consecutive years!
In 1997, Rotundo led a band called The Blue Canadians alongside such notables as Peter Schmidt, Shane Scott, Julian Fauth and Doc MacLean. In 2000, he was asked to join the legendary Jack de Keyzer Band and he was thrilled by the opportunity to play with "one of the best Canadian guitarists". Aside from de Keyzer, Rotundo has performed with Lee Oskar, Ronnie Hawkins, ex- Muddy Waters drummer Willie "Big Eyes" Smith, Madagascar Slim, Mel Brown, Jeff Healey, Johnny Winter, Edgar Winter, Finis Tasby, James Cotton, Magic Slim and The Tear Drops, Elvis Costello, Shakura S'Aida, members of Downchild among many others.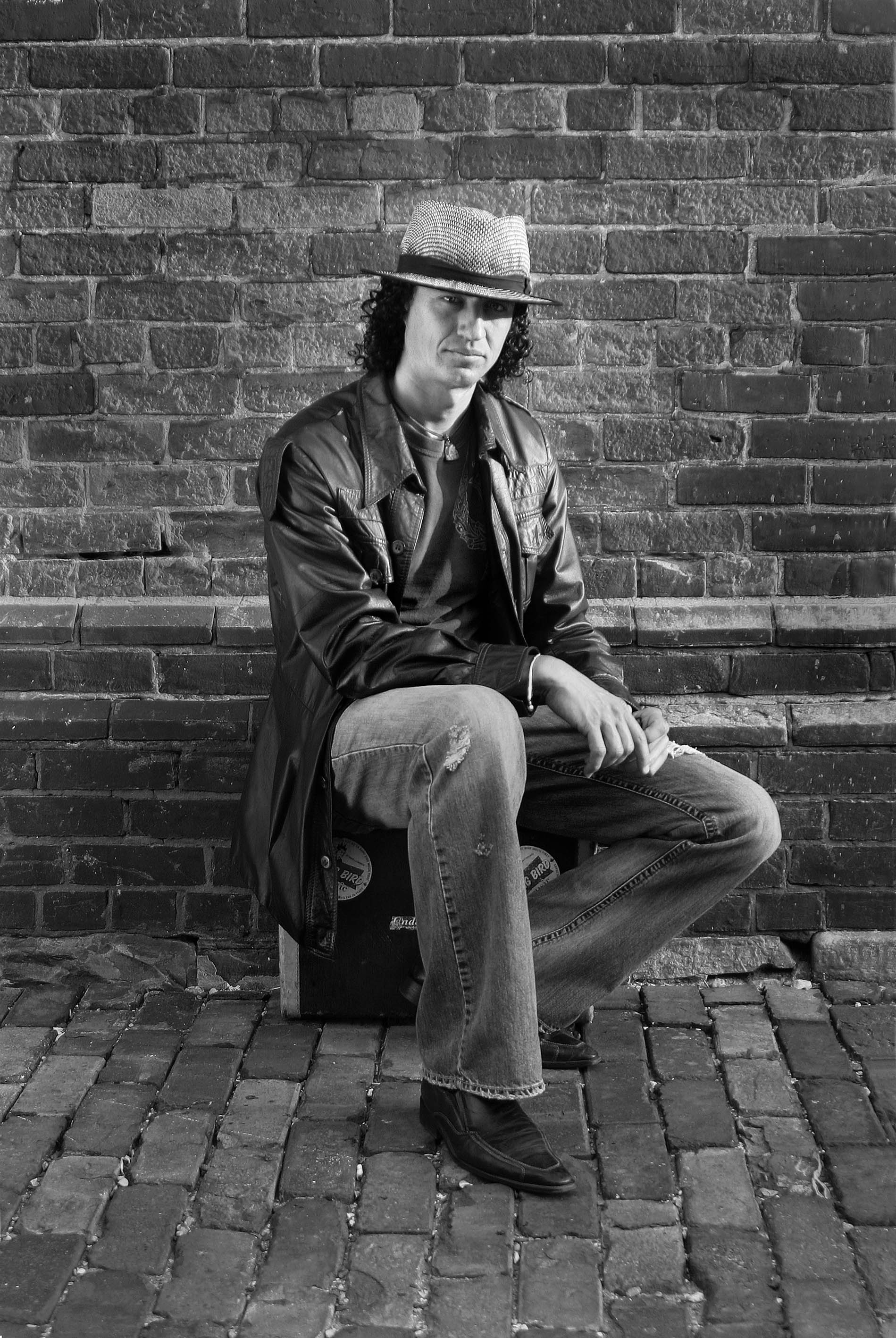 Rotundo's 2001 debut solo album, "Blowin' for Broke", featured twelve original songs written by David and produced by bassist/engineer Shane Scott of Stone Pillar Productions. The album was nominated "Blues Album of 2001′′ by the Canadian Independent Artist Association and Rotundo was winner of the Maple Blues Award "Best New Artist of The Year 2002′′. In 2003, David returned to Stone Pillar Studios with his newly formed "David Rotundo Band", resulting in the highly popular, critically acclaimed "Blues Ignited" album featuring international guitarist Enrico Crivellaro. After much fan demand, in late 2007, David recorded and released his live album – "Live at Roc 'N Doc's" which captured the true essence of the band's high energy live performance. In 2008 it was considered in the top twenty blues albums released that year by various community radio stations with blues format shows. Rotundo is a songwriter who easily pulls inspiration from the world around him and that is well demonstrated by the twelve new original songs that grace his fourth album "No Looking Back", which was released in March of 2009 to overwhelming response from fans both new and old, as well as industry, and again features Enrico Crivellaro on guitar. Bright prospects continue to lie on the path ahead, which goes to prove, that for The David Rotundo Band, there really is no looking back...When you see David Rotundo live you'll know instantly that he lives for what he does!
HUGH'S ROOM LIVE & ROSS ROBINSON/BluesIn Toronto
PRESENT DAVID ROTUNDO BAND
SATURDAY, JUNE 3 • DOORS 6PM/ MUSIC 8:30PM • $30 adv/$35 door
2261 DUNDAS STREET WEST, TORONTO • 416.533.LIVE  (5483) hughsroom.com
Hugh's Room Live is a new not-for-profit organization that has come together to ensure the survival of the original venue's legacy as a vital part of Toronto's music scene.  To achieve this, our focus must be on the future and the solid foundation that is being laid.  Artists tell us they are happy to have this lovely room once again -  both the ambiance and the acoustics are so appealing.  In the coming months we will be welcoming back many artists from across Canada and beyond as we showcase Hugh's Room Live.  In doing so we are committed to presenting the high quality music that has made this wonderful place renowned around the world.
Further media information please contact: Jane Harbury – jane@harbury.ca / 416.960.1568