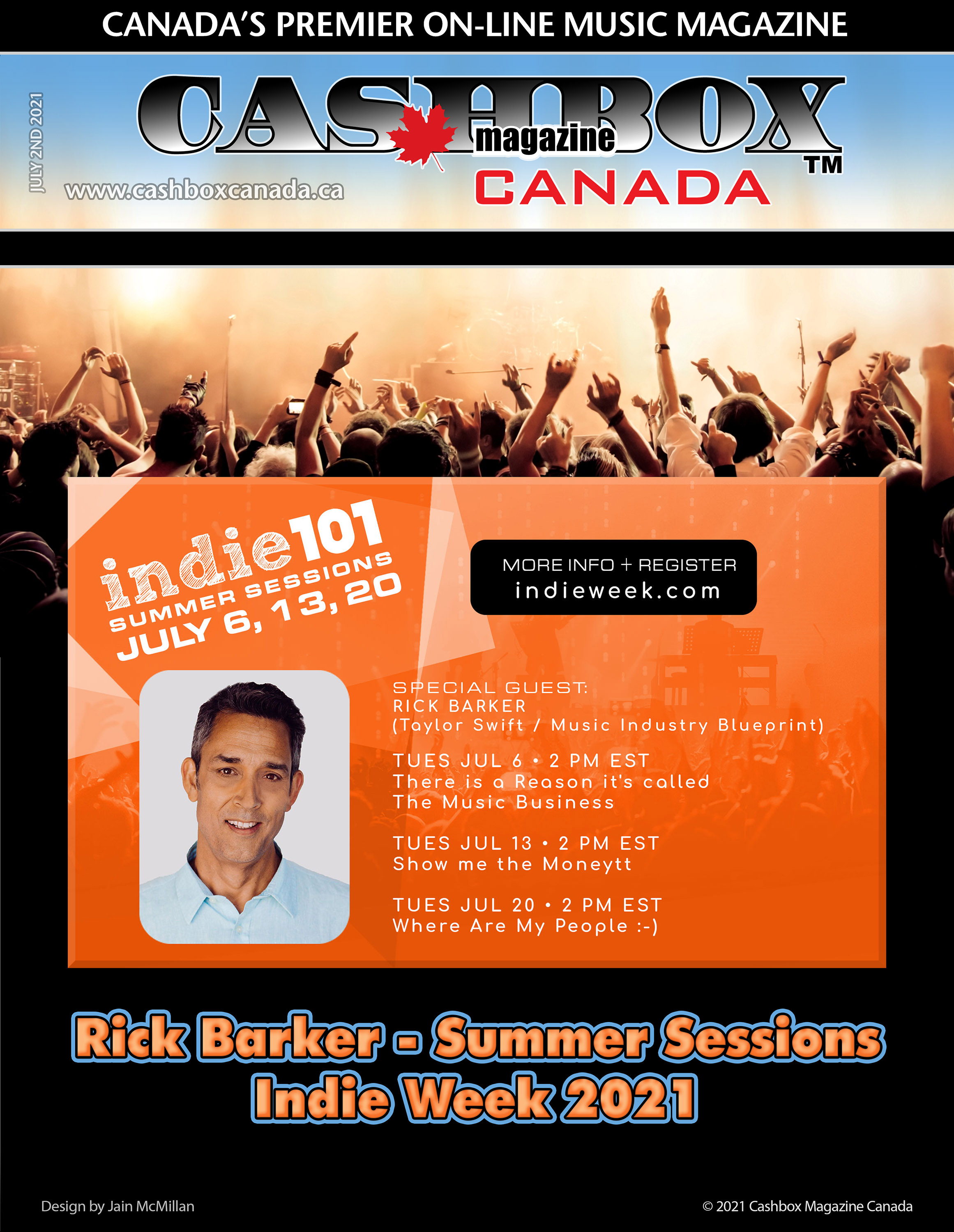 Fri Jul 02, 2021
Indie Week is proud to announce, indie101 Summer Sessions Music as a Business (3 Part Series) with Rick Barker (ex-manager of Taylor Swift). The 3-part series is every Tuesday for 3 weeks (July 6, July 13, July 20, 2021) and are FREE for everyone to register and attend. Rick will be covering information on how to run your career as a business, how to make money and how to grow your online audience.
"The information Rick Barker gave during our indie101 conference (online) was so good that it just made sense for us (INDIE WEEK) to get Rick to come back and be able to go into more detail. As things start to open up - it also made sense for us to make this information available to artists and businesses, so we are making the sessions FREE for everyone to attend", says Darryl Hurs (founder of Indie Week).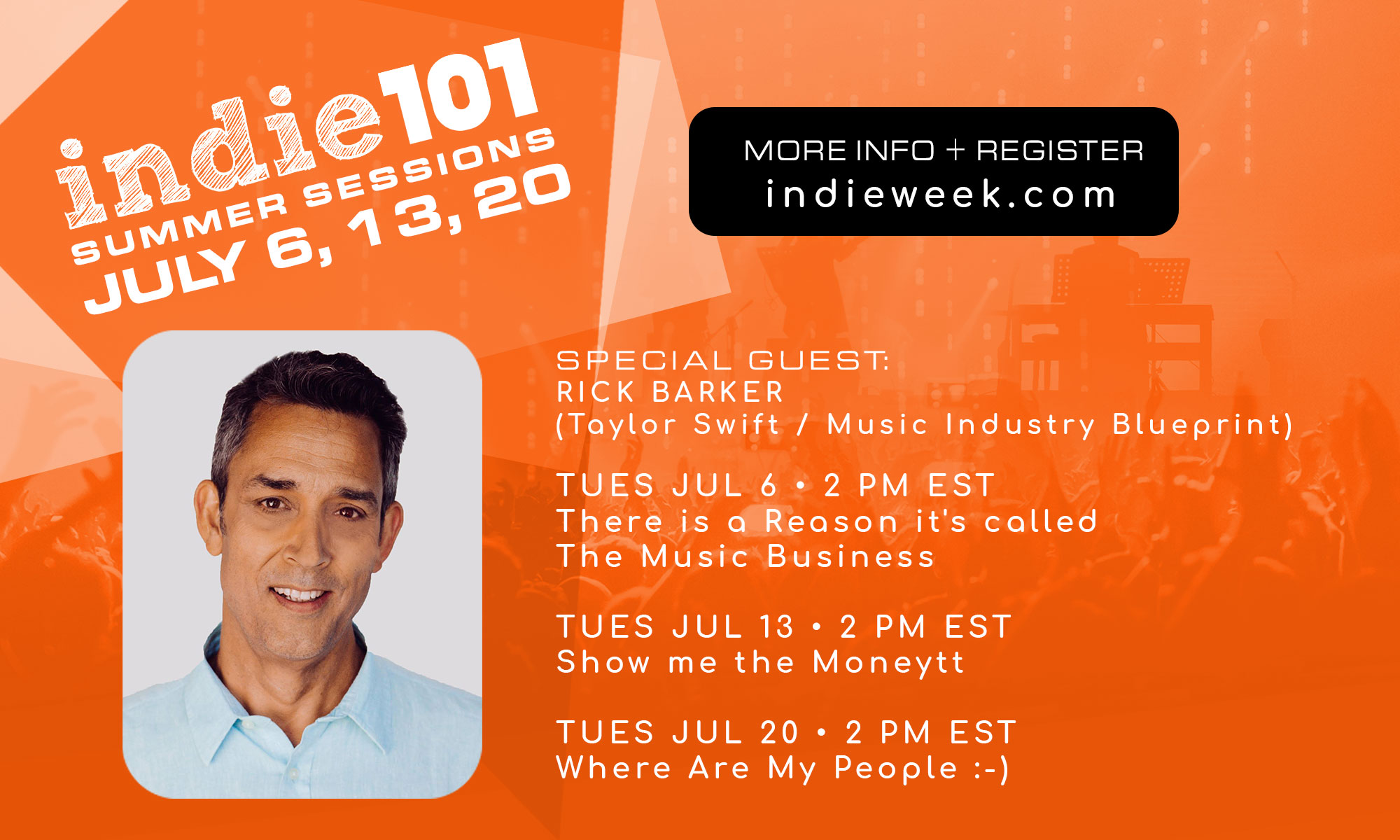 Since resigning as super star Taylor Swift's Manager in 2008, Rick Barker has made it his mission to help as many artists throughout the world build, grow and monetize a fanbase.  With over 1600 clients, in over 22 Countries in multiple genres of music, his strategies are changing people's lives. Rick is a Manager, Keynote Speaker (featured as keynote and motivational speaker all over the world) Podcast Host, and Author, having co-authored a book 'The $150,000 Music Degree' and is the host of The Music Industry Blueprint Podcast which is one of the Top 10 music podcasts.
His "Super Power" is having the ability to simplify complicated issues and show artists just how easy it is to get their music out into the world using the tools that are readily available to all of them, He is constantly investing his own time and money staying up to date on the changes in the Music Business and the Digital Marketing Space and sharing that with his Management Clients and Podcast Listeners.
This 3-part series week event will help give you the resources to move your music career to the next level and is offered FREE.
Schedule is:
TUES JULY 6 • 2 PM EST There is a Reason It's Called the Music Business
TUES JUL 13 • 2 PM EST Show Me the Money
TUES JUL 20 • 2 PM EST Where Are My People :-)
To book your FREE spot(s) go to the Event Brite site:
eventbrite.com/e/music-as-a-business-3-part-series-indie101-summer-sessions-tickets-160656629303
For more on Indie Week visit: indieweek.com/
For more on Rick Barker visit his site: rickbarker.com/