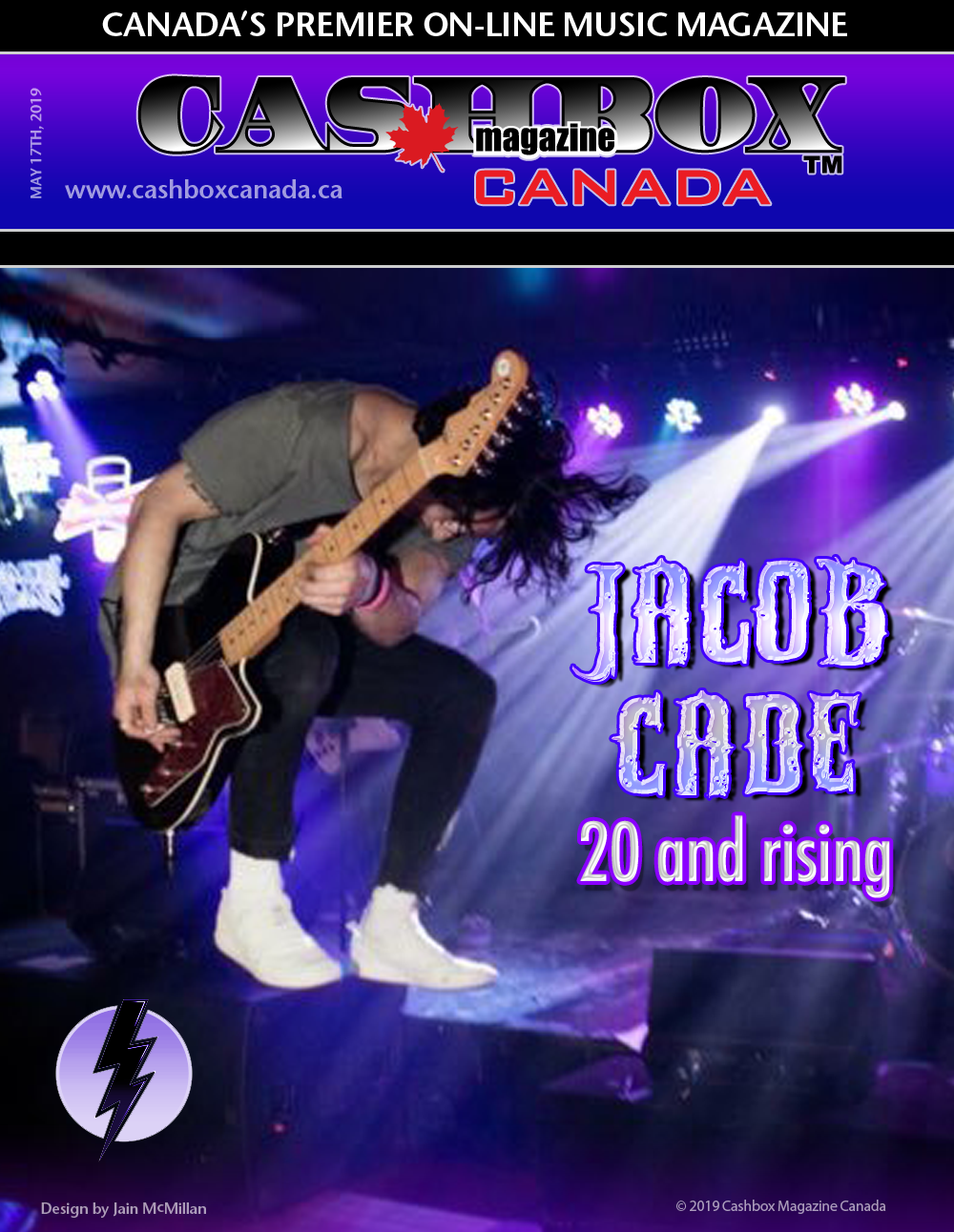 Fri May 17, 2019
Submitted by Sandy Graham
At 20 years old, Jacob Cade has nowhere to go but up in this industry. Originally from El Paso, Texas and now residing in Parker, Colorado, Cade is a force to be reckoned with in an industry that is hungry for a talent like this artist.
It would be impossible to walk away from a Jacob Cade performance without being overwhelmed by the sheer energy he brings to the stage. Mixing old school rock and roll guitar shredding with dance moves straight out of modern pop, Jacob has tapped into a style that is unique and unexpected.
Jacob first picked up the guitar at 4 years old. Growing up, Jacob's father, Jim Cade played guitar successfully with various bands locally such as Rail and The Jim Cade Project. Inspired by Jimmy Page, Jimi Hendrix, Ace Frehley, Slash, and Billy Gibbons it is obvious where the old-school classic rock has influenced his current performances while continuing to develop his own persona.
Playing guitar more seriously at the age of 8 years old, mostly self-taught, The Jacob Cade Project. (the inspiration of the name taken from his dad's original band) formed in November 2012 and Jacob was immediately booked to play Bushwackers, Herman's Hideaway, The Toad Tavern, McCarthy's, Will's Pub and Mercury Café. He has gone on to tour nationally in the US in over 35 cities across the country.
Taking on The Penguins classic 'Earth Angel' (which is always risky when you are taking an oldies hit and making it yours) was a brilliant move and shows off the sincere vocals and raging guitars– Give a listen and watch here:
Earth Angel Jacob Cade
https://youtu.be/TNOqP0q7SmI
Then going to the other end of the spectrum his rock side truly comes alive with 'Icky Nikki', combining wailing guitars and awesome harmonies with true grit rock. The song was co-written with Lzzy Hale and Joe Hottinger of Halestorm and produced by renowned rock producer icon, Michael Wagener. The latest release rocks it out and is already garnering radio attention and it's sure to put Cade on the musical map.
Icky Nikki Jacob Cade
https://youtu.be/DcDnojDdhYA
Next up Jacob Cade is set to perform in Cannes, France at the official Cashbox Canada Showcase at Morrison's and will be part of the MIDEM initiative with the team at the Canada Pavilion at the Palais du Congress June 4-7, 2019.
Jacob Cade is only 20 but his star is rising – fast!
Follow Jacob on Instagram https://www.instagram.com/jacobcaderocks/
Or at https://www.facebook.com/JacobCadeRocks/