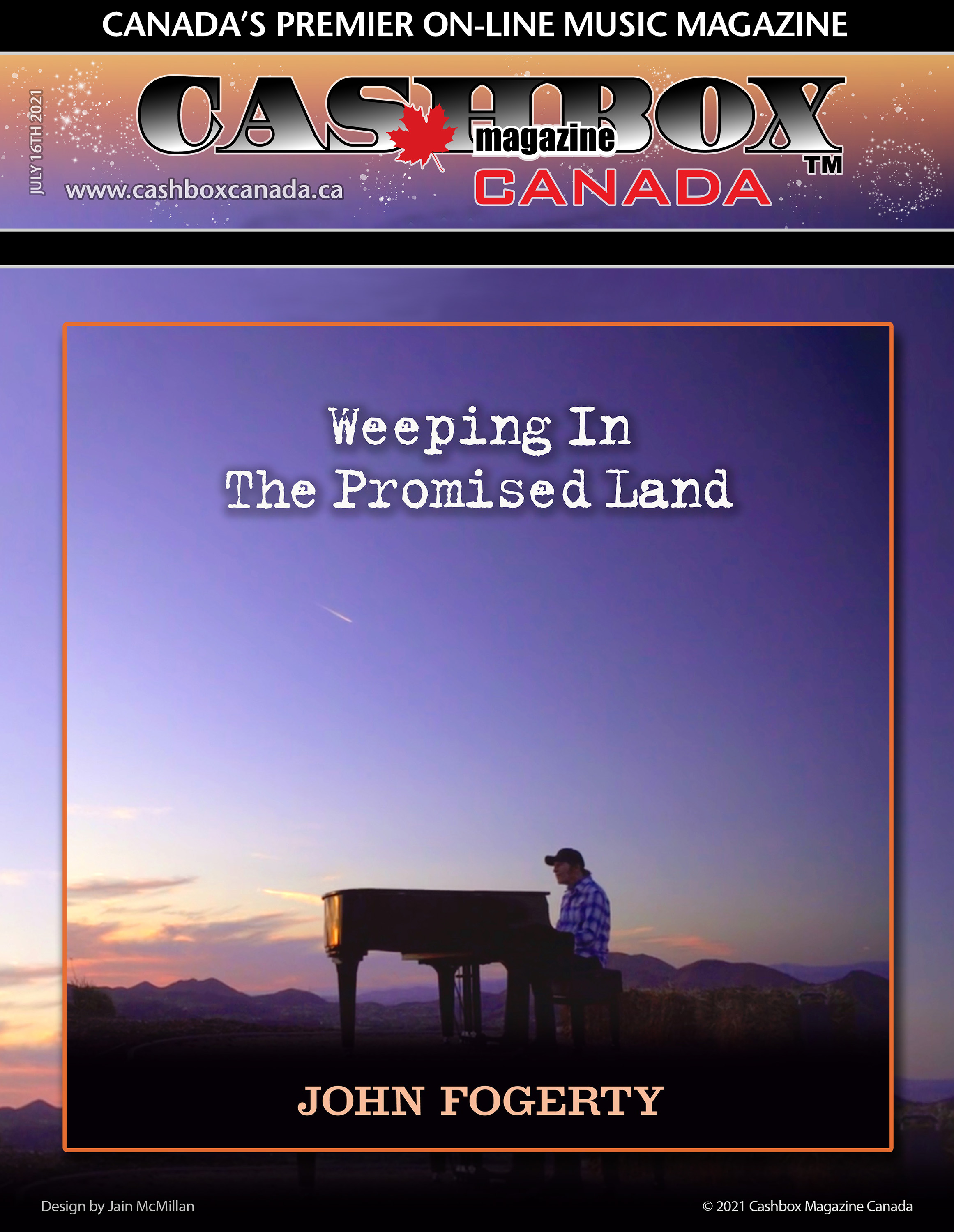 Fri Jul 16, 2021
John Fogerty, the 75-year-old Rock 'n' Roll Hall of Famer, is at it again, releasing his first single in eight years and making a political statement and stirring the pot as he did with CCR and "Fortunate Son".
Remember not long ago he issued a Cease and Desist Order to the Trump team to stop using that song at their rallies, which of course they ignored. His new song,  "Weeping In The Promised Land" is rife with commentary and reflection of the current times. Although John found the title in an old journal where he'd written the words weeping in the promised land twenty-five years ago, it wasn't until 2020 that this version of the song was actually written.
Check out the video for "Weeping In The Promised Land" here:
Fogerty calls it the hardest song he's ever written as he labored over it, as compared to "Fortunate Son" which took the proverbial 20 minutes to write. "Weeping In The Promised Land" was actually a completed song that Fogerty described as a "generic ditty" with no real weight to it so he decided to scrap it, keep the title and rewrite the entire song. As summer turned into fall he kept trying to find the right words to convey his message. The opening lines came to him, "water in the well been poisoned with lies" and he was on his way. Once finished with the writing he recorded it in the swamp rock style he's so well known for, with Jim Keltner on drums, Don Was on bass and John's son Shane on guitar. But the urging of his wife and manager, Julie, he decided to try it with just himself on piano and some gospel background singers. John had worked on his piano skills for a Jerry Lee Lewis' 85th birthday bash Livestream so he went to his home studio and laid down the track. A little while later he went to L.A. and added the socially distanced background singers that completed the record. The lyrics reference Trump's disrespect for the country's top medical officer, Anthony Fauci "He dances on their bones, Pharaoh shoutin' down the medicine man", and the brave health care workers "With dread in their eyes, all the nurses are crying, Everywhere sorrow, everywhere dying" and even the George Floyd saga "Out in the street, On your neck with a knee, The people are cryin' Your words 'I can't breathe."
From a songwriter who has had his finger on the pulse of the nation with classic songs classics  "Fortunate Son," "Bad Moon Rising" and "Have You Ever Seen The Rain," Fogerty takes on isolation, uncertainty, confusion and a general reckoning of the world we live in. "Weeping In The Promised Land" is a  tribute to all of us who have lived through the pandemic and those who have long suffered through prejudice and injustice as it reminds us that better days are coming. In Fogerty's words, "I took a look back at what 2020 has been and tried to get my feelings out about the political climate, Black Lives Matter, COVID and everything else that occurred this year. Friends are dying, we are stuck at home, we are indeed weeping in the promised land." 
For more on John Fogerty check out his website: johnfogerty.com/