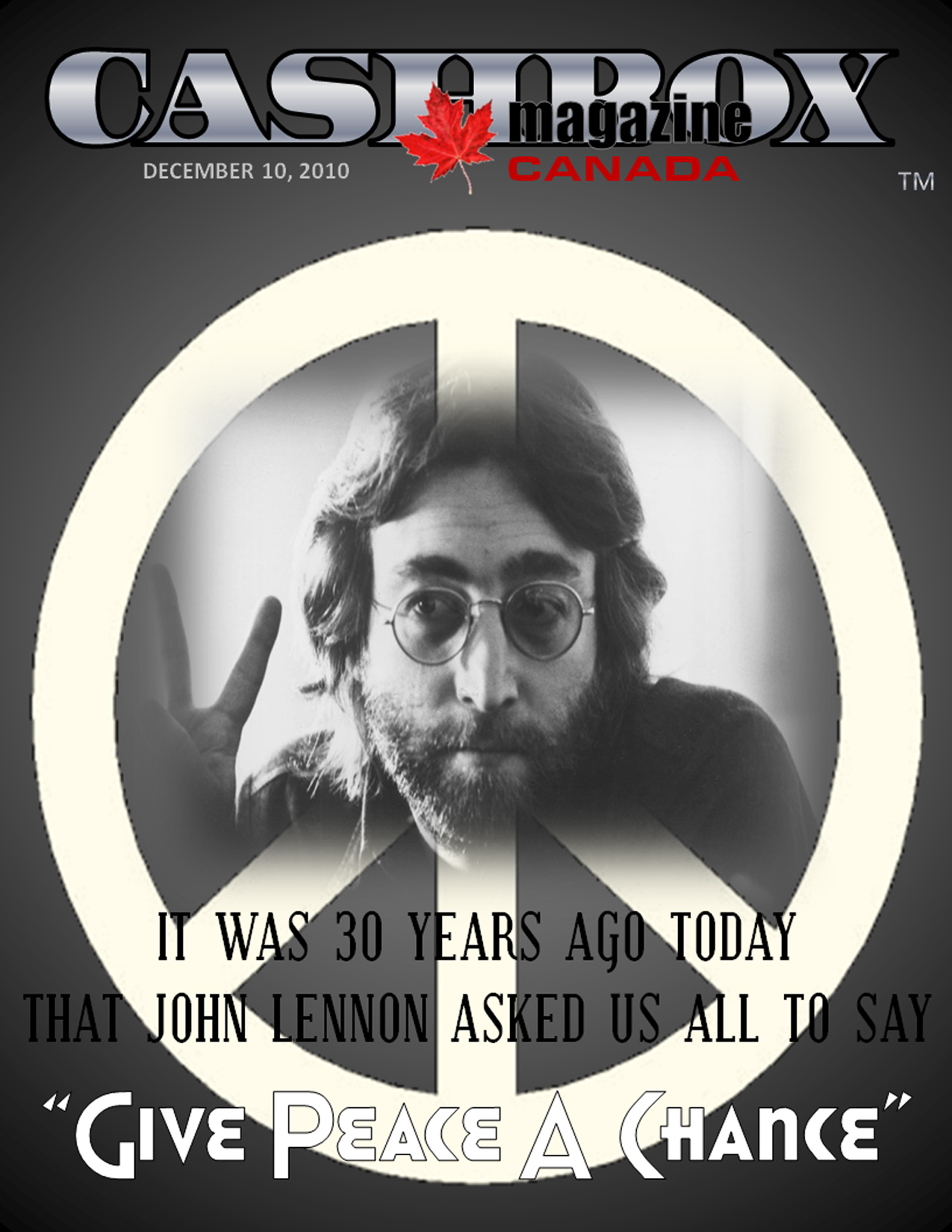 Fri Dec 10, 2010
Thirty Years Later
It is often said that special days in our lives are always remembered, from first love, to the birth of one's children and then there are those days we wish we could forget but never will as we say "I know exactly where I was when that happened.
This past Wednesday marked the 30th anniversary of one of those sad days when the man who taught the band to play was gunned down at around 10:50 pm on December 8th 1980, as he and his wife Yoko returned to their New York apartment in the Dakotas.
Lennon was shot four times in the back by a cowardly, delusional young man named Mark David Chapman at the entrance to the building. Lennon staggered up the five steps to the reception area and fell to the floor, scattering cassette recordings he had been carrying as the Concierge of the Dakota, Jay Hastings ran over to attempt to stop the profuse bleeding.
He couldn't and, simply covered Lennon with his uniform's jacket, removed his blood-covered glasses, and summoned the police. The doorman,  Perdomo. on the outside. had grabbed the 38 special revolver out of the assailant's hand and shouted at Chapman, "Do you know what you've done?", to which Chapman calmly replied, "Yes, I just shot John Lennon."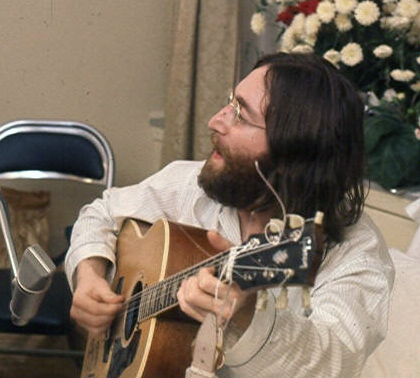 When the Police arrived they reported that Chapman was holding a paperback book, The Catcher in the Rye by J.D. Salinger, which he had written on the inside cover: "To Holden Caulfield. From Holden Caulfield. This is my statement."
Lennon was taken to the emergency room of nearby Roosevelt Hospital and pronounced dead on arrival at 11:07 pm. Chapman had stopped Lennon earlier that evening, and Lennon had autographed a copy of the Double Fantasy album for him. 
Ono issued a statement the next day, saying "There is no funeral for John," ending it with the words, "John loved and prayed for the human race. Please pray the same for him. Please do the same for him. Love, Yoko and Sean." 
His body was cremated at Ferncliff Cemetery in Hartsdale, New York. Ono scattered the ashes in New York's Central Park, where on this 30th year  fans have gathered at Strawberry Fields memorial. Chapman pleaded guilty to second degree murder and was sentenced to 20 years to life and every 2 years applies for parole and again this year he was denied. Each of Chapman's applications for parole have been opposed by Ono.
I remember where I was; watching Monday Night Football with the Miami Dolphins and the New England Patriots when coming out of the commercial, Howard Cosell cut in and said "Yes, we have to say it. Remember this is just a football game, no matter who wins or loses. An unspeakable tragedy confirmed to us by ABC News in New York City: John Lennon, outside of his apartment building on the West Side of New York City, the most famous, perhaps, of all of The Beatles, shot twice in the back, rushed to Roosevelt Hospital, dead on arrival. Hard to go back to the game after that news flash, which in duty bound, we have to take."
Yoko Ono Lennon has a beautiful remembrance posted on her "Imagine Peace" website. It is called "The Teamaker" and opens with her memory of making tea together in their New York City apartment, "On this day, the day he was assassinated, what I remember is the night we both cracked up drinking tea, "Yoko, Yoko, you're supposed to first put the tea bags in, and then the hot water." John took the role of the tea maker, for being English. So I gave up doing it." 
Ono continues "The most important gift we received from him was not words, but deeds. He believed in Truth, and had dared to speak up. We all knew that he upset certain powerful people with it. But that was John. He couldn't have been any other way. If he were here now, I think he would have shouted so we can all hear it that truth was important. Because without knowing all the truth of what we did, we could not achieve world peace."
Lets not forget the couples dream of "World Peace" as we Canadians were at the cusp of their journey with the "Montreal Bed-In", where "Give Peace a Chance" was sung in unison and then in Toronto at the never to be forgotten Plastic Ono Band's performance at Varsity Stadium. 
Books have been written, films have and are still being made on a true visionary of our times. Visit Yoko's site, send your message so he will not be forgotten as his music will be listened to for years to come by old fans and future fans to follow in a better world, a world of understanding and peace we all hope to have one day as  we thank Lennon for steering us in the right direction through a powerful weapon: "Music".
Links:
imaginepeace.com
nytimes.com/2010/12/08/opinion/08ono.html
express.co.uk/posts/view/216349/John-Lennon-tribute-30-years-on
metrolyrics.com/2010-sean-lennon-admits-he-is-scared-of-fame-news.html
cbc.ca/canada/montreal/story/2009/05/27/montreal-john-yoko-bed-in-queen-elizabeth.html
montrealgazette.com/entertainment/music/more.html