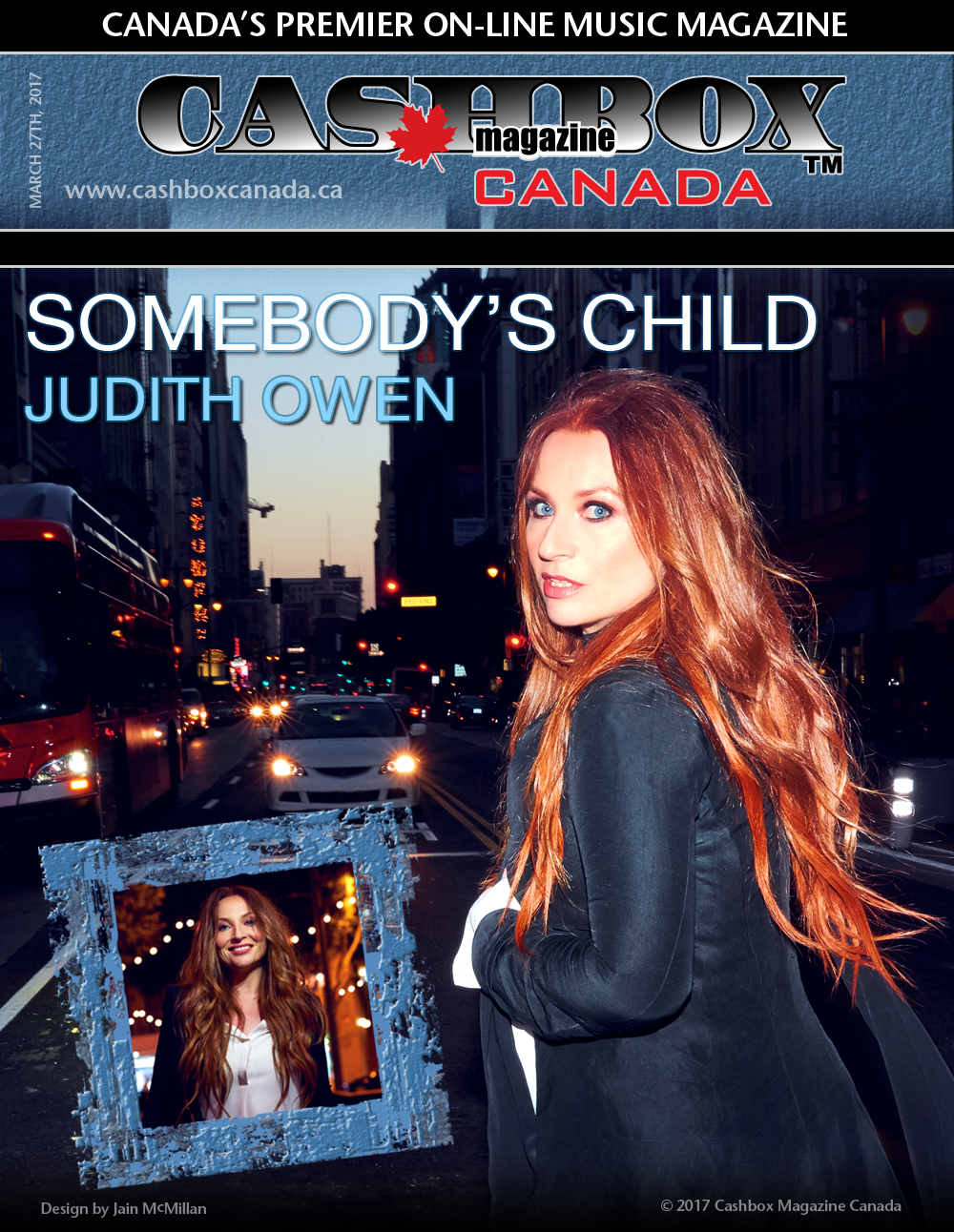 Fri Mar 24, 2017
Welsh born pianist-singer-songwriter Judith Owen has been making great records since her debut album 'Emotions On a Postcard' in 1996 and has just released 'Somebody's Child', arguably her best work to date. A 15 song collection, 13 tracks and 2 bonus tracks, the album features songs and pictures of a life well lived and experienced. With Judith's distinctive voice and piano as the stars taking centre stage, the finely crafted tunes give us a glimpse inside the life of a well rounded and observant songwriter.
The title track and opening song is a gem in all its simplicity and honesty, an observation of the human condition in the 21st century. In Judith's words "Somebody's Child is about all the things I see, the things that really count in this noisy crazy world where we're all running around. I'd seen this young homeless girl in Manhattan, middle of winter, a foot of snow, barefoot, naked really except for a couple of trash bags with a huge beautiful, pregnant belly. We were all crossing the street when suddenly I had this moment of clarity where I thought that's somebody's child and if my life had been different that could be me."
'No More Goodbyes' is a song about dealing with the death of a loved one that no matter how hard it is there is the side of it that says "sadness and yet, no more regrets no more goodbyes".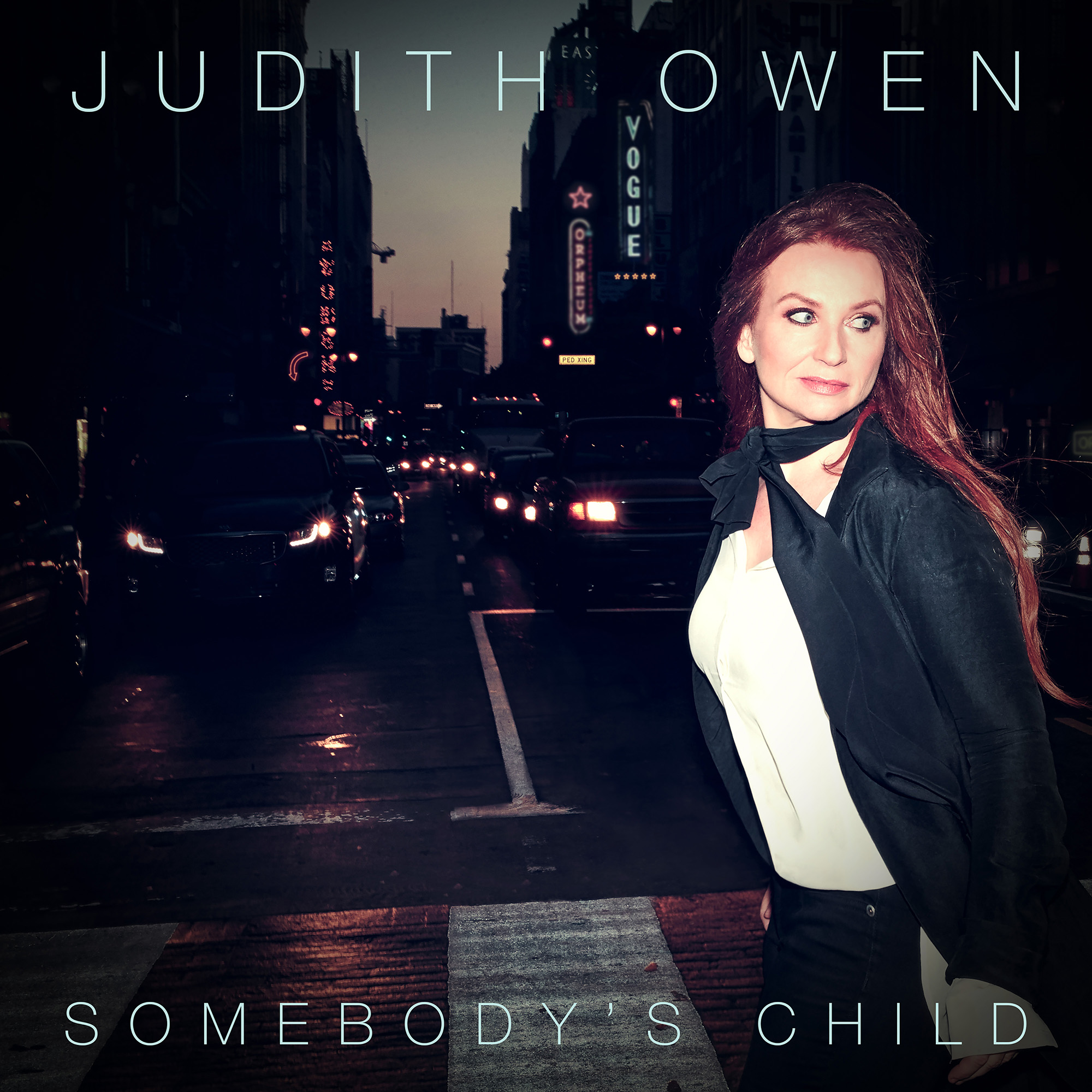 'Mystery 'another honest love song about the ebb and flow, ups and downs of even the best of relationships. "it takes patience, it takes time, today we might quarrel, tomorrow we'll be fine. Sometimes you gotta let the rough side drag and let the smooth side show."
It seems to be a British thing, the drawing on different genres to create your sound. The Beatles drew from rock n roll, Chuck Berry, RnB 'You Better Move On', 'Baby It's You' , 'Please Mister Postman' and show tunes " 'Til There Was You'. And Judith has a touch of Carole King, Joni Mitchell and a little Marvin Gaye. 'Tell All Your Children' is a good example of the retro Rn B groove feel.
The album ends with 'The Rain Is Gonna Fall', a positive message of getting through the rain and coming out on the bright side of tomorrow.
There isn't a weak link on the album which although just released in the U.S. and Canada has been getting rave reviews in the U.K. and Europe.
Judith is currently on tour with Bryan Ferry promoting the album with two shows as the headliner on her own, one in Toronto April 2nd and Montreal April 3rd. Her stellar band on tour includes the legendary bassist Leland Sklar, percussionist Pedro Segundo, cellist Gabriella Swallow and violinist Lizzie Ball.
Owen has lived in New Orleans with husband Harry Shearer (This Is Spinal Tap) since 2000.
Her philosophy is simple, "I think what we're meant to do as artists is constantly change and grow and develop. We're here for a tiny amount of time and we're only custodians of this place. We run through life, we rush through life, putting things on hold. This isn't just a rehearsal, this is it!"
The album ends on the beautifully uplifting orchestral 'The Rain Is Gonna Fall' whose intentions are opposite to what one might think. Yes, it will rain but that is life and all will be ok. Let it rain.
Catch Judith Owen and band in Toronto Sunday April 2nd at Gallery 345 for a matinee @ 4 pm (Doors 3:30 pm). For more info contact Publicist Jane Harbury jane@harbury.ca .
Artist Website: www.judithowen.net