Fri Mar 19, 2021
Little River Band have amassed worldwide album and CD sales of over 30 million and are the first band to have Top 10 hits in 6 consecutive years.  Bassist/vocalist Wayne Nelson joined LRB in 1980 and worked alongside founding members with some of the most distinctive harmonies and vocal abilities in pop music, creating the unique LRB sound.  To date, Nelson's vocal and bass guitar talents are included on 23 Little River Band albums.  The band continues to record and tour throughout the world and hosts a fan club with global memberships.
We caught up with Wayne Nelson at his home in the USA, and the conversation was one of passion for the music, a love of the fans and respect for all the people who make LRB continue to perform at sold-out concerts. (and will do so again once the pandemic makes it possible to resume their hectic booking schedule.)
"It's amazing to see such a diversified age demographic at our concerts," says Wayne. "We sometimes have three generations in the audience from grandparents who brought their adult children and the younger ones in tow. It truly is heartwarming to look out and sea of faces singing along with all our hits. We are also gaining younger fans who have never heard Little River Band before and are now embracing the music of the legendary artists."
Little River Band released  a new album "Black Tie," late November 2020, which contained a collection of top hits and newer songs recorded with a symphony orchestra during a series of concerts featuring the Craig Turley Rock Symphony (with violinist Andrea Zonn).  Arranged by LRB keyboardist Chris Marion, the album includes fan favorites "The Night Owls," "Take It Easy on Me," "Lady," "Cool Change," "Help Is On Its Way" and "Reminiscing" as well as two beloved newer songs from their album "Cuts Like a Diamond;" "The Lost and the Lonely" and "I'm An Island."  "Black Tie" is available on all major streaming services via Time Life.
The first single off of "Black Tie" was "The Lost And The Lonely," a tribute to the emotion, courage and selflessness of the men and women who choose to join the military. Listen to "The Lost and The Lonely" HERE.  "'The Lost and The Lonely' spells out the conversation between a young person with his parents as he or she explains why they've chosen to put on a uniform, hoping to make a difference for the lost and lonely of the world," explains Wayne Nelson, lead vocalist for Little River Band.  "That decision affects a wide range of people - family and friends. It deserves to be honored. But the song is not an endorsement of war…it's meant to praise those who put their lives on the line for freedom."
What is it like performing with a full orchestra?  Wayne Nelson has much to say about the new energy this has created for Little River Band.
"It was a pretty radical step for us. As we developed this concept we had no idea that Chris Marion had the background from his College days to write and chart all of the orchestrations. He does all the arrangements and when we arrive at the city we are booked in, he is so organized with the orchestras that we hire, he runs them through rehearsal by day, and we are ready to go by showtime. As we have no conductor with these orchestras, Chris acts as the conductor, keyboard player and the one who keeps us from going off the rails. It is amazing to watch it come together and once we hit the stage the energy just starts to flow. Now that we have developed this as an orchestral performance for LRB, it is refreshing and new for us every show."
What would you name amongst some of your most memorable experiences?
"June 1980 in Munich, Germany  with an audience of 125,000 people at Olympic Stadium. It was my 30th birthday and Little River Band did a one hour set." 
"But I think the one that was the most surreal was when we were in the studio with George Martin. Sir George Martin! I bumbled about with some production thoughts and he said 'good idea, Wayne'. This is the guy that started it all for the Beatles and I was humbled to be working with him."
Speaking of Beatles, Britain and the sounds of those days, we asked Wayne who were his early influences?
"Believe it or not as a kid I loved Broadway musicals. I started singing in the Church Choir when I was about 3 years old so vocals were the thing that attracted me the most. So when the Beatles hit when I was about 13, I was sold on the sound, vocals and production. Then I got into the other harmony bands, The (early) Hollies, Crosby Stills & Nash, The Four Seasons. After that I discovered Motown and once again fell in love with not just the music but music that made people want to dance. Later on, of course there was the S-Cal sounds like the Eagles, Linda Ronstadt, Poco. I was always influenced by the bands who focused on great harmonies."
In the 1980s, members included Farnham, Wayne Nelson, Stephen Housden, David Hirschfelder and Steve Prestwich. As from October 2020 the line-up is Nelson, Rich Herring, Chris Marion, Ryan Ricks and Colin Whinnery – none of whom are Australian. Various legal disputes over the band's name occurred in the 2000s between Housden vs Birtles, Goble and Shorrock. Two former members have died, Barry Sullivan in October 2003 (aged 57) and Steve Prestwich in January 2011 (aged 56).
Now with over 50 years with a legendary band like this what are the goals and aspirations for Wayne Nelson?
"I am looking forward to getting back on the road with such a great group of musicians, who are not just the band but my friends. The pandemic has hit us all hard but we are ready to roll as soon as they give us the green light."
"On a personal level, having all this 'at home time' on my hands has inspired me to work on my vocals, you know, find that sweet spot all experienced singers go for when performing. I am also working on writing my own songs;  when the road calendar is so full you never get the time to do these things so I am using this time for a positive way of moving forward. But performing live is always something magical and I honestly can't wait to get back out there to entertain our fans and be with Little River Band on stage again."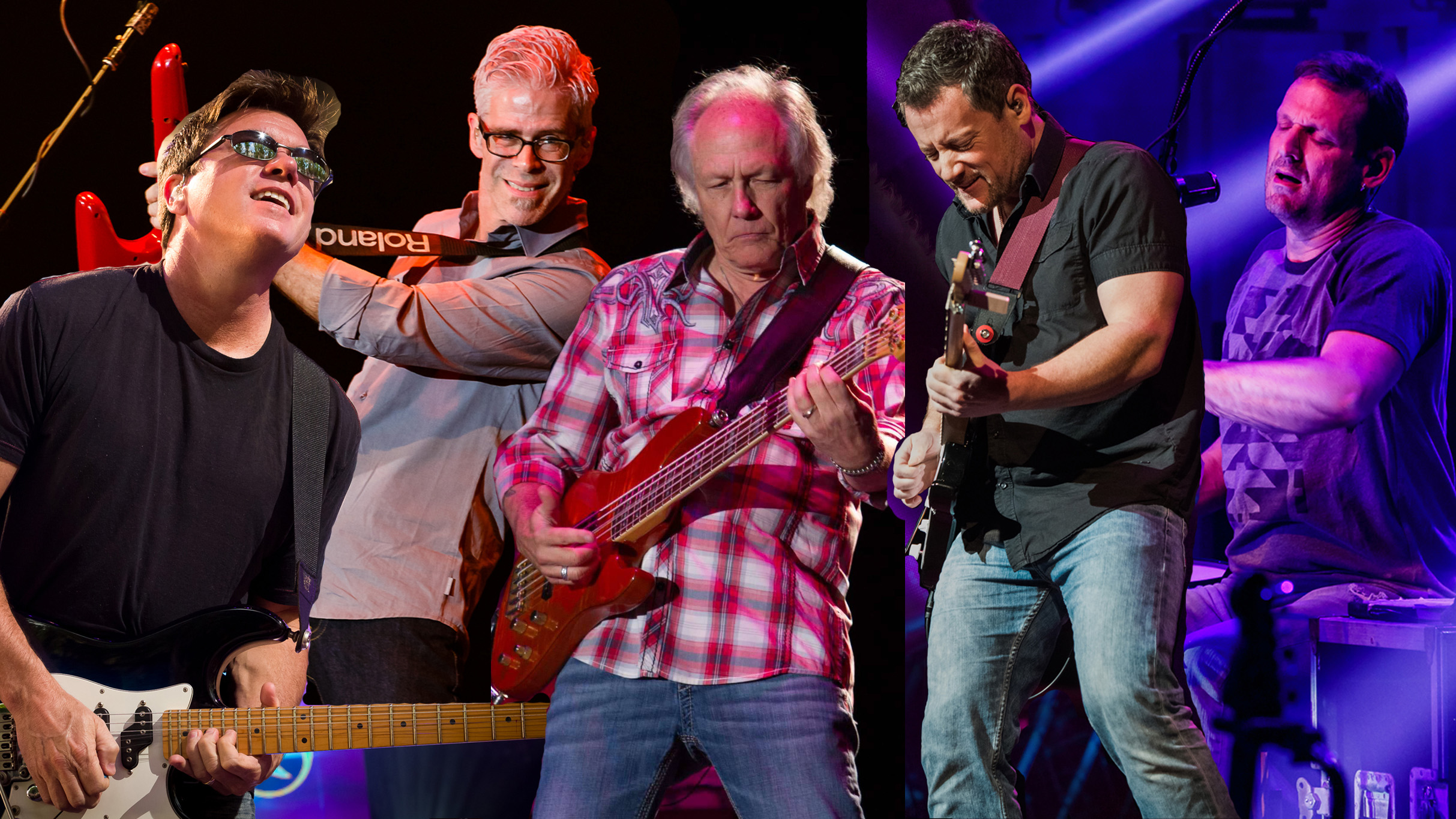 The Little River Band are:
Rich Herring: guitar/vocals
Chris Marian: keys/vocals
Wayne Nelson: bass/vocals
Ryan Ricks: drums/vocals
Colin Whinnery: guitar/vocals
"BLACK TIE" TRACKLISTING
It's a Long Way There
Happy Anniversary
Take It Easy On Me
The Lost and The Lonely
I'm An Island
Reminiscing
Help Is On Its Way
The Night Owls Prelude
The Night Owls
Cool Change Prelude
Cool Change
Lady
The album is available in digital format on Time Life, one of the world's pre-eminent creators and direct marketers of unique music and video/DVD products, specializing in distinctive multi-media collections that evoke memories of yesterday, capture the spirit of today, and can be enjoyed for a lifetime.
For more visit:
reallittleriverband.com/
facebook.com/littleriverband
twitter.com/littleriverband
youtube.com/channel/UCrwgAmpvb6dCcLe7g5tl6Sg