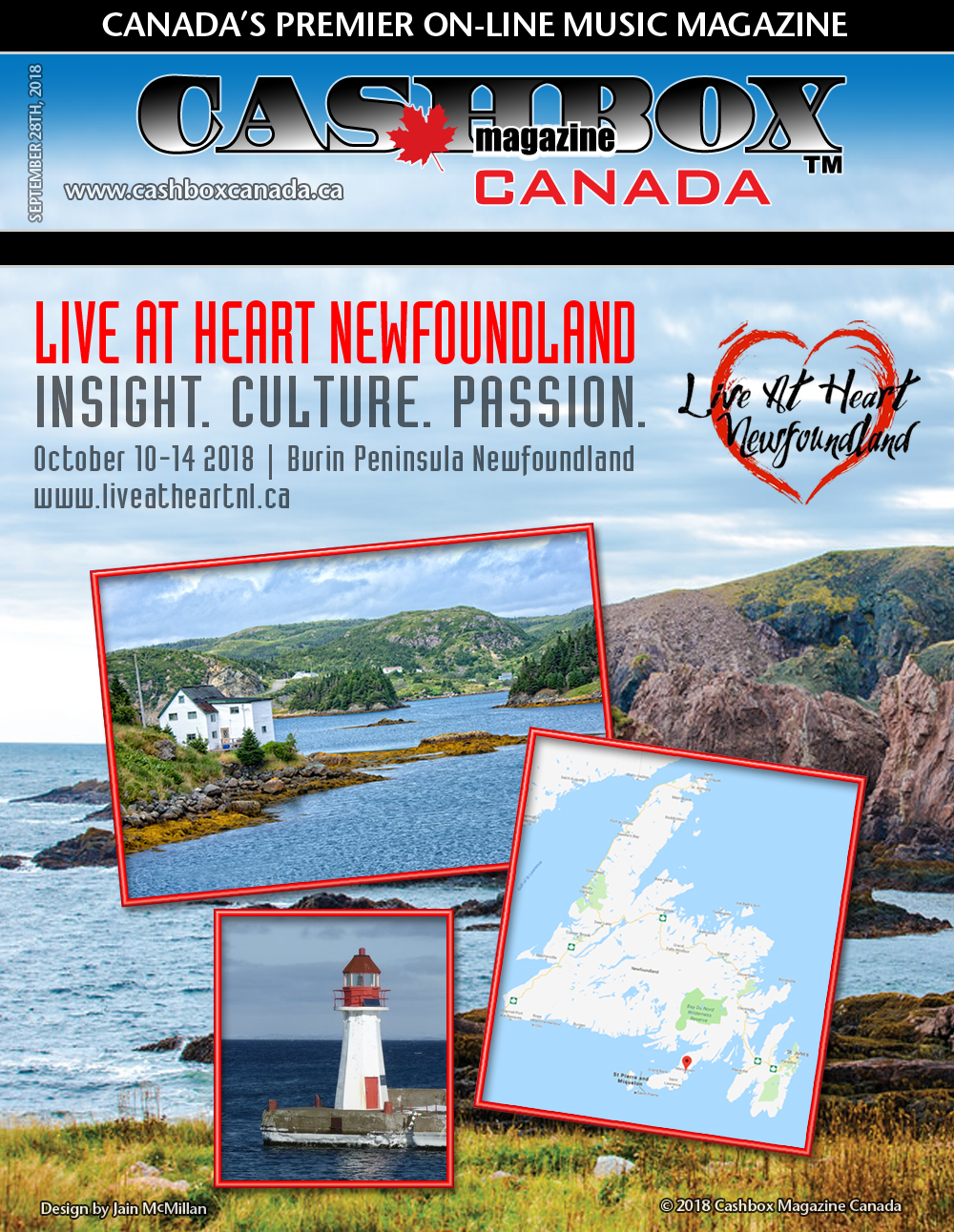 Fri Sep 28, 2018
Following in the musical footsteps of the recent success of Live at Heart Sweden, Canada is about the embrace another version of this successful festival, with the inaugural event, Live at Heart Newfoundland.
Live at Heart Sweden began in 2010 when founders Anders Damberg and Johannes Nilsson wanted to create a space for local, unsigned bands to play for larger audiences. In its first year, Live at Heart featured 102 different acts and hosted gigs on 10 different venues around Örebro, Sweden. Over the years, Live at Heart has evolved into a creative industry conference and showcase festival – attended by hundreds of artists, filmmakers and creative professionals from all over the world. The event has grown into one of the biggest of its kind in all of Scandinavia and is considered one of the best festivals in the world. The 2018 version showcased more than 200 music acts and independent film screenings in the heart of Örebro.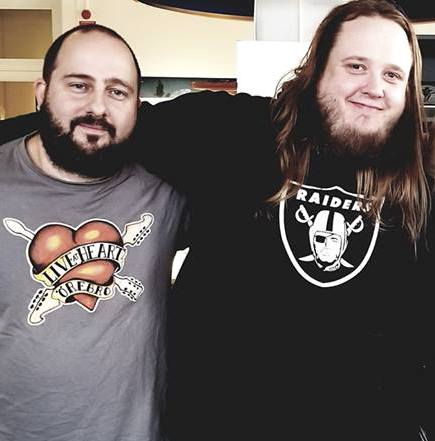 Peter Astedt Senior Advisor of Live at Heart says "Live at Heart is Scandinavia's biggest showcase festival with around 200 acts, 400 shows with acts from over 25 countries, during a week. We go after new unheard acts that we present to a platform we built with industry people to get the acts to jump forward into the international music industry. Now we are taking the festival globally to be able to see new cool acts. First stop is LIVE AT HEART NEWFOUNDLAND that takes place on the Burin Peninsula in Newfoundland, Canada.
"I'm not a Newfoundlander by birth, I'm a Newfoundlander by heritage. My entire family is rooted on her rocky shores. From St. John's, Chapel's Cove, Avondale, all the way to CornerBrook, and back to my father's home of Marystown. I'm a 4th generation Canadian and Newfoundland is where my story began," says Evan Murray, Event Coordinator for Live at Heart Newfoundland. "I met a man who set my life on fire, and his name was Mr. Tom Hollet. This Festival is to give back to the people and the place that my father and Mr. Tom Hollett so dearly loved. LIVE AT HEART NEWFOUNDLAND!! See you there!"
Although the Festival is nestled in the remote area of Burin Peninsula, the talent and delegates are global, with 25+ bands traveling from Europe, USA and Canada, world-wide veteran industry icons, discussing various subjects all interspersed with live performances.
Kicking off the event on Wednesday, October 10, with a MusicNL Showcase and acoustic performances, directly after Registration. The Newfoundland welcome begins!
Thursday, October 11 is all business during the day with features on World Tours, Growing Music in Your Community, The Way Forward: France-Burin Peninsula Connection, YouBloom/Masterclass and a Workshop: Unleash Your Creativity.
Friday, October 12 features Mental Health & Music Therapy: Healing Through Expression, Women in Music: Developing Equality at the Management Level, How to PR Your Band, Getting Your Name Out There, Growing your B(r)and, Where to Find Money For International Touring, New Revenue Models for Musicians in the Digital Era.
Friday evening kicks into Live at Heart Showcases from 6:30-1:30 am, with three locations in Grand Bank, Burin and Marystown.
Saturday, October 13 is more business to be done with a Workshop: Introduction to Performance and Production, Songwriting PT. 1 and PT. 2, then more of the live talent with a Grand Bank Showcase, Burin Showcase and ZION Church Showcase.
Sunday, October 14 is the Closing Ceremony and no event on the East Coast would be complete without a Kitchen Party, so with all the talent on hand the whole day will be an incredible experience and I am sure the rocky, beautiful terrain will be ringing with music.
Live at Heart Newfoundland Artists:
CONWAY Mount Pearl, NL conwayfamily.ca
TRIBE ROYAL Ottawa ON triberoyal.ca
ADAM BAXTER Lewisporte NL adambaxtermusic.ca

SELINA BOLAND St. John's NL selinatunes.com
COLIN HARRIS Pouch Cove, NL reverbnation.com/colinharrisnl
KIELLEY KOYOTE St. John's NL artistecard.com/kielleykoyote
QUOTE THE RAVEN Conception Bay South, NL quotetheravenofficial.com
WATERFRONT FIRE St. John's, NL waterfrontfire.com
THE DAISY CUTTERS St. John's, NL facebook.com/thedaisycuttersnl
PHIL POWER Corner Brook NL philpowermusic.com
SKIDDERPUP Grand Bank, NL Skidderpup.com
JOHN SAUNDERS Burin, NL facebook.com/John-Saunders-1454735764573258/
THE PROPER THINGS Corner Brook NL mrkhyls.bandcamp.com/album/what-odds
BARA JONSON AND FREE GERMANY barajonsonfree.com
K A R I M A H Edmonton, AB karimah.bandcamp.com/
CAPITANO Germany capitanomusic.com
ELEONOR LEONE Norrkoping, Sweden www.eleonorleone.com
BLEEGIJOE (OSMOSIS) Senegal Africa web.facebook.com/pages/bleegijoe-osmosis/122278037816302
LEAH CAPELLE Hollywood, USA leahcapelle.com
THE SHANKS Toronto ON theshanks.ca
ANOUSCHKA Kenya Africa /Berlin Germany anouschka.net
US Sweden m.facebook.com/M.OneOfUs
TALE Sweden facebook.com/TaleTheRapper
ALLY NOSEWORTHY St.John's NL https://www.youtube.com/channel/UC_Kuap_QBj9Tvvo_gVXXZCA
MOONSHINERS AVIERO Portugal www.moonshiners.pt
RACHEL COUSINS St. John's, NL www.rachelcousinsmusic.com
RANDOM ORDER Toronto, ON www.randomorder.ca
THOSE WITHOUT Orebro, Sweden www.facebook.com/thosewithoutband
EQV Orebro Sweden www.eqvband.se/
LINUS JACKSON Sweden www.linusjackson.com
Live at Heart Newfoundland Panelists:
Robert Singerman Veteran Industry Icon & Keynote Speaker
Marcus Russel CEO Gigmit/Head of INES
Jeff Bova Grammy Award Winning Producer
Peter Astedt Senior Advisor Live at Heart Sweden
Kyria Kilakos MTL Women in Music
Franz Schüller President & Head A&R Indica Records (Canada & Australia)
Sergio Noronha Music Journalist & Promoter
Artur Peixoto Head Booker Rockin' in Rio
David Silbaugh Talent Buyer Summerfest
Jack Liao Business Executive Taiwan Television Enterprise
Sumesh Lal Media & Festival Executive
Phil Harrington Founder YouBloom L.A./Dublin
Sandy Graham Music Industry Veteran & CEO Cashbox Canada Magazine, EMG Strategist
Chiahua Yeh Director Biz-Matching
Evan Murray Event Coordinator Live at Heart Newfoundland
For more visit: liveatheartnl.ca