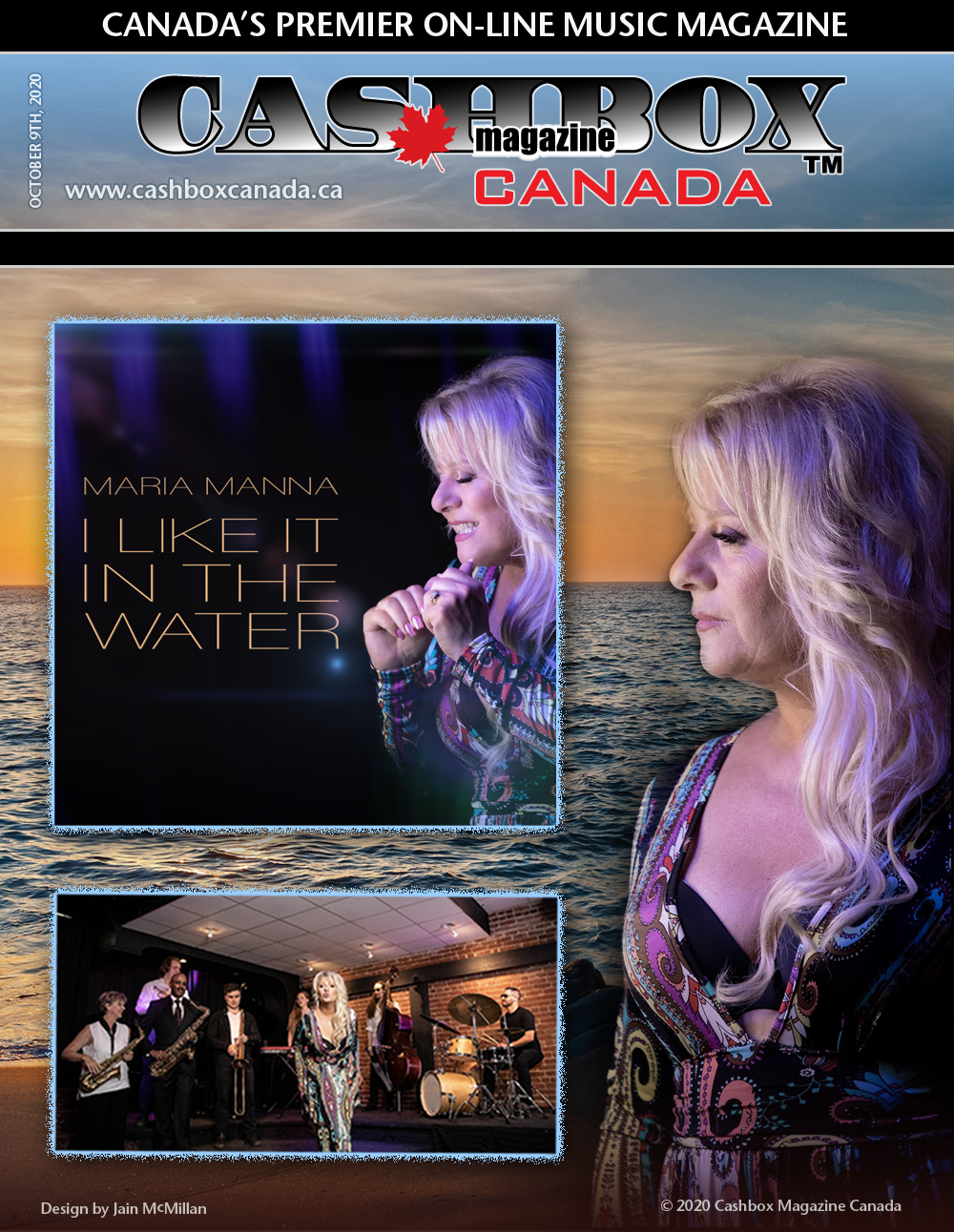 Thu Oct 08, 2020
Multi-award winning singer/songwriter Maria Manna shares a message of love's bliss and female empowerment alike in her sassy new single, "I Like It In The Water" – currently now a Top 20 Pick Hit on the October Chart on Cashbox Radio.
An indefatigable dynamo across her 45-year career and pure gem in Canada's creative crown, "I Like It In The Water" lands as a moment for pause to revel in the fruits of a life well lived. "My inspiration while filming the video was my husband, who sat in the audience," Manna shares. "He knows I like to dance in the water…"
Check out "I Like It in The Water" here:
"The song was created as a celebration of life, and the desire to share intimacy with the person of your choice. It captures the essence of the joy of living and giving to your special someone. It's my hope that showcasing love and happiness gives a sense of freedom of choice as an evolved, responsible being.
My message to all women is to feel free to dance in the water with your loved one any which way you desire," she continues. "Dance the dance of love! Exist in this life just as you are!"
"You are beautiful just being you."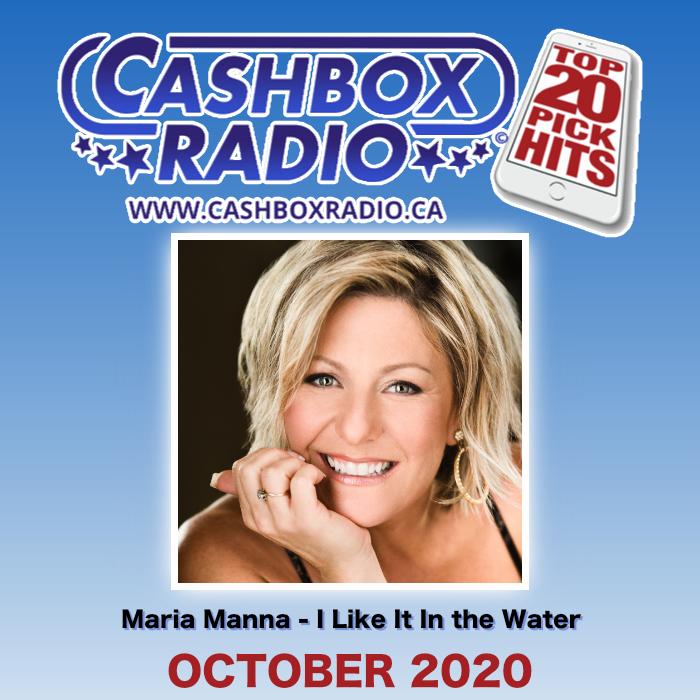 An inimitably talented vocalist most specialized in the genres of Jazz, Blues, Gospel, and Italian, Manna is also an esteemed music director and producer with the Vancouver Island Gospel Festival, V ancouver Island's Got Talent, Victoria Idol, Tony and Tina's Wedding, and many more to her credit.
Inducted into the Alberta Music Archives, Manna is an ordained minister, recipient of the 2013 YoUnlimited Woman of Style Award, and has worked and performed with Dal Richards, Anne Mortifee, Jane Mortifee, Mike Reno, Jeff Neill, Paul Horn, Tommy Banks, Alfie Zappacosta, David Foster, and more. She's released three previous albums, including 2007's Between the Sheets and 2017's With Love, and is the first female Italian Canadian to record in Italian in Alberta.
She's a TV writer and producer for Maria Manna City Chat, an actor on the movie set of "The Engagement Ring", the author of Earth Angels "Bella Figura," playwright for "It's Amore": A tribute to Italian American Music and Comedy, and powerhouse franchise owner in the financial services sector.
Also under Manna's extensive set of skills and service to others are her extensive and laudable philanthropic endeavours that have spanned her career. An honourable recipient of both the Governor General's Caring Canadian Award (2013) and Sovereign Medal (2016), Manna has founded three charities — U-JAMS, BC Vocalist Society, and the Jazz Foundation of Canada — and the creation of the Victoria Conservatory of Music: Maria Manna Bursary Fund.
"I Like It In The Water" was written and composed by Maria Manna, Mark Robson, and Dean Hajas, with production credits to Christopher Grew and Dean Hajas.
Keep an eye out (and your ears too) for the next release from this amazing artist!
For more information visit:
mariamannamusic.com/
instagram.com/mariamanna1/?hl=en
facebook.com/maria.c.manna.5?ref=bookmarks
twitter.com/mariamanna
music.apple.com/ca/album/i-like-it-in-the-water-single/id1526016247
open.spotify.com/album/15wxOt3TEPuwQjCGOB20mJ?highlight=spotify:track:0h87wbVVV23z0aVRtOTzPE