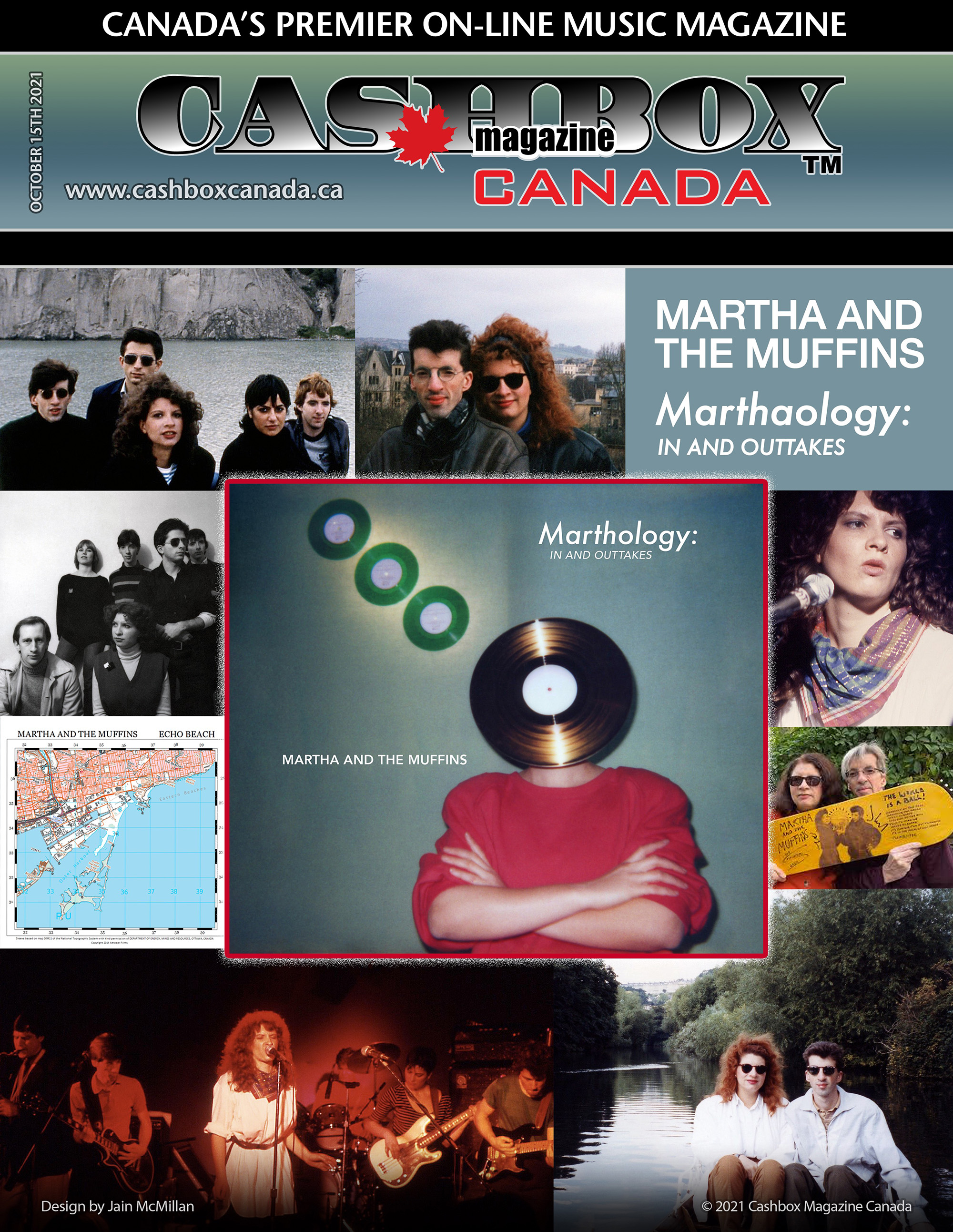 Fri Oct 15, 2021
Described as "one of the most innovative of their era," iconic Canadian artists Martha and the Muffins have announced the release of their new album, Marthology: In and Outtakes set to release November 5th, 2021.
Check out the New Single "Do You Ever Wonder" here:
We caught up with Martha and Mark at their home in Ontario, Canada to talk about the release of their first album in 11 years.   I asked them both how does it feel have the name Martha and the Muffins called iconic legends and the innovative artists from the 80's punk era.
"I guess we kinda feel like we've earned it just by 'time-in' - we never stopped creating and writing music all these years. We started out at a vibrant and exciting time in the industry and we love the fact that our loyal fans have stuck with us for over 30 years. They are a major part of our musical lives and we are grateful for all of them. It's been quite a ride so far and we are ready to kick back in and give them what they want and hopefully find new fans along the way."
What music influenced you ? Was there music in your familes?
"My mother was a classical pianist", Mark says, "but there was always all types of music around the house. My biggest influences in the beginning were the Beatles, but I also embraced all the Motown, Rhythm and Blues songs of the time. I always say we grew up in the most amazing period of time when it came to music. Martha came from a musical family as well and all genres were artists that influenced her; Jefferson Airplane, The  Beatles and female singers both past and present."
Groundbreaking from the start, Martha and the Muffins formed during the early days of Toronto's punk new wave / art pop scene in 1977. They were the first Canadian band to sign to a UK label, recording their debut, Metro Music, at England's The Manor Studio, and would go on to tour and receive more than three decades worth of critical acclaim worldwide.
They chose the name "Martha and the Muffins" to distance themselves from the aggressive names adopted by many punk bands of the era. According to Mark Gane: "We decided to use it as a temporary name until we could all agree on something until another name came along.The name ended up sticking."
In 1978, they released their first independent single "Insect Love". This and a demo tape recorded in June 1978 quickly garnered them a recording deal with the Dindisc offshoot of Virgin Records.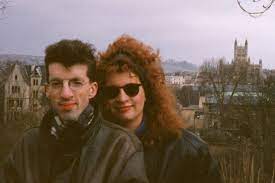 "We were the first Canadian band to be signed to a UK Label. It was a huge deal back then. We had pr people and a team so this next step for us doing it all ourselves is both exciting and a little daunting," Martha says.
The band, which eventually became a quartet (Martha Johnson, Mark Gane, Jocelyne Lanois, and Nick Kent), were then signed to Canadian indie label Current Records, distributed by RCA.
1983's Danseparc was produced by Daniel Lanois, Gane, and Johnson. Gane, eager to drop the name "Martha and the Muffins", proposed that the group be now called "M + M". In a compromise, both names were used for a time, and the Danseparc album cover had both "M + M" and "Martha and the Muffins" printed on it. 
"We tried the name change but it just didn't stick, our legacy was Martha and the Muffins so here we are full circle again."
Since then, the band has released seven studio albums, three of which they co-produced with Daniel Lanois (U2/Peter Gabriel). The songs they worked on together included the groundbreaking singles "Women Around The World At Work", "Danseparc", "Black Stations White Stations", "Come Out And Dance" and "Cooling The Medium". Martha Johnson and Mark Gane, founding members of Martha and the Muffins, have gone into their extensive archives to select 12 rare singles, B-sides and unreleased tracks for 'Marthology: In And Outtakes'.
'Marthology: In And Outtakes' spans 35 years of recordings including previously limited releases of "Summer Of Song," "Big Day," and "Do You Ever Wonder," as well as the 30th anniversary version of JUNO-winning single, "Echo Beach," as well as never heard before songs and alternative versions of album cuts.
For the band's global audience as well as the uninitiated, 'Marthology: In And Outtakes', offers a behind the scenes glimpse of the original and diverse avenues of Martha and Mark's songwriting which has defined Martha and the Muffins as a groundbreaking band since it's formation.
What does the future look like for Martha and the Muffins?
"We are excited to be on the next journey of our careers," both Martha and Mark said. "We are in a wonderful creative mode right now and are going to continue to write and record. When the time comes where it is possible to get out there to tour and perform live again we are ready."
Marthology: In and Outtakes is available November 5th, 2021.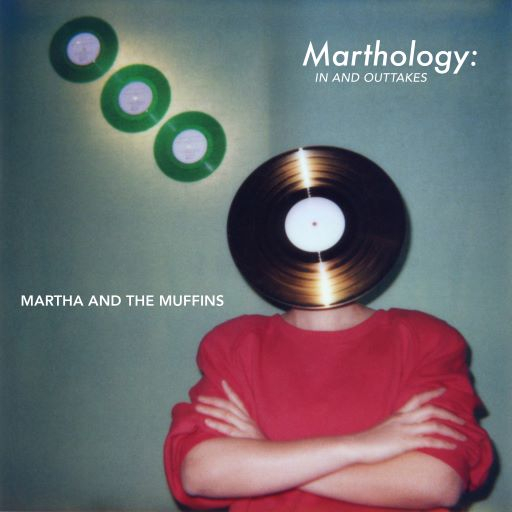 Marthology: The In and Outtakes Track Listing
"On A Silent Summer Evening"
"Summer Of Song"
"Do You Ever Wonder?"
"Act Like A Woman"
"Don't Monkey With My Love"
"Talking Through My Hat"
"Big Day"
"There Comes A Day"
"Fighting The Monster (Alt. Version)"
"Resurrection"
"Delicate"
"Echo Beach (30th Anniversary Version)"
For more on Marthaology: In and Outtakes visit:  https://smarturl.it/marthology