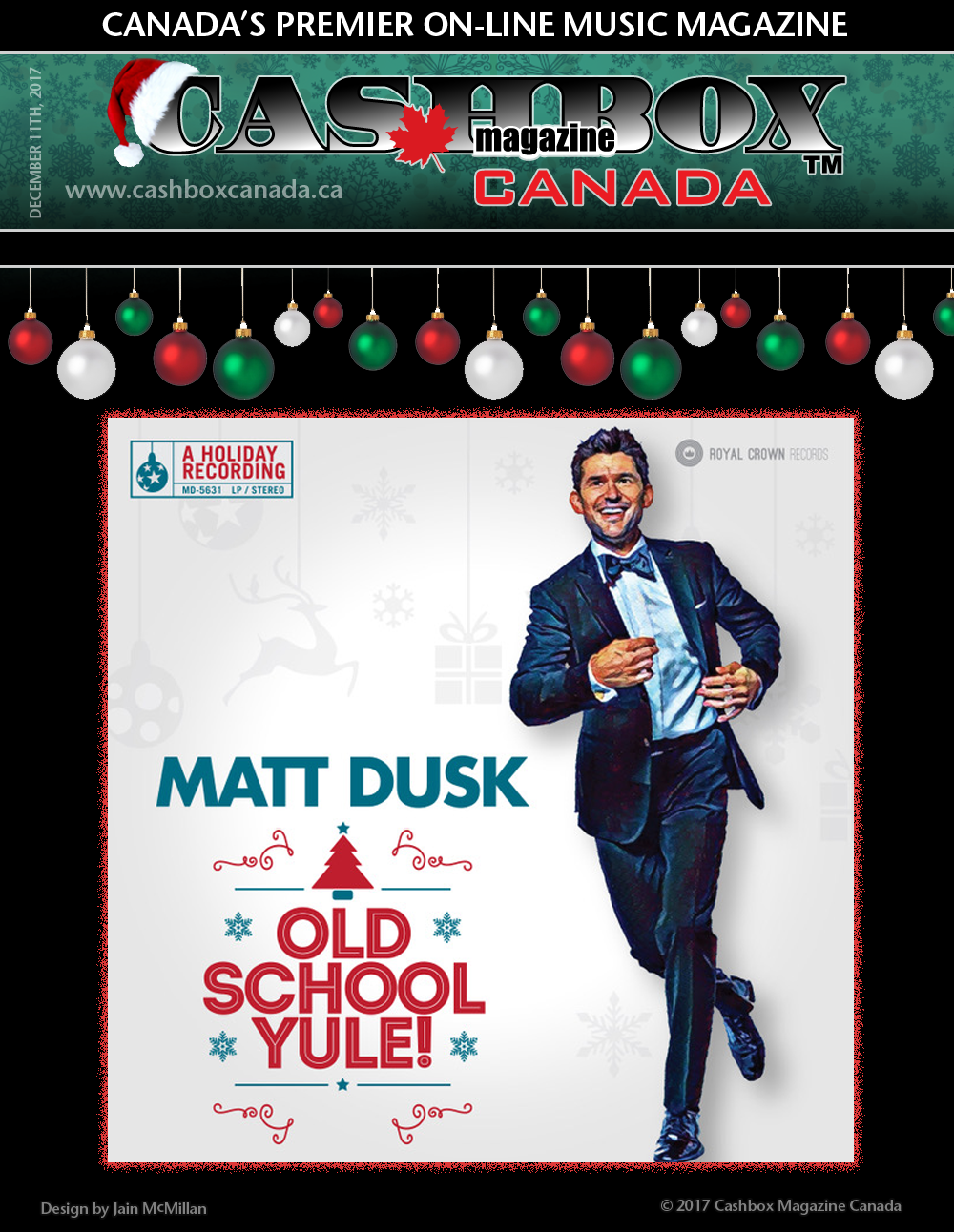 Fri Dec 08, 2017
Every year we hear all the standard Christmas songs hit radio again; Brenda Lee, Bobby Helms, Bing Crosby with David Bowie, Elvis and Frank Sinatra.
Then we start receiving new product here at Cashbox Canada and we always enjoy the fresh offerings of new artists or at least their new Christmas albums.
But on this rare occasion when this new CD came in, it was a perfect combination of the old tunes offered by a young artist, Canadian icon Matt Dusk.
A Christmas album that embraces the festive swagger of the 1960's, Old School Yule! is an up-tempo, cocktail party album that will have you feeling a little "Ring-a-Ding-Ding" while you croon along to "Fa-La-La-La-La".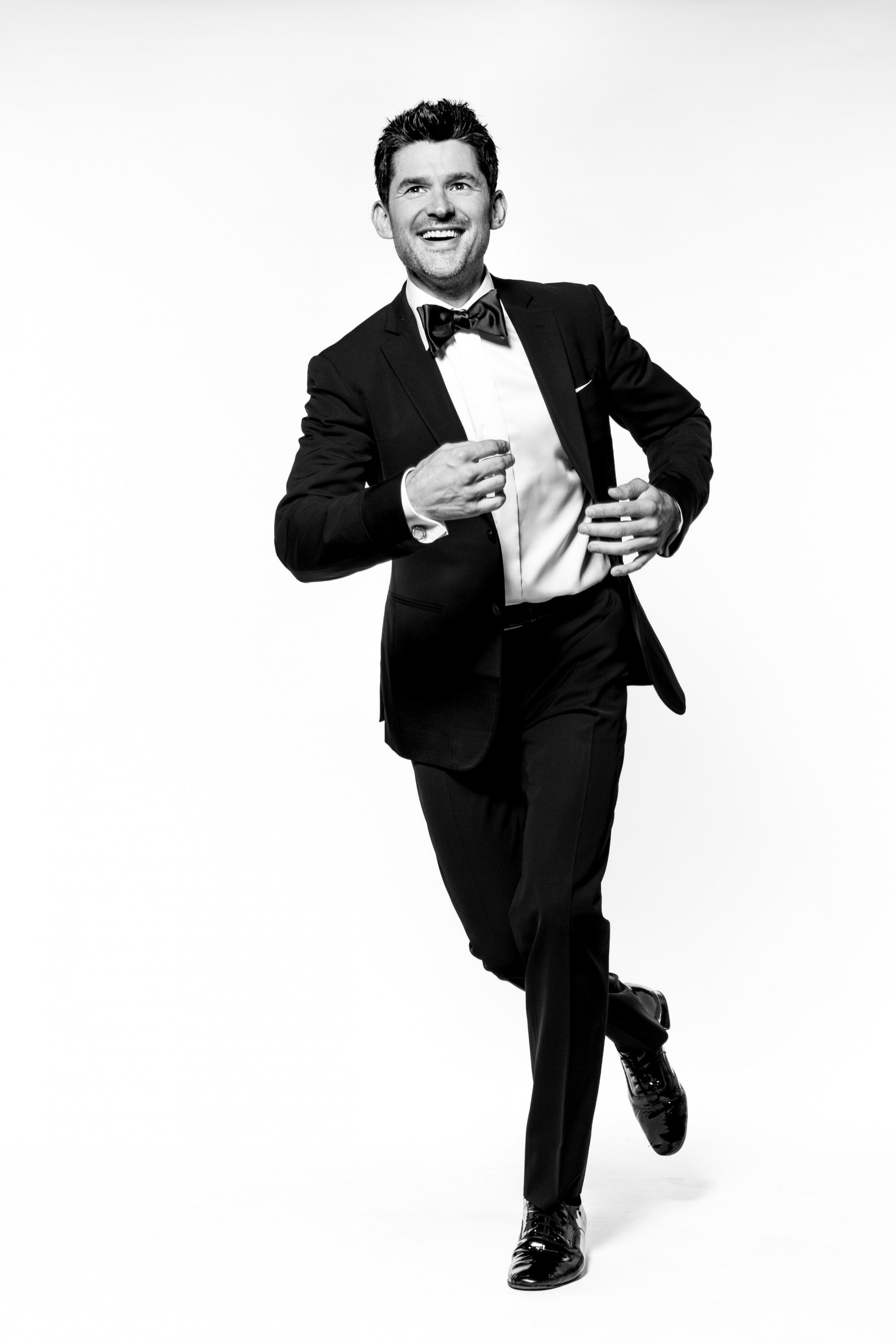 "It's supposed to feel like a classic variety show," says Dusk while on tour in America. "I wanted to record an album that you would have sitting on the turntable right next to your Bing Crosby Christmas records."
If retro is what you're looking for, Dusk's new album has everything you need. The sixteen tracks contain many of the most popular holiday classics, from White Christmas to Jingle Bells. Along for the (sleigh) ride are some new songs and a few twists on some old favourites. The album also features an original holiday hit, Snowed In With You, penned by Dusk himself.
"Christmas songs are really the only standards we have left," says the jazz crooner. "I'm so happy to be able to take this music I grew up with and share it with everyone from lifelong fans of Christmas music to future generations just now discovering them."
Dusk is no stranger to those future generations. The Juno-nominated singer celebrated the birth of his first child, Kaia-Mae, in 2016. It was becoming a new father that really put the idea of a Christmas record into his head.
"It really is a lifelong dream come true," he says, referring to his baby daughter. "My fondest memories from my childhood are those Christmases by the fireplace, listening to Nat King Cole with my parents. It's going to be amazing to share that with my own daughter… and with my own album!"
Dusk isn't alone in the celebration. Old School Yule! contains new duets with several celebrated singers. Barbara Lica joins him on a lively version of Let it Snow!, Sophia Perlman reminds the kids that Santa Claus is Coming to Town, and Emma-Lee sticks around for Baby, It's Cold Outside.
Old School Yule! doesn't hold back the music…or the musicians. The album contains over a hundred musicians, including a full orchestra, big band, and Dusk's own childhood choir – St. Michael's Choir School. It's one of the biggest albums of Dusk's career, but he's taking it all in stride.
"If you loved all those Christmas specials on TV from the sixties and seventies, I think you're really going to love Old School Yule! It's got almost everything you could want from a holiday record."
When asked what it might be missing, Dusk offers one of his trademark smiles and a coy, little wink.
"Yeah," he grins. "Martini shaker not included."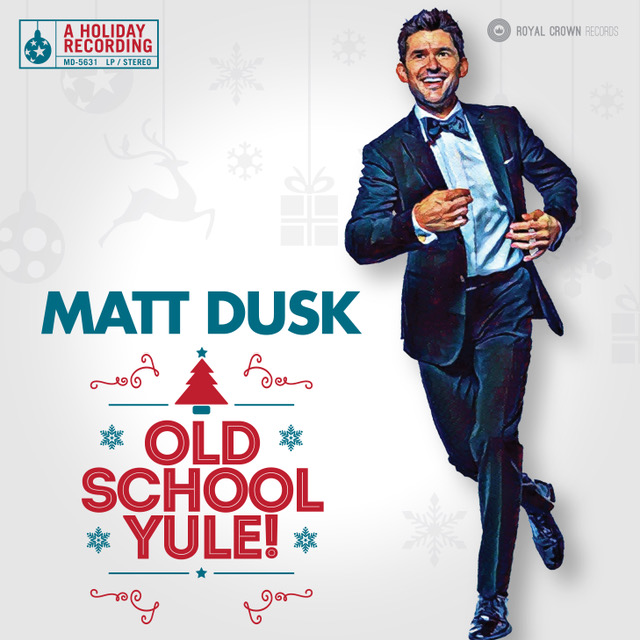 Track Listing:
1 Happy Holiday
2 Sleigh Ride
3 The Most Wonderful Time Of The Year
4 The Christmas Song
5 Santa Claus Is Coming to Town with Sophia Perlman
6 Jingle Bells
7 White Christmas
8 I've Got My Love To Keep Me Warm
9 Baby It's Cold Outside with Emma-Lee
10 Have Yourself A Merry Little Christmas
11 Donde Esta Santa Claus
12 Marshmallow World
13 Let It Snow! with Barbra Lica
14 Snowed In With You
15 Winter Wonderland
16 Do You Hear What I Hear with St Michael's Choir School
Purchase this great CD and learn more about this great artist visit www.mattdusk.com