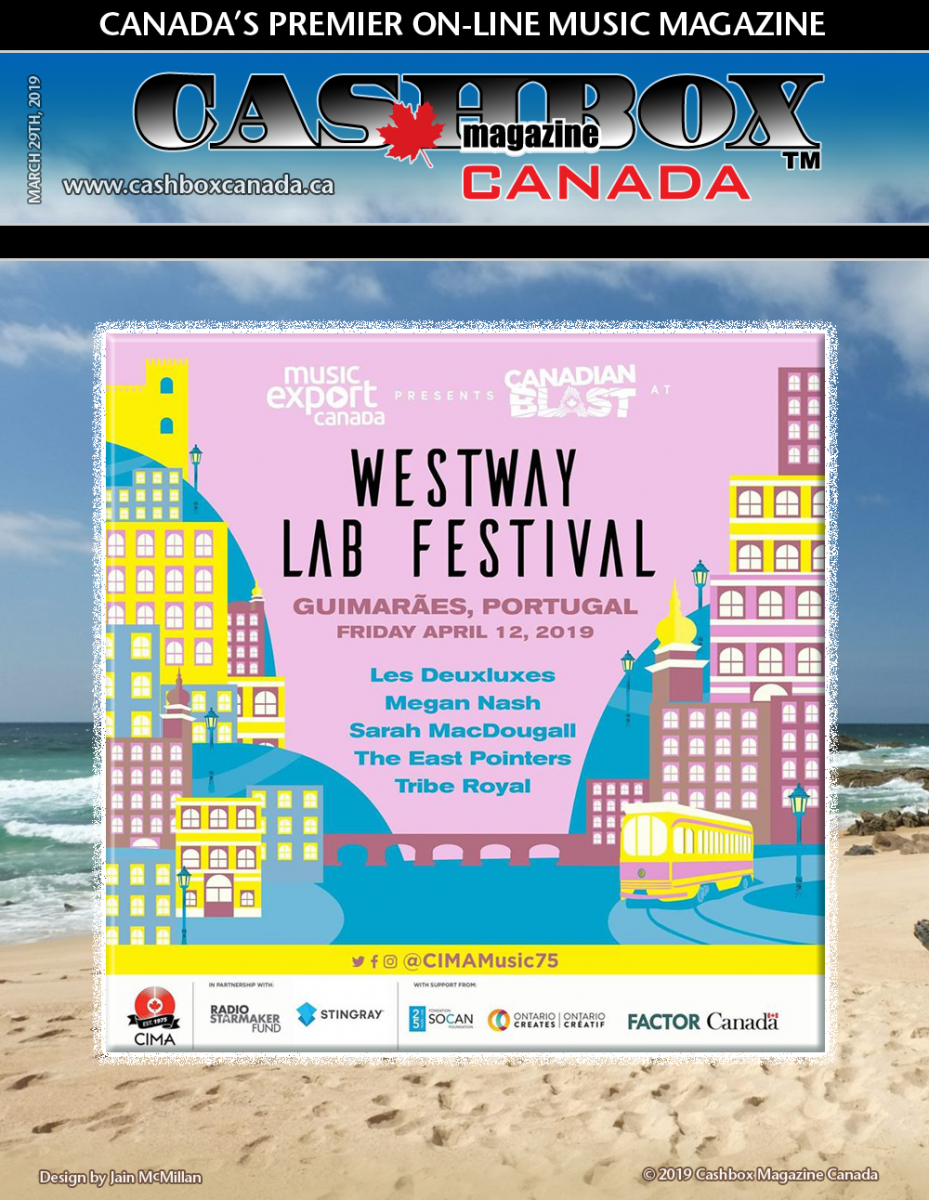 Fri Mar 29, 2019
Westway LAB, Portugal's first showcase festival and professional music conference, will take place for the sixth consecutive year from 10th to 13th of April in Guimarães, Portugal. Founded in 2014 with a clear mission: to operate a cultural, social and economic transformation through music, crossing borders enabling the construction of sustainable internationalization of artists and professionals from Portugal. During the 4 day event, Guimarães becomes a music city, combining in an innovative way the realization of an event based with three dimensions: Process (artist residencies), Thought (PRO Conferences) and Product (showcases and headline concerts).
According to Rui Torrinha, artistic director of the festival, "continuing to think about the cosmos from this unique place has made Westway LAB a powerful world of possibilities on a human scale, in which the time and space generated have allowed us to recover the original meaning of the word … quality. Not everything here can be said, so discover it and let yourself be discovered but do not miss out, because the spirit is of inclusion."
And Canada's stars will be shining soon in Guimarães when the CIMA gang heads to sunny Portugal for a Canadian Country Showcase at Westway Festival! "The Canadian Independent Music Association (CIMA) is always striving to increase export markets for our stakeholders. Westway LAB has an excellent reputation in Europe as a small but bustling festival and conference. We are honoured to have Canada selected as their country of focus for the 2019 edition. The focus on Canada not only strengthens relationships and opportunities between the Portuguese and Canadian delegates but also allows another opportunity for other countries in Europe and abroad to draw their eyes on the talent we have in Canada," says Trisha Carter, CIMA's Music Export Manager. "Westway LAB has provided our delegation of artists and companies with curated business-to-business events, market development, showcase opportunities and artistic collaboration. We are proud to include 10 established business professionals from coast to coast and a group of 5 diverse artists within our Westway LAB Canadian contingent. We anticipate great results from this initiative."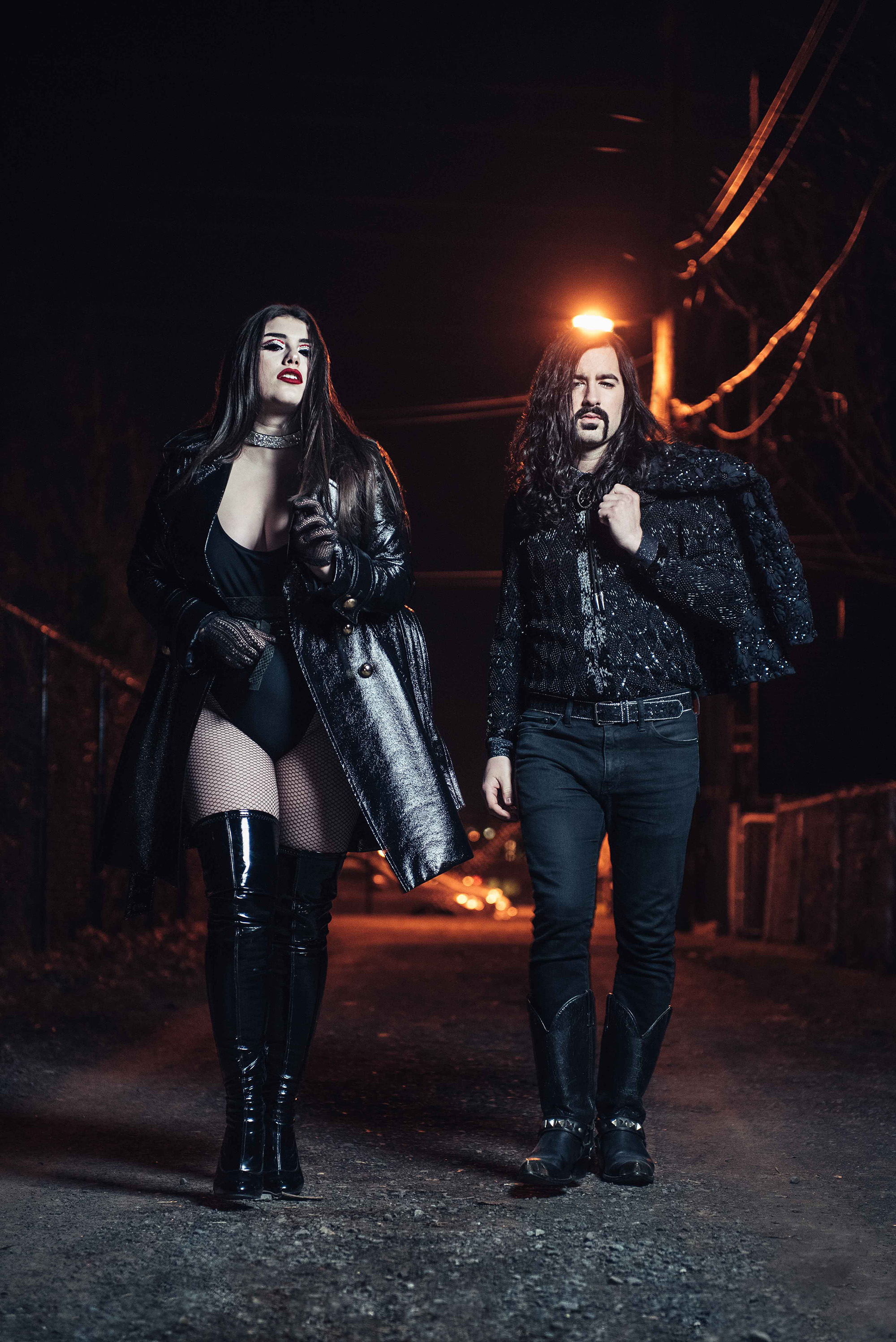 LES DEUXLUXES
Formed by Anna Frances Meyer (vocals & guitar) and Étienne Barry (drums, guitar & vocals, simultaneously), Montreal duo Les Deuxluxes are armed to the teeth with powerful vocals, primal rhythms and two raging guitars. The two-piece band has attitude and the chops to back it up as they mix glitter and sweat into their own fiery blend of rock 'n roll.
In September 2016, Les Deuxluxes released Springtime Devil, their critically-acclaimed very first album. It offers a collection of 9 songs ranging from fiery rhythms to sexier, heavier melodies. Since then, they've stolen the show at many large-scale festivals and toured extensively in Canada, Europe and all across Latin America. Managed by BonSound out of Montreal check them out!
Watch 'Tobacco Vanilla' Les Deuxluxes here: youtu.be/_oRAf7mCrJI
bonsound.com/en/artist/les-deuxluxes/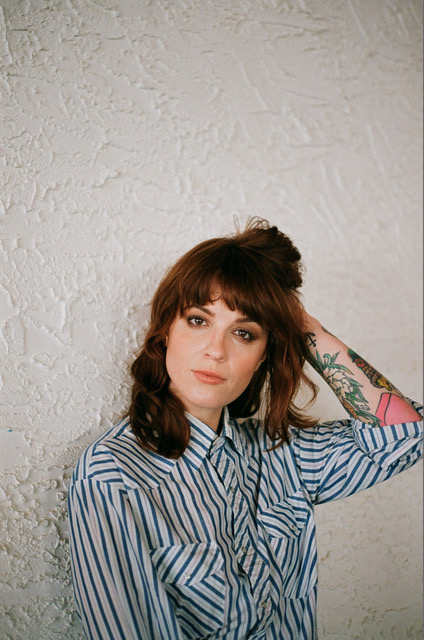 MEGAN NASH
On her new album, Seeker, Saskatchewan Juno Nominee singer/songwriter Megan Nash collaborates with ambient/alt-rock unit Bears In Hazenmore with brilliant results. In sharp contrast to the starkness of her previous acclaimed album Song Harvest Volume One, Seeker takes Nash's roots-based songwriting into a bold new sonic territory, displaying the undeniable chemistry she has forged with the group over the past year. That shared excitement was the hallmark of the sessions that produced Seeker over the winter of 2017 with engineer Orion Paradis (Library Voices), held at Soul Sound, a space shared with a contemporary dance studio. The flexibility of the location offered Nash the freedom to fully explore the range of her new material, from the atmospheric "Girl Vs Ocean" and "Summer," to the anthemic "Lavender & Leather" and "Bad Poetry."But as the concept of Seeker (embodied as well in its title track) suggests, Megan Nash is in the midst of her personal quest for spiritual meaning on her own terms. Her chosen path is through music, and as an artistic statement, Seeker displays the breadth of Nash's talents as a songwriter, vocalist and producer—the culmination of one stage of her journey while simultaneously beginning the next.
Watch Seeker here: www.youtube.com/watch?v=J5XBuRtVUT8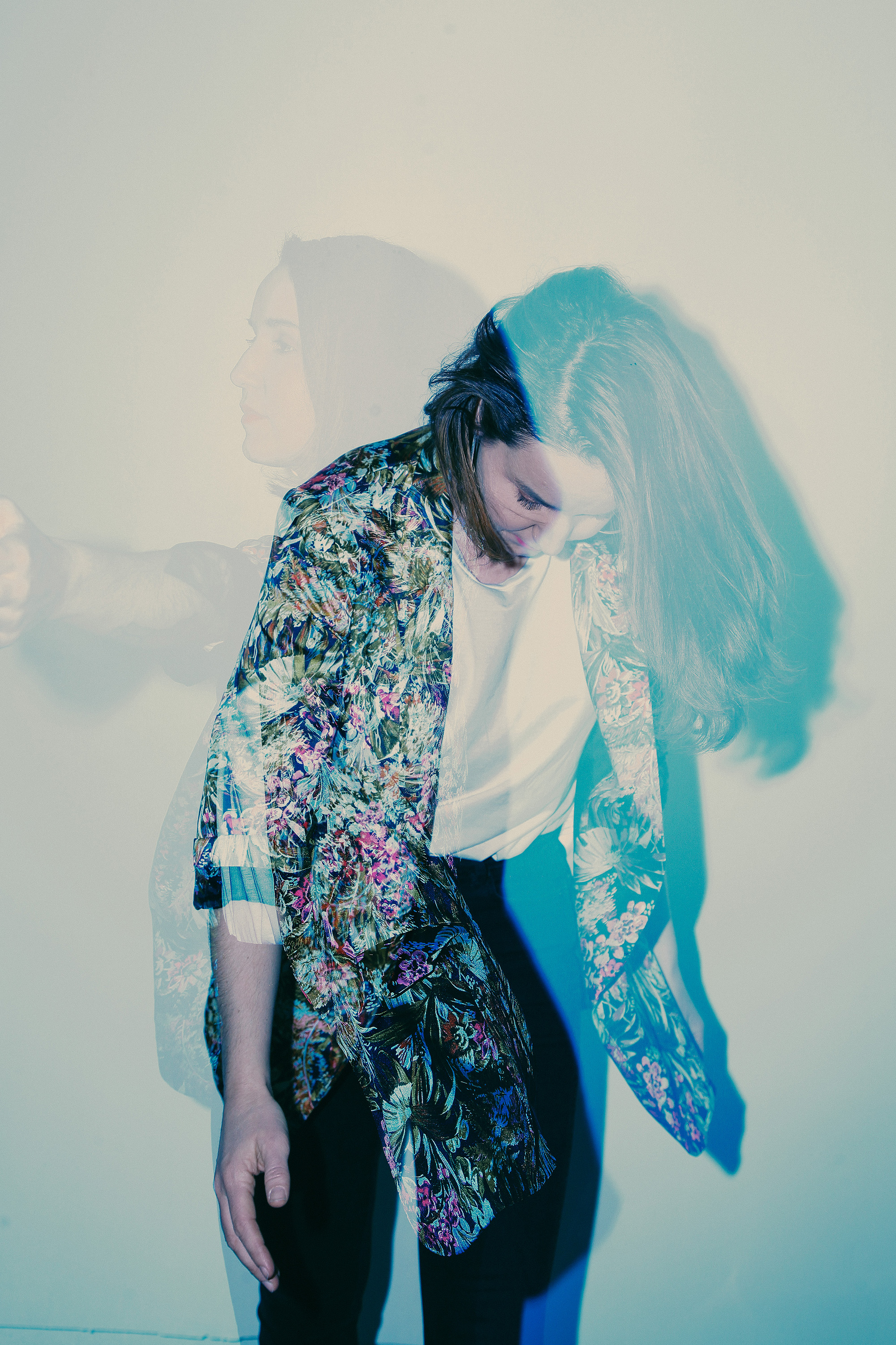 SARAH MACDOUGALL
Sara MacDougall grew up in southern Sweden, surrounded by ocean, forest and farmland. She started playing the organ at 7, before picking up her mum's old guitar from the attic at 11. That's when she started writing songs and formed her first rock band at 12. Sara spent her teenage years in a dingy rehearsal space in the city of Malmö, always obsessed with the art of a song. Now based in Canada (her father's home country, she has learned how to chop wood and experience -50 in the Yukon, now having seen many small Canadian and European towns.
She has studied Music Composition and Audio Engineering in University, collected multiple awards, played major Canadian and International festivals and shared stages with many people who she very much admires. Sarah MacDougall is always on a quest to learn more.
Watch 'Empire' here:
www.youtube.com/watch?v=JL3XS7AMdQY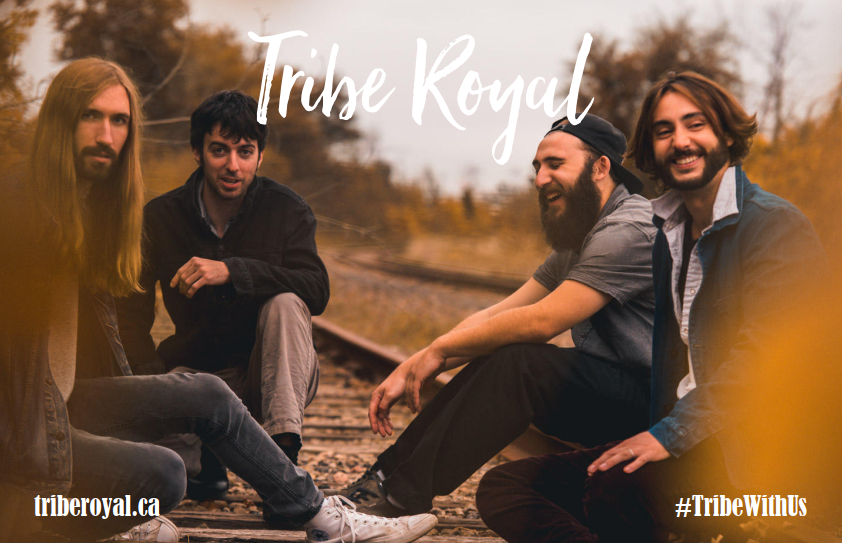 TRIBE ROYAL
From Canada's capital city of Ottawa to the "Hit Recording Capital of the World" in Muscle Shoals, Alabama to record with legendary producer Norbert Putnam. Everything changed in 2018 for the fast-rising eclectic quartet when they played Live at Heart Sweden and Live at Heart Newfoundland, which has now led them to upcoming showcases in France at MIDEM, back to Live at Heart Sweden, Milwaukee Summerfest in the USA and now to the prestigious and innovative WESTWAY LAB in Portugal. With a sound that's hard to peg, but familiar nonetheless, the band are commonly marked as having a fresh vibe - vintage sound', nostalgic yet entirely their own; touching on sounds where acts such as The Eagles, The Lovin' Spoonful, The Beatles and even the late Tom Petty left off. Their sound and style span decades from the clean, warm pop ballads of the early 1960s to the gritty rock of the mid-1970s modernized by the bands own musical era; the alternative rock of the mid-1990 's-early 2000s. Managed by the team at Entertainment Music Group (EMG) Tribe Royal is excited to hit the stage in Guimarães and show how you can become part of the Tribe!
Watch Tribe Royal at Live at Heart Sweden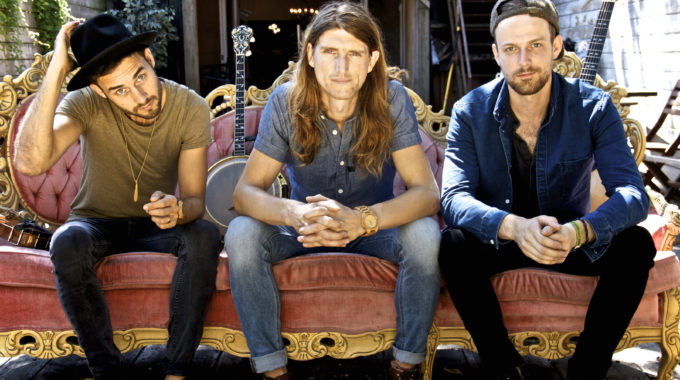 THE EAST POINTERS
The East Pointers - fiddler/singer Tim Chaisson, banjoist Koady Chaisson and guitarist Jake Charron – write about real life, sketching out its joys and sorrows in vivid strokes. That palpable authenticity makes their instrumental tunes practically cartwheel and infuses their lyric-driven songs with poignancy. And it's why listening to The East Pointers' brilliant and hotly anticipated second album What We Leave Behind – produced by superstar East Coast-bred songwriter/producer Gordie Sampson – is akin to meeting up with an old friend. As a follow-up to 2015's internationally acclaimed, JUNO Award-winning debut Secret Victory, What We Leave Behind shares stories previously unheard but framed by a familiar context. The album reflects on the traditions of Canadian Celtic music, where it comes from, and what it means to the people, but also strides in new directions. With a captivating balance between their traditional-sounding instrumental tunes and catchy radio-ready songs, The East Pointers reach out with open arms to a wide range of listeners, inviting them to discover a new love of folk music. The East Pointers continue to blur the lines between traditional and popular music while developing a devoted fan base around the globe.
Watch 'What We Leave Behind' here:
youtu.be/ZWMrcXlJtwU"
Companies from Canada will also be part of this inaugural initiative.
Allison Outhit
Six Shooter Records
Allison Outhit has over 30 years' experience in the cultural industries, including 12 years in filmed media financing, production and international distribution, and another 12 in the independent music sector. From 2011 to 2018, Allison was VP Operations at FACTOR. She joined Six Shooter in January 2019.
Brian Hetherman
Curve Music and Cerberus Artist Management
Brian Heatherman began his career at Duke Street Records, he moved to MCA Records, which would soon become Universal where he remained until 2001, and from there Brian was hired as the inaugural Executive Director of Radio Starmaker Fund, where he set up one of the largest Funding agencies in Canada. In 2003, he pursued his dream of becoming an Artist Manager, Record label owner with Curve Music and Cerberus Artist Mgmt, and in 2005 was tapped to become the president of the Music Managers Forum Canada, and soon was elected to the board of the International Music Managers Forum. In 2009 Brian was asked to join FACTOR as VP, Canada's largest music funding agencies, after initially serving as a Board member for 5 years. In 2010 Brian became the acting General Manager of FACTOR, while the Board did an Executive search for a new president. In 2011 Brian returned to one of his true passion's which is his label and management company. In addition, Brian has been an International consultant for Canadian Music Week, Chairman of the IMMF, Chairman of the CCMA Board and worked with Musicians Rights Org (MROC) as Chair of their Artist Advisory Board.
Gourmet Délice
Bonsound
Gourmet Délice is a co-founder of the Montreal-based music company Bonsound which is a management, booking, label, concert production and publishing company. Started in 2004, it now represents, at various levels, artists such as Lisa LeBlanc, Geoffroy, Milk and Bone, Les Deuxluxes, Les Louanges, Duchess Says, Dead Obies, Safia Nolin and more. The Bonsound label roster offers a wide variety of genres but we also now operate two sub-labels: Make it Rain Records (hip-hop and electro) and Blow The Fuse Records (rock).
Jodie Ferneyhough
CCS Rights Management
After years as the head of Universal Music Publishing Group and peermusic Canada, Jodie founded CCS Rights Management, a company built on the philosophy of hard work, dedication, and an artist-first attitude. Over the years Jodie's artists have received awards and accolades including Juno Awards, SOCAN Awards, Country Music Awards, Much Music Video Awards, Grammy Awards, and Latin Grammy Awards. Jodie sits on the Board of Directors of CMRRA and is the vice-president of the Canadian Music Publishers Association (CMPA). In 2013, he was elected to sit on the ICMP Board (International Confederation of Music Publishers). Jodie is the co-founder of the Unison Benevolent Fund.
Marigny Lee
Mundial Montreal / M for Montreal
After a decade in the music industry in NYC, Marigny Lee relocated to Canada to work with Sébastien Nasra (M for Montreal) and Derek Andrews (Luminato, Harbourfront Fest) to create Mundial Montreal, North America's premier world music conference. The annual event celebrates cultural diversity in Canada and beyond through showcases and hosts an unprecedented network of industry pros and presenters with a common goal: to develop touring opportunities. Lee currently oversees International Partnerships for Mundial Montreal and M for Montreal (Mundial's indie/urban/hip-hop/alternative-focused sister conference) building bridges for artists and companies to have opportunities abroad and connect through our events. Lee creates alliances with organizations and delegations by crafting targeted activities (networking/B2B activities, showcases, etc.) as well as oversees outbound missions (SXSW, WOMEX, APAP, Reeperbahn, A2IM Indie Week, The Great Escape, etc.) to promote artists and create business opportunities companies internationally. Prior to Mundial, Lee spent 9 years at Central Park SummerStage/City Parks Foundation, the largest nonprofit presenter of free performing arts in NYC. Marigny also worked in artist management with the likes of the Gypsy Kings, Hugh Masekela, Dr. John, Gogol Bordello, Olu Dara, Cassandra Wilson, etc. with Impact Artist Management.
Nigel P. Jenkins
Laughing Heart Music
Nigel P. Jenkins is a graduate of the Schulich School of Law at Dalhousie University, with a Certificate in Entertainment Law from Osgoode Hall Law School. Nigel is an artist manager and record label owner based in Steady Brook, NL. Through his company, Laughing Heart Music, Nigel has worked with Classified, Heather Rankin, Ben Caplan, Hillsburn, The Lytics, and many other artists as a manager, label owner, and consultant. Nigel has sat on the boards of the Halifax Pop Explosion Music Festival and the Halifax Urban Folk Festival. He was nominated for the 2018 Nova Scotia Music Week Artist Manager of the Year Award, and the 2017 East Coast Music Award for Artist Manager of the Year.
Sandy Graham
Entertainment Music Group (EMG)
Sandy Graham is a music industry veteran with over four decades in the business, being one of the first female Music Directors in radio (CJFM, CFCF Montreal) one of the two first females to be hired by a record company as a Promotion Director (RCA/BMG) a nightclub owner (Route 66, Stagger Lee's/The Horseshoe), choreographer for Atlantis Films, and currently heads up the Editor in Chief title in both Canada for Cashbox Canada and the USA for Record World Magazine, and runs Entertainment Music Group (EMG) a boutique company that represents artists on a Global and International level. Entertainment Music Group (EMG) is an organization based in Canada that operates worldwide level to develop strategies and marketing for artists, projects and events under the direction of Sandy Graham. The team at EMG are all performers, songwriters, and artists themselves with diversified talents and history in the business that allows them to give advice and guidance based on their own experiences. Considered a one-stop place for clients, EMG can direct and recommend how to develop and network your career. Sandy Graham and EMG assists in creating and developing a long-term strategy with options and plans on an individual client basis.
www.entertainmentmusicgroup.ca
Sean Russell
baselineMUSIC
CEO and Artist Manager Sean Russell established baselineMUSIC in 2009. Sean has worked with artists such as The Trews, Alex Cuba, Hermitage Green, Sarah MacDougall, Noah Reid, Les Stroud, Peter Katz, Manafest, , and others. The artists at baselineMUSIC have received numerous accolades, including Grammy, JUNO, WCMA, ECMA, PEI Music and Canadian Screen awards.baselineMUSIC is a progressive artist management and marketing firm.
Tim Des Islets
Noisemaker Management
Tim Des Islets is the founder of the Canadian artist management company Noisemaker Management. With achievements in cultivating Canadian talent that has reached audiences both at home and abroad, Noisemaker manages an award-winning roster of artists that includes The Once, Megan Bonnell, Tim Chaisson, and JUNO Award-winners The East Pointers.
Tony Tarleton
Acronym Records
Tony Tarleton has had a 30-year career in the Canadian Music Industry at both Major and Independent Labels. Most recent post was as VP, Artist & Label Relations for Cadence Music Group (formerly Maple Music), hired by then Universal Music Canada head Randy Lennox after Universal purchased EMI. Tarleton ran both the Distribution company (Fontana North) and the label itself, with primary responsibility for signing artists to the label and Distribution agreements with Independent Artists and Labels (both domestic and international). Prior to Cadence Music post, was Director of Associated Labels for EMI Music Canada for 7 years, running the division that supplied Distribution Services to Labels and Artists, reporting directly to then President of EMI Music Canada, Deane Cameron. Prior posts included Sony Music, Universal Music Canada and A&M Records and was on the Board of Directors for CIMA (Canadian Independent Music Association) from 2013-2016.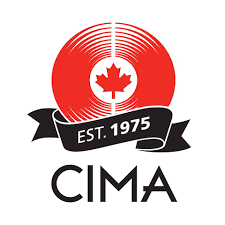 Trisha Carter
Music Export Manager
CIMA
Trisha runs CIMA's global export service "Canadian Blast" which delivers the international business and networking events, as well as showcases at various festivals around the world, including SXSW, The Great Escape, Reeperbahn, and more. Beyond major conferences, Trisha develops and coordinates private, customized and targeted business and showcasing trade missions to support CIMA members' business and professional development interests. Trisha is also the main contact on CIMA's newly established export collective, "Music Export Canada" – a partnership and portal serving the many export associations in Canada and partners around the world.
Jenia Schukov
Music Export Coordinator
CIMA
Born and raised in Montreal, Jenia spent 10+ years working in the music industry at various labels, promotion companies and radio stations. In 2013, she made the move to Toronto where she joined the team at CIMA/MusicOntario. As the Music Export Coordinator, Jenia works alongside Trisha Carter on CIMA's global export service Canadian Blast to help organize international showcasing and business opportunities for Canadian companies and their artists.
For more about CIMA visit www.cimamusic.ca
For more on Westway Lab visit www.westwaylabfestival.com