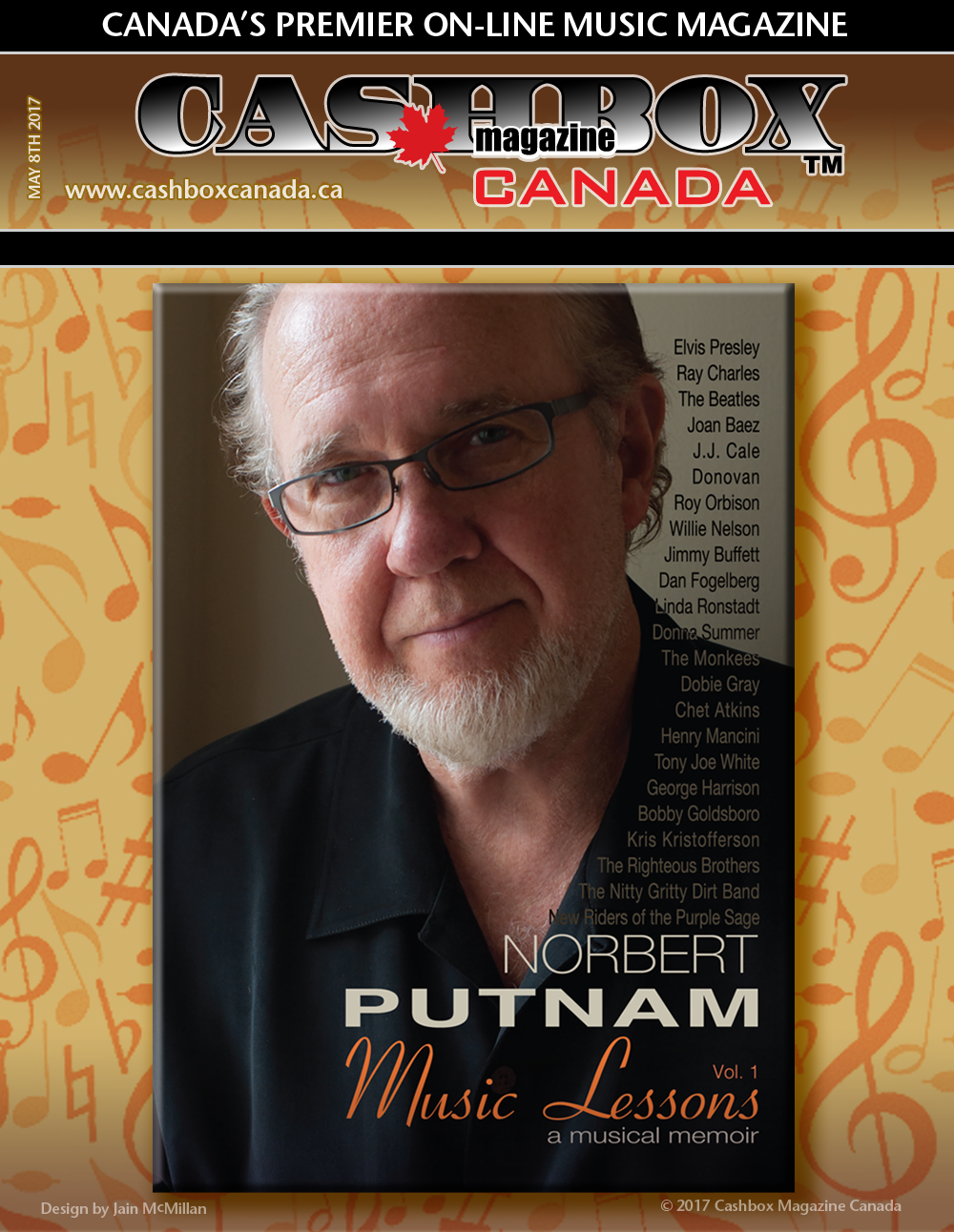 Fri May 05, 2017
Norbert Putnam, bass player, arranger and record producer can now add author to his list of occupations. Actually more of a raconteur. The talented and well respected Putnam has a new book, Music Lessons Vol. 1, that just hit the shelves this month And oh the stories he can tell ! We asked Norbert from his home in Florence, Alabama, what prompted the writing of his memoirs? "My wife Sheryl and I were living in Hilton Head, North Carolina and going to these get togethers and parties with these moneyed people, non music folks, and they all wanted to talk about the music business and what I'd seen and done. They funny thing is most of them seemed more interested in the lesser known artists I had worked for and with. One night at an architect's house they asked me about working with Jerry Jeff Walker. I explained that with Jerry Jeff we set up an actual bar in my studio. Then we'd sit around and drink and talk and then we'd record some. It was the atmosphere that Jerry Jeff was comfortable with. Well they loved the story and driving home Sheryl said 'You need to write all these stories down, people enjoy hearing them.' It took awhile to commit to it but we finally got there with volume 1 of the book."
Norbert Putnam is one of those names you've either heard or think you've heard if you're into music because of the vast amount of artists he's worked with either as a session player or producer. The cover of his new book has the names of artists as a background and it reads like a who's who of modern music. Elvis, Jimmy Buffett, Linda Ronstadt, Eric Andrsen, Ray Charles, Roy Orbison, Dan Fogleberg and on and on. And this book describes in wonderful, informative detail how it all came about. From Muscle Shoals to Nashville, from Elvis to Henry Mancini. "I was born in Muscle Shoals, actually Florence, Alabama. I wasn't a musician but my father had played bass in a bluegrass band and had an old bass lying around, So when the opportunity came along for me to join a band my dad reluctantly let me use his bass. He tried hard to discourage me from being a musician. He told me I'd never make a living at it. Years later, I realized that was a strong motivator in my will to succeed. I guess if he had said go ahead and try it and if it doesn't work out you can come home I wouldn't have had the same drive.Whenever I doubted myself, which was more often than I care to admit, I kept hearing him tell me I'd never make it and that drove me on."
Norbert's childhood friend and Nashville legend David Briggs, grew up together and their first session was at Rick Hall's Fame Studio in Muscle Shoals where they cut "You Better Move On" with Arthur Alexander. In the book Norbert explains how when the pair decided to head up the road to Nashville, Rick Hall told Putnam "Briggs will be a big deal up there but you won't make it. Bobby Moore is the man up there for bass," As Norbert says "He didn't want me to leave. Another great motivator to help me succeed." Norbert explained, "I used to go to the washroom before sessions at RCA Studio B and stand by the mirror by the sink and say to myself, 'Putnam, you got three hours to show what you got.' It all worked out. "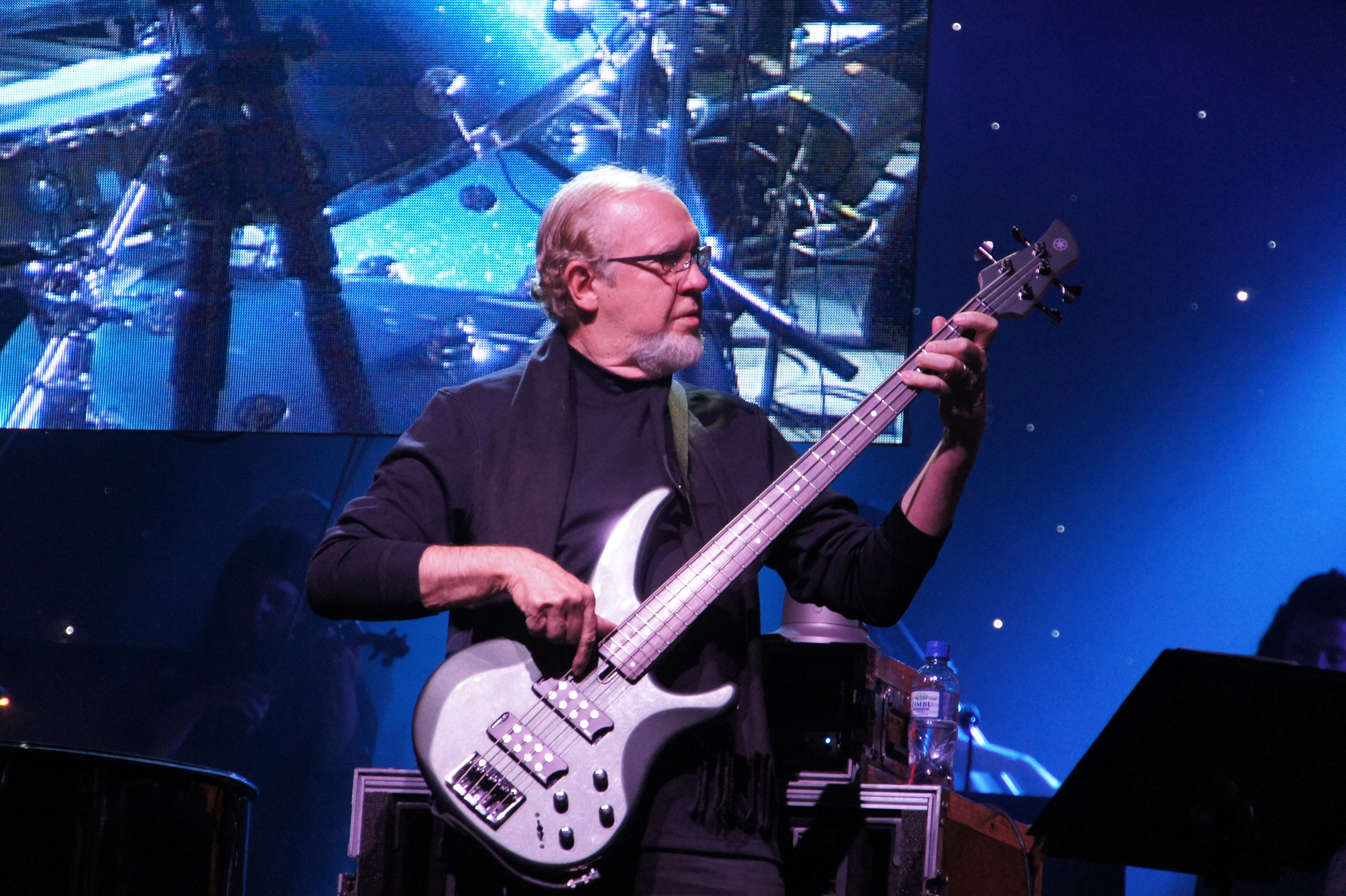 If you ever wondered what it would be like to be a fly on the wall at an Elvis session here's your chance. And you can follow Norbert into studios with his 1958 Fender P Bass and Ampeg B15 and be there when he bare boned Linda Ronstadt's " Long Long Time" on a rare Saturday session in Nashville. "Nashville session men didn't work Saturdays back then. Because of the hours we worked you left when the kids were to gone to school and by the time you got home they were asleep, So it was tough pulling together a team for a  Saturday session." And that record turned into a Grammy winning performance. How his first gig as a producer was on the Joan Baez hit "The Night They Drove Old Dixie Down" that also won a Grammy.
I could go on and on about the great stories in this book but that would spoil it for you. You need to read this for yourself. The format of this book is perfect for this busy world we live in, with short, easy to read chapters and an interesting interactive feature. At the end of every chapter is a QR (Quick Response) barcode that takes to the relevant YouTube for that chapter.
This quote from Kris Kristofferson probably sums up Norbert Putnam best, "He's the most gifted, clear eyed, unpretentious artist I ever met. Absolute absence of ego, with a quietly positive good humored attitude that allows him to focus on the business of creation with a brain that's one of the best I have been around in all my years on this planet."
These days Norbert Putnam is as busy as he wants to be. He lives in Florence, Alabama 110 miles south of Nashville with his beautiful wife Sheryl and their two poodles Sophie and Gracie in an 1839 home called Thimbleton House. He is producing a young artist Christopher Parker a young singer/songwriter from the Mississippi Delta and has finished a tribute album of Dan Fogleberg songs with Jean Fogleberg, Dan's widow. Having played on 122 Elvis tracks in the 70's he's a natural to be part of the Elvis In Concert Tour that still graces stages around the world. And also A Band of Legends, famous studio musicians touring the country and playing and telling stories of their studio experiences.
Norbert will also be doing live appearances to promote his Music Lessons Vol.1 books.
To order your copy of Norbert Putnam Music Lessons Vol. 1 you can purchase it on the website www.norbertputnam.com
See you out there Putt !