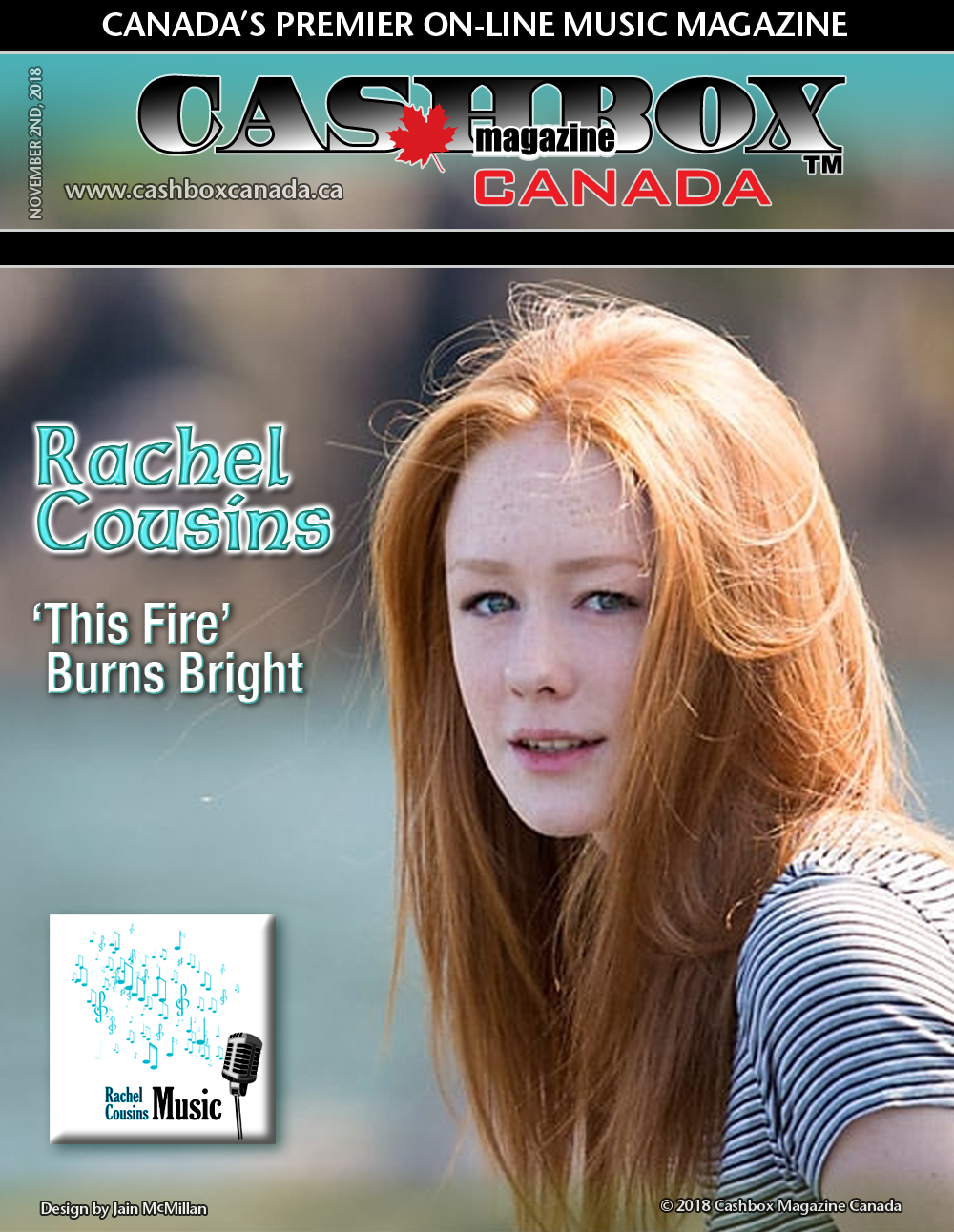 Fri Nov 02, 2018
If you live in Canada, you've likely seen Rachel Cousins on your TV screen, but you might not have realized it at the time.
As a young girl, Cousins, currently a 17-year-old singer/songwriter from St. John's, and one of the rising female stars in the province, starred in award-winning television commercials promoting tourism in Newfoundland & Labrador. The commercials, which featured a young Cousins exploring the beauty of rural Newfoundland settings, were hugely popular, and are still showcased regularly, even though Cousins herself is now letting her musical accomplishments showcase herself & her province on the national & international stage. Iceberg Alley NL Tourism Ad featuring a young Rachel
Iceberg Alley, TV Ad, Newfoundland and Labrador Tourism
https://m.youtube.com/watch?v=RpShYvI84JI
Cousins has had no shortage of big things happen in her blossoming musical career. Her latest single, Let Go, was featured in an episode of the Space/Syfy drama, Wynonna Earp. The teenager's first EP, This Fire, garnered her two MUSICNL award nominations, including Rising Star of the Year. There have been East Coast Music Award showcases, winning numerous musical talent competitions in the province, including SING NL, and the MUSICNL Newfound Talent Competitions, performed for full houses at Hugh's Room & the Hard Rock Café in Toronto, & attended workshops with noted music industry professionals such as Eric Alper, Tom Jackson & Jeff Bova. If that wasn't enough, her first ever single, July, garnered kudos at the Unsigned Only international songwriting competition in 2016, she performed over 170 shows last year, including one she organized herself showcasing young Newfoundland & Labrador performers and opened for the likes of JUNO award winners Serena Ryder &The Beaches this fall.
It's the latest chapter of what has been a life in the spotlight something Cousins doesn't mind having been part of. Besides her music career, she's a professional model with Want Management & Plutino Models of Toronto, and she's involved in acting and three choirs.
"I remember at a very young age, being in my first production musical and being completely hooked on the feeling I got the moment that curtain went up, " Cousins tells Cashbox Canada. "I had already been singing for a few years, but this was a time I knew I loved performing. I was the same way when I could finally play an instrument, and be in control and have a sense of pride and confidence in myself."
She believed, as being what she termed, "the artistic kid who wasn't totally understood by everyone around me", that the stage was her home.
She says writing and recording would bring her so much excitement to be in front of people and as she states, "share a little piece of my soul."
By the time she was 13 or 14, she noted she could only do so much with the voice she was given.
"I was beginning to realize just how vulnerable you have to be as an artist," she admits.
That vulnerability can be heard in the songs that she writes & performs, but when you see her in a live setting, whether with a band or in an acoustic solo performance, you also see a confidence and focus well beyond her teenage years. You can also see that tremendous potential of stardom that exudes with every new performance you see, every new song written.
However, she admits that her early days of songwriting were a struggle.
"Songwriting was a difficult thing for me to do, at first," she states. "I was too caught up in the idea of it being perfect, writing a full song immediately, and being too afraid to put my feelings out there where people could hear them. Truth is, songs can be kept to yourself too."
Cousins says she keeps a journal of songs and lyrics that can be her secret, a sense of therapy for her.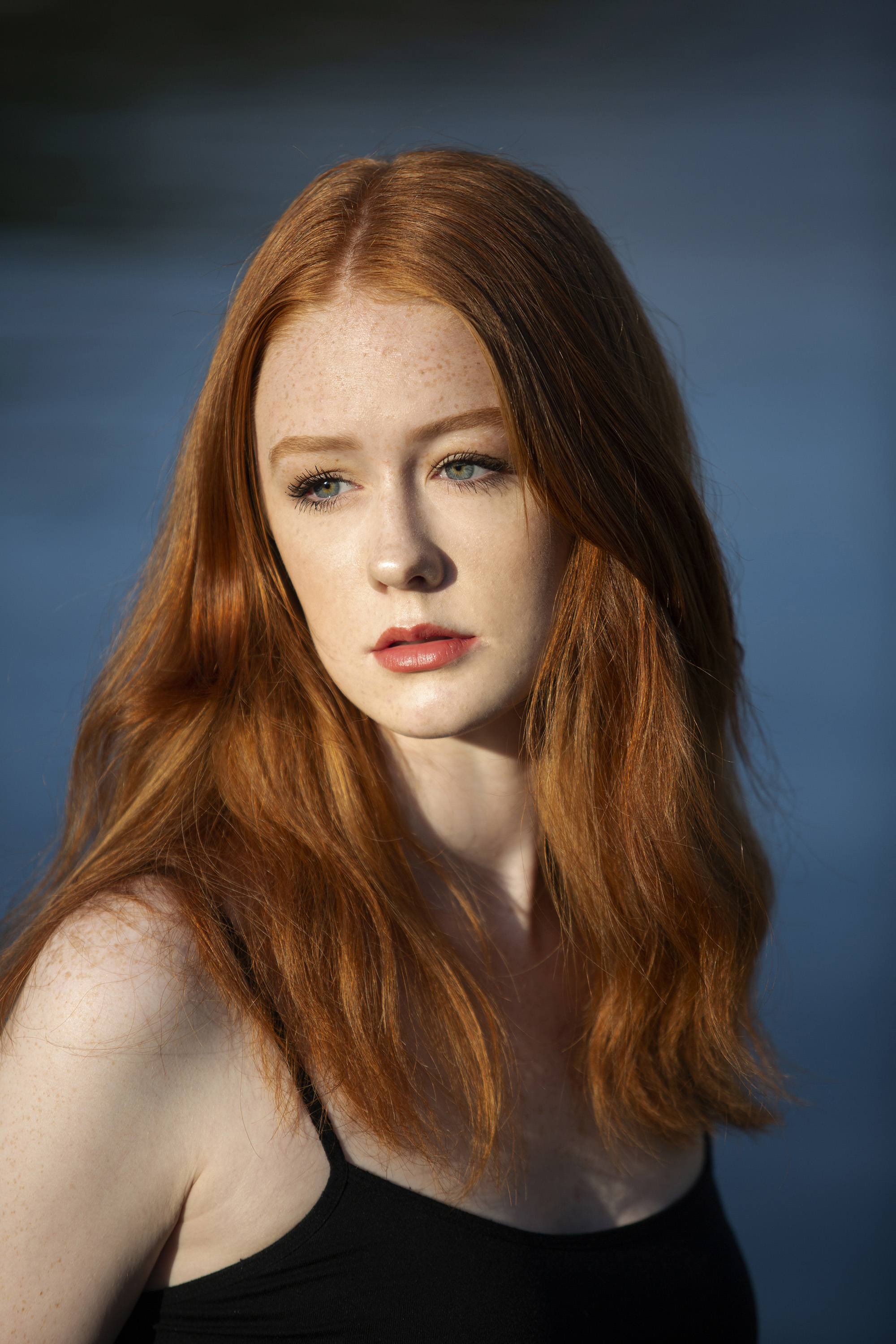 She admits that she went through a phase of writing where she kept it all to herself because of self-doubt during her years in junior high, but that time, also inspired her song, Left Behind, a song that she says has helped others get through difficult times.
"Music was therapy for me throughout junior high, and so that song was a total breakout moment for me. My songwriting has grown through trial and error, accepting the process, and just doing it," she says.  She credits local voice teacher Melanie O'Brien, (an acclaimed Newfoundland singer/songwriter in her own right) for pushing her songwriting talent forward giving her just the word, "paper" and telling her to write a song about it.
"I wrote it with my very first guitar and performed it for her the very next week. The song, Paper Heart, was born."
By the time she began work on her debut EP, This Fire, she already had her first music video completed for  "July." Cousins says she had a specific mindset when heading into the studio for her debut EP.
"This Fire was a time for me to say this is what I am and this is what I want to do," Cousins says.
She had award-winning Newfoundland performer Chris LeDrew produce the EP and she collaborated with such notable provincial singer/songwriters Chris Kirby & Kellie Loder, as well as LeDrew on the songs. Kirby is a soul/bluesman, Loder more introspective, while LeDrew's songs are guitar-based rock & roll.
"Writing with people of different genres helped me hear what I wanted, what I liked & didn't like," she recalls of the recording of the EP.  "I wanted people to look at the album and feel the vibe I was trying to put out, therefore I used fire and that theme to put out a powerful feeling."
Waiting, the first single off the EP is a strong guitar driven tune co-written with Kirby that has no shortage of edge within its lyrics & sound. It was a powerful kickoff to the album and a good preview of her potential as a singer/songwriter. A who's who of Newfoundland side musicians such as Craig Follett, Paul Kinsman, LeDrew & Julia Bowdring all appeared on the project. There was a variety to the song styles throughout the EP, and she was finding her voice.
"I think it was better off personally for myself to just think about possibilities and not buckle myself down to a genre with my debut record, because I wouldn't have had that sense of exploration in my craft," she says.  "Changing your genre & finding your sound is something most, if not all, artists do and it's okay to do that."
Then came Let Go, a single which saw the Cousins sound become more pop, a further growth from the EP's sound. It was a perfect evolution.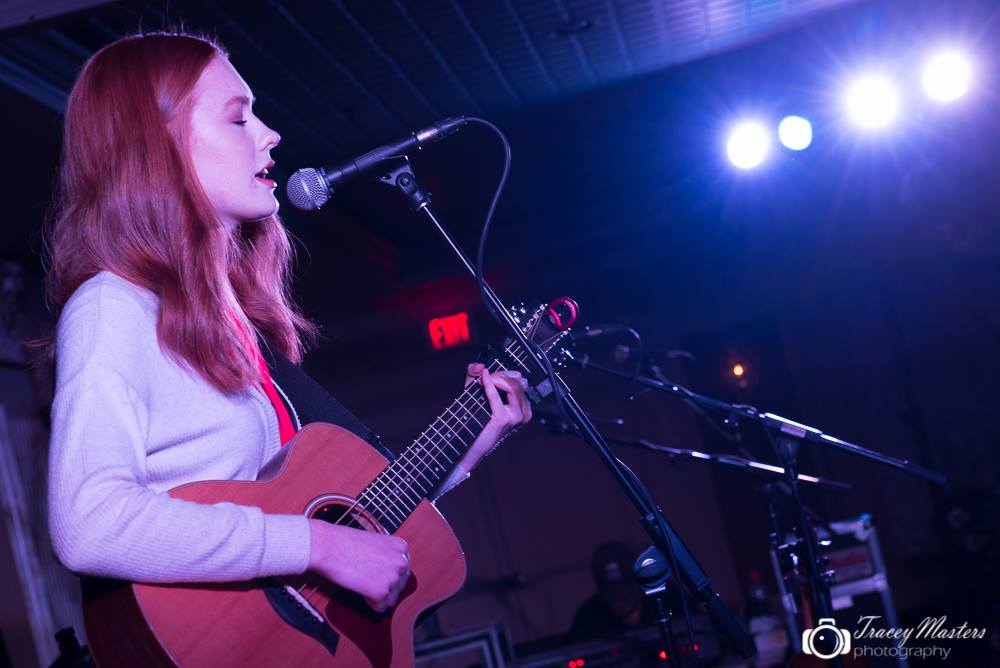 The song came together during a MUSICNL/Bell Media songwriting challenge which saw Cousins collaborate on a song with Karla Pilgrim (of country group The Secrets), Andrew Boyd (of Waterfront Fire) & Daniel Adams.
"I remember Andrew playing the guitar riff over & over, Daniel making a beat, and then we all threw our ideas on the table," Cousins recalls. "Daniel came to me after a while and wanted to record it. To be honest, I thought it would be too out there for me and worried people wouldn't like it. But when it was released, it was very well received."
The song has become her most popular, but it was helped on that front by the fact it was placed in a recent episode of the Space/Syfy drama, Wynonna Earp, thanks to a publishing deal with Cymba Publishing.
"It was so surreal to listen to our words and my voice in a show like that," she says. "It's been a dream of mine since I was a little girl."
The response of "Earpers" (the dedicated fans of the show) to the song has seen it added to over 145 Spotify playlists put together by show fans, garnering thousands of plays around the world.
"It made me realize how beneficial and cool it was getting pitched to a show like that."
She's also found the sound that's right for her, namely as a pop artist.
So what's next for Rachel Cousins? Graduation from high school, for one. But she's been invited to showcase at the Feast of Cohen, (a popular annual celebration of Leonard Cohen music during the holiday season  in St. John's) and what she terms "a few exciting things in the works."  A new single, a new album, lots of writing and recording.
"I'm continuing to work hard and chase all those dreams," she says. "Connecting with people who will sing my songs and words with me. I'm excited. Many things are in store, and I can't wait to share it all."
Fresh off successful appearances at Live At Heart Newfoundland and MUSICNL week, Rachel Cousins is on the cusp of stardom. And while you may have seen her before beckoning you to Iceberg Alley in Newfoundland & Labrador, you're going to be seeing and hearing a lot more of her in the years ahead, thanks to her music.
For more visit www.rachelcousinsmusic.com
Instagram@rachelcousinsmusic
Twitter @rachelbcousins