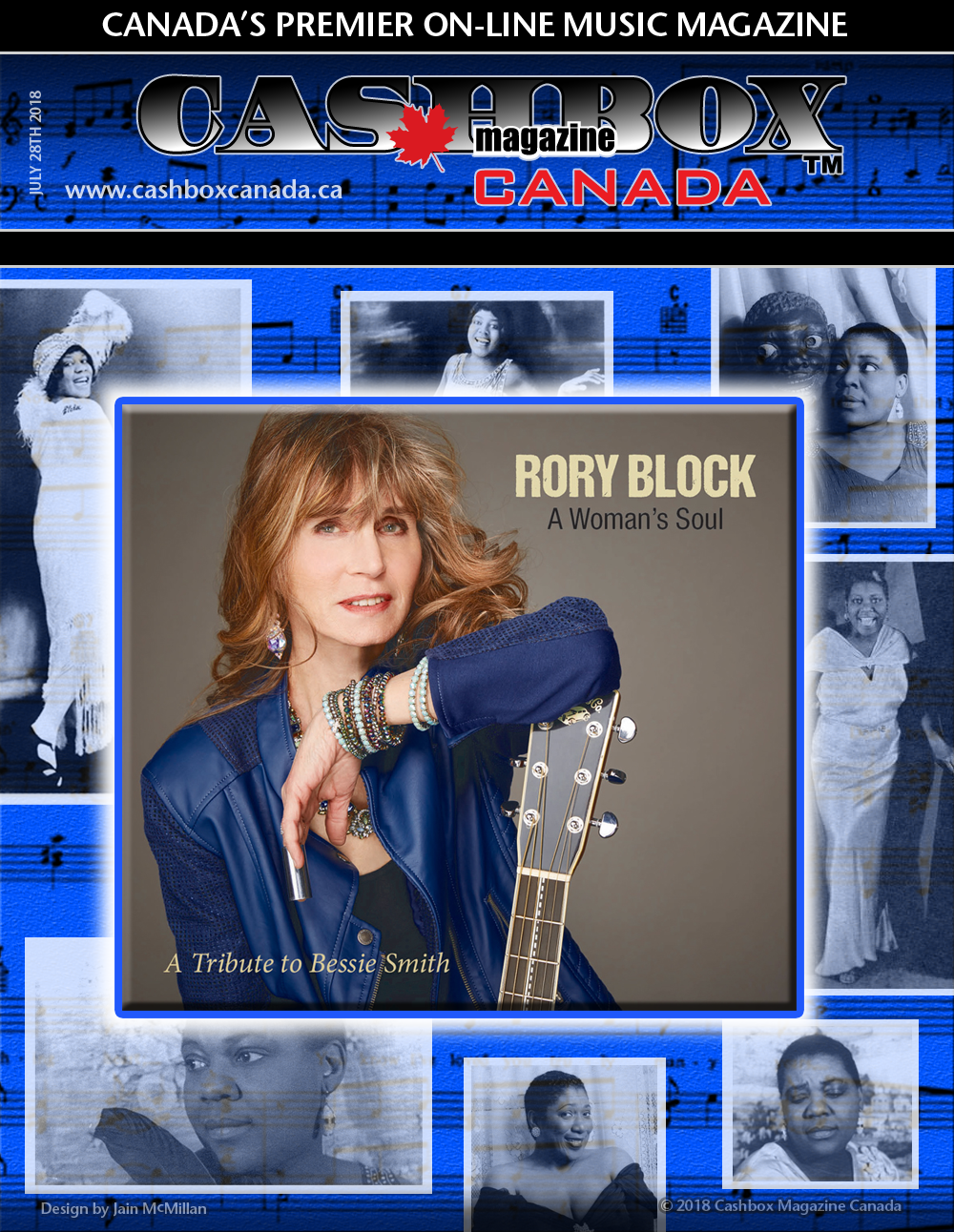 Fri Jul 27, 2018
As a young teenager Rory Block — her full name is Aurora — grew up in New York's Greenwich Village at the height of the "folk revival." At 14, already an accomplished guitarist, she discovered the Delta blues — then part of the wide world of folk music. She vividly remembers hearing Mississippi John Hurt in 1963, and spending time with Son House, Fred McDowell and the Reverend Gary Davis.
Her first recordings (under the pseudonym Sunshine Kate) were made for Elektra Records, but she didn't return to the studio until 1975 when she recorded for RCA Victor and Chrysalis before signing to Rounder Records, for whom she cut more than a dozen albums. She has also recorded for a number of other labels, in between endless tour schedules.
Along the way, she has won five W.C. Handy Awards (now known simply as Blues Awards) from the Blues Foundation, two for "Traditional Blues Female Artist," and three for "Acoustic Blues Album of the Year." She's earned a gold record in Holland, and toured from one end of the United States to the other end of Canada, not to mention Poland and Norway and Italy and a half a dozen more European countries.
Everywhere she plays, audiences are touched by the depth of her commitment to the music. Critical plaudits always follow the applause: The New York Times put it plainly enough: "Her playing is perfect, her singing otherworldly as she wrestles with ghosts, shadows and legends." And Guitar Extra added: "Rory Block has become one of the world's most important preservers of the roots of American music. She has become a national treasure in the form of an uncompromising mature blues artist."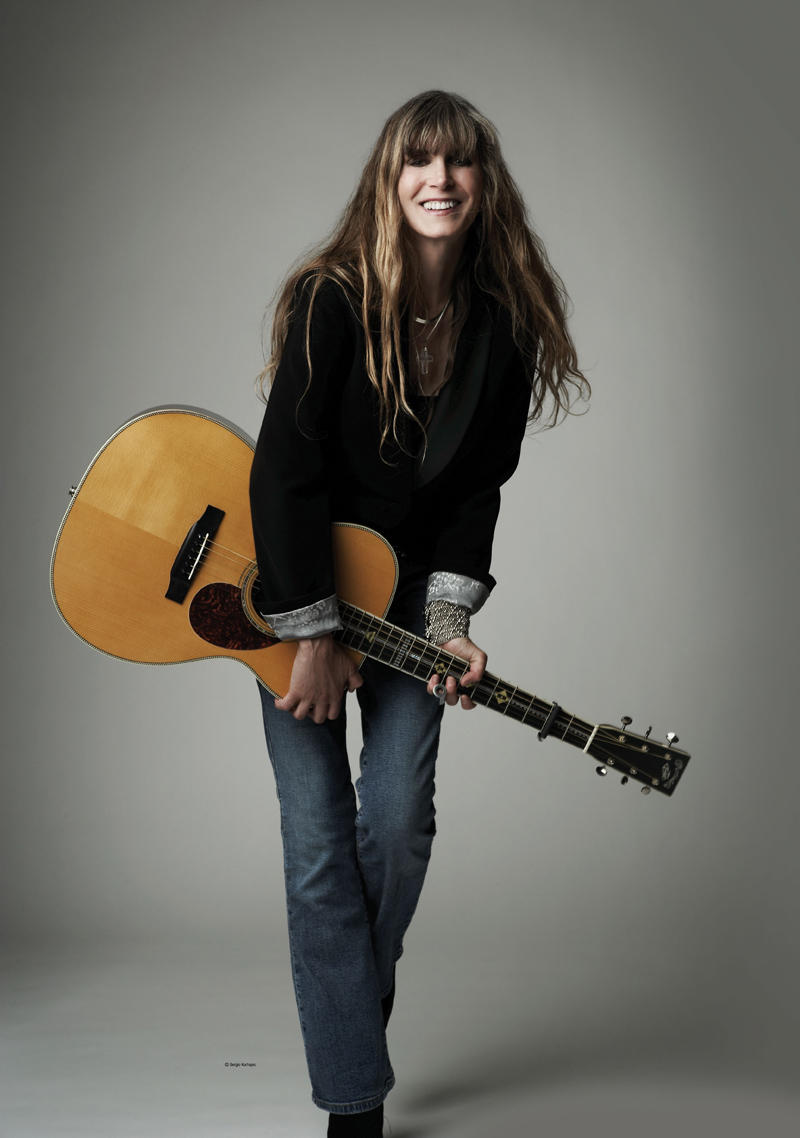 Her new offering is A Woman's Soul: A Tribute to Bessie Smith.
Jazz and blues vocalist Bessie Smith's powerful, soulful voice won her countless fans and earned her the title "Empress of the Blues. Bessie Smith was born in Chattanooga, Tennessee on April 15, 1894. She began to sing at a young age and in 1923 signed a contract with Columbia Records. Soon she was among the highest-paid black performers of her time with hits like "Downhearted Blues." By the end of the 1920s, however, her popularity had lessened, though she continued to perform and made new recordings at the start of the Swing Era. Her comeback and life were cut short when she died on September 26, 1937, from injuries sustained in an automobile accident outside of Clarksdale, Mississippi. Although Bessie Smith was only 43 years old when she died, her music and vocals will live on forever. Rory Block has done an uncanny job of conjuring up the "Empress of The Blues" in this latest recording.
"Do Your Duty" combines Block's gritty vocals channeling the spirit of Smith, "Kitchen Man" shows off what a great vocal offering comes from this artist who is steeped in tradition but giving it her own sense of style, "Jazzbo Brown from "Memphis Town" shows she can really hold her own when tackling these legendary tracks, "Gimme Me a Pigfoot and a Bottle of Beer" is a sassy, sexy vocal that is what I consider one of the best tracks on the album, "Need a Little Sugar in My Bowl" captures the innuendos of the lyrics that at the time they were written would have been very taboo, "I'm Down in the Dumps" is where Block excels with the blues vocals that are gut wrenching and slow swinging playing to boot, "Black Mountain" has a swampy, southern rendition to it, showing all the strength her voice has in it, "Weeping Willow Blues" is the real deal, with the old blues influence shining through, "On Revival Day" is a solid, production with funky percussion to match the voice of this talented singer, matching up with the background vocals making you feel like you are in Church with the full Gospel Choir. "Empty Bed Blues" closes off this amazing album, making you just want to keep the CD on repeat.
Rory Block on how she sees her success: "Somehow over the years, the career took hold without my noticing when or how. Somehow after playing to two people in Stone City Iowa or screaming at the top of my lungs over brawling drunks in countless "vomit through the nose bars" (a little phrase I learned from Jorma Kaukonen), after reeling from years of criticism and scraping myself off the floor, repeatedly hearing that I was no one and would go nowhere, after always being out of style, unhip, never the latest thing, never what's hot, too young, too old, too blue, too unique, too you name it, weirdly, things have changed. When I walk down the road now, it is with gratitude in every step. How did things get good? When did they get good? I only know they did get good, and for this reason, I am regularly amazed. Maybe it was the moment Stevie Wonder played the harmonica on "Gypsie Boy" while I stood in the studio with tears rolling down my face, maybe it was when "Lovin' Whiskey" became a gold record in Holland, maybe it was when Mark Knopfler played on "Faithless World," or when Bonnie Raitt and I played "Big Road Blues" together on stage. Perhaps it was when I got my first WC Handy Award nomination. But most likely, it was when I began to notice that fans were moved by the music, like the lady who came up to me in Spokane, Washington with tears in her eyes. She said, "'Mama's Blues' is my song!" Maybe it was the letter where the guy said he decided not to kill himself after hearing my music. Maybe it was all the letters after Thiele's memorial album "House of Hearts," people reaching out and telling me their own stories. Somewhere, it got really rewarding. It's about the people, the wonderful, kind people I meet."
"A Woman's Soul: A Tribute to Bessie Smith" is produced by Rory Block and Rob Davis for Aurora Productions and recorded by Rob Davis at Aurora Studios, Chatham, NY. All guitars and bass parts played by Rory on her Signature Model Martin guitars and all percussion, guitar bongos, hat boxes, plastic storage tubs, oatmeal boxes and wooden spoons played by Rory Block as well. Executive producer for this great CD is Stony Plain Records Holger Petersen.
Wise words from this woman of the blues, "Life is short and fragile, and I know we all have a mission. Don't forget that it is a great privilege to be in this miraculous place and that if you're here, you're chosen."
For more visit www.roryblock.com